Stole this from the PC20 thread... Plus I love quoting myself...
So here is a little how to for those wanting to change the needle clip.
First of, unscrew the ribbed ring that holds the top on the Carb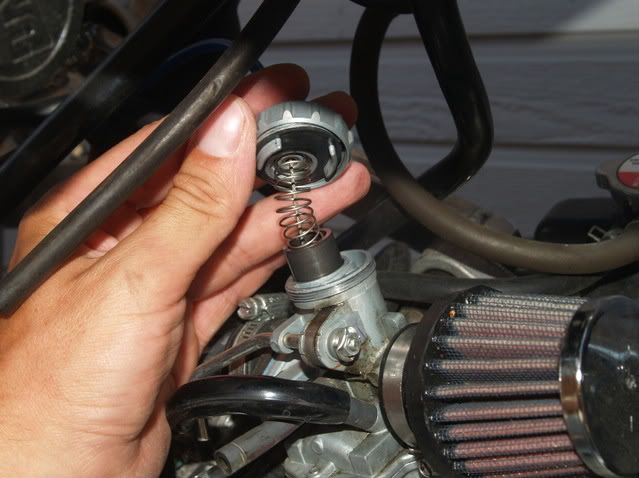 Note how the parts of the cap are...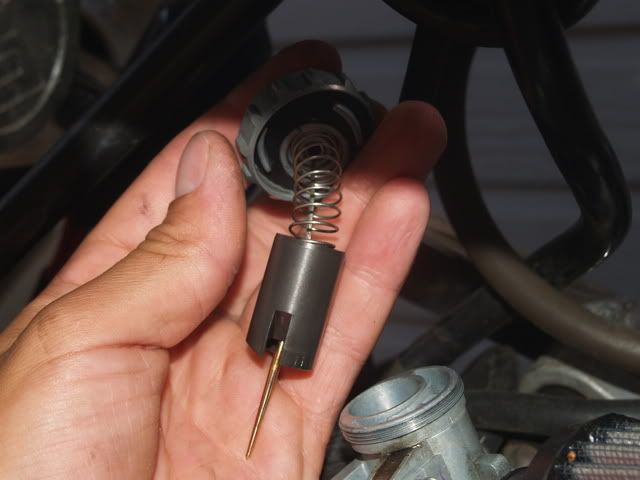 Looking in the bottom of the black casing you will see a V shaped spring that holds the top of the needle and the clip down against the plastic.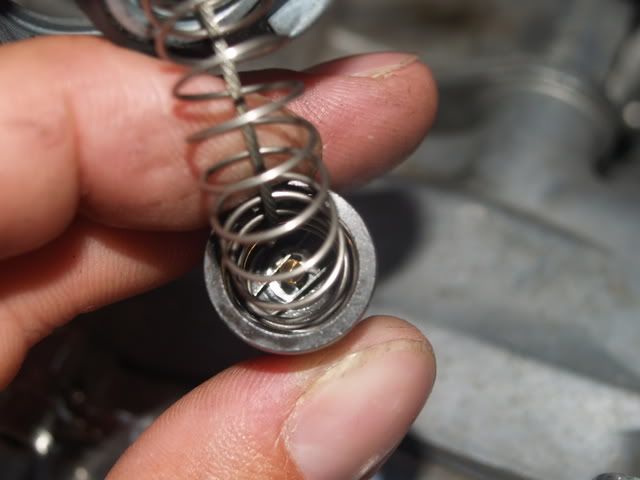 Pulling the spring back, graspt the throttle cable where it seats on the bottom side of the plastic tube and release it from it's seat and slide it out the slit in the side.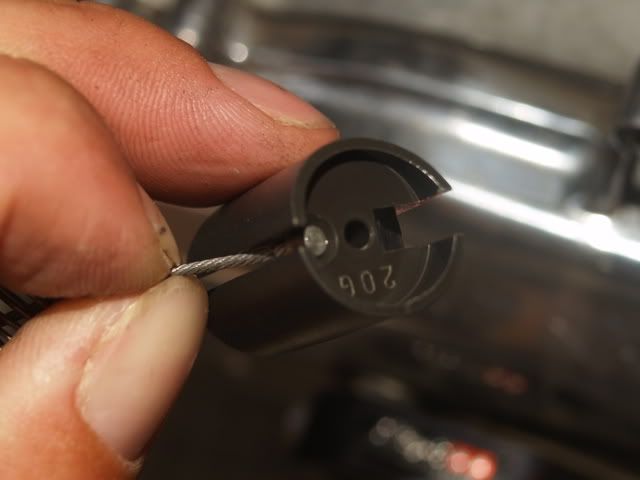 Then you will be left with the long throttle tension spring in one hand and the tube with needle and clip, still installed, in the other. Gently push the pointed end of the needle up towards the blunt end, which will push the V shaped spring, needle and clip, up out of the tube. Don't let the V shaped sspring go flying and you will be left with this...
Then you can press gently on the open side of the clip that is seated in one of the notches of the needle and push it off the needle. Move the clip to the desired position on the clip and install in reverse.
Drop it into the hole in the plastic tube, making sure it is all the way seated to the bottom so that the clip is flush against the plastic. The V shaped clip will then lay on its side like it originaly did, holding the needle and clip down.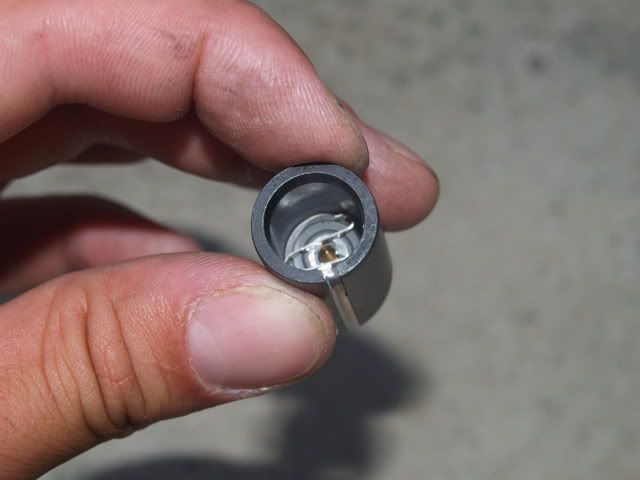 Slide the long spring back over the throttle cable, and while holding it compressed, grasp the end of the cable and place the nub in the seat on the bottom of the pastic tube and slide the rest of the cable in through the slit in the side.
Align the cap and the tube so that the slit faces the driver side of the bike and insert it back into the carb, place the cap back on and screw on the ribbed top and you are good to go. Good Luck