Whats up TR! Here's some info for regarding the Ruckus swingarm install. I hope this will help answer any questions for those wanna do this mod.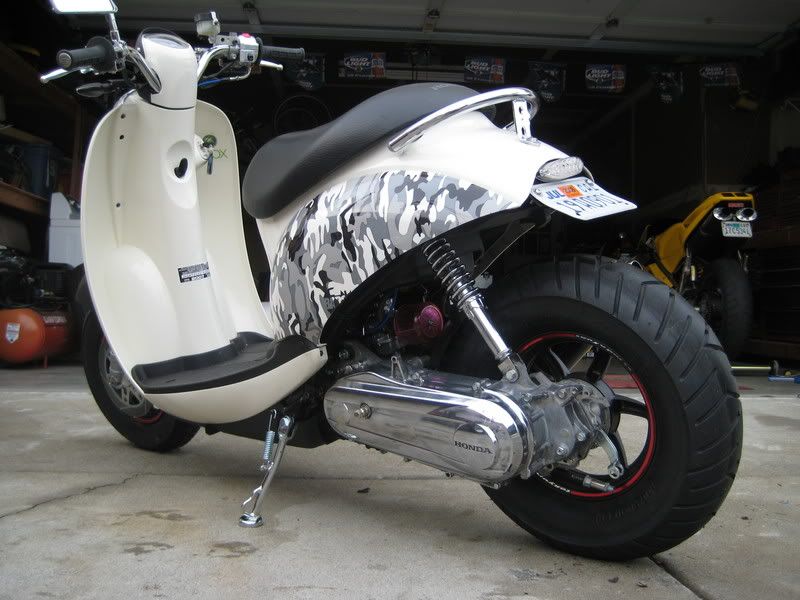 1. regarding cutting up the rear. I tried to avoid chopping the rear up but I had no choice. My problem was the stock rear light hung to low to clear. But check this out. I noticed that the Japanese 2008 model comes with a shorter rear light. I am certain it will clear with a taller shock.
2. regarding the Ruckus swingarm connecting to the engine: bolting it on is just 4 bolts on the block. You will need the tool to remove the Variator. When I did the swap oddly my tire was not centered. I added spacers. Swanson from the SGV crew has done a clean swingarm install. Wicked_sf did the Ruckus Swingarm mod and had no alignment problems and it appears neither did Sasayan-san in Japan.
3. Unfortunately you cannot run the stock Met brake Cable. Good news is the ruckus cable is cheap. BSS also now sells a Steel Braided line.
4. I was able to fit a 130/90/10 on the Rear. This maybe the biggest it will fit since the shock is so close to the tire.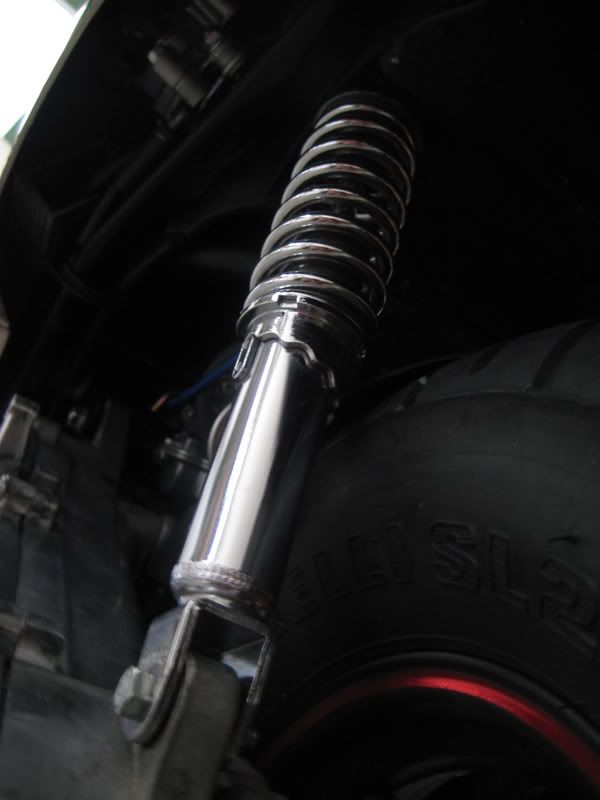 5. The Shock I am running is a Daytona 270mm. Though angled more it still sits a tad higher than stock. After Adjusting the stiffness to the stiffest. It did raise it even more. After that I figured a 285 would most likely clear the stock rear light. (you would still have to cut the license plate bracket or shave behind it.
6. I chose to run with the Ruckus Gears purely for its Acceleration. When I had first installed the Swingarm, I had to run it with a Stock Met tire on and it pulled hard to about 30ish. After installing the 130/90/10. I decided to keep in the Ruckus gears.
I hope I helped answer some questions revolving around the ruckus swingarm conversion. Yo Swanson how is your Met doin? I am sure some guys on here wanna to see another update!