Hey everyone!
Sorry for not updating in a while. I got wrapped up with work after getting back. I had a trip of my life (a blast).
I posted a bunch of pics on face book. Add me there Misha Scosyrev is my name there.
I had one flat tire on the way back - on 395
Near Kramer Junction.
The scoot did great. I was climbing a 15% grade to Dante's View and it slowed down to 8 mph at wide open throttle but didn't blow up.
I took it on quite a few dirt roads. It didn't complain. Bottomed out few times, even bent the exhaust pipe a bit when I hit a rock... going up hill on a dirt road going to an abandoned mine but again, it carried me through.
Camping for free near Furnace Creek... there is a road that goes to the airport. The desert floor near by is super flat and protected from the road by thick bushes. Ideal place to camp.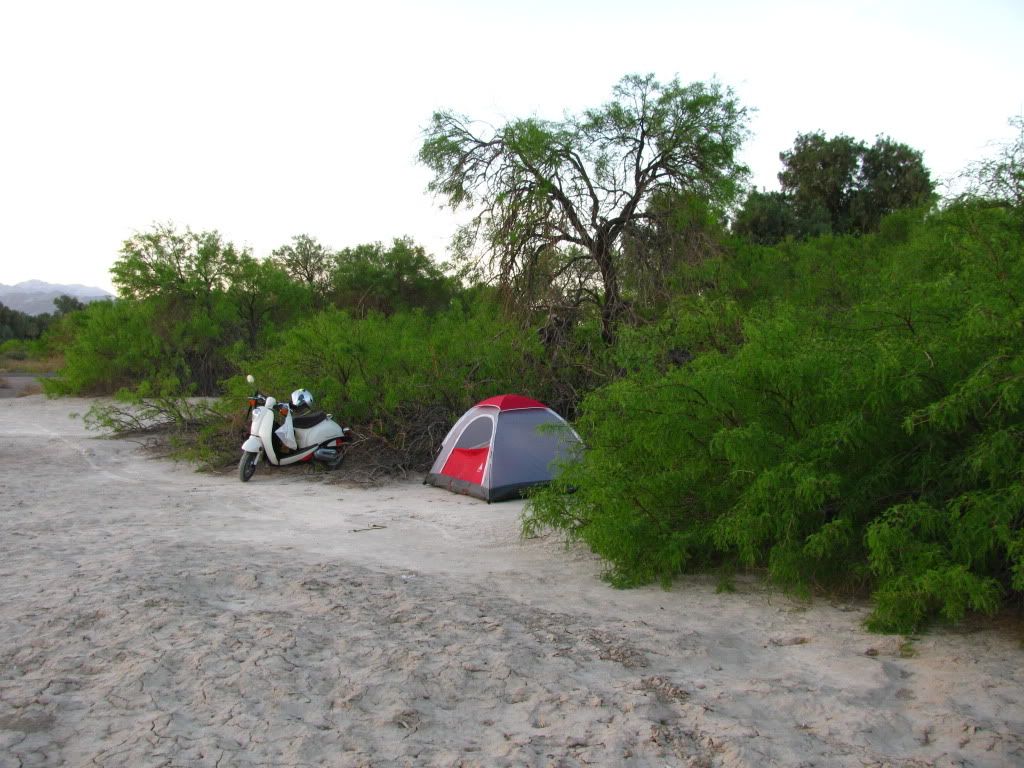 Wow, just reviewed the thread. You guys are good. Noticed the missing fellow rider.
Other people searching for someone in DeathValley could be the best safety thing.
I did carry a lot of water, but truth is, there are plenty of cars, few gas stations, resort, grocery store, even a pool for 5$. I chilled out there in the evening with a can of beer. I chatted there with some cyclists who were going to ride 100 miles on some annual ride the next day.
Scoot developed some strange noise coming out of the transmission at certain speeds. I thought the belt was worn out, but it kind of went away and then I remembered that I had this sound even when the scoot was new. I guess it's just a normal belt sound.
Need to check for wear though. 10500 miles of some major uphill rides on a loaded scooter probably wore out the belt pretty good.
I got a new one on. Sometimes I wished I had a little bigger scooter (more powerful one). You can take an hour climbing a 10 mile hill (going back out of the park on hwy 190).
More riders would have been great!
On the way back, I camped in a Ghost Town Ballarat. Free camping (but it was super windy, so I had to hide behind this abandoned RV.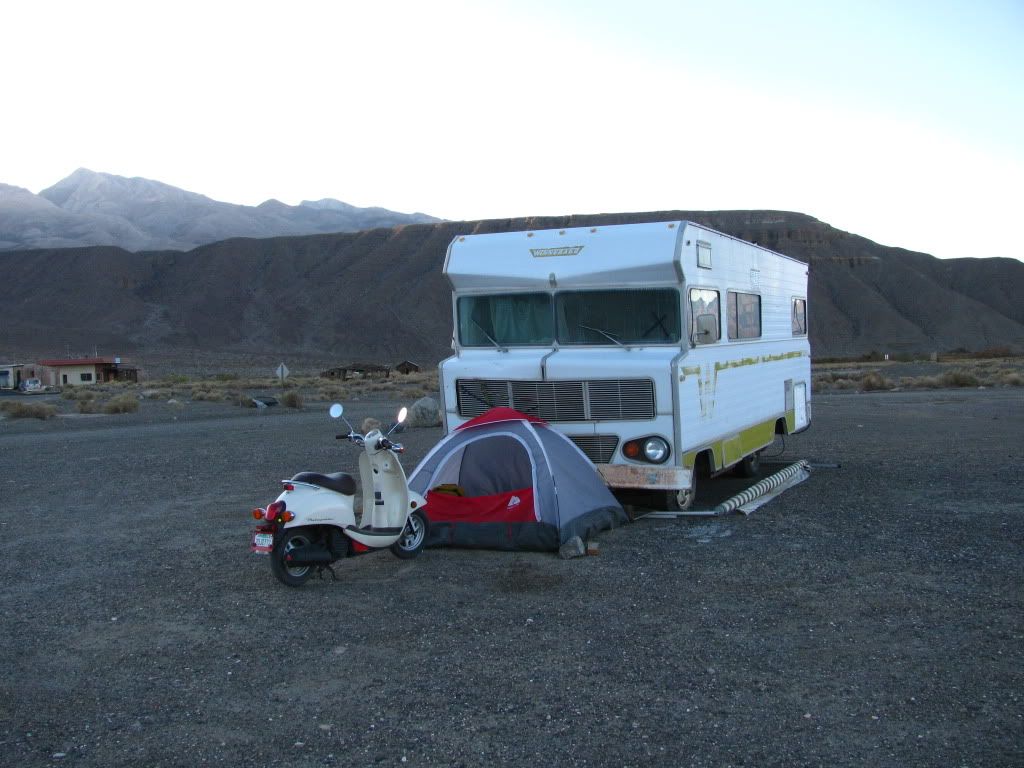 Btw, I could barely set up the tent in that strong wind). I heard the winds were going to be 75 mph in Death Valley the eve before I left.
Also going against the wind slowed me down to 15-20 mph for hours. I bet faster scooters would get impatient with me.
I took the Trona Road and Wildrose Road back from the park. (it's an old road with a lot of broken asphalt and no cars. Feels like you are riding on a once busy hwy from the 60s, that was abandoned). Here it is: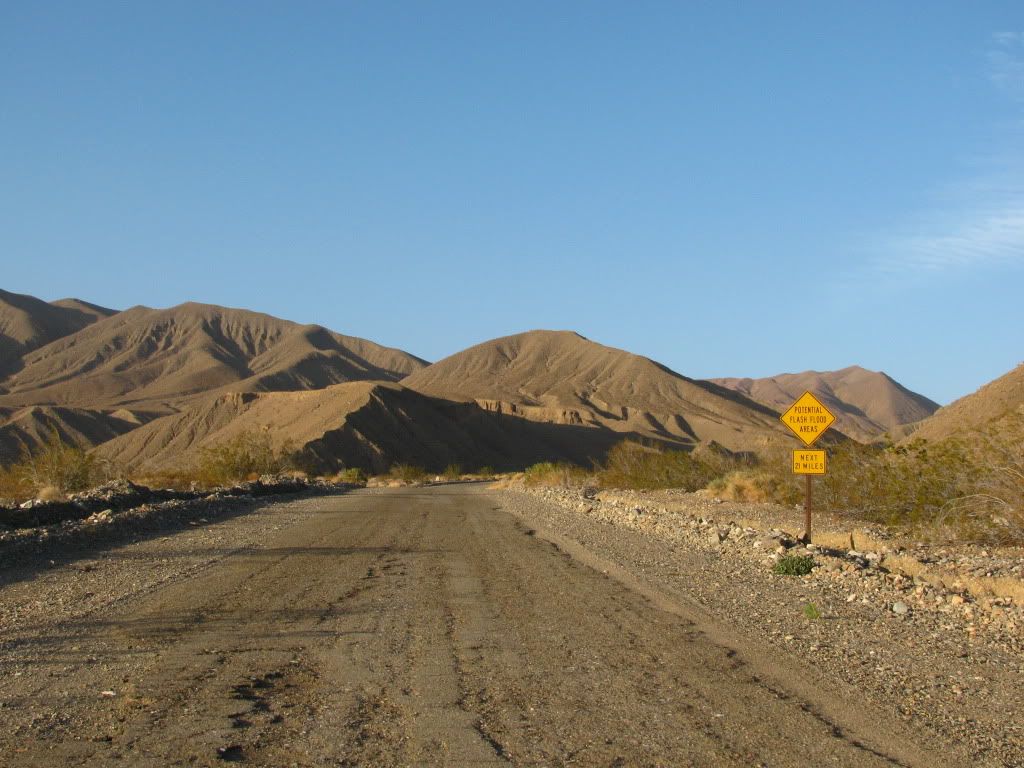 There is nothing like a can of Ravioli when you are hungry and in the middle of nowhere.