so today was a nice day and i decided to take a ride up to cincinnati. (just a short ride from the area i live)
but first let em just say that the stock honda ruckus variator swap that i did on my elite has completley changed this scoot!
this thing is soooo much faster. keeping up with traffic and even passing them sometimes is no problem. and it still takes off like crazy and pulls huge wheelies!
gonna be getting a gps soon to measure my exact speeds and then tune the variator in correctly but today the speedo was showing in neighborhood of 43-46mph!
and this is still with just the stock ruck 7g rollers and a worn out bando belt. i cnat wait to see what it does with a brand new kevlar belt and some heavy sliders! gonna be a beast!
i love this thing!
it is some 2t goodness!!!!
anywayz onto the pics of my day!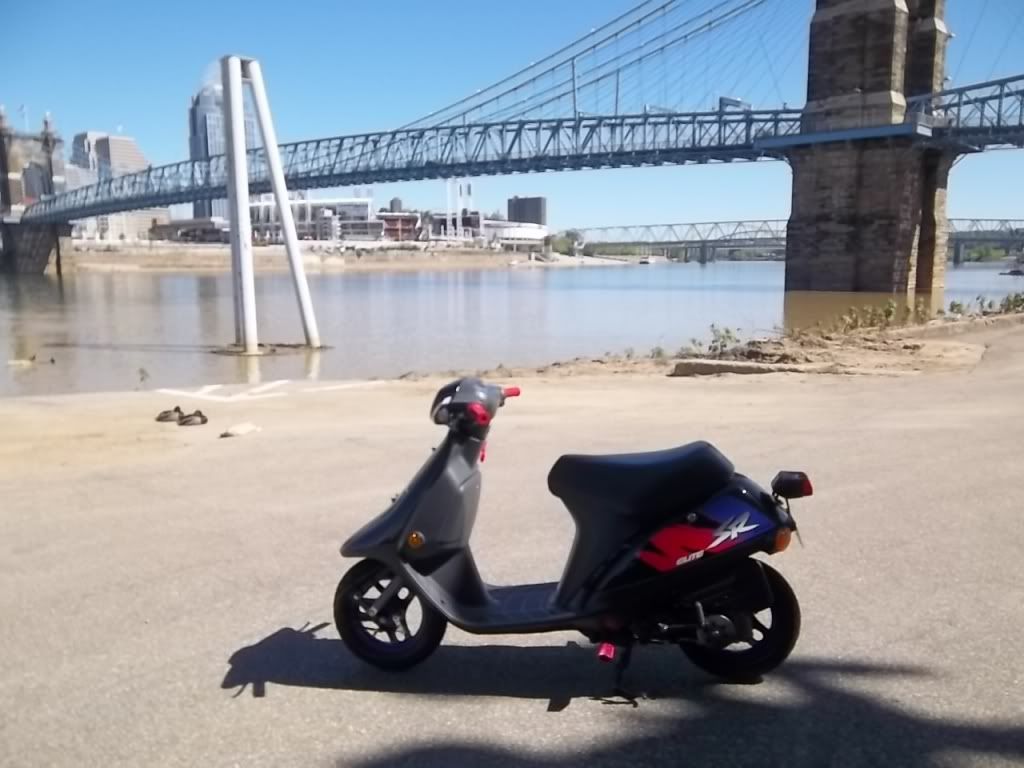 parked down by the ohio rver in front of a old ass bridge lol. its awsome tho!
and here is a skyline view of cincinnati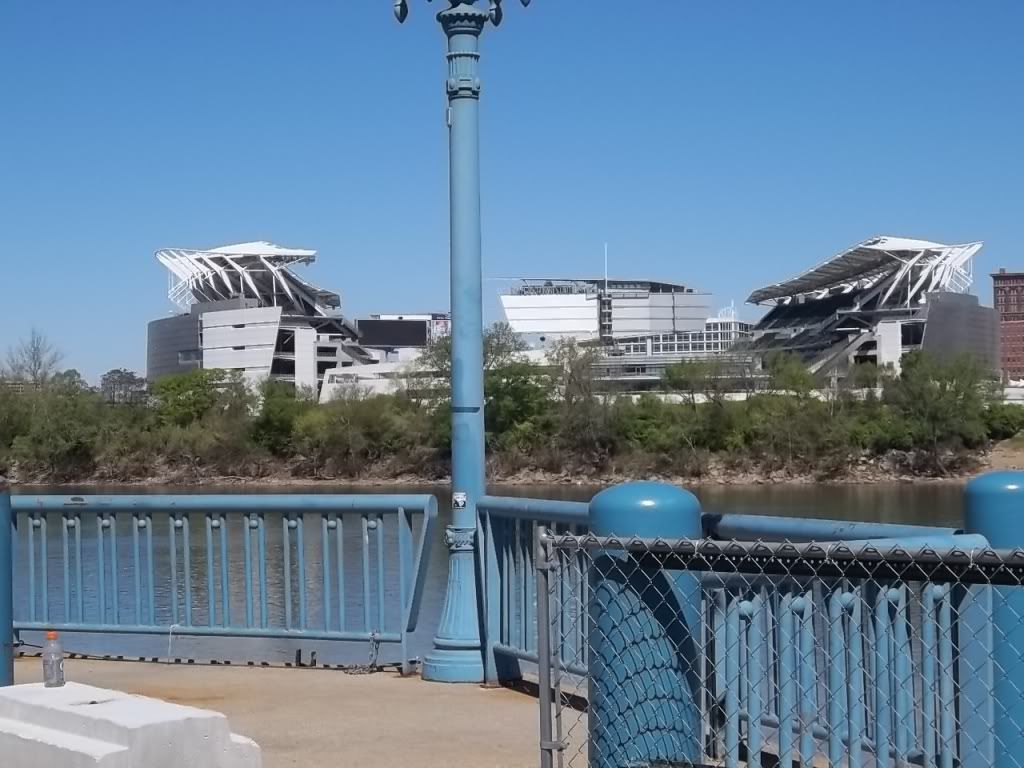 paul brown stadium.....home of the cincinnati Bengals
in this pic the tall looking brown buidling behind the white one is the former award holder of the tallest building in cincinnati. there is a new holder of that award,more on that a couple pics down
the famous pnc bank is the big white building on left and on the right is the new insurance building....also the new tallest buidling in cincinnati award holder. it is very tall lol next to it not pictured, is the cincinnati reds baseball stadium
the famous old bridge. its not paved but is like see through when you are going over it. you are driving on gates basically. very sketchy on a scoot i might add lol!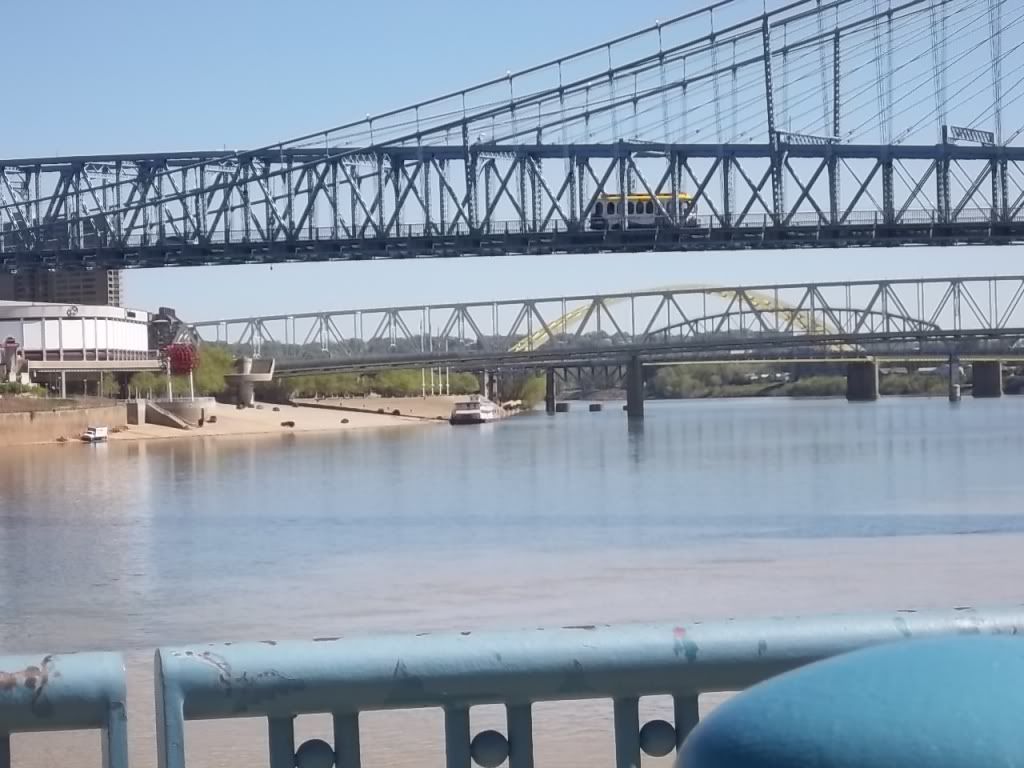 and finally a pic looking down the ohio as it goes up north, to the right is the side of "the great american ballpark" and the old steamboat wheel up on the post along with the old retired steamboat on the side of the landing there. it host comedy and magic shows now. pretty cool stuff!
now that i got you a quick history on the boring old city that is cincinanti....morep ics of my elite in it lol!
huge electrical tower!
under a expressway bridge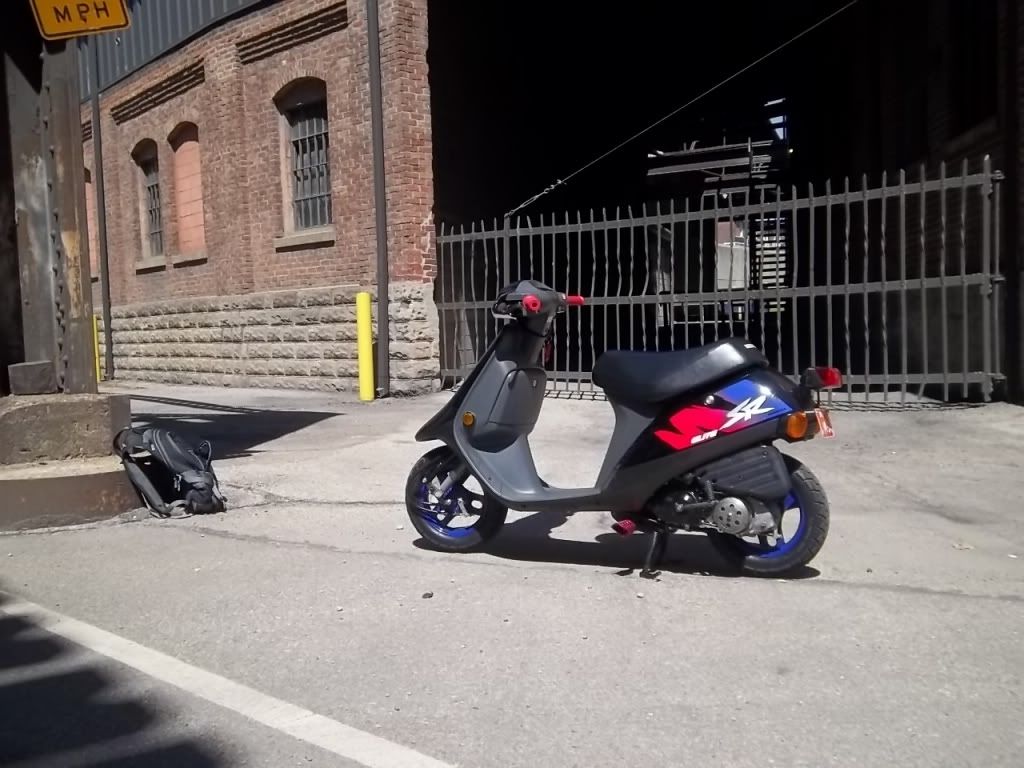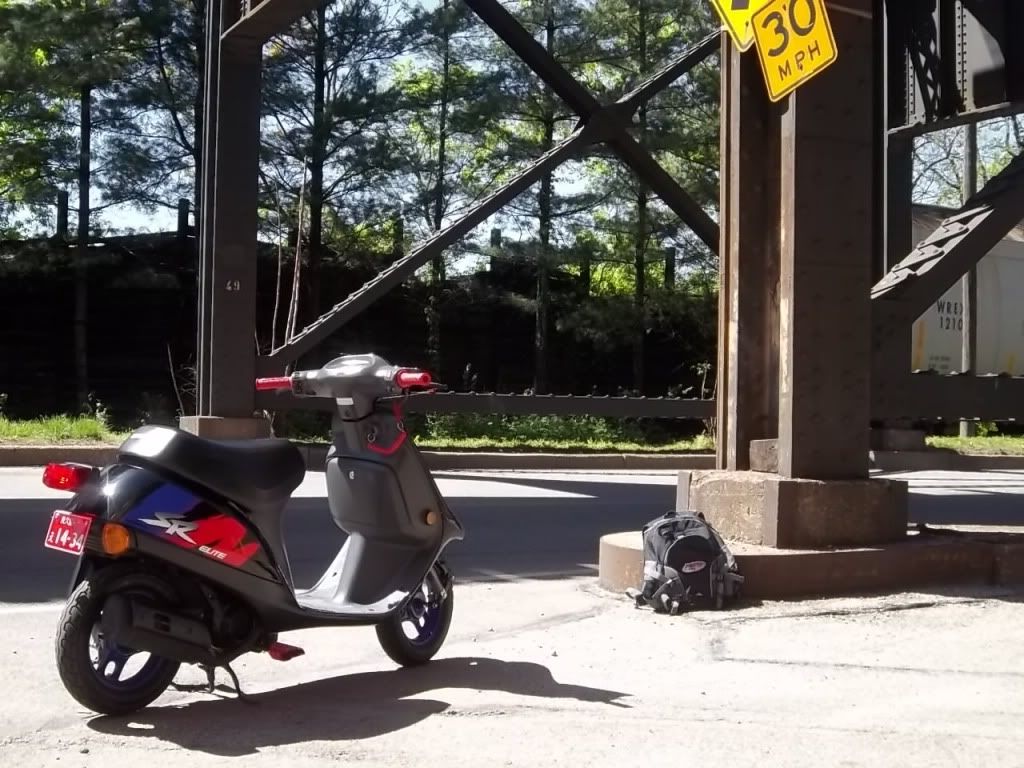 in front of a old, old, old, old factory and also at the same time under a still working railroad bridge. a very long one that stretches all the way through cincinnati.
and my favorite pic of the day!
she is so clean
as always thanks for looking and reading