Finally some workshop time again.
The taillight is assembled into one piece, the light/plate bracket is painted and mounted on the scoot. A new license plate arrived yesterday too.
A CD case donated a piece as a plate light lens, mounted inside the light housing: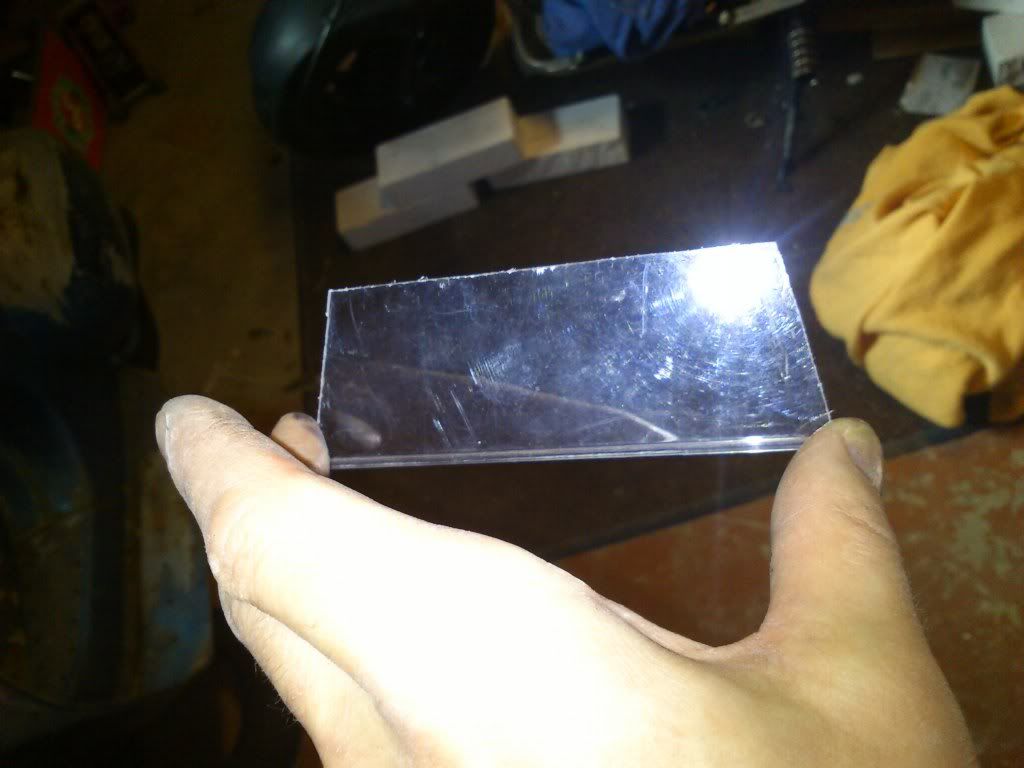 So this is how the whole thing looked:
And with the light turned on, looks a bit weird with my cell camera but really good IRL:
I think it turned out rather well! Maybe it would have looked even better a bit lower and to the rear center of the wheel, but it looks all right where it is and has at least some visibility from both sides of the rear. With an extra, hidden, LED-bar for an extra brake light it should suffice for the occasional night riding.
The turn signals can actually be seen on each end point of the small lens, but I'll have to drive like I have no turn signals. Maybe they'll be legally enough if the police would check for turn signals, but as for practical traffic use they absolutely suck.