seansean wrote:
Not yet, but I'd forgot to give you that extra GY6 cover I have so I was gonna bring that up the weekend of the 18th when I come so I can bring the GET cover as well. So far my list of stuff to bring north is CVT cover (GY6 and GET) for you, footbrace for Seth, and Wheel for wickedpunch (Mike?)...
Seth here is a pic of the Footbrace. It's an NCY that has been lengthened to accommodate my Abomb block frame stretch and powder coated 80% gloss black. You'll have to shorten it back up a little but I'm sure you and Ash could make that shit happen in no time.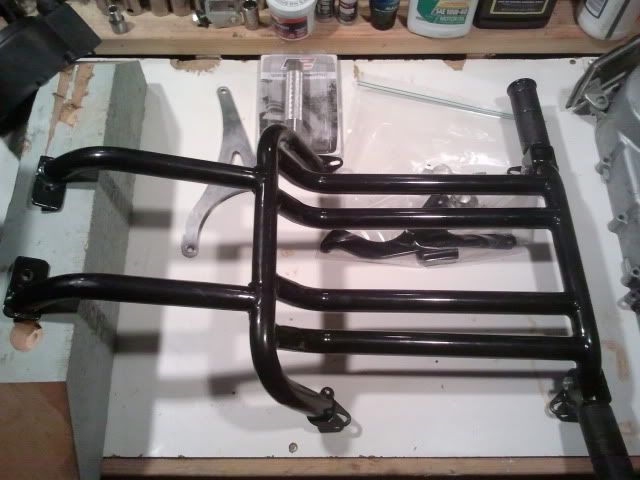 Also, I've got a couple more things up for grab. I'm not asking for any money for these but if you want to contribute to help bring Achi to the mainland for SuperSunday that would be awesome...
viewtopic.php?f=63&t=65762
I'll post em here first...
PuddleJumper GET liscense plate mount. Pretty well polished but this thing has been used so it's not perfect. Still, a really nice piece that mounts the plate over the rear tire...
Front Plastics of the Battery Box. This thing has been around. Would be for someone who had cracked/broken their old one or needs one for a paint job.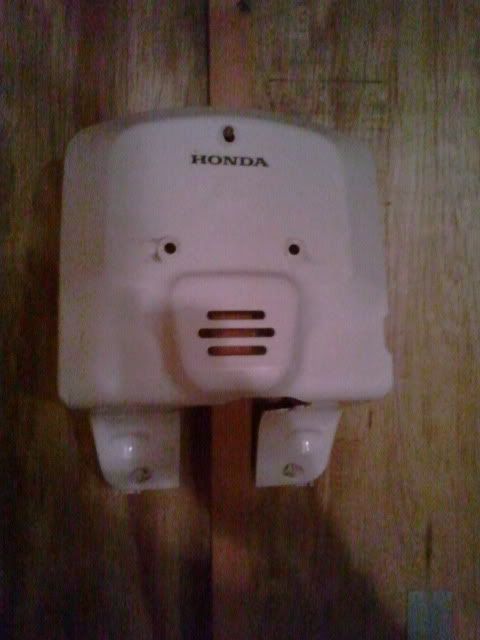 Kuryaken Motorcycle Grips. Used on my Ruck. I think the throttle side fit perfect but the other side I had to wrap the bars in a little tape to thicken them enough to make it fit snug. Really nice and a fatter grip than usual.
And finally I've got a Tanax mirror that broke at the ball bearing when I went to tighten it down.
If anyone wants this to machine a new piece (Ash?) or just to steal the mirror adapters off of it you are welcome to it. Also have this interesting little adapter pieces so you can mount a mirror or whatever into them and mount them on 7/8 bars... No idea where I got them, but I'm cleaning the Ruckshop out so if you want em they're yours...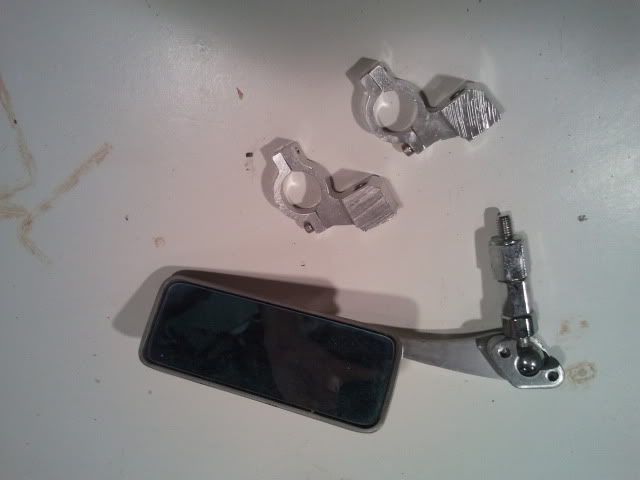 _________________
06 Ruck **Lucky**


638





FrankiurRuckus wrote:

Get out of the game, cause this shit will make you eat ramen and starve your children bro.