I couldn't help myself... today I was given the opportunity to buy a 2003 honda metropolitan for $150! Now how could anyone pass that up? It needs some TLC but I'm not to worried about it. I got some pretty good idea's for this little thing. Gonna turn water into wine
Here she is....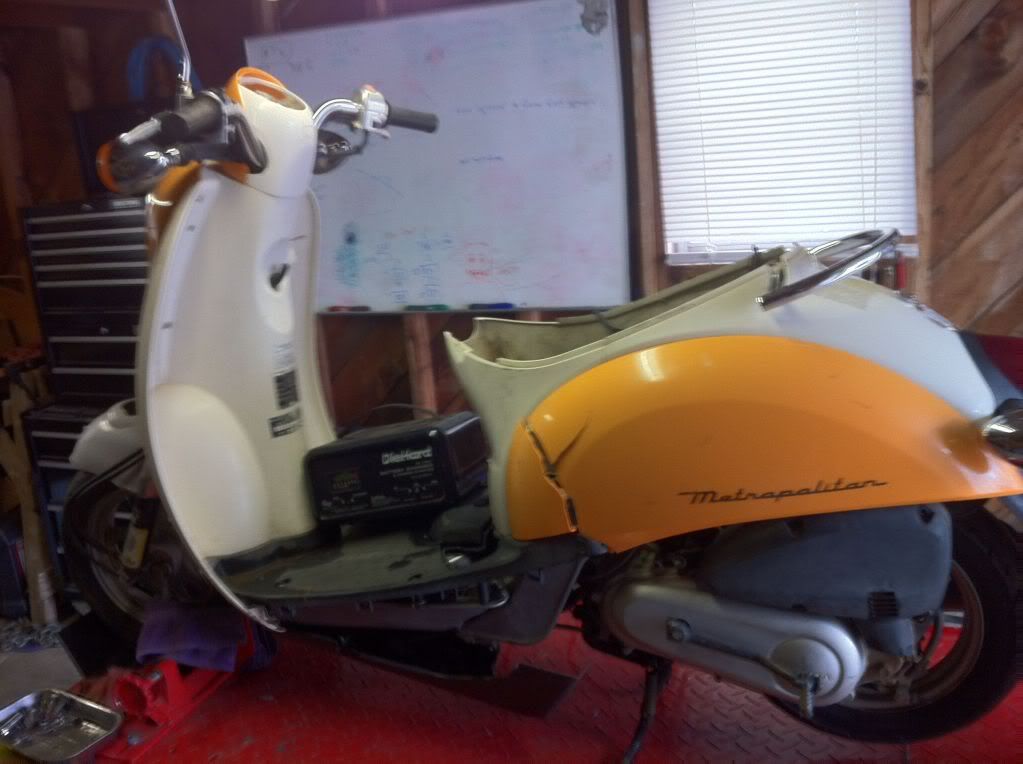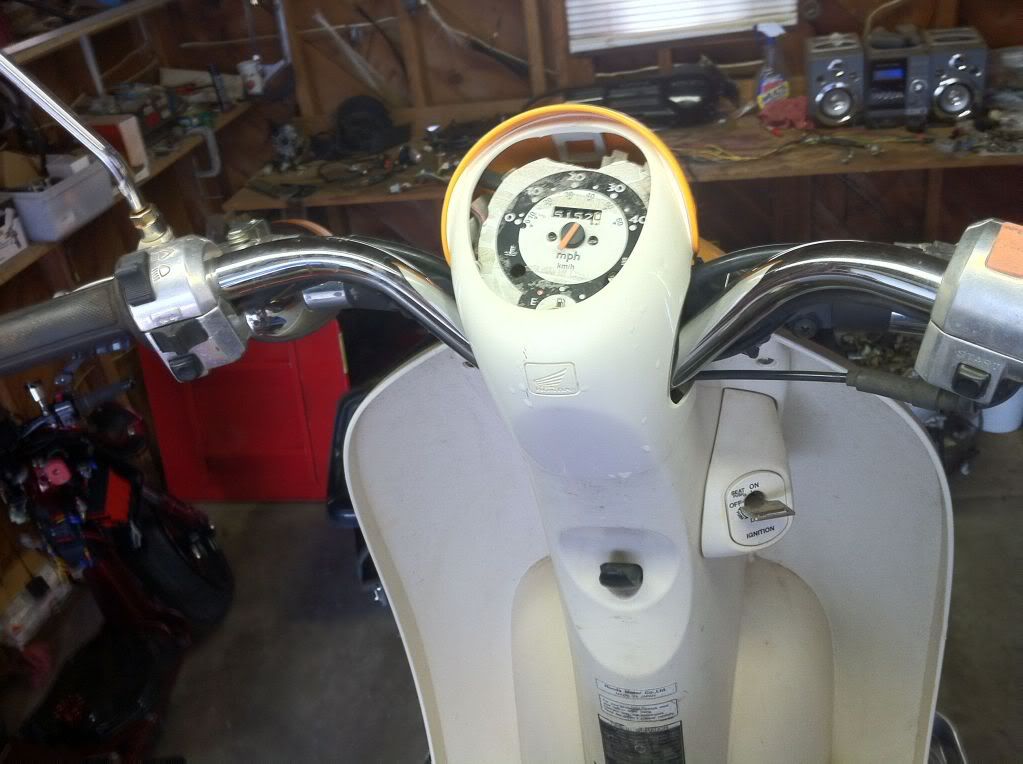 check out the custom seat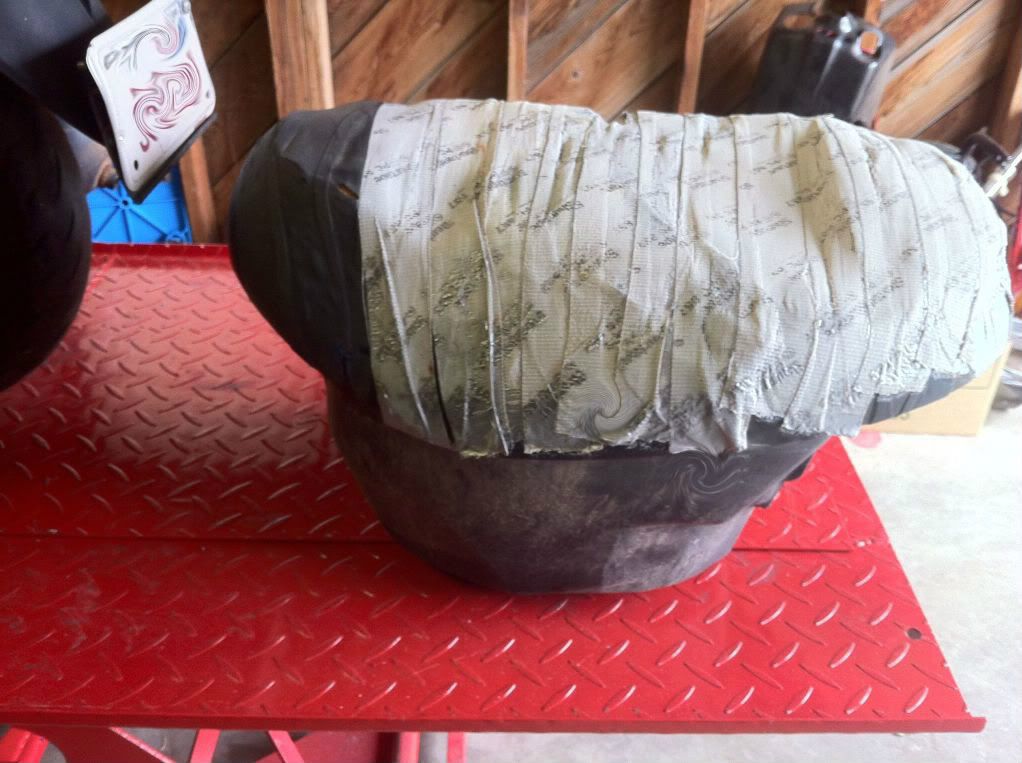 Didn't waste anytime taking off all the broken plastics
Look how dirty this thing was. And YES that is a zip tie and bungie cord holding on the carb haha
Might as well pull that GET motor out... won't be needing that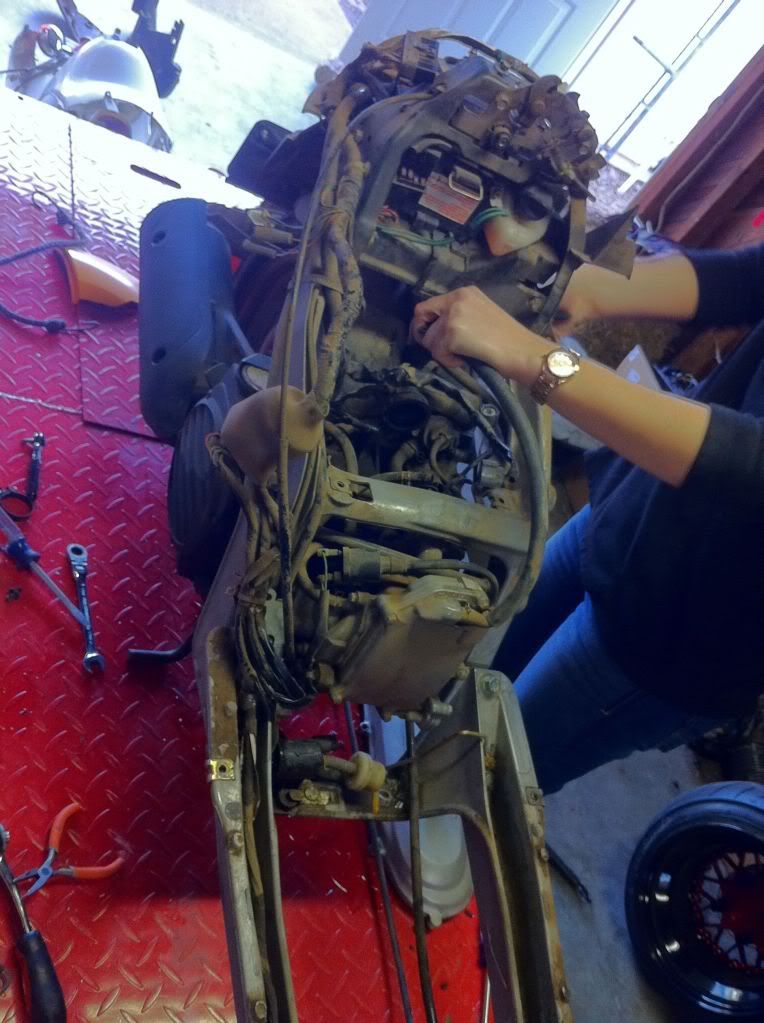 just getting some ideas
Guess it's time to get this magic happenin....