RacingBros Bazooka 4.0 Moto-Champ shock of the year!
Finally after much R&D Enviromoto has brought to you the finest shocks on the market today. Manufactured in Taiwan by a team of highly skilled engineers Racingbros Bazzoka shocks have set the standard for all others to follow. With forged five axes machined ends, super light weight construction, and ultra durable materials makes Racingbros shocks a must have for your race or daily driven scooter.
Bazooka 0.0 $179.99
Bazooka 1.0 $199.99
Bazooka 4.0 $349.99
Check out all of the specs and pricing info on our parts site.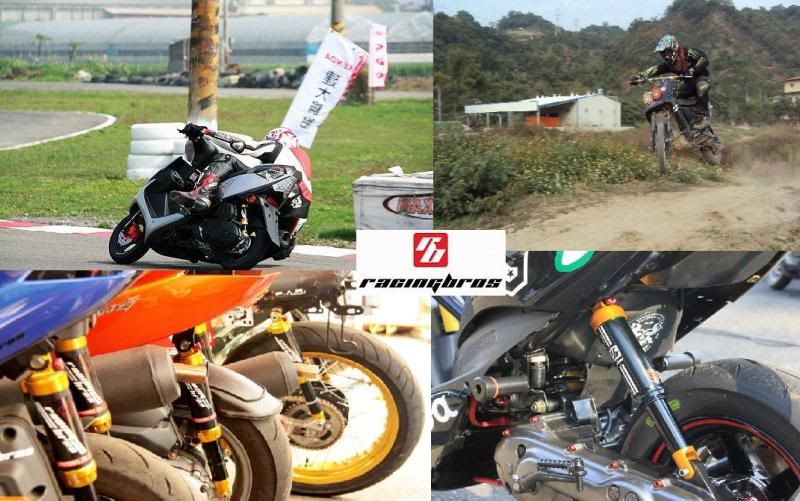 Please contact us with any questions you may have.
http://www.Racingbros.com
Winter Blowout!
Keep up with our Ebay page as we are going through and putting up a ton of lightly used and new old stock parts.
http://myworld.ebay.com/ebaymotors/enviromoto