updated 5/21/14 - once again my buddy Danny Tran has done it again
update 5/13/14 - just thought id post my feature first on my build thread.
and from here on is my build thread from day one! Also, needing to thank Kevin at TheRuckShop for the help.
This is when I first got the ruck in October 2013. It already had the password stetch kit and lowered handle bars, with a lowered seat frame, LED taillights.
I decided I wanted to be more visible at night so I decided to paint it.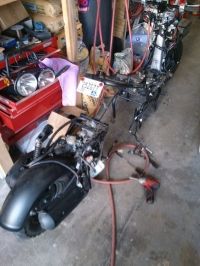 got my exhaust and intake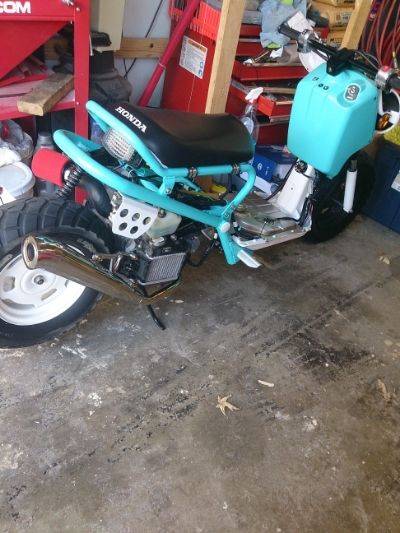 Finally, I decided this just wasn't cutting it for me to go back and forth to work and decided to go GY6!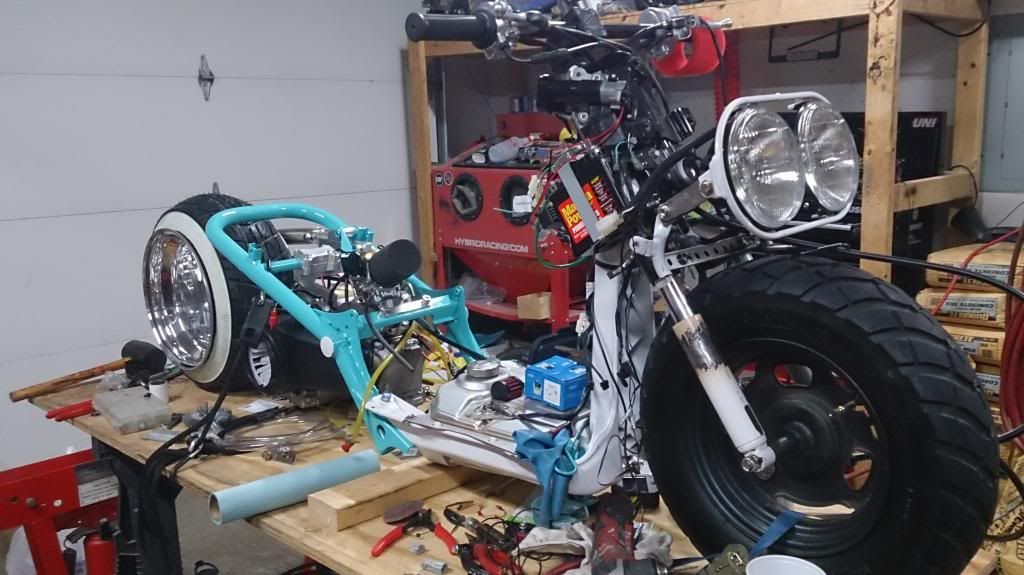 got started on cutting the tabs off
freshpaint
while it sat I made me some custom lowering headlights with the stock headlight frame
with the sidemarkers (I wanted to be different LOL went with these bad boys for 3 dollars a piece)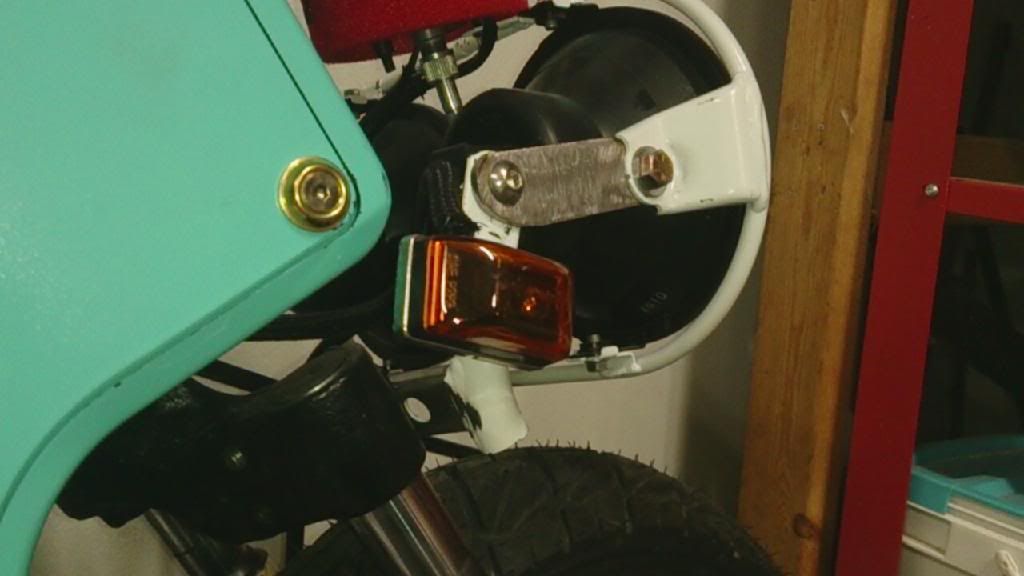 also mounted my speedo to it where it is visible
then started to mock up to make my mount for the air ride setup
finished up on a Martin Luther Kings ride-able day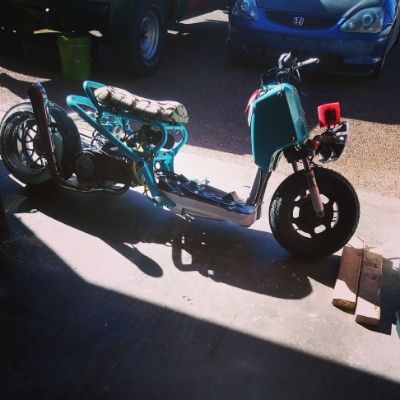 Me on the ruck headed to Urban_Vapes in Murfreesboro, TN
Yes, I know my picture timeline is out of order lol.
Yet, there is still more work to be done! front end coming soon!
Thanks to TheRuckShop for most of the parts and help!
MOD list:
GY6
GY6 Stock 24mm carb
Uni filter
GP Moto Exhaust (thanks to fortyfive)
Mikuni Fuel Pump
TRS billet stretch kit
ATR Wiring Harness
11-pole stator
Custom Air Ride Setup
TRS "Oldschool Wheel"
Shinko White wall 130/70-12
Password JDM handle bar set up
custom lowering headlight bracket
Coach Seat Cover (thanks to Gorby)
lowered Seat Frame
LED tail Lights