I got into scoots by getting a hand me down 86 Honda Aero 50 from habits1979. It had been bought from the junk yard for parts for his 85 Aero 50. I pieced it back together enough to ride.
So then last year I bought an 09 Metro from a older guy in Virgina that used it as his daily. Its started out looking like this. And sorry but all I have are cell phone pics!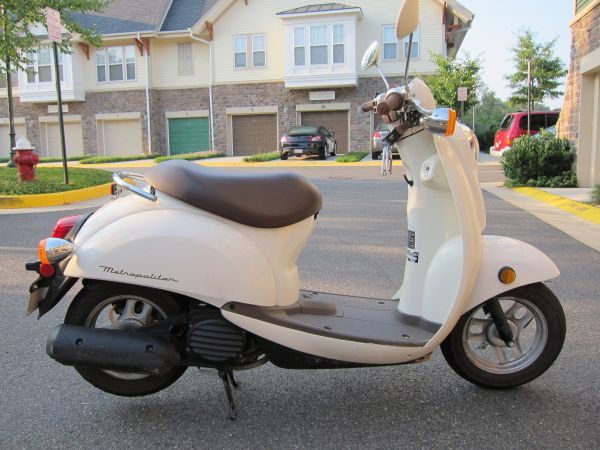 Lets see if I can remember what Ive done to this scoot. I bought a ruck swingarm from MopedMotion and it came with a wheel and tire. I put on a longer rear brake cable.
I put a couple hundred miles on it riding around locally and in OC. I bought some parts from advanced auto and NAPA and put together an intake. I put a Polini Hi Speed variator and a bunch of different weight combos. Also a polini belt I have 5.5 gram sliders in it now. I re jetted the carb with a 80MJ
Excuse my shitty broke cell phone camera pic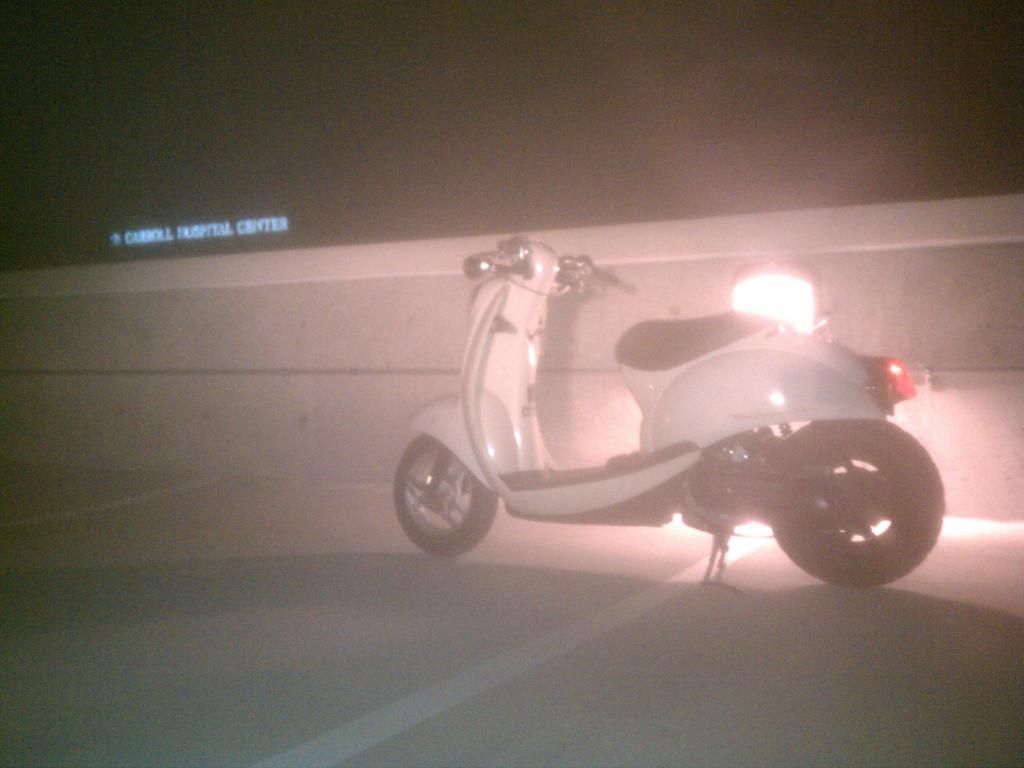 Then I got ass ended by someone riding my Aero while in OC so I decided to get it painted. Got my brother to mix up some free paint from work and paint it.