My Wife's Zoomer. Just bought it for her birthday. She's loving the fact that it's a 'Rescue'. A Yellow '06 EFi Zoomer. Stolen-recovered Cat C Insurance write-off. Picked it up for a decent price in 'almost' repaired state. Starts every time and rides and stops great, luckily most damage was cosmetic. 13k on relatively new tyres. It'll be staying stock but will need some TLC and is set to change colour in the future:
Essential mods for daily riding so far include:
(Updated Nov '13)
Malossi Variator with Dr. P's.
Polini Intake Manifold
Custom K&N Panelled Airbox
Polini Kevlar Belt
NCY Front Shocks
Kitaco B250A Rear Shock
Stubby Indicators with Battlescooter Lenses
Maxxis Rubber
Buzetti Kickstand
BMX Pegs
Custom Schwinn Buddy Seat/Rear Carrier for riding 2 up or OEM Backrest if needed.
Black Stock Seat Frame with OEM Grills
Black Battery Box
Tucano Urbano R151 and Bar Mitts.
KCP Frame Caps and Bar Ends
Oxford Heated Grips
Chase Harper Underseat Bag
Probolt bits.
Plenty of Security.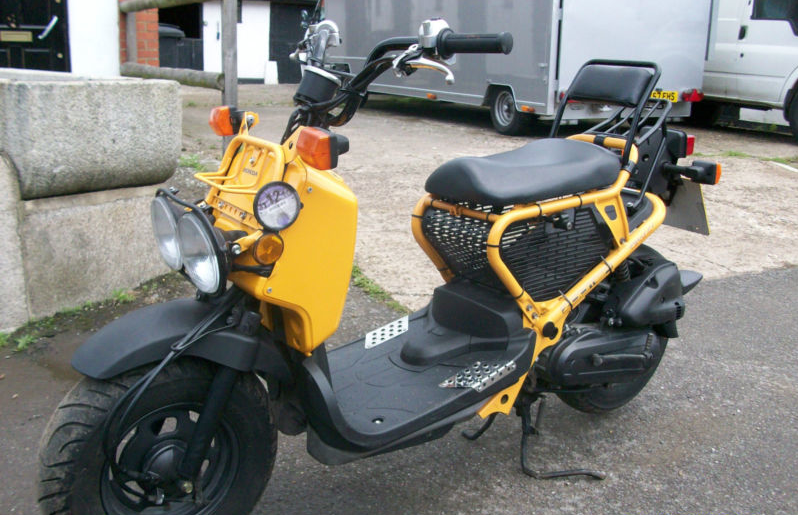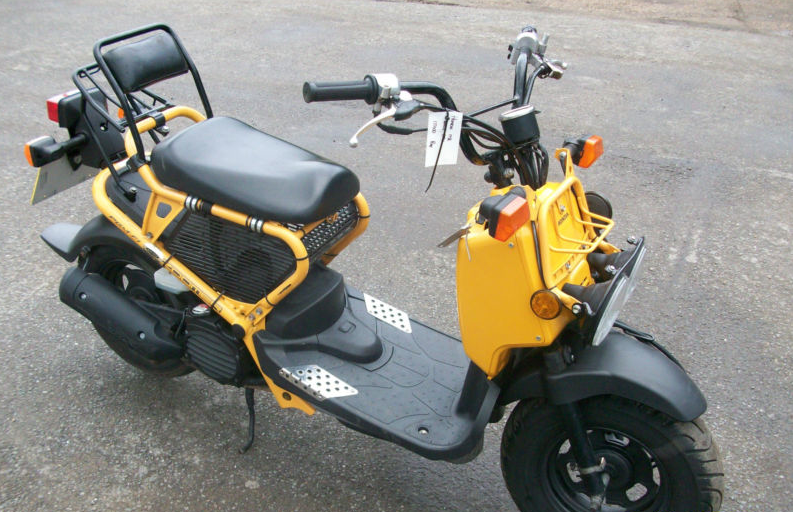 Backrest, Rear Carrier and Basket came with it: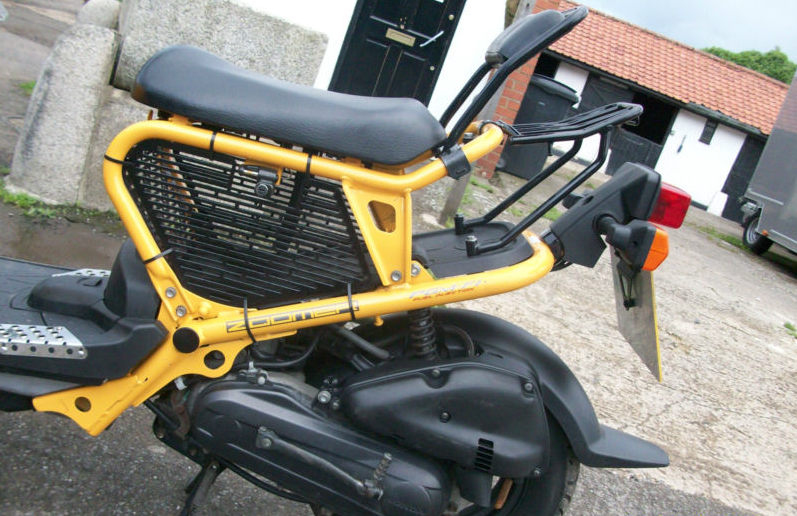 It has a brand new Yellow Battery box but requires an ignition cylinder cover: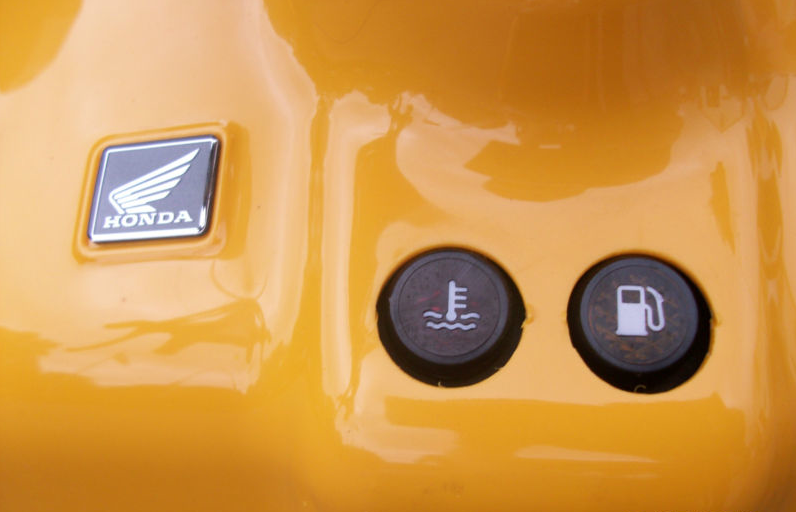 Worst damage is the bent bars where some tink tried to break the steering lock, mirrors are gone but I'll put my Stockers on it:
I'll be picking it up later this week and this thread will document it's quest to return to the road. V5'll be here in 4 weeks so have to prepare it for MOT.
A lot of stock stuff I've pulled off my Zoomer will be whacked on this so managed to save a bit there on odds and sods (Shock/Ign. Cylinder/FIlters/Plug). TR Peeps are in touch with Bars. Let's hope it all goes well and I haven't bought a Yellow Lemon!