most recent pics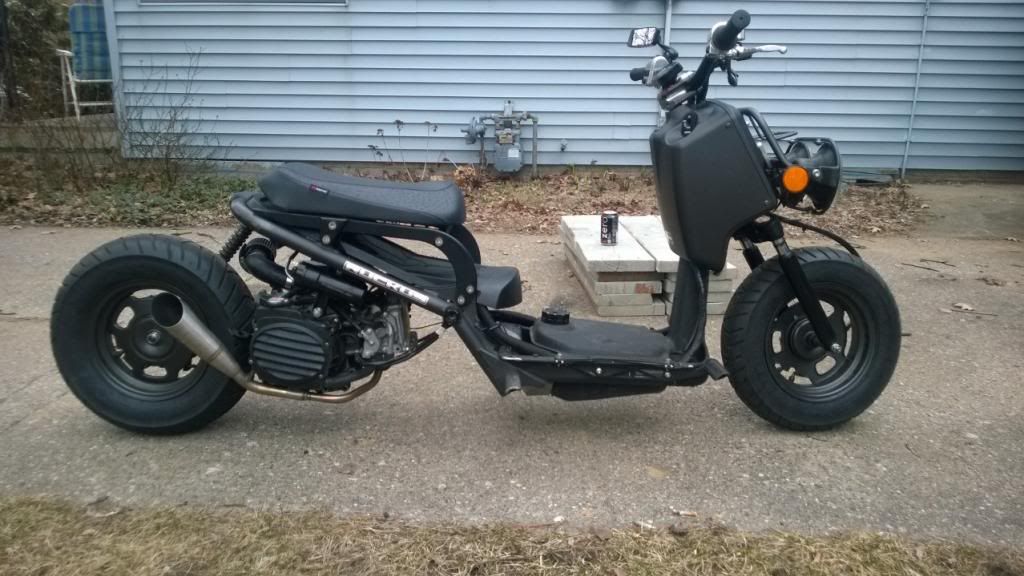 So I've been lurking a couple of months now and figured it about time I made it official and started posting. I bought my ruck new in '09 and started my mods recently. Here's what I have so far:
Removed stock floor boards
Cut down part under the seat and reattached
Cut down rear fender
Removed stock tail lights and turn signals
Installed r6 taillight and led front signals
Shaved rear light bracket
Hit the front frame and gas tank cover with spray bed liner
Pwjdm footpegs
Replaced stock mirrors with one that's not ugly
Polini variator w 5.6g weights
Gates Kevlar belt
New air filter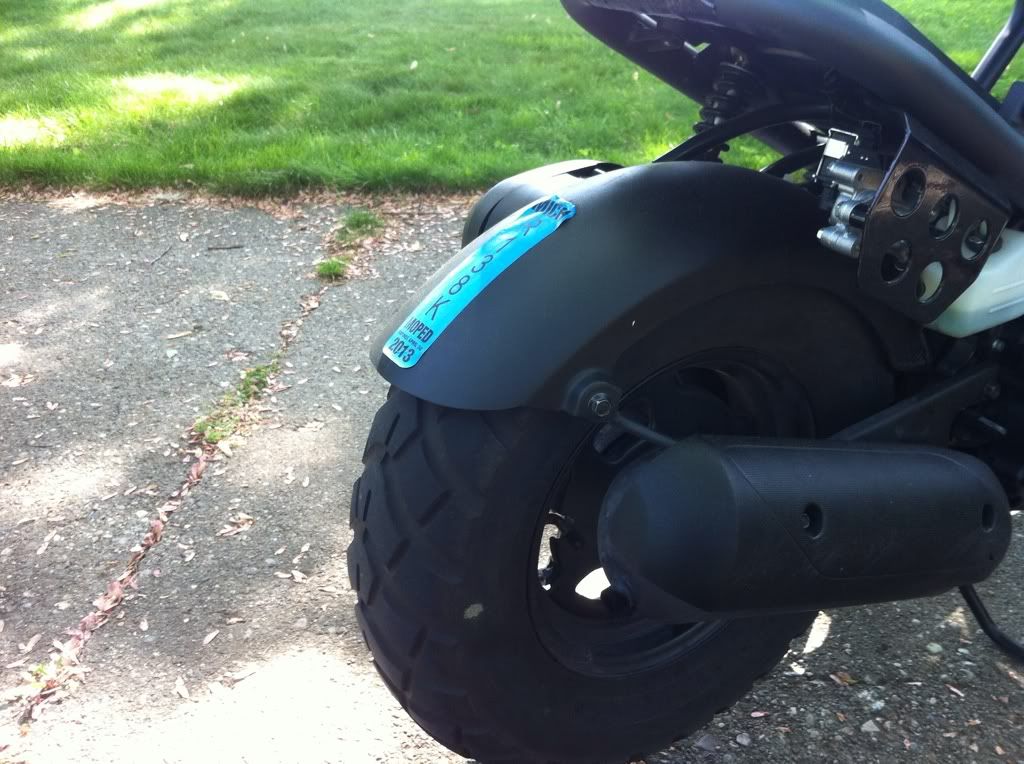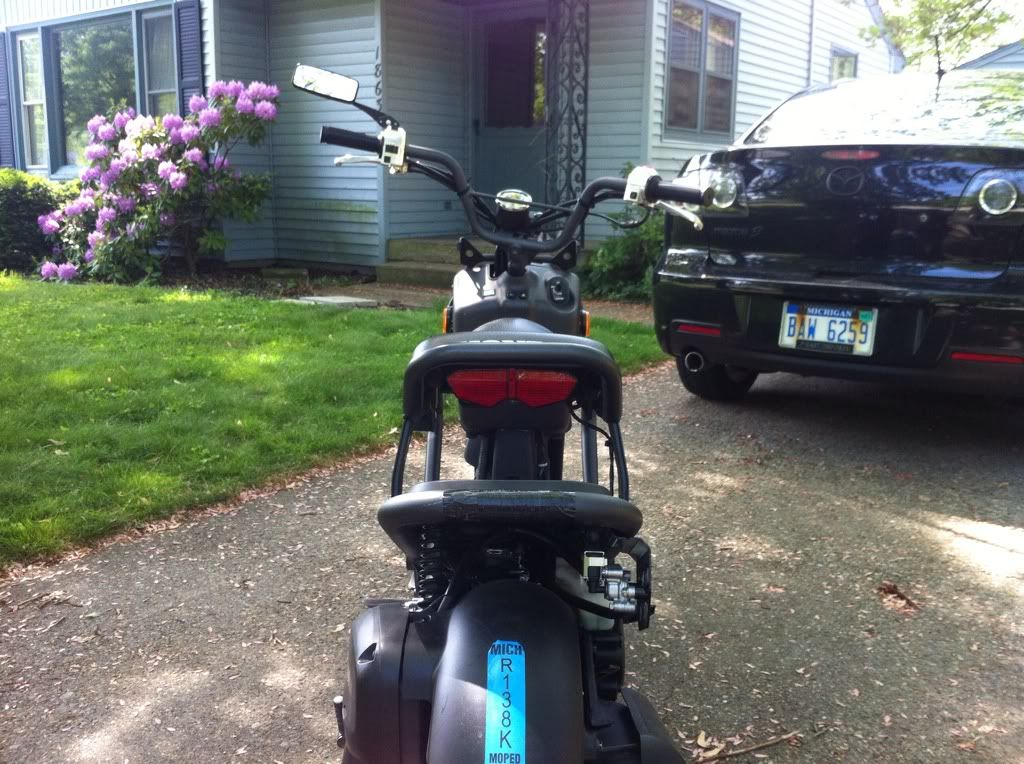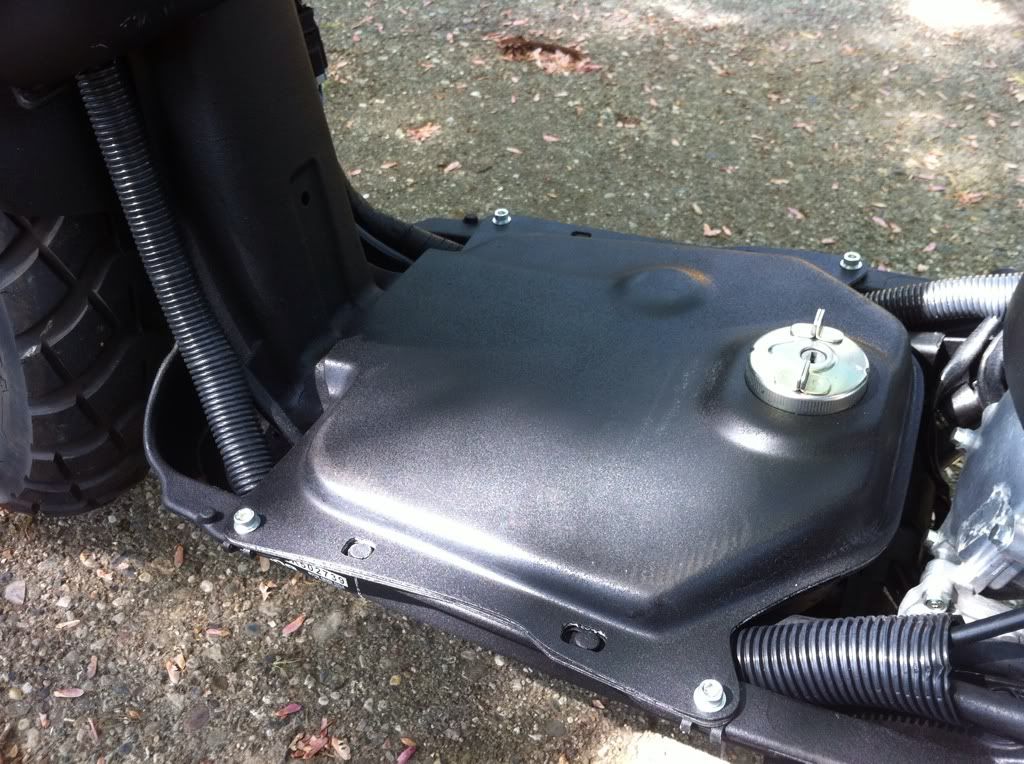 I think that's it so far. On the way I have a dingleberry so I can get that ugly tag off my fender, DORF seat, and peg legs. After that probably new bars. Thanks to everyone for this great resource. I have no previous experience do any of this kind of stuff. Never would have tried it without the help of this site. thanks for looking and happy riding.