Ive been a member here for a while now and I've probably spend a couple hundred hours just reading peoples builds. In the past couple of months I started posting on peoples builds and asking questions and now its final time that I start my own build... Its something that hasn't been done yet... I don't think but its something that I wanted to do for a while.
** The back story. After probably 6 months of dating this girl my buddy crashed my SV650 while my girlfriend and I were watching... It was pretty bad and the outcome was that I wasn't allowed to have a big bike again... Anyways I picked up my first scooter which was a honda spree. A couple weeks later I picked up a 1982 Honda Express SR for the lady. Over the last year and a half I have probably gone through 15-20 2 stroke scooters buying and selling. This past October I picked up my first metropolitan and loved the thing. I am done with 2 Strokes!! Anyways I ended up getting another Met for the lady. a 2009 with 1,200 miles however she still wont let me get rid of her Express SR. The thing is a piece... I would have to kick it 30-40 times to start it. I cleaned the carb and then it had other issues... I'm at the point where I want her to have the luxury of having a 4 stroke so i bought a GET...
Here is how the bike sat this morning....
Notice all the boxes in the background.. motors for this one and another build I will be starting soon....
I dropped the motor out of it...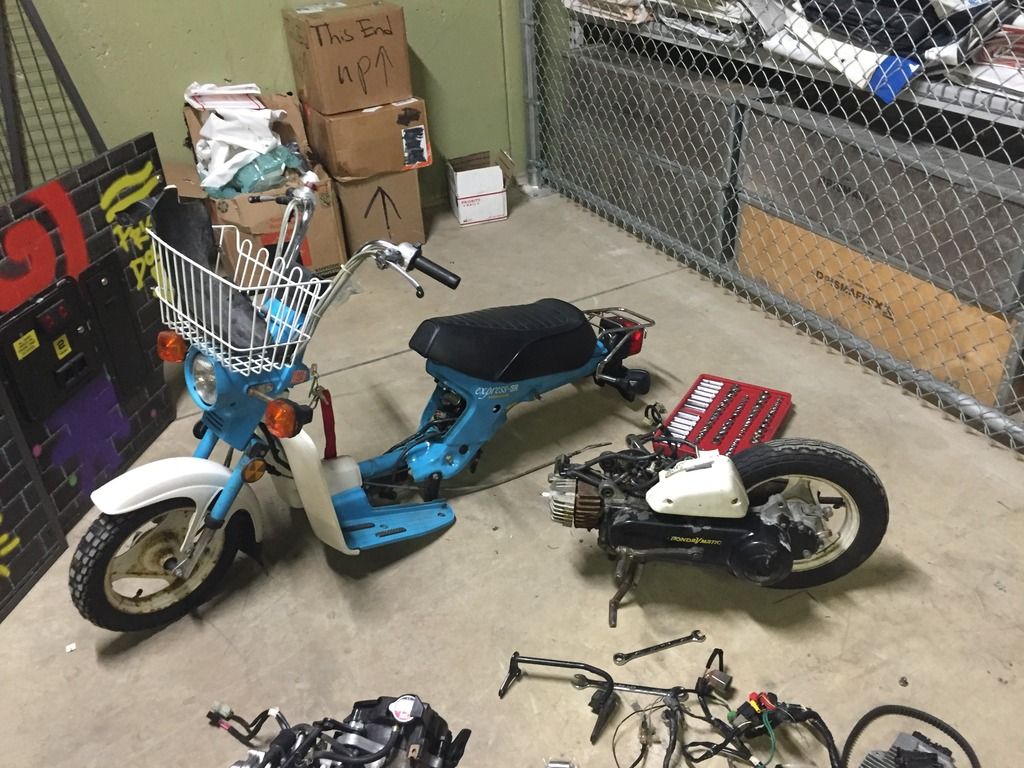 I think that I will try and get the ECU and all the electronics in this area
Trying to decided where we want the engine... Probably going to get engine mounts welded this weekend...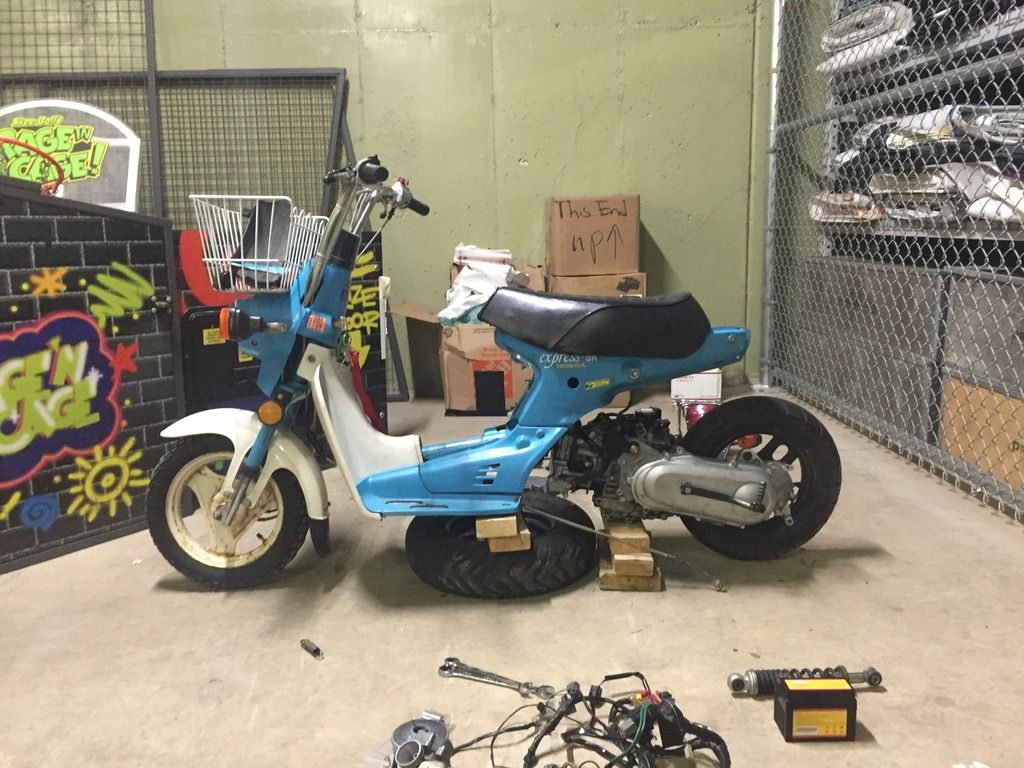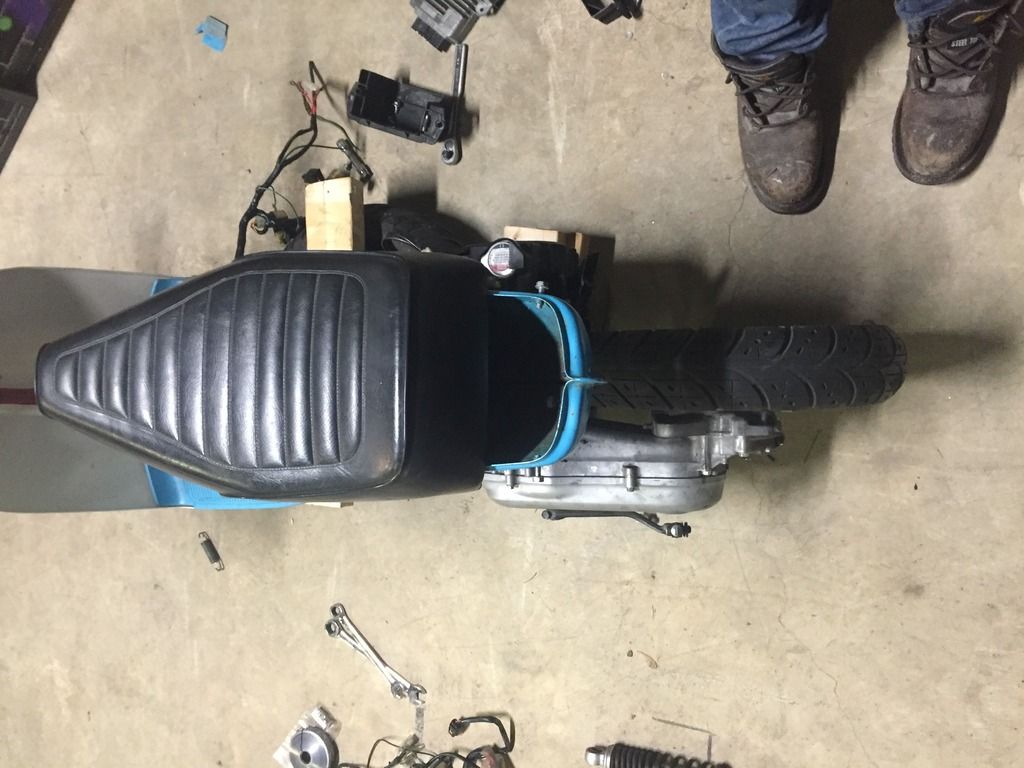 I am struggling with how to mock up a motor mount any advice would be helpful! Or anything to be cautious of. I am a little bit worried with wiring any advice would be awesome! Thanks in advance.