Currently how she's sitting. Settle changes prior to Killers Super Sunday 2016. Thanks for looking!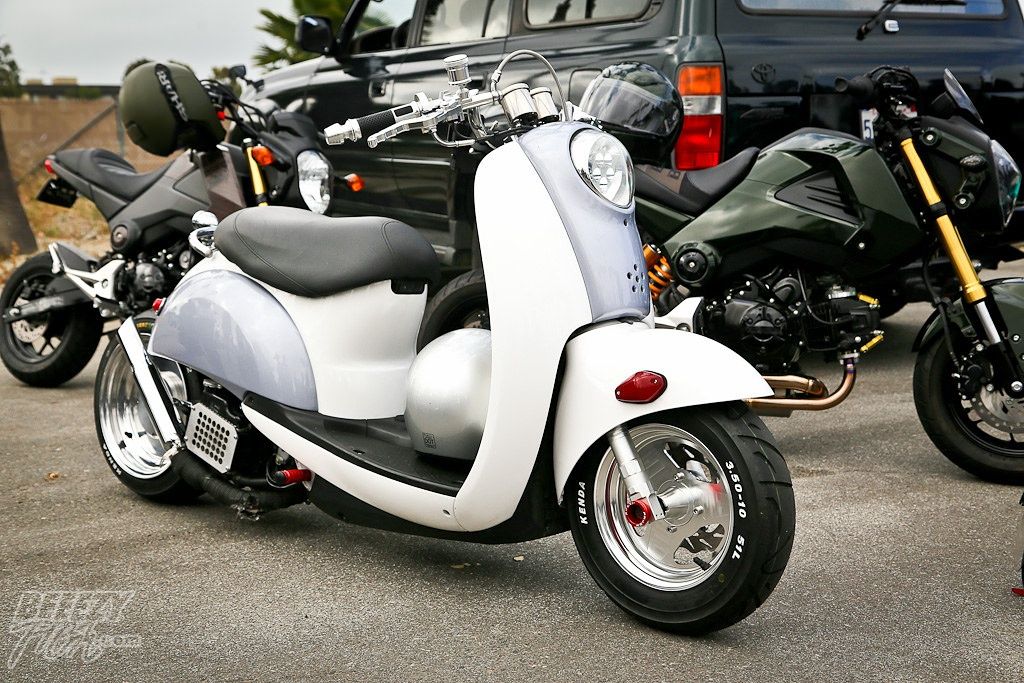 Go Fast Mods
:
Chimera GET header
Cafe Racer Slash tip muffler
Steady lighten flywheel
Ported nd polished Mikuni VM16 Carb w/Velocity stack
Port and polished intake and exhaust manifold
Polini Variator
Shaved Drive-Face
Gate Belt
NCY Clutch Bell
Dr Pulley Sliders
Low boy shock
Low boy forks
Minimoto Lab caliper bracket
P32 Racing boy caliper
Adelin Brake levers
Kenda tires
Shine:
G-craft 3 spoke front wheel 10x2.5
Machined Machine custom matching rear 12x5
TRS CVT Cover
Kijima rear turn signal
Cafe Racer bullet tail light
Koso Speedometer
Koso Tachometer
Clubman Bars shorten 3in
NCY stem
Toyota super white paint
Civic silver paint
Steady LED cluster
Van Cult grip
Garmin Nuvi GPS
PWJDM ignition cover
PWJDM axle pullers
PWJDM stretch
LED Electric start button
Battle scooter radiator cover
NCY pegs
TRS hub cover > Soon to be Machined Machine hub cover
Been lurking around for awhile. Bought her approximately a year ago. Finally going hard and putting work in since early May of this year. Thanks for looking!
Here's how she started off as
My son just wanted to give his seal of approval.
Few days later some goodies arrived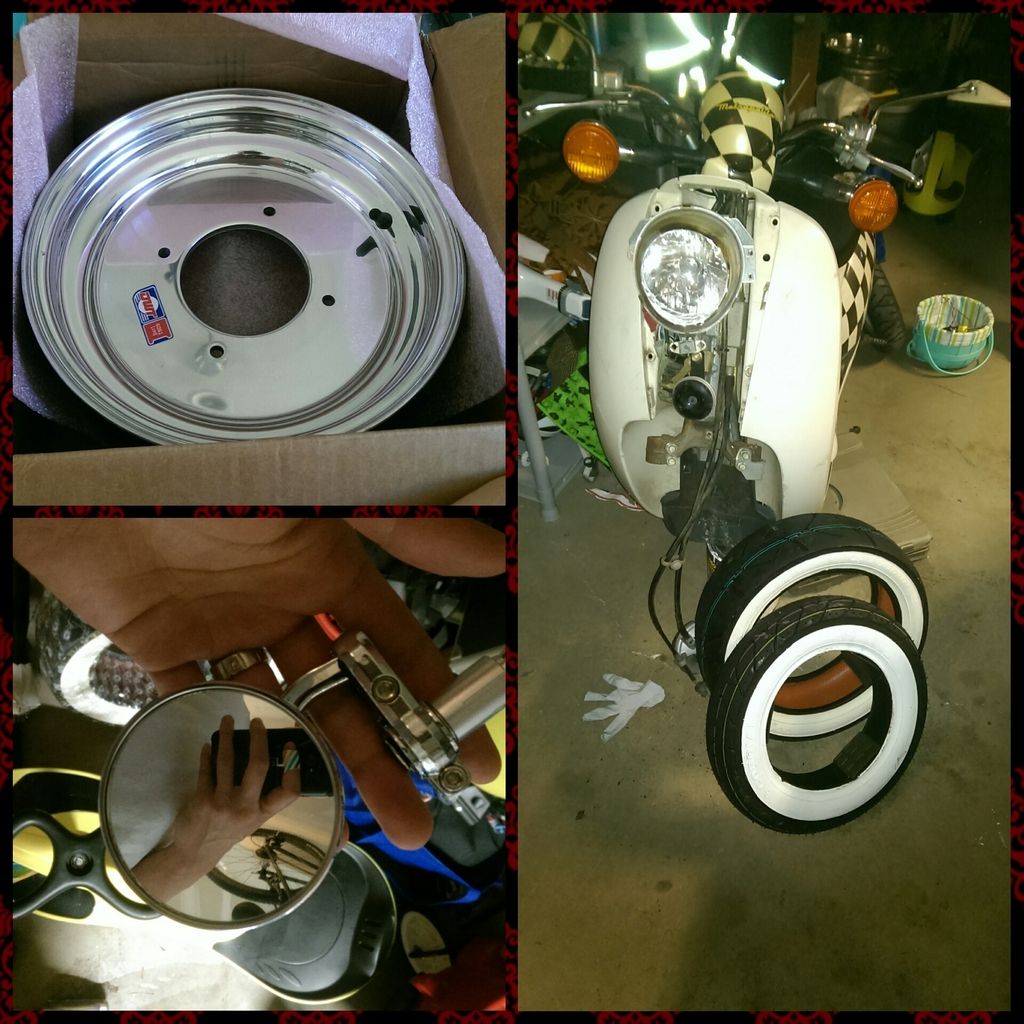 Dived right into swapping out the swingarm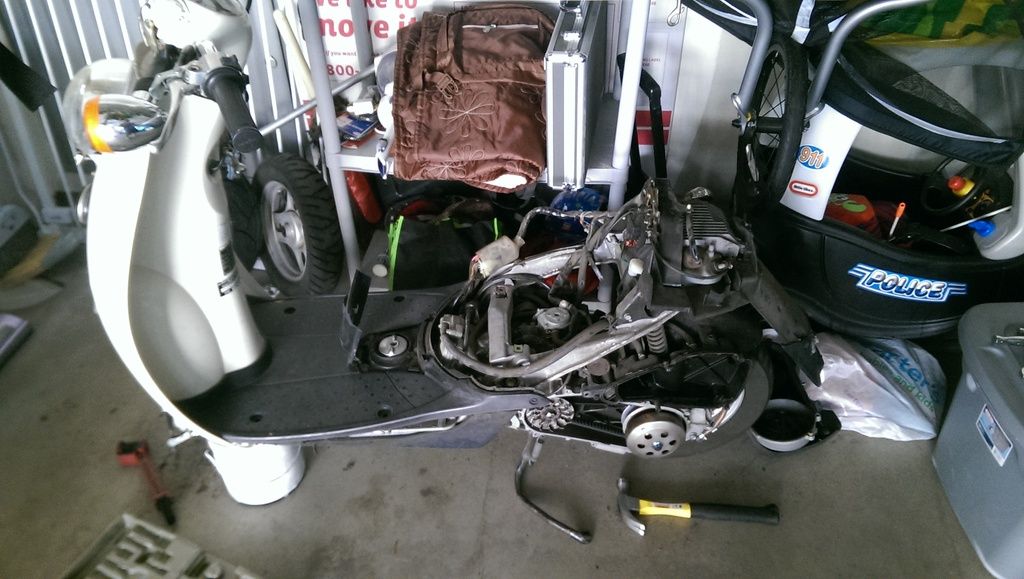 New mini fatty Doug wheel 12x5 with Ruckus swingarm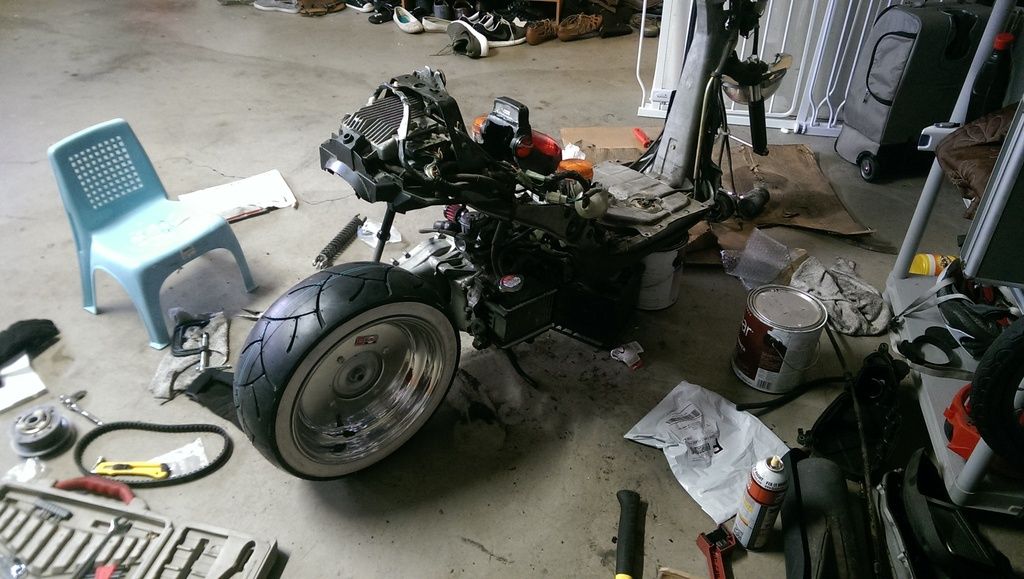 Going hardtail for that slammed look. Added Ruckshop intake. Shaved off some of the tubing cause it was long ass s#@!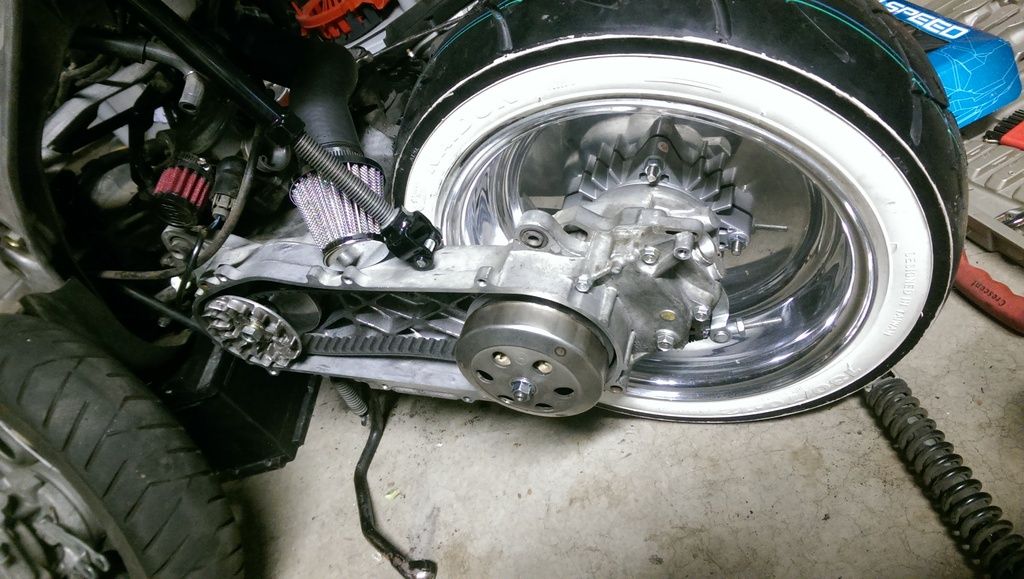 New license plate mount and taillight
Ebay is the
Grip and mirror setup for the cheap