Bike got its new name today! Slipstream!
Front frame is back from powder coating, and man am I happy about the job.
http://www.pulverlakkering.no
AKA Opems pulverlakkering did an amazing job! Im so happy that the frame is joining me in the bed all the way to assembly day
Also powder coated the Jst4shw headlight bracket.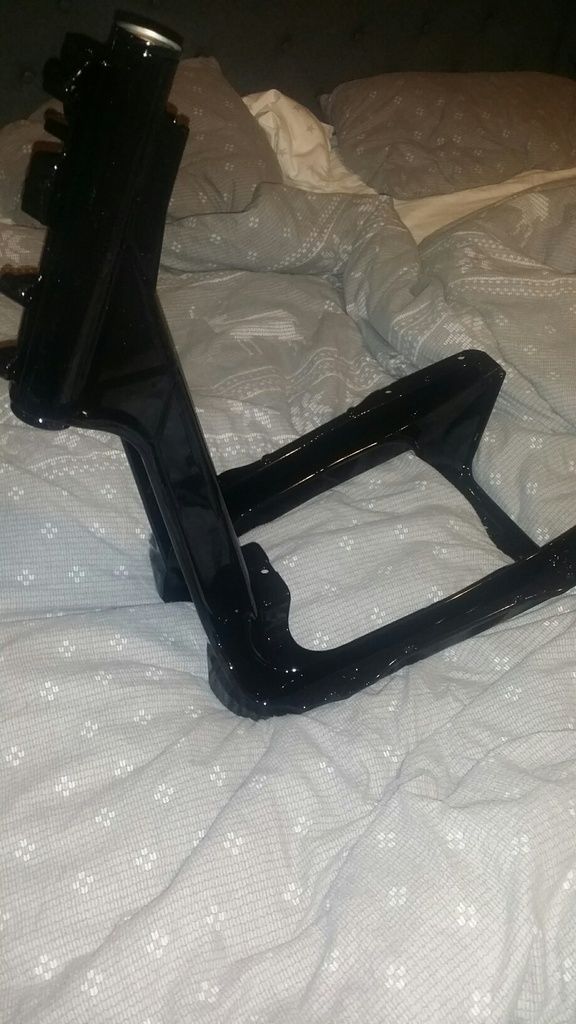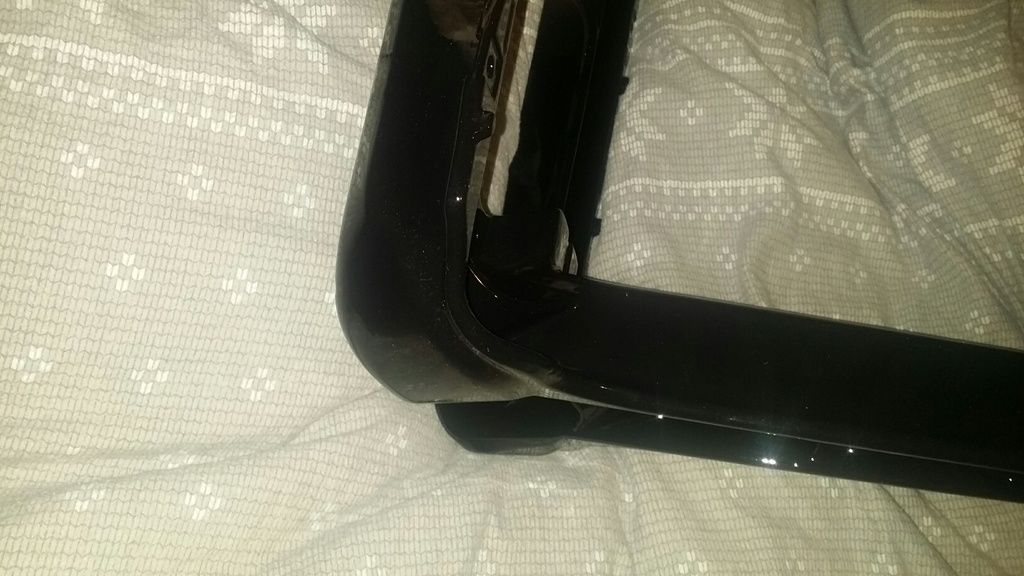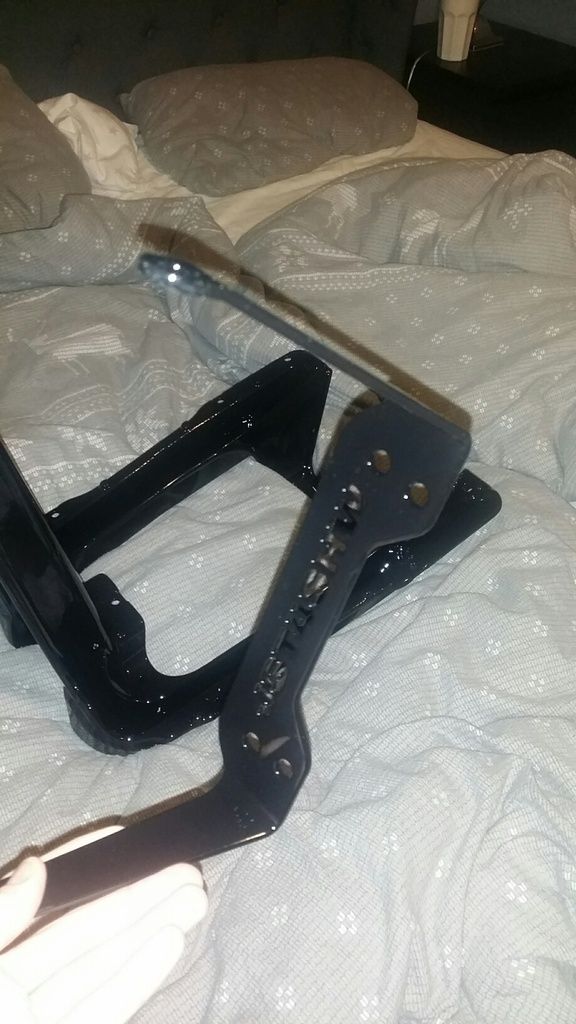 Yesterday some of the last parts came rollin' from Japan, Hot lap exhaust, Hurricane clubman bars, Kijimia blinkers and some other small parts! Arigatou gozaimasu!