Ty-Dean Customs wrote:
DEVHOUR3D wrote:
I know you need a riding partner at that speed.
Exactly why we are doing another one.

Glad to see some progress on your build.
Yeah, I feel ya. Once my wife gets used to the GET met, I'll see if I do a 250 Metruck for her.
Ty-Dean Customs wrote:
Cleaned the engine today, it cleaned up well.
Night and day... dayum!! good work!
Dude, please let me know what you used on it. I need to pretty up my motor for paint soon.

_________________
Tony Stark was able to build this in a CAVE.... with a box of scraps!!!! - Obadiah Stane (Ironman 1)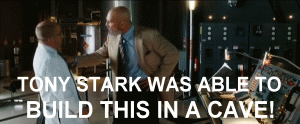 Ruckus Evolution.... The Punisher Build ----->

The Knicks Build

------> UPDATE:

The 250cc Gears of War Build (aka RuckFlex)