Most recent pic:
As of October 5, 2014
San Jose, CA
Whassup all my TR playas!!! Here is my story:
I bought my Ruckus last year two days before my birthday 9/15/12 as a special gift to myself. See what had happened was early that Summer I saw two doods at the Valero gas station on Capitol and Cropley (shout out to North San Jose) with scooters I've never seen before.. that was "the spark". Later that night I went home and Googled "sick scooter" and the bug eyed scooter I only saw for two seconds as I crossed the intersection was staring right at me.. "holy moly, I can buy one?". You see, I had never seen one before that day so I had thought that the two that I saw were homemade. My next stop was Craigslist. I checked out two beaters, both with sketchy stories and a lot of excuses about why they didn't have the paperwork. And then I found "the one".
9/15/12
The Best gift I ever gave myself!!!
What a score!! 2009 with 576mi, never dropped, completely stock, and all the paperwork for $1,350 (negotiated down from $1,500)
It was really hard for me to start taking it apart but two days later, off with the plastics! Technically my second mod because my first was a carbon fiber key protector from Battlescooter.
Next was a NCY gas tank cover and Password kickstand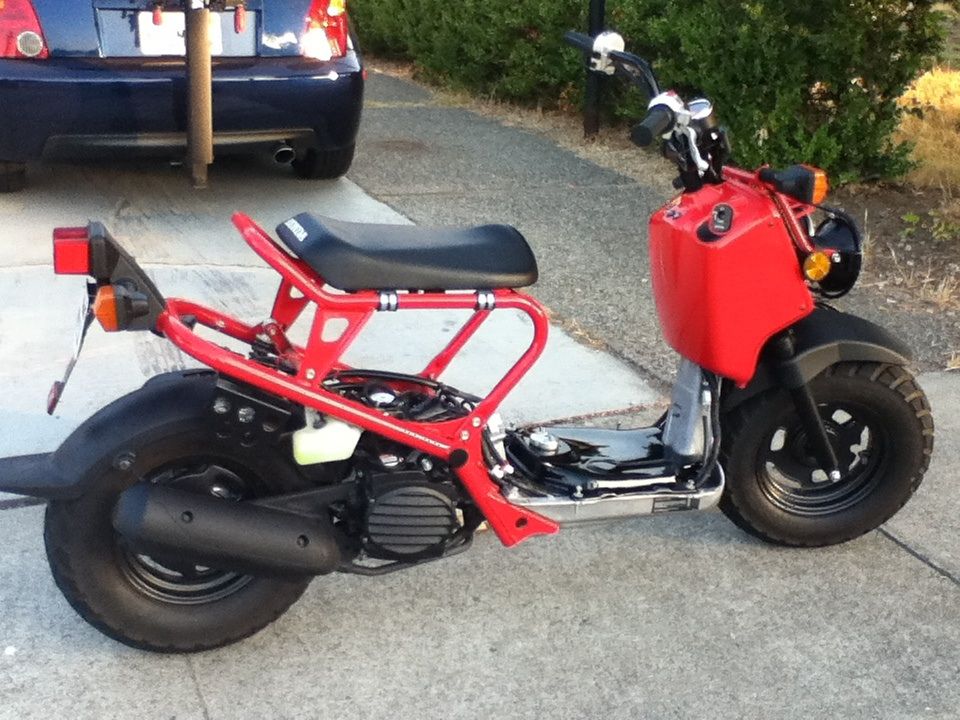 My Dad had to get a ride in
Next was a Yoshimura front control thingy (I ono, it looked cool and I liked that it was aluminum so it wasn't heavy)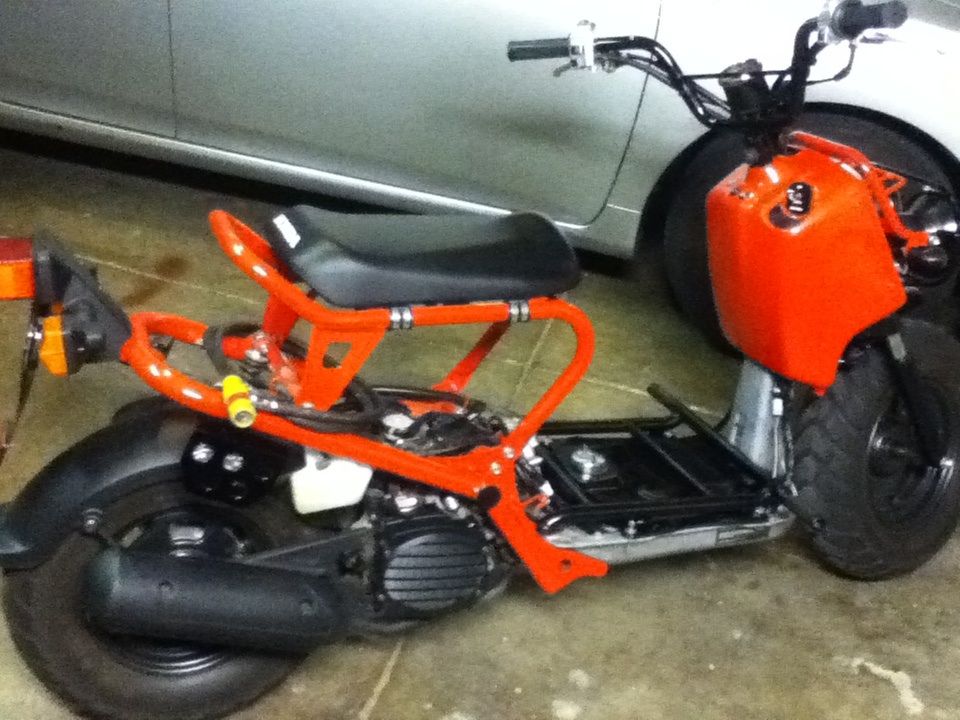 At this point I decided to start spending some of the funds on performance enhancing parts.. didn't take any pics because I was too excited to test ride but here is the list of parts I installed in order:
1: Battlescooter blue clutch springs (noticed better acceleration immediately)
2: Red Daytona contra spring (enhanced my acceleration and ability to hold speed)
Two weeks later
3: Daytona CDI (Performance took a dump at this point and I had no clue what to do. I asked Jason at Battlescooter for advice and he worked with me to troubleshoot. I eventually took a risk (what it felt like at the time) and bought a variator.
4: Daytona Drag Variator (instantly started to be able to reach 45 mph on flats!)
5: Daytona Kevlar belt (no noticeable performance but I didn't have a tach yet)
I dreaded this part: Installing new handlebar clamp and handlebars. I had read how the screws were soft and how a lot of people were chewing tem all up trying to get um off and then resorting to having to use a Dremel (which I didn't have). I just prayed that I would get lucky. Well I wasn't. But eventually I got them darn screws out, installed my shiny Kijima Clamp, TNT Bars, and Kijima grips.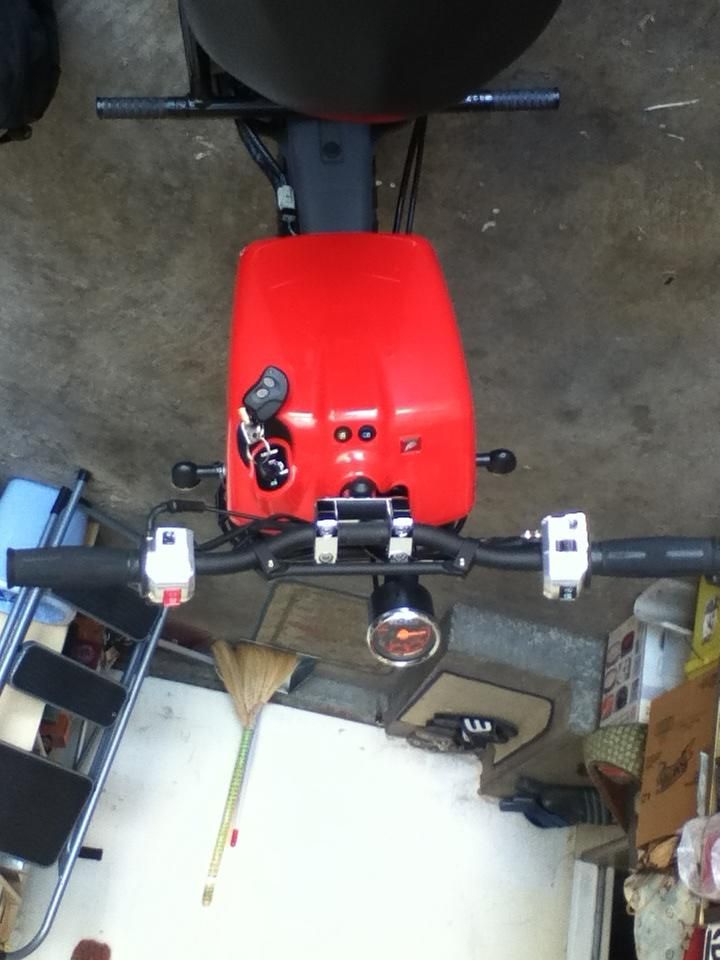 Fast forward to Kijima lowered seat frame, Daytona mini front fender, R6 Taillight, Dingleberry license plate relocate, Gunmetal plastic dip front frame, Kijima 5" mini stretch, shaved and cleaned up the stock exhaust and hit it with a fresh coat of high Temp ceramic paint, and red wheel pin stripe.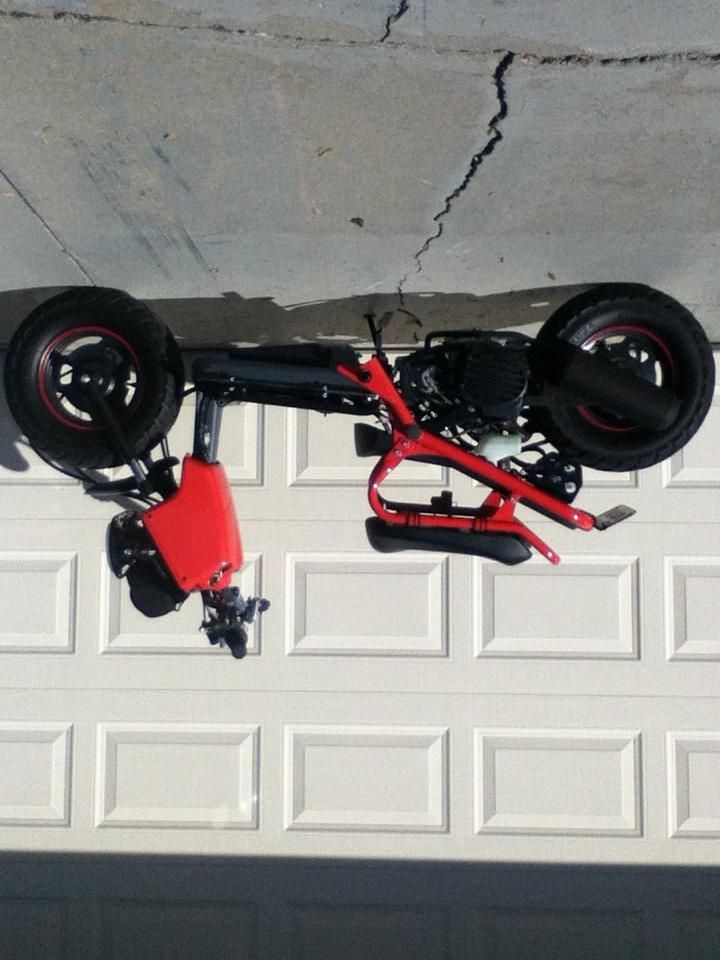 Then I added a alarm because it gives me piece of mind and looks pimp when I walk away.. chirp chirp!!
So this is when I get creative. When I bought the Dremel I hated it because it was money NOT going towards more cool parts. But it turned out to be one of the best things I could have done because it opened up the doors to all kinds of things including my first Ruckus invention: The Honda Emblem garage door remote button!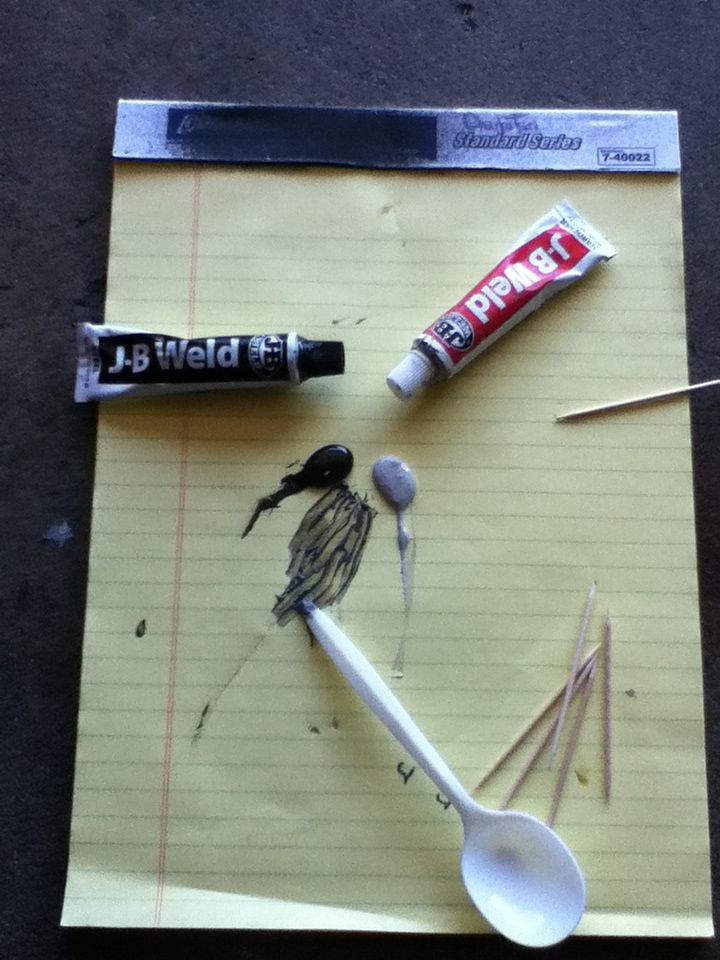 See where I'm going with this?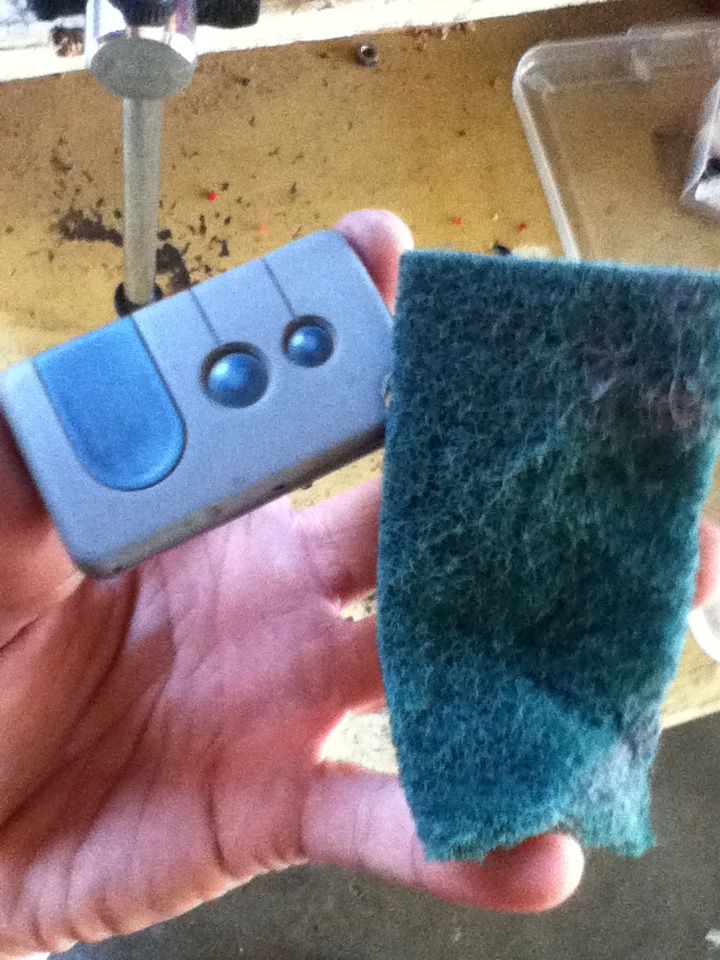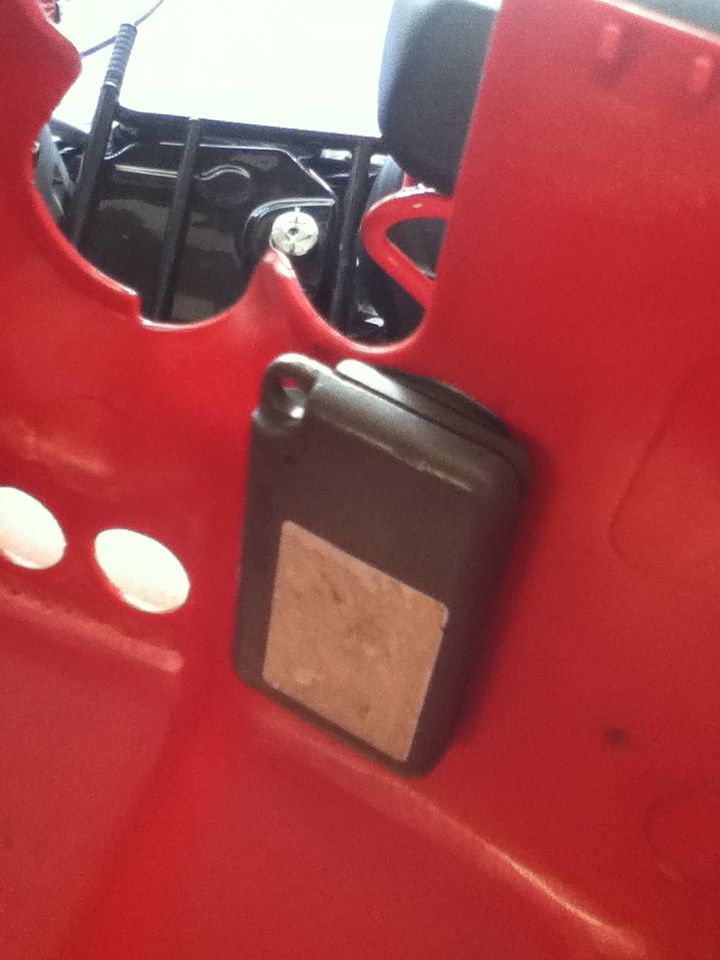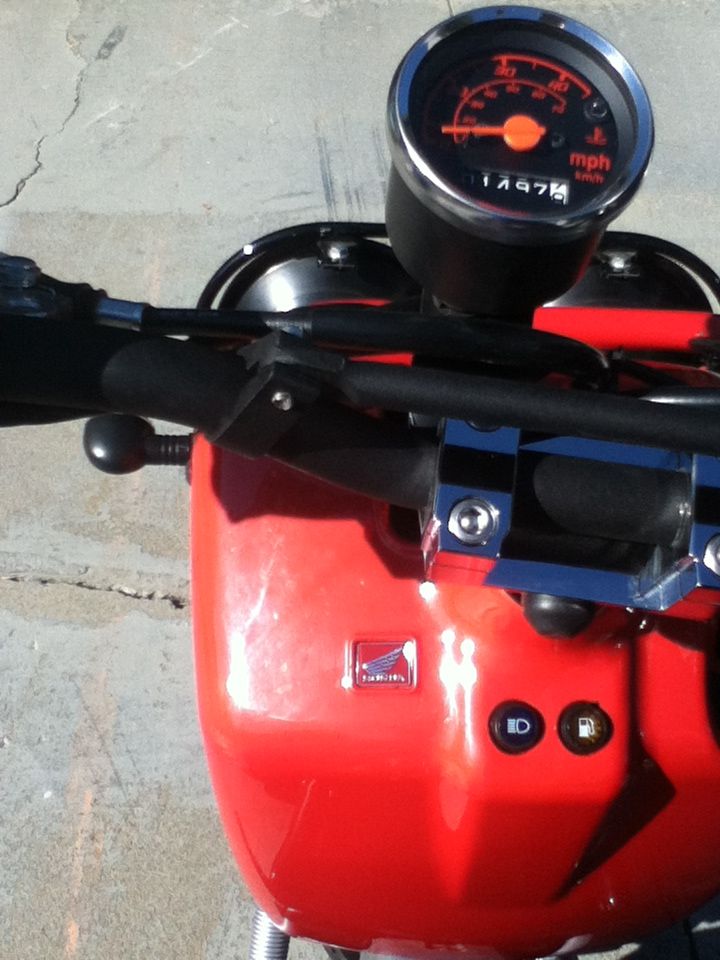 Whabbam! Can't even tell I modified anything.
Okay, gonna take a break, about half way done with this.. be back soon!