Wow!! Have not checked this thread in a while!!
Time to get on it with some updates.
SO yes as mentioned I was able to register them both here in San Diego. I've been PMing with ehonda80 and his should be good to go to register in no time!! As far as I know him and I run the Motra scene here in Cali
, with tongue firmly planted in cheek of course.
The yellow one will stay as is 100%.
My "Tuff Green Soldier" is now all gutted and ready for some swap action.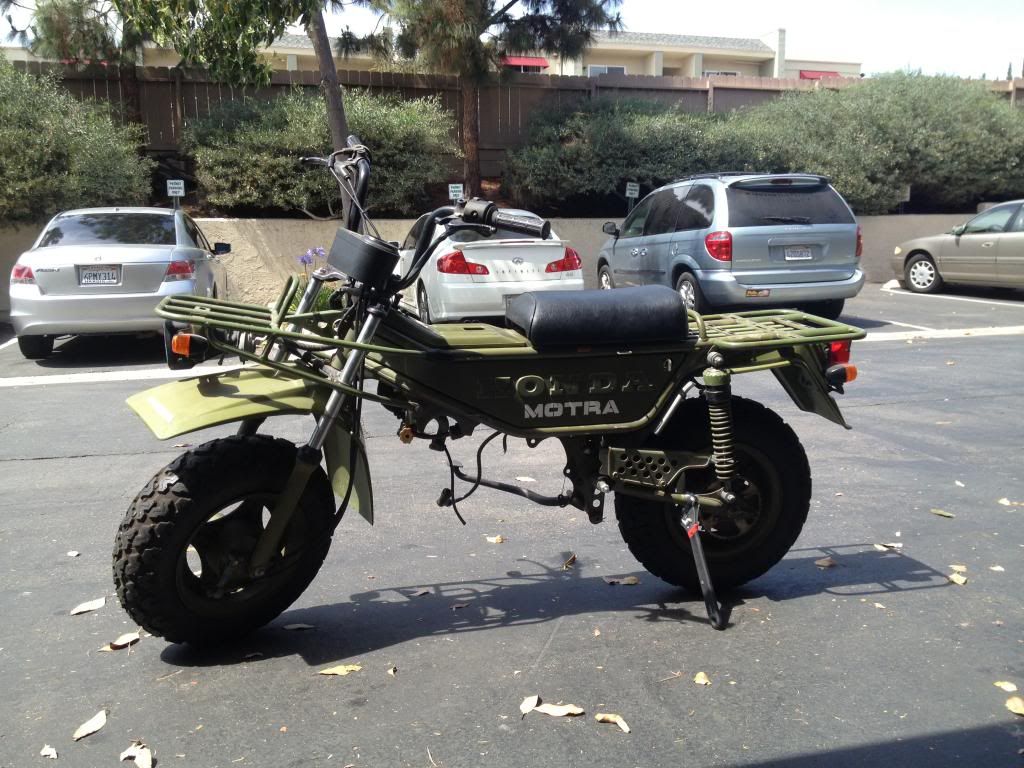 Awesome home made kickstand!
The motor lines up perfectly with the stock motor mounts!!! So bloody stoked on that!!!
Now I just have to finish tearing it down to beef up swing arm, suspension, and brakes.... not to mention cleaning up minor rust, sand blasting, and painting/powdercoating!!!
Awwwww yeeeeeeeeeee