So got one of my new projects for this year!
my buddy was selling his metruck project. so i bought it. it was originally a red/white first year production 2002 metro. now its still a full 2002 metro front section but with a 2012 ruckus rear section.
i got big plans for this thing and as you can see from some of the pics further down i am doing a complete teardown for a full in depth cleaning and then reassemble with a BUNCH of new parts! cannot wait to GET this thing goin. its gonna be awsome!!!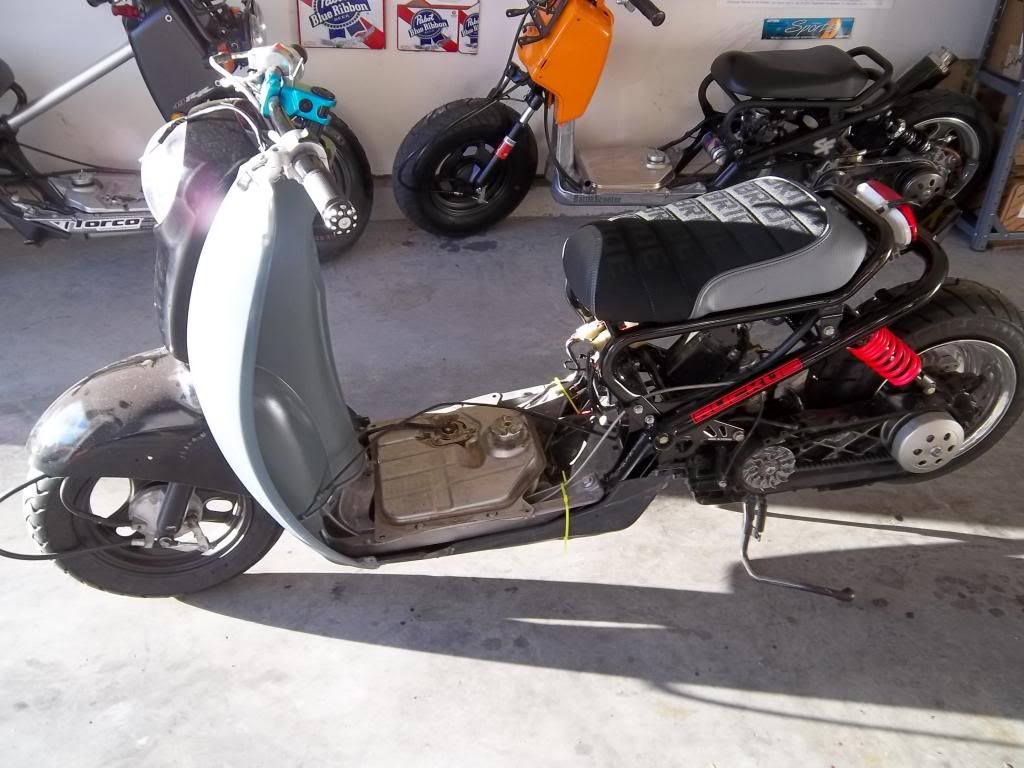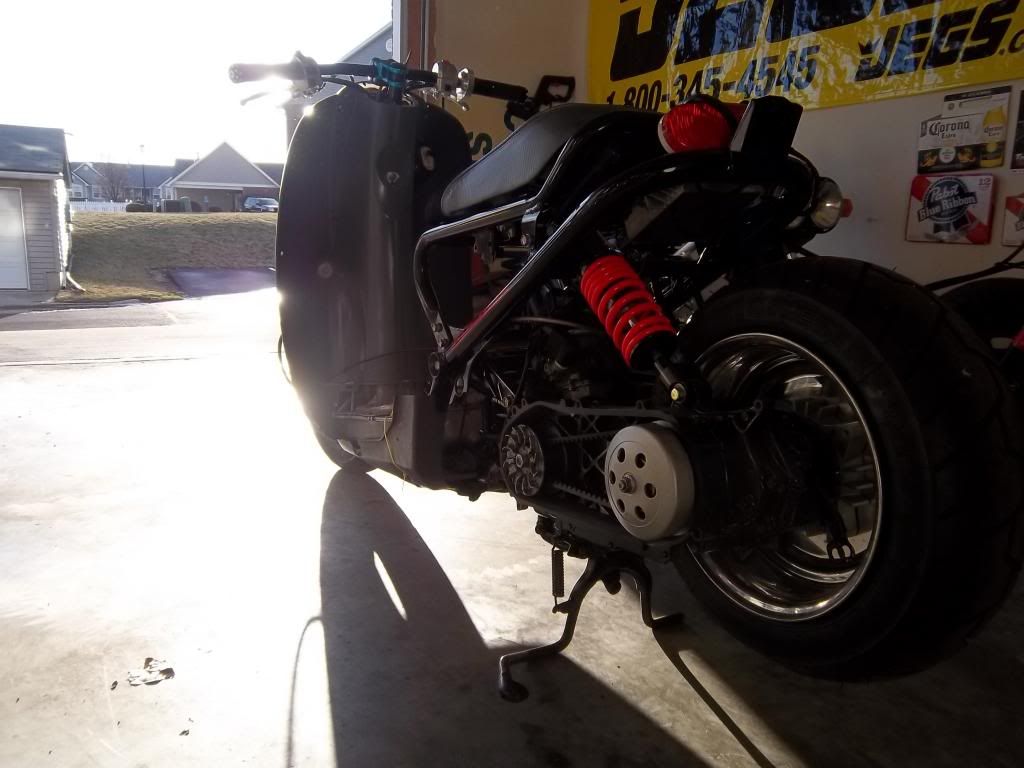 then time for disassembly!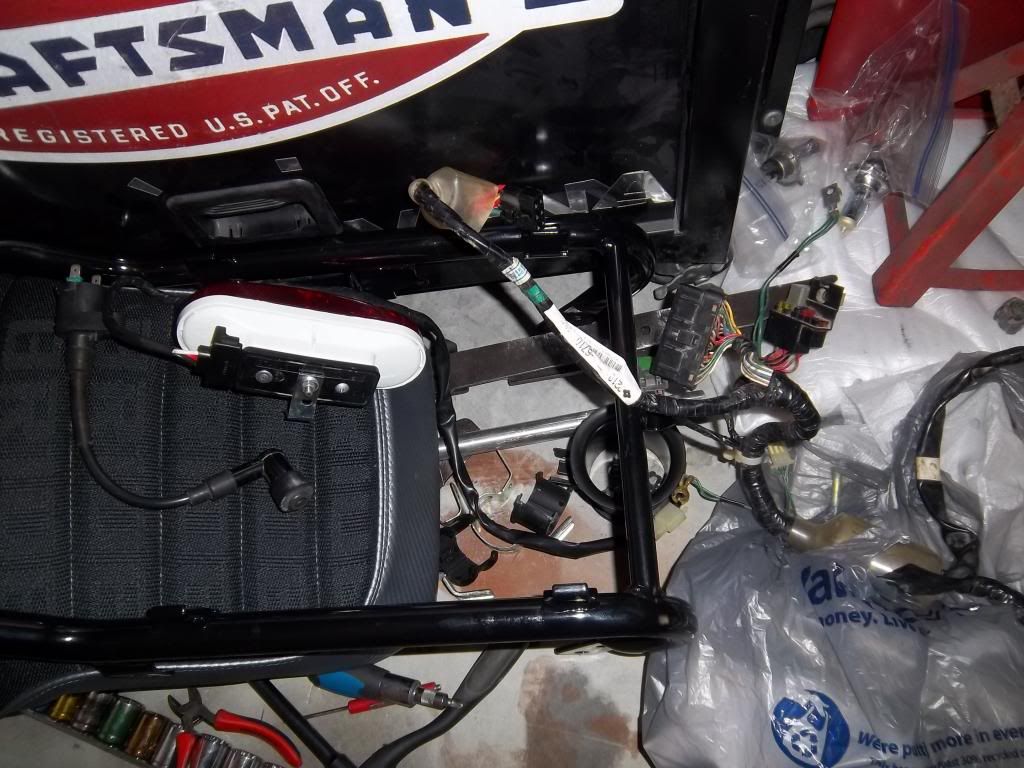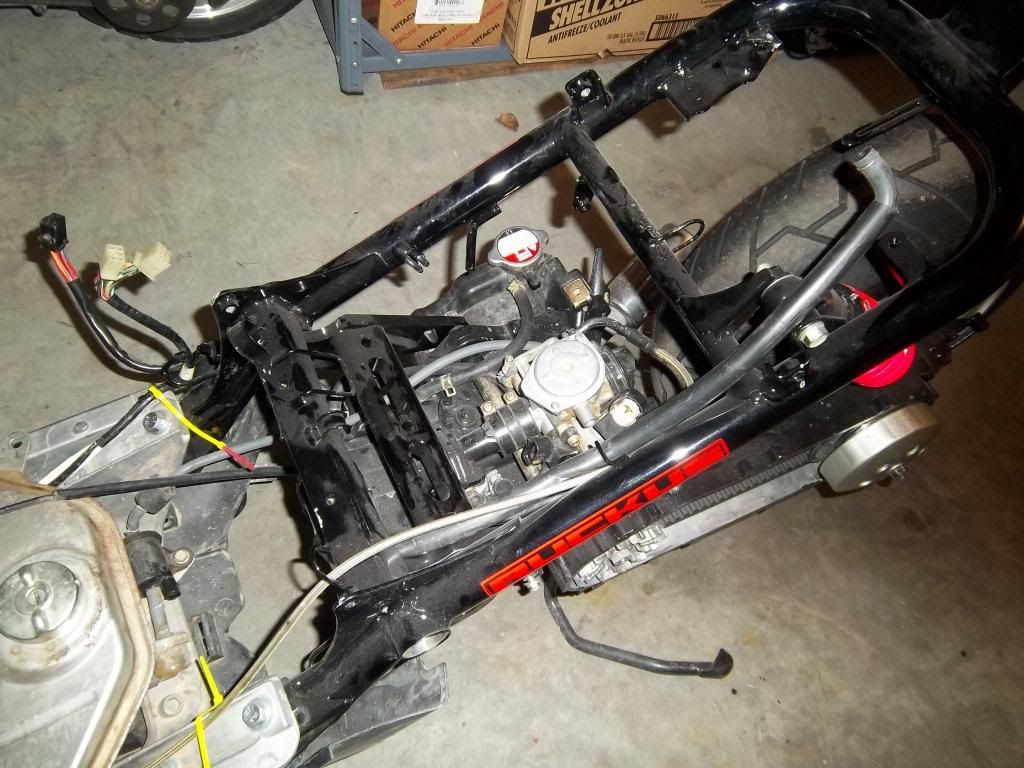 bout ready to seperate the motor from the frame then seperate the frames for some mods and complete cleaning.
oh BTW LOVE that poon rear shock! nice stuff. and that bride seat cover and of course the fatty!
Soooooooo two of my most favorite parts that i will be putting on this build arrived last week........
Thanks to rucking ronk for the sticker and the DOPE ass ice tube!
and prolly my MOST favorite part that i will be puttin on this build is a handmade one-of-a-kind radaitor cover/scoop thingy lol. that was made by a fellow tr member from new zealand! his screen name is Maozer. Thanks a MIL man you did a fantastic job
check out that hand done craftsmanship. every tube is FULLY functional
Plenty of air flow!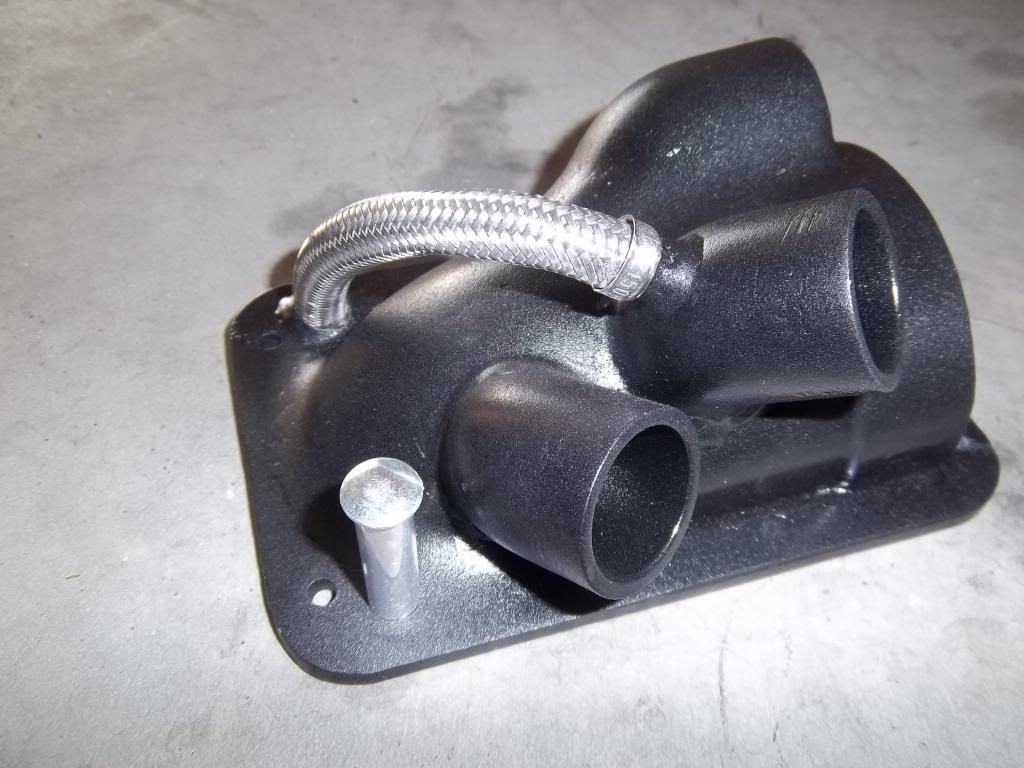 an AMAZING piece. cannot wait to put it on my build.
speaking of rare parts i also go this bad boy: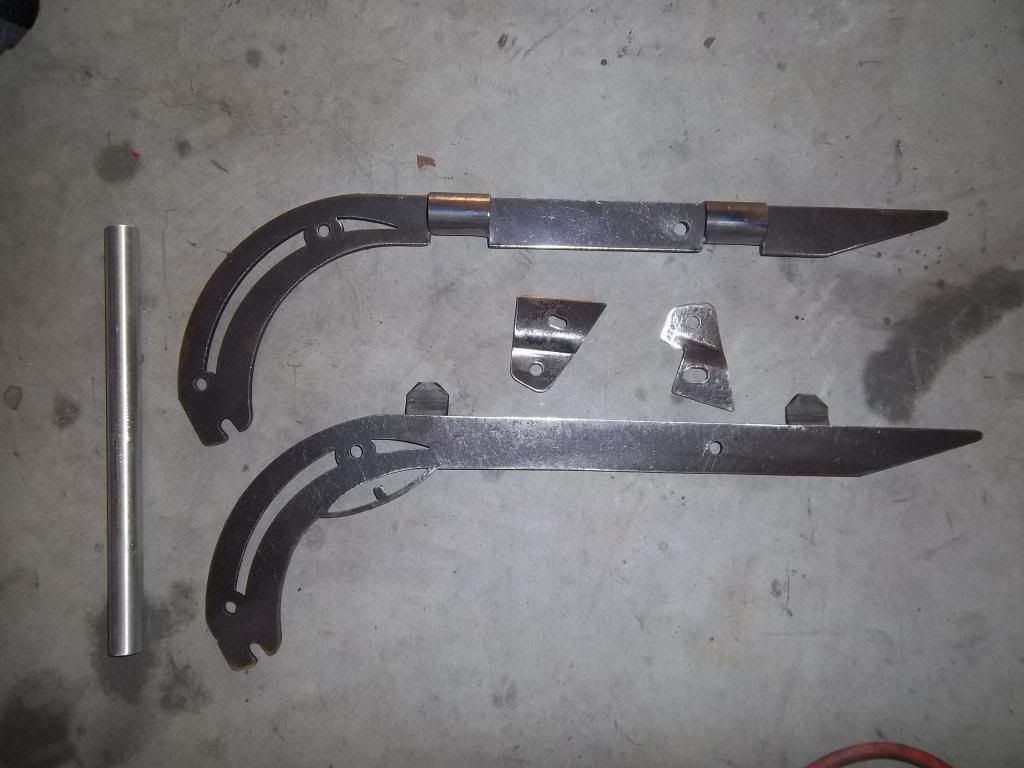 oh yea one of 10 BR dorf style seat frames. not goin on this build tho but will be on future one i have planned so stay tuned!
and as always thanks for looking at and following my builds everyone! cant wait to really GET goin on this one