Hi guys i love the dio but of course since i live in kentucky lol it is very, VERY hard to get a JDM dio. So......with the help of some very good tr members and ruckusguy50 i found out the 94-01 elite is very close to the jdm dio.
so i searched craigslist and found a 1994 Honda Elite SA50 SR 2t about 3 1/2 hours from me.
so i got up at 6 this morning and headed out and now i have returned home with this AMAZING beauty of an elite: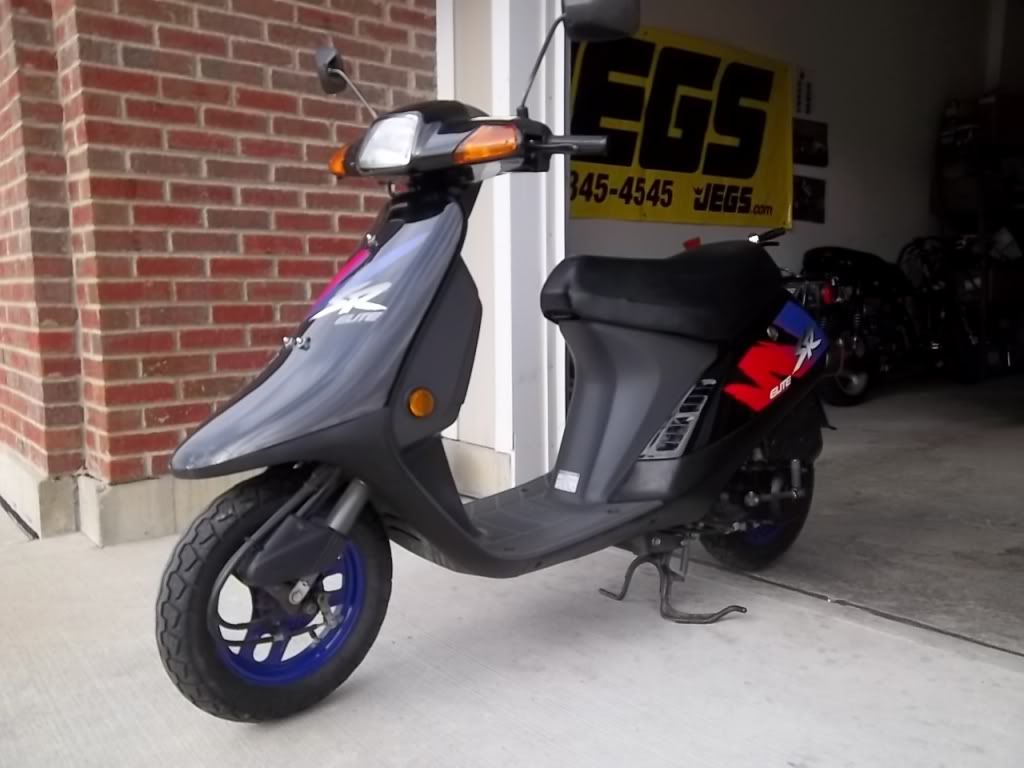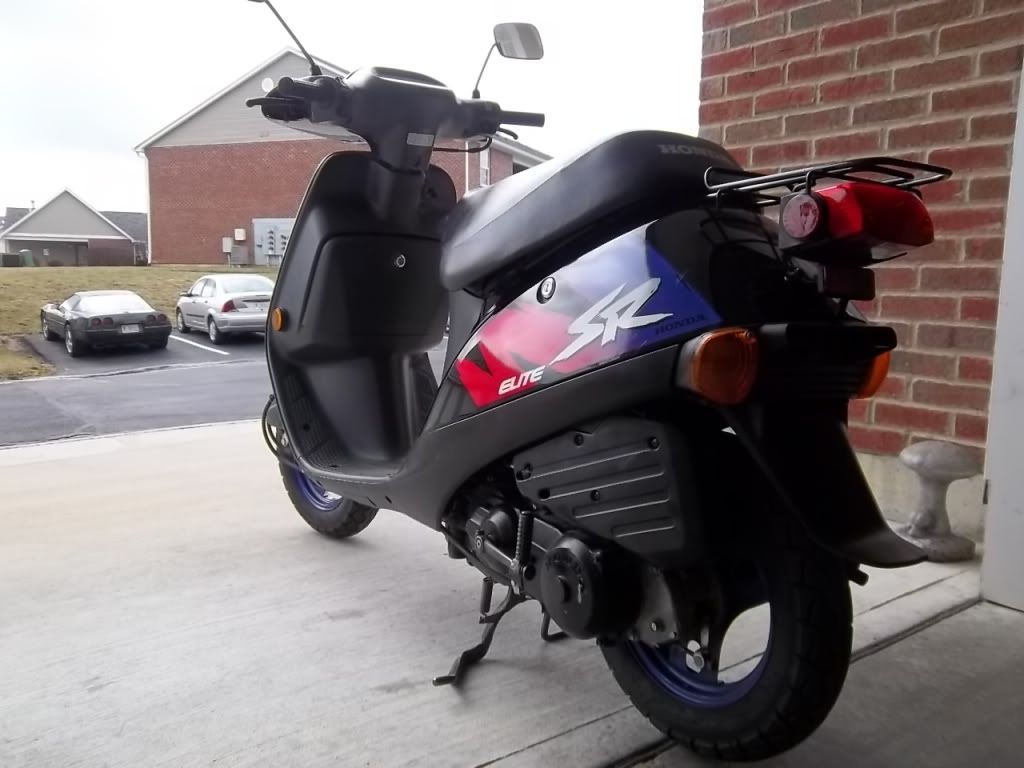 very,very clean! a couple scratchesbut nothing big at all and a few blemishes here and there but overall very clean and in good shape for a 18 year old bike.
It has only had one owner and it was a very old man. this thing only has 2500 miles on it!!!! it runs amazingly good! has been garage kept its entire life! does wheelies no problem bone stock
he gave me all the original paperwork from when he bought and even these almost perfect beautys:
This thing is like a classic to me. iplan to leave the plastics in orginal shape just wax the shit outta em and keep em clean lol. but no cutting these babies but i still have lots of mods planned.
and they started as soon as i got outta the back of the truck
first off was this dam ugly basket rack. took it off immediatly looks so much better!
cut it becasue the lower half is what mounts the taillight assembly to the bottom.
so while i had it off i took the tailight assembly completly apart and cleaned everything and put in a new lense gasket, mounting hardware and new brake bulb.
then i took apart the turn signals and cleaned em, re gasketed em, newbulbs, and new mounting hardware.
all taken apart
here is the complete tailight assemly unbolted. HOLY RELFLECTORS BATMAN lol. this thing had 3 on the brake light housing alone lol
they had to go
MUCH better i think.
so onto my next big pet peeve
those HIDEOUS mirriors lol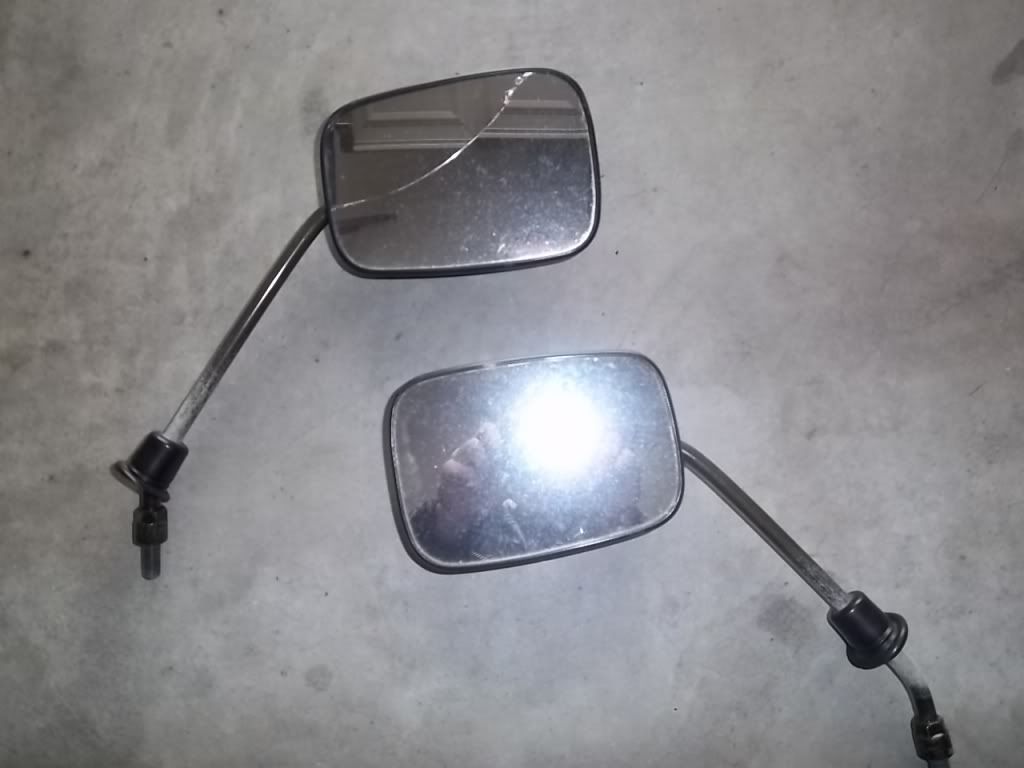 off...............
much cleaner dash setup. plugged the mirrior mounting holes with stainless allens and washers
LOVE this thing already!
the next UGLY thing to go is that dam rear mud guard you can see in the above pics........
hacked off..............
much better.............BUT man she has a DIRTY ass lol off to the carwash tommarow hopefully and going to really get her cleaned up so hopefully updated CLEAN pics tommarow lol.
NEXT.............
these little plastic guards up front that hide the front shock/cable setup.
i liked it better with em off....looks more raw i think......... so OFF they go lol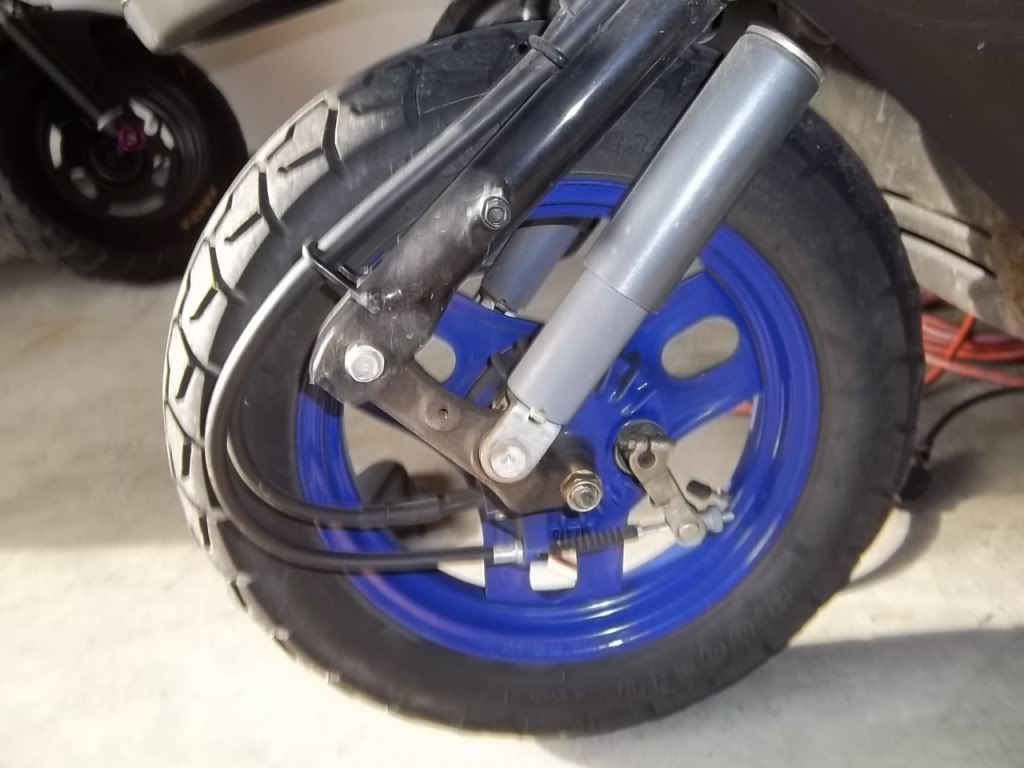 and again will be fully cleaned soon!
Thanks for viewing my build and I officially LOVE me some 2T!!!!!!!!!!!
lots more to come on this beast 50mph goal!!!!