So I've been here a little while, thought i'd share my Ruckus so far.
Here it is the day I bought it back in July 2011. My daughter jumped right on it.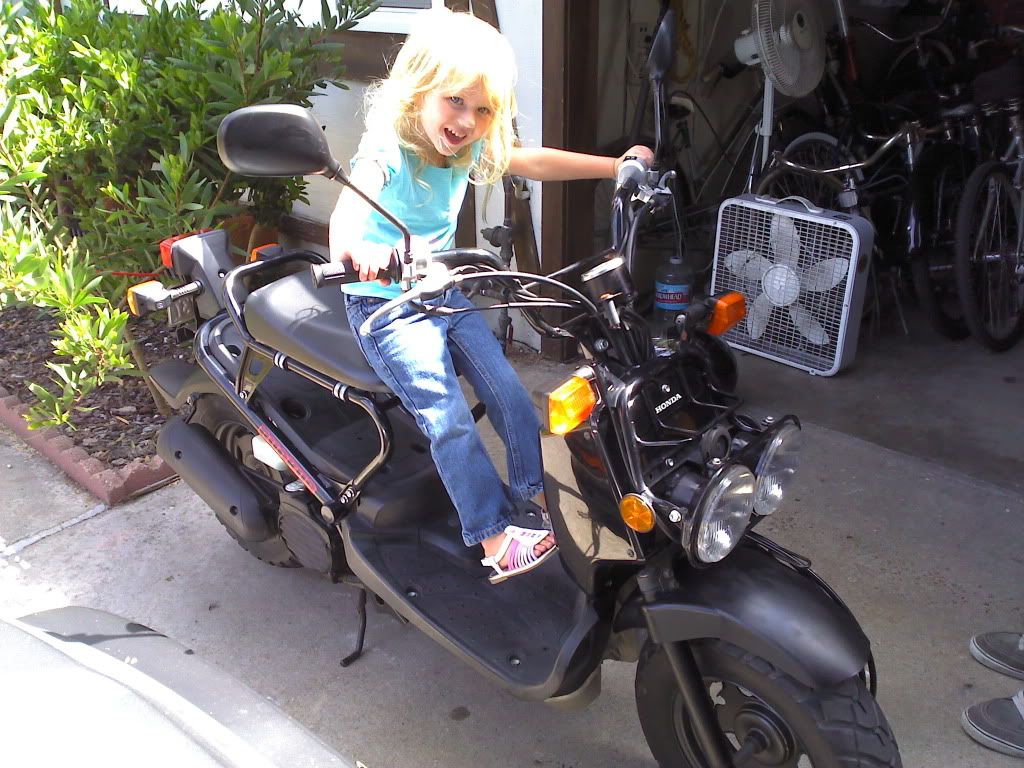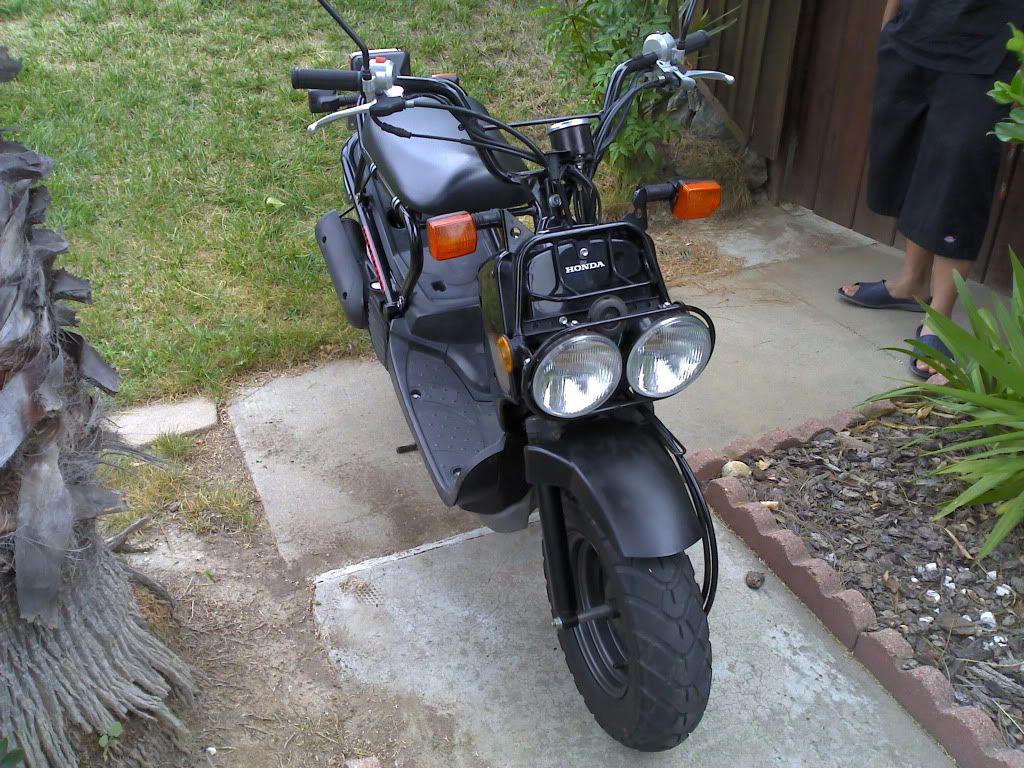 One of the first things I did was move the blinkers down. Had to bend the bracket out to GET em straight. New stock tires on the way.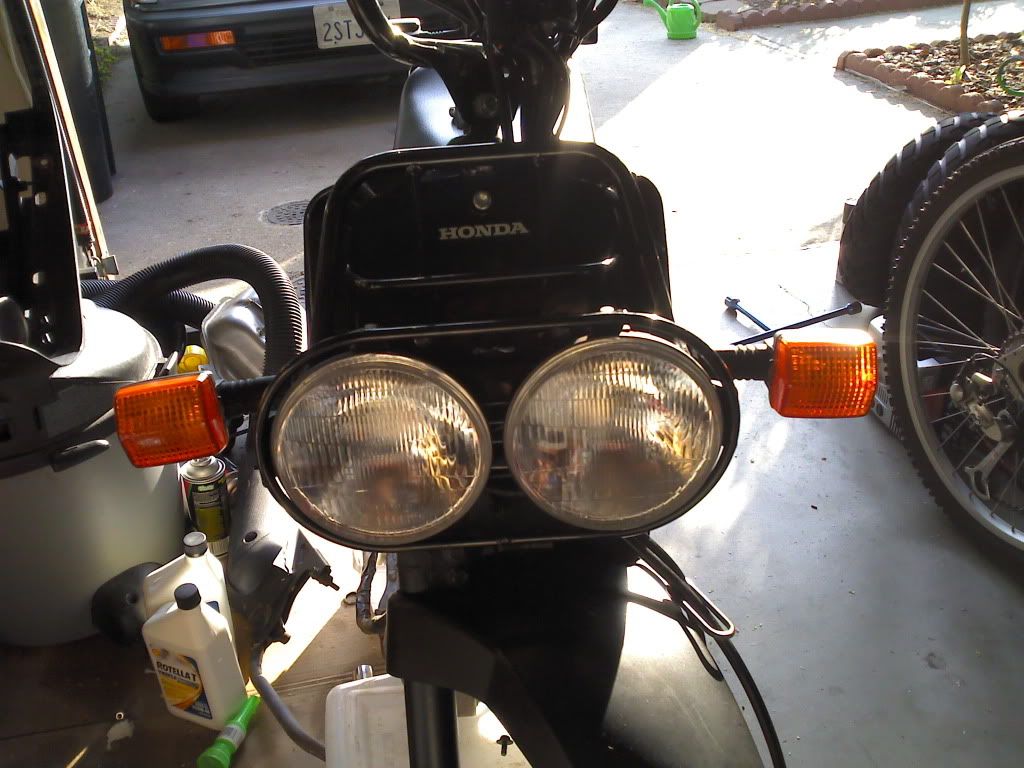 Took the plastics off and got an ATR gas tank cover and sprayed it with bed liner for grip. Battlescooter intake kit installed with snorkel along with DR.D exhaust. Password JDM Lower seat frame. Dynatec 9500 CDI.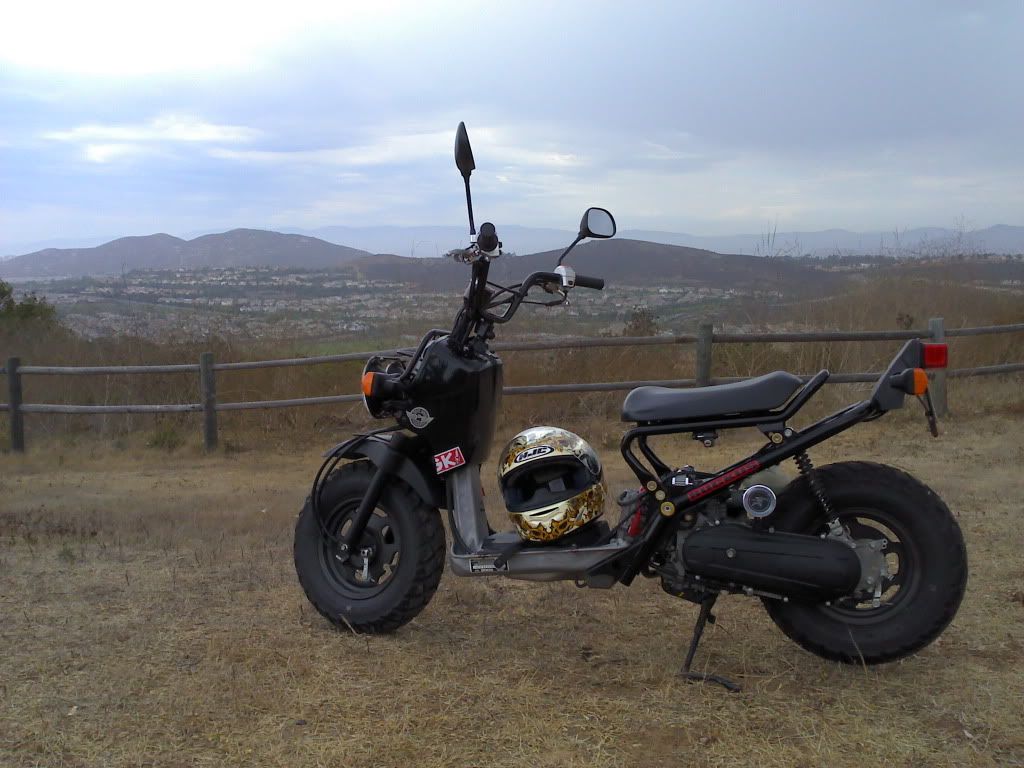 Cult BMX front load stem in anodized rasta, Coalation Joe Riley Bars, Cult Vans grips (best grips ever). THe grips are longer than stock, so I got another throttle tube to cut the end off to extend the throttle tube. Wrapped the left side of the bars in electrical tape to even out the grips due to the tube. Moved the speedometer to the battery box. New Motorec full coil over, sooo much better than stock.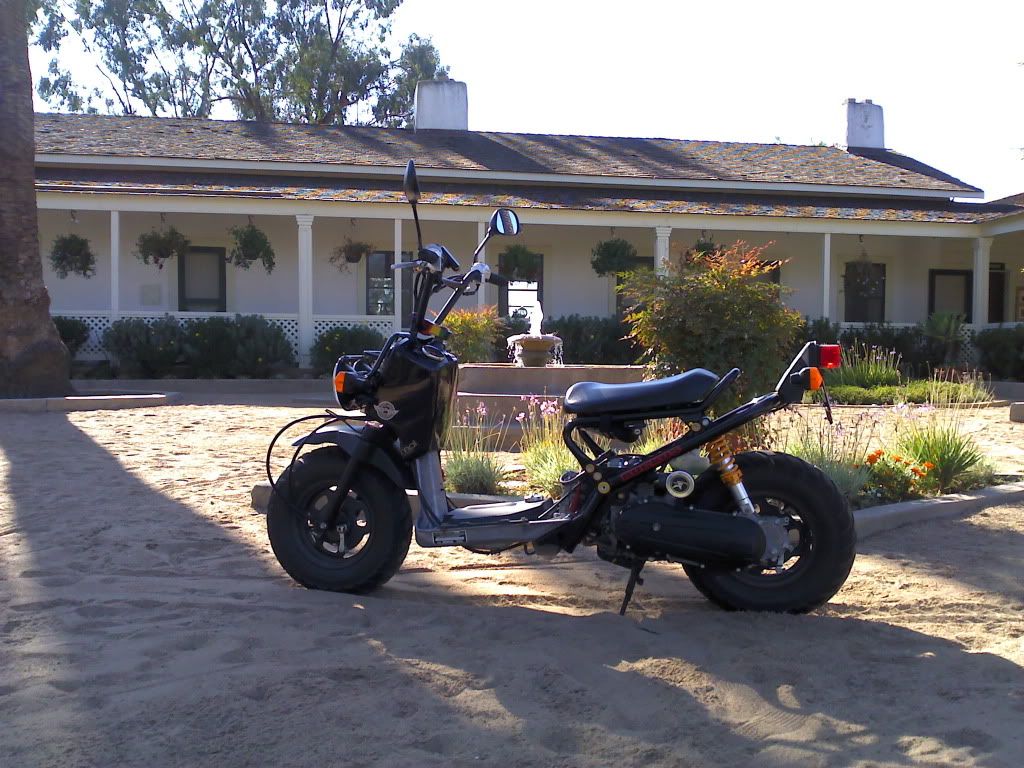 Did Superfaded 2011, I had so much fun meeting everyone. Put down 120 miles that day!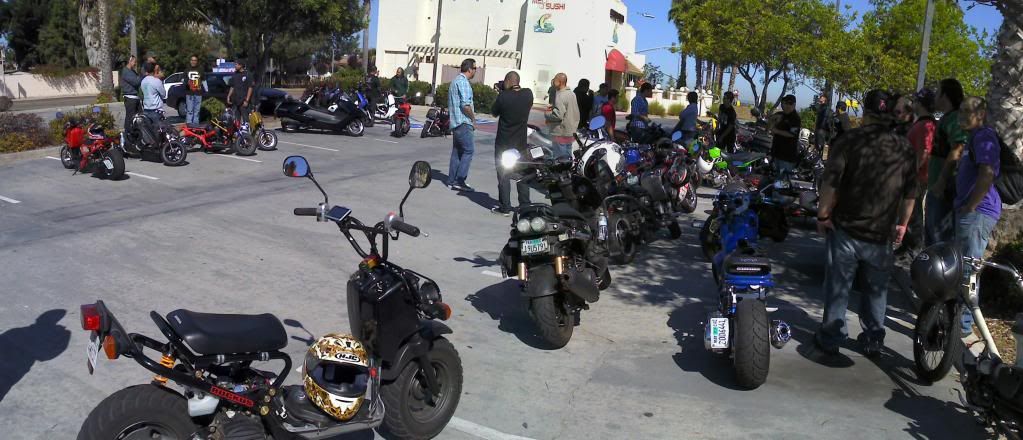 Th next day my motor wouldnt start. I guess I killed it. Picked up another for $50, threw it in a day and I was back in business.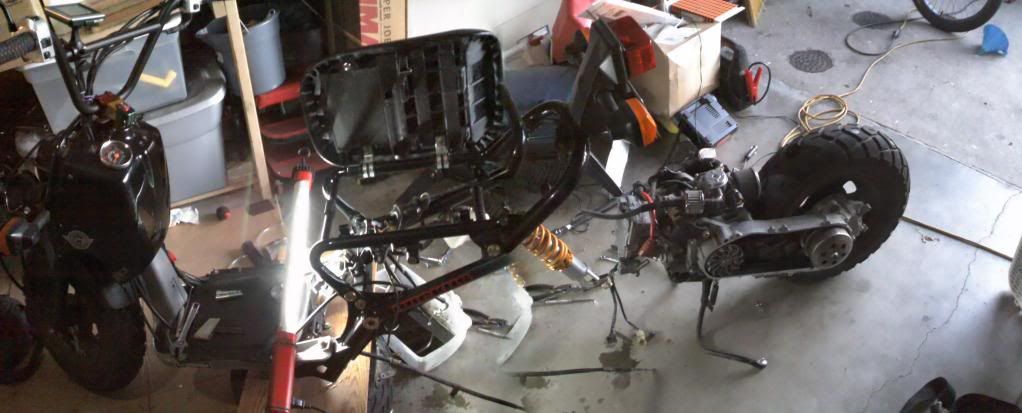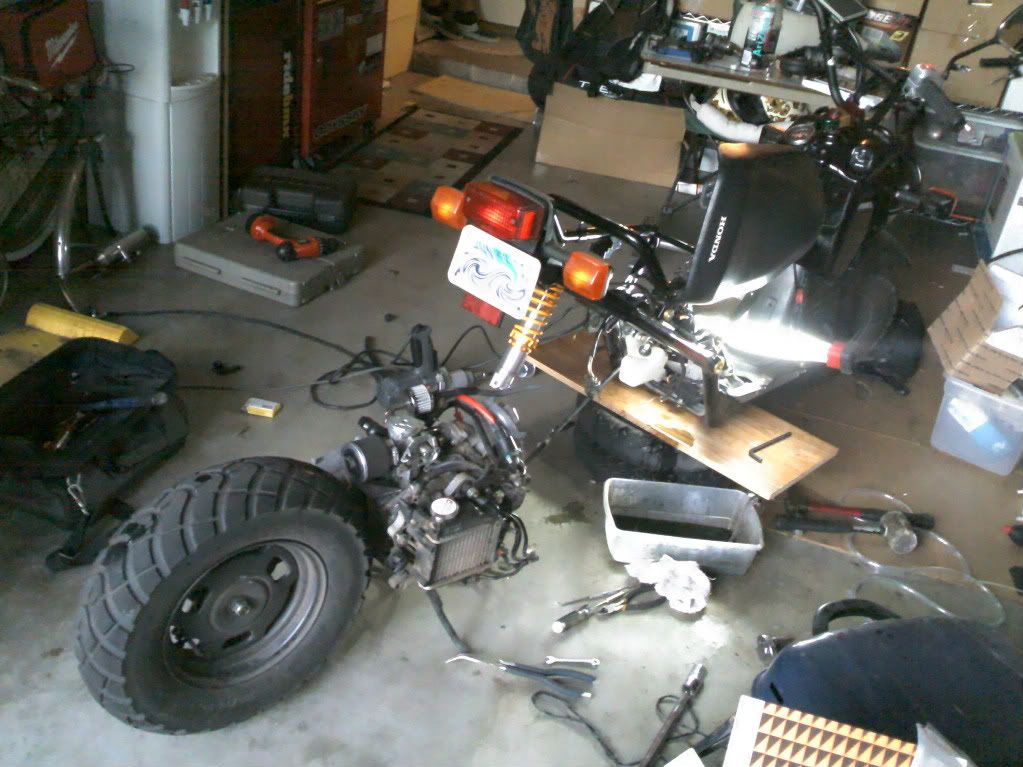 Dr Puller sliders. Got a few sets. Polini Variator, Kitaco belt , shaved face.JC lightened fly wheel. 2008 ECU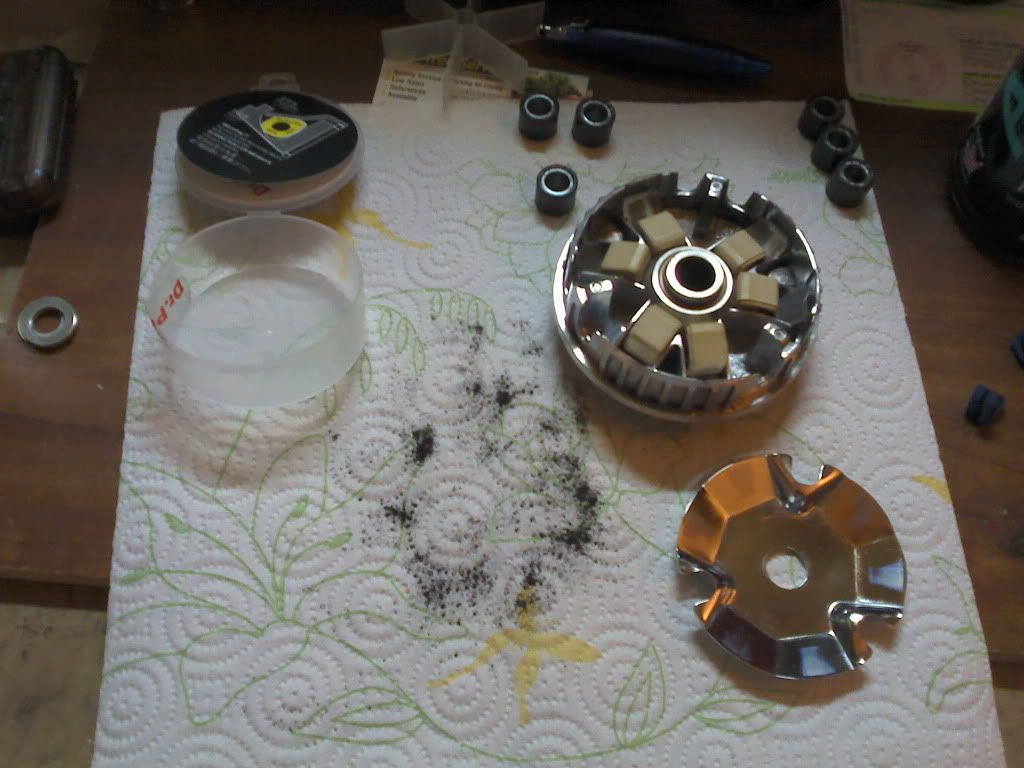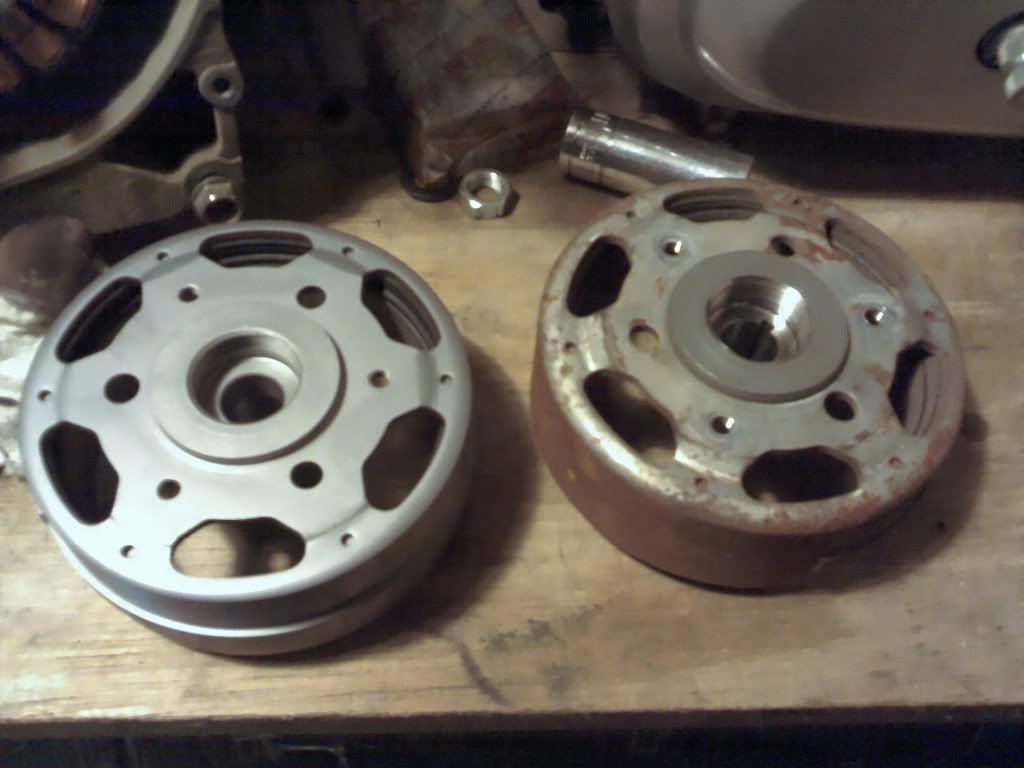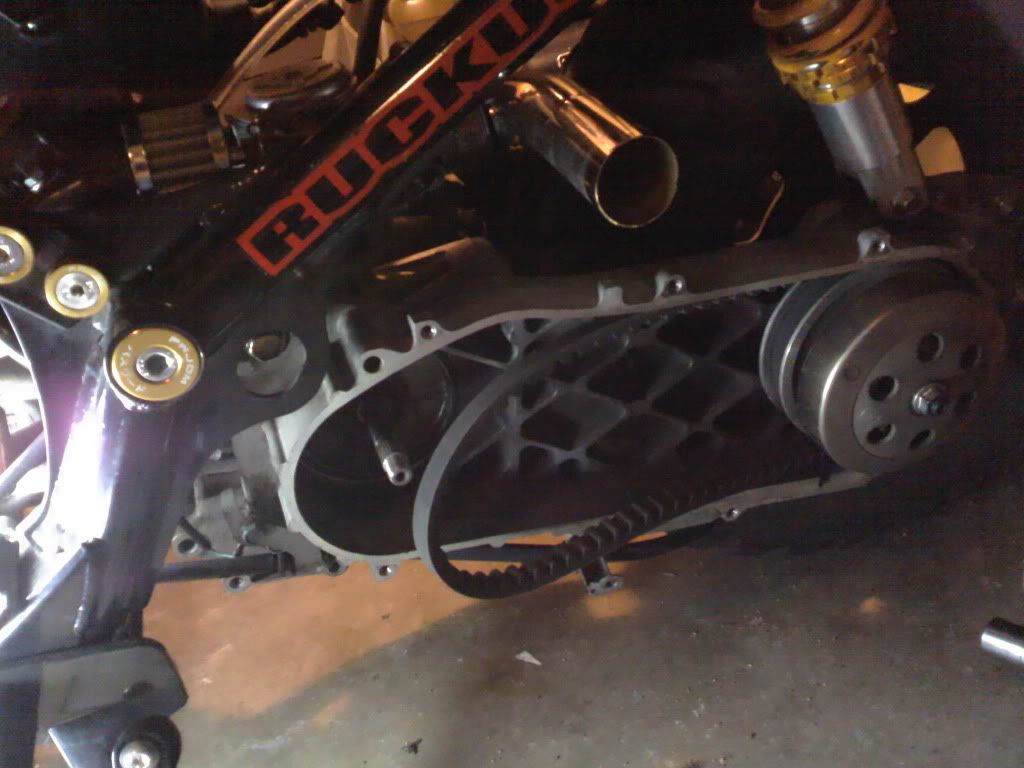 Front and rear fender removal. Bowls Posh CDI, PWJDM kick stand and pegs. Cigarette lighter outlet, and HYS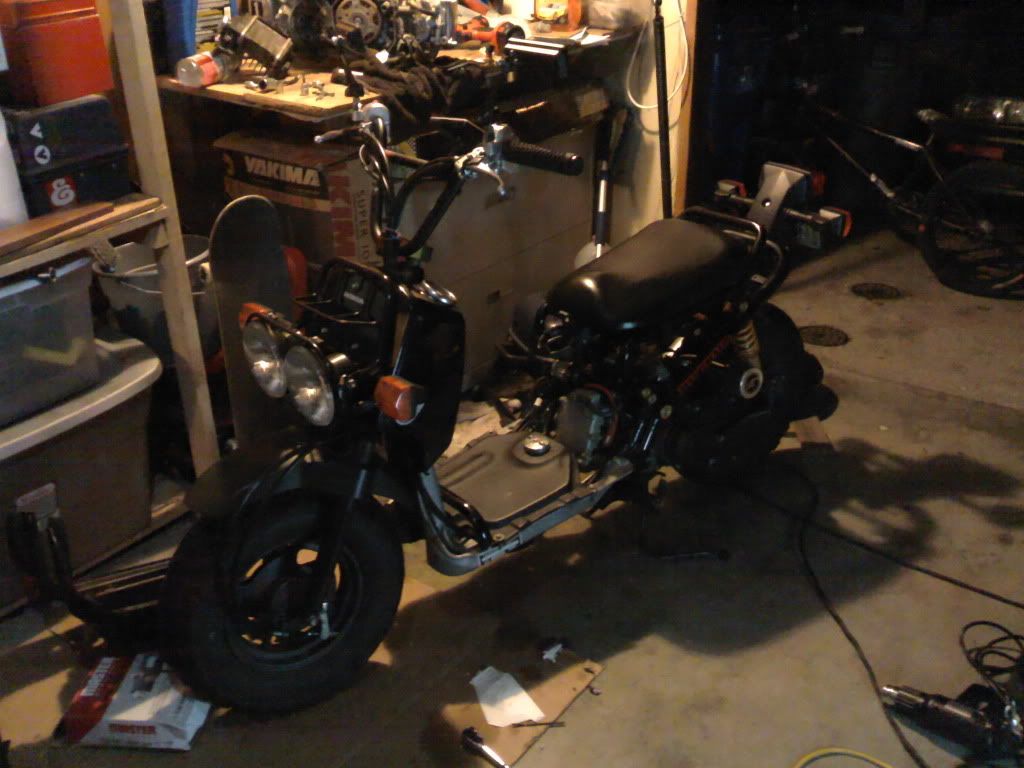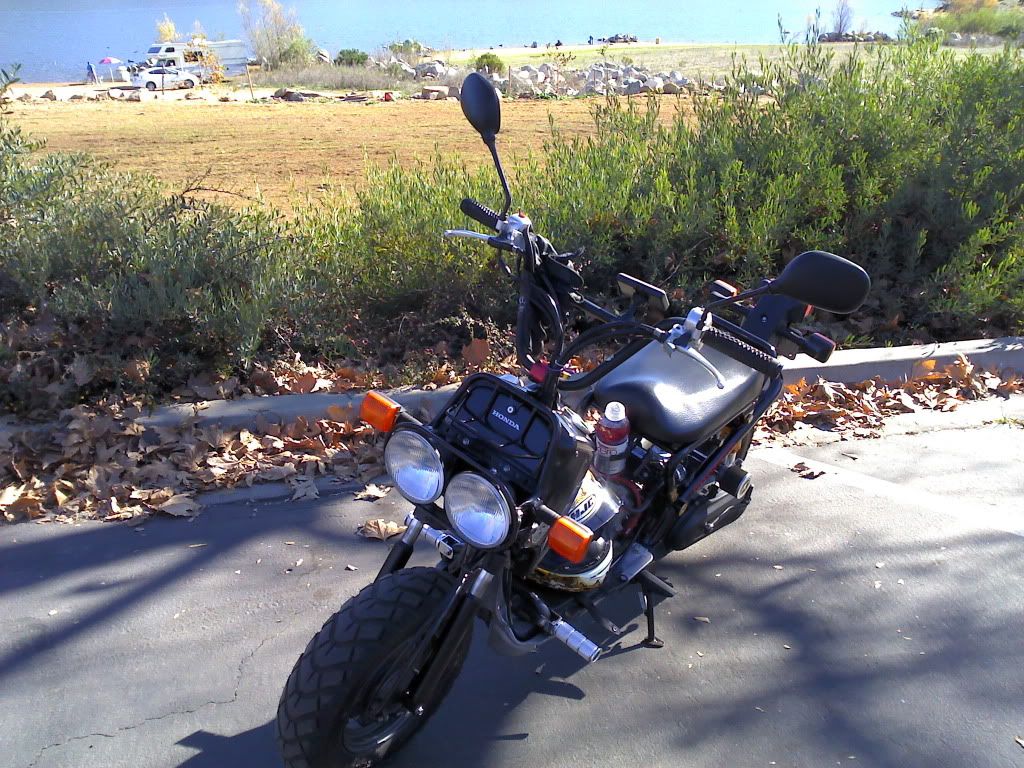 MPAB brace and NCY pegs. Had to make something to keep the pegs from sagging, so I used some carbon fiber and heated it to bend it slightly.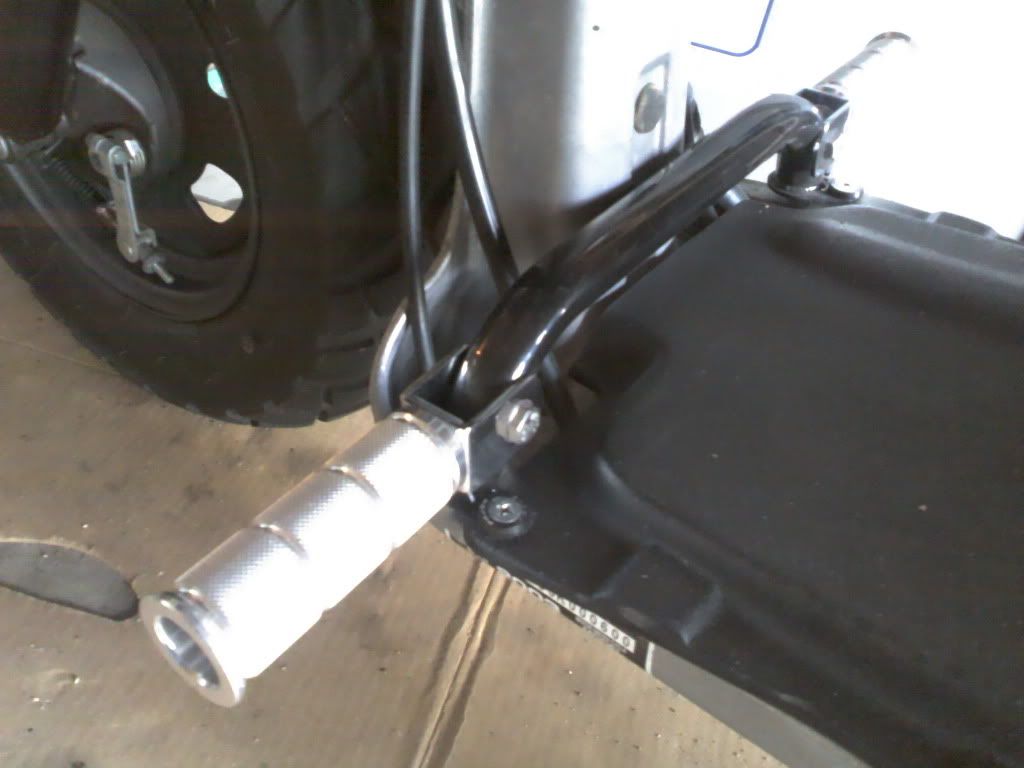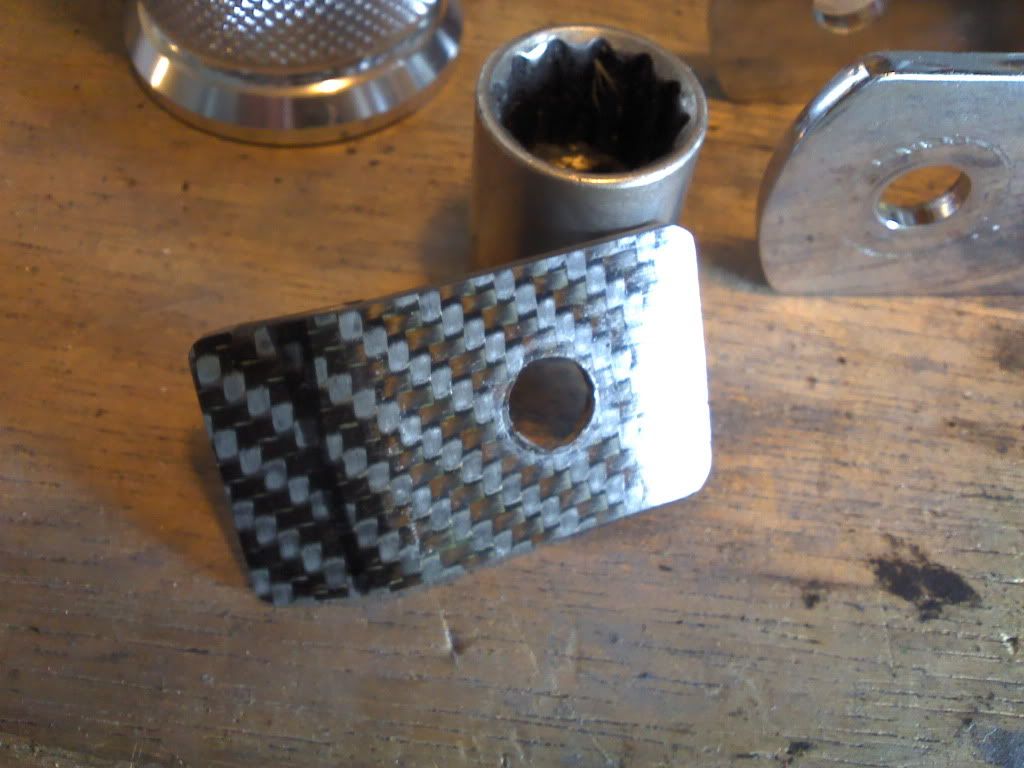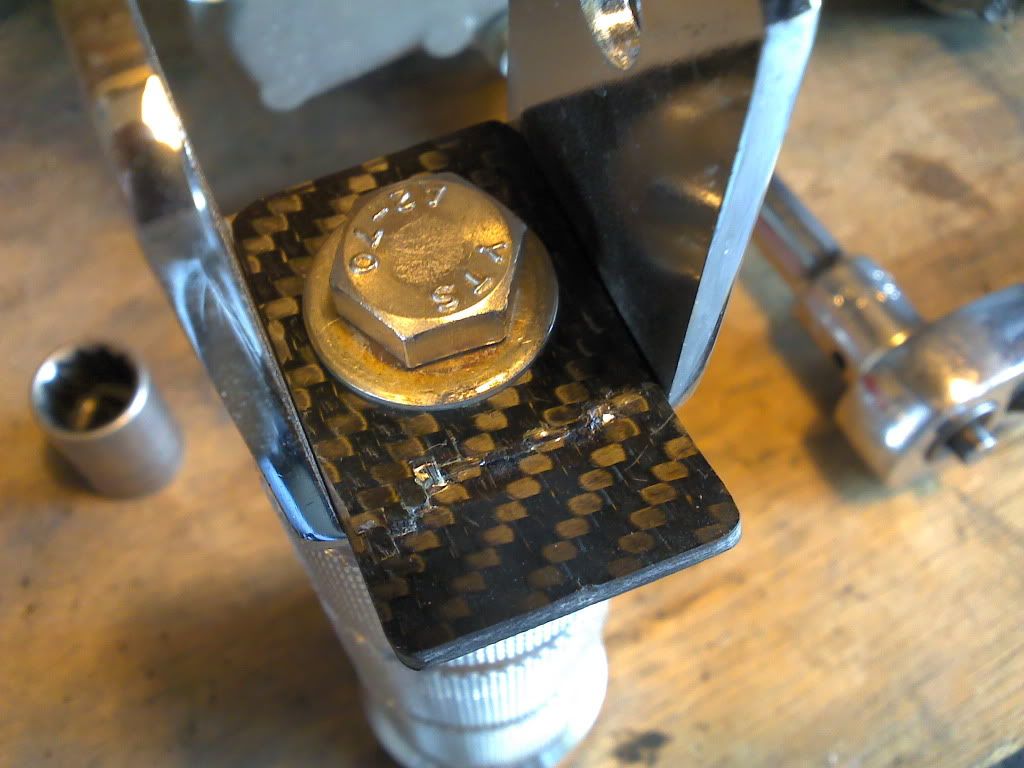 1/31/2012 Update: New parts!
Got a Dorby variator for a deal so I switched out the Polini.
I kept the mix of 5g and 5.5g sliders, and my first test run (slight downhill) was awesome.
but then I found out it eats sliders after a few miles.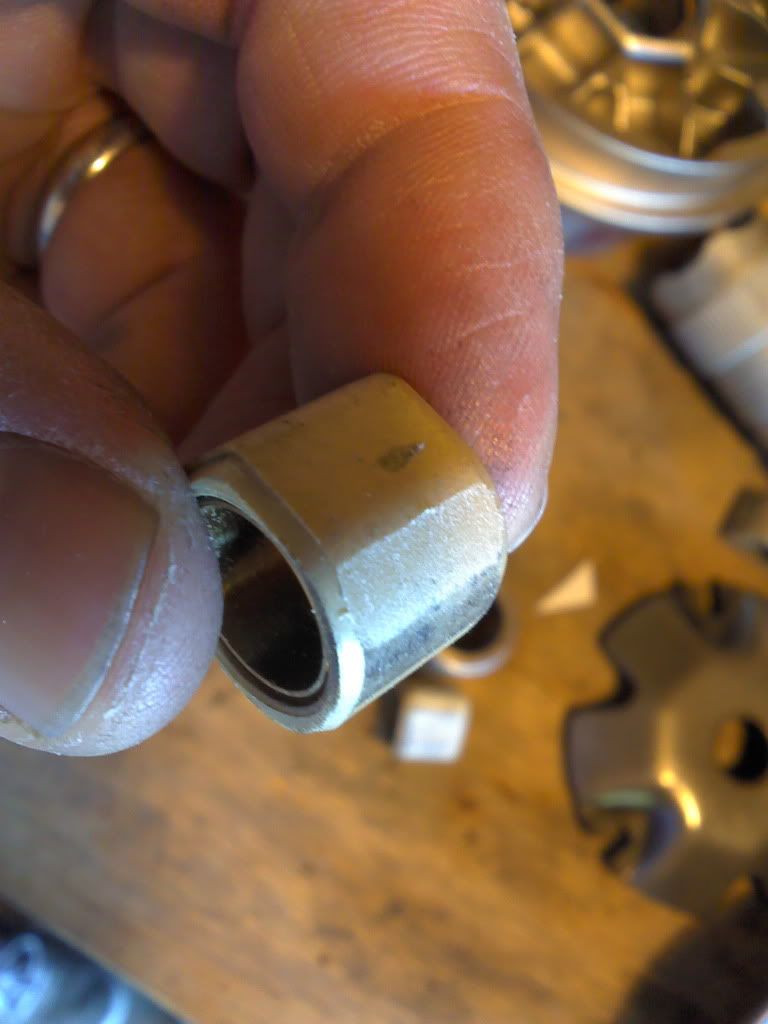 So I decided to polish the ramps, took some time, but came out pretty good. I'm still messing with the roller/ slider combo, currently running 4.75g rollers with shaved drive face. Still can't get to 54mph again though.
I hope I didn't mess it up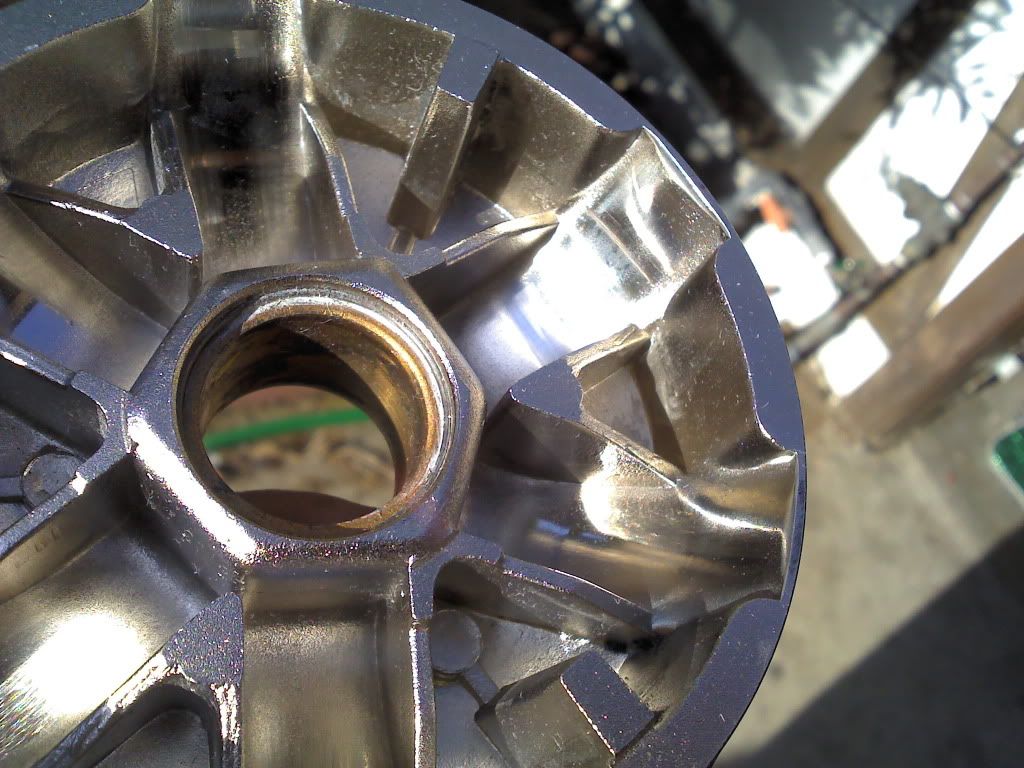 More parts came in
PC20 carb kit and Posh coil, installing this weekend. Also got blue clutch springs in the mail.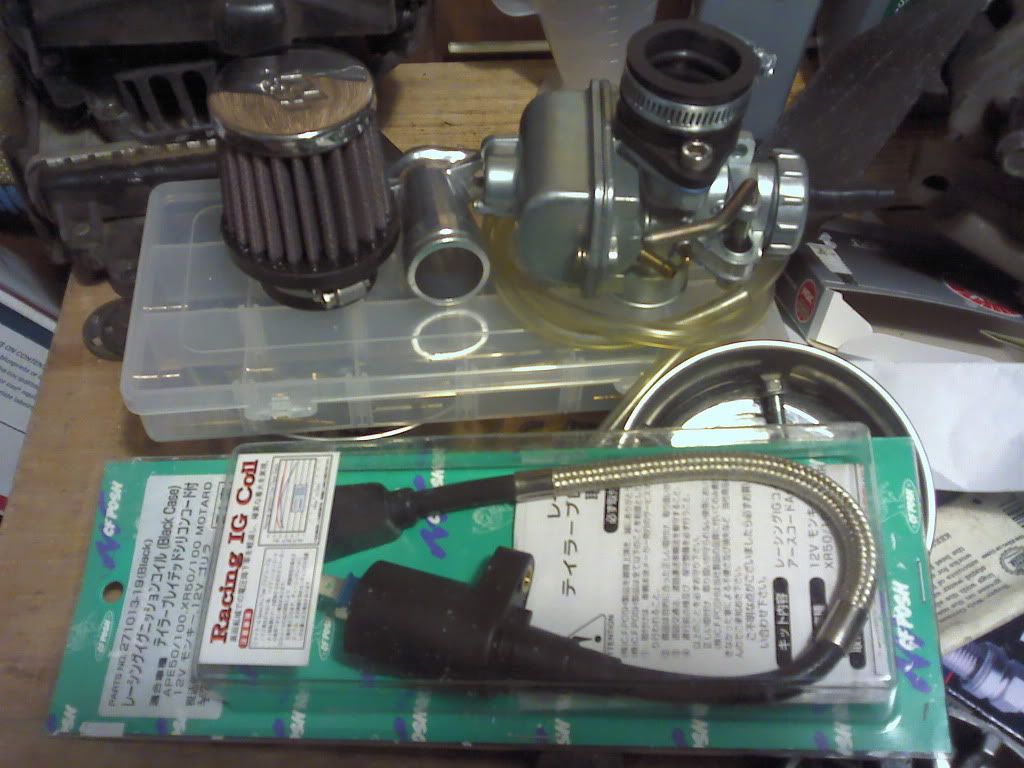 That's it for now.
Future plans:
PWJDM coolant tank
tail light,
PC20 carb kit 120 rear tire
Met gearing
update 2/7/12
PC20 carb, blue clutch springs, Posh Coil installed!
Now it's time to tune! After the rain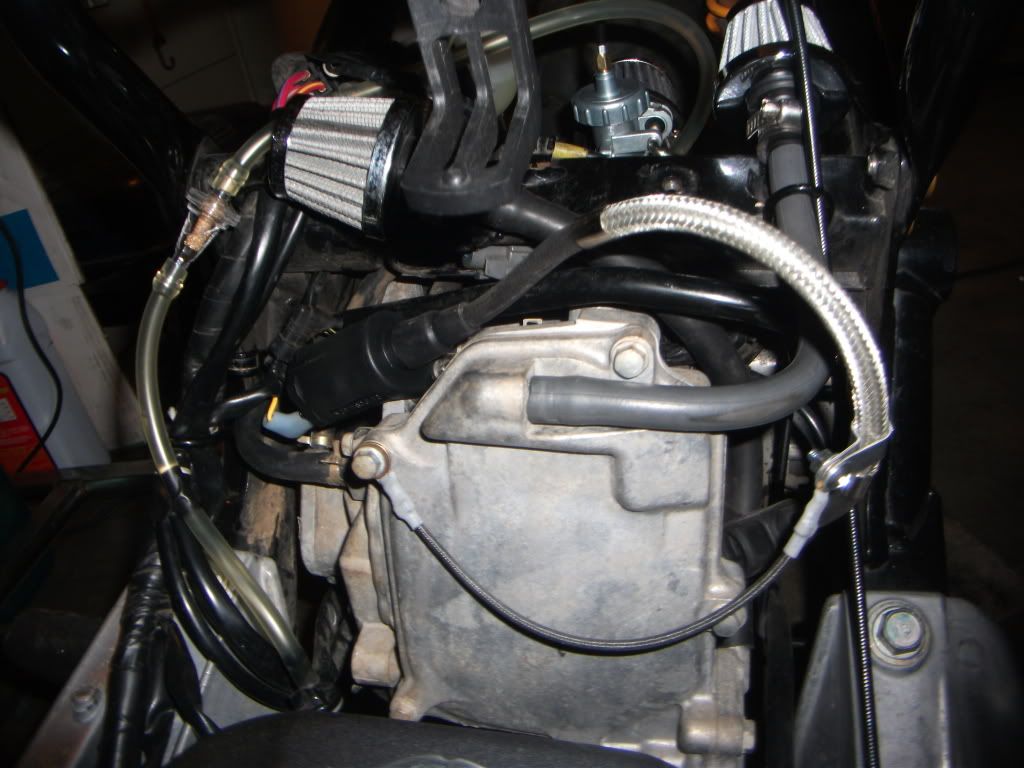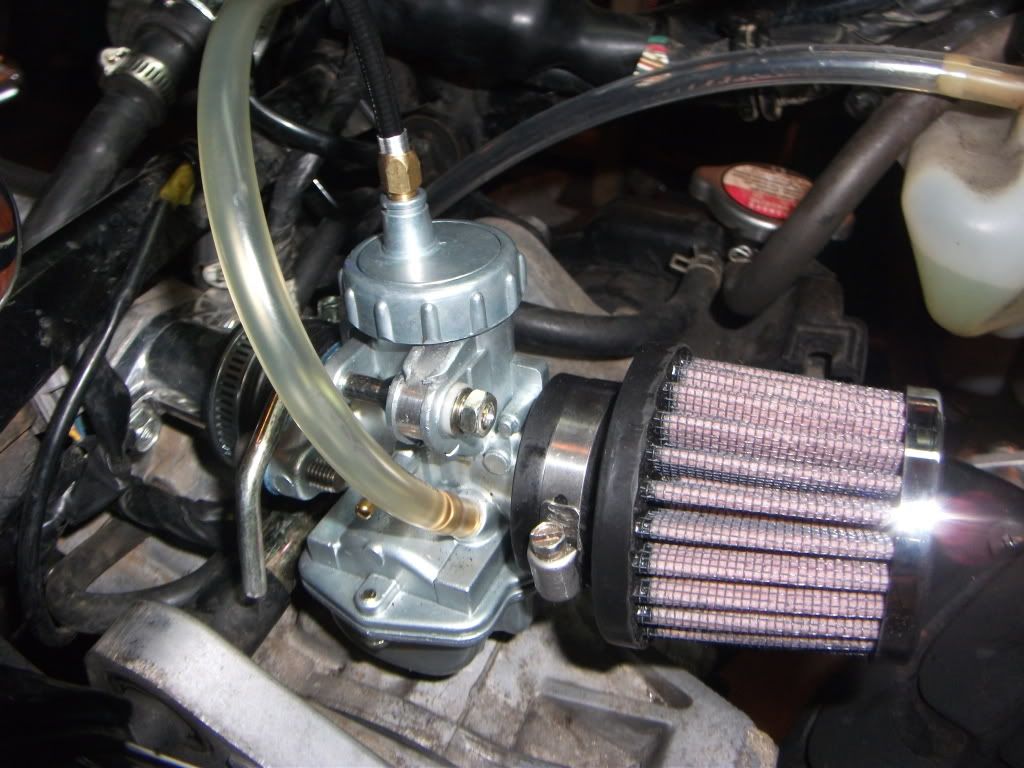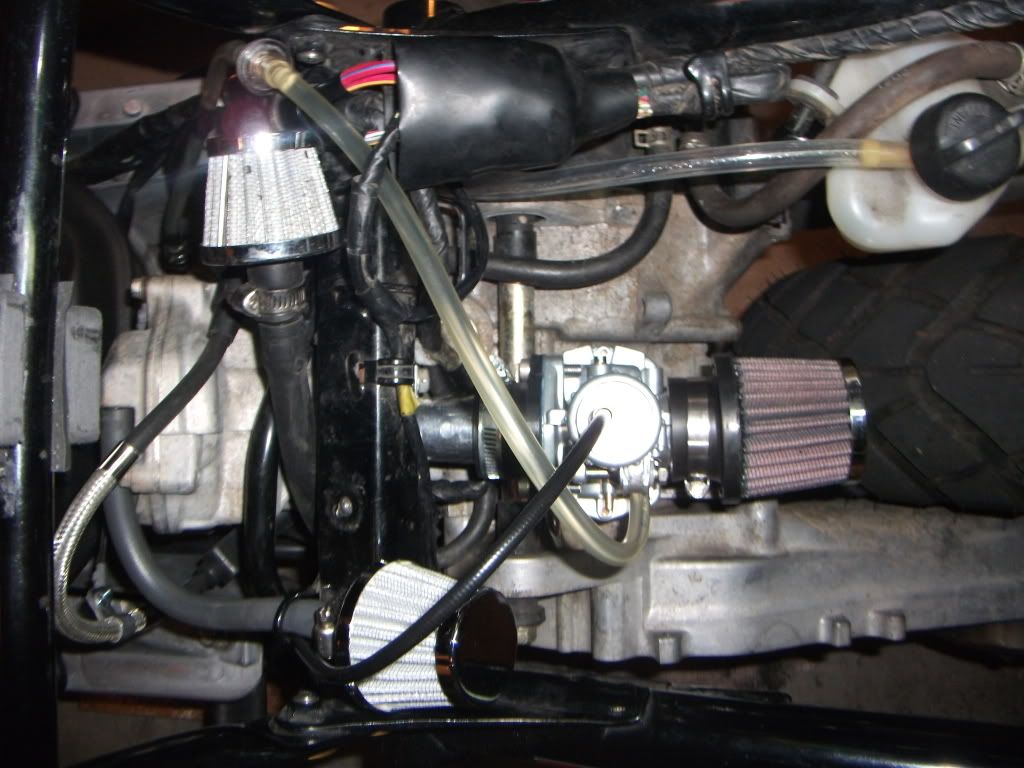 Up next, integrated LED taillight, LED blinkers, and license plate relocation....
Stay tuned...