okay so had some time today to work on the bike a bit more! nasty weather in my area................
oh well.............
so sticking with the cafe look im going to be getting a single round motorcycle headlight to out on and i had gotten a nice brown leather toll bag awhile back so got that mounted up!
I like it
cant wait to order the headlight in a couple weeks.
Then i had a lower spot on the downtube that i was going to mount the tool bag to but it was just a bit to big so.........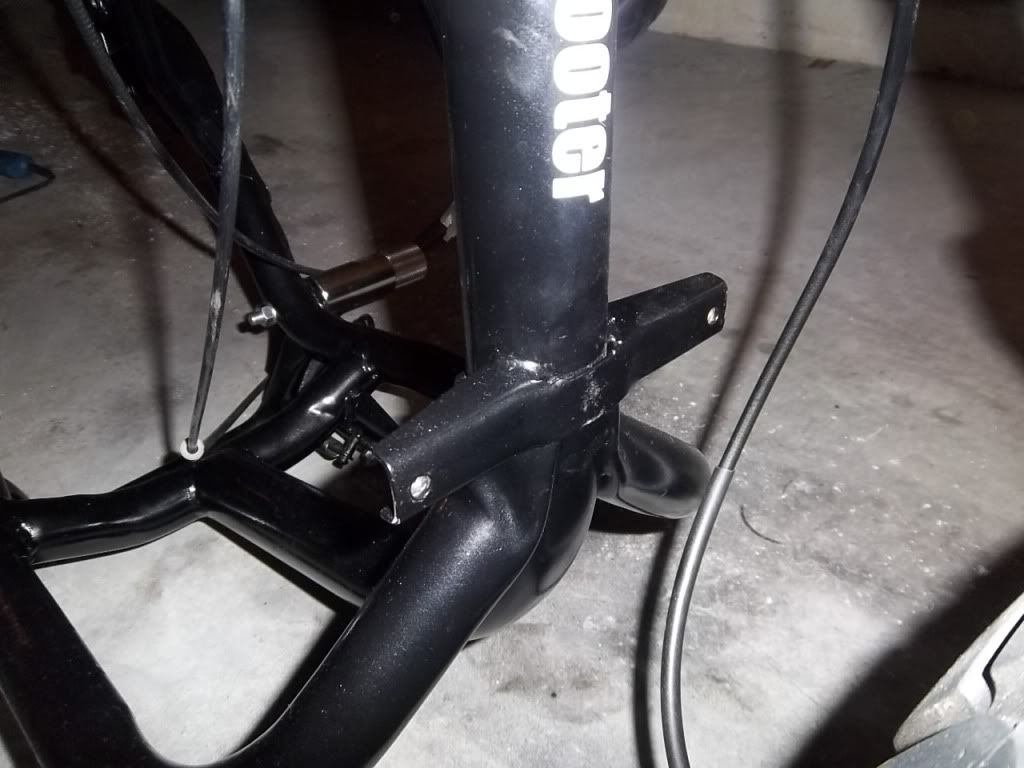 i took this piece of aluminum and drilled it and trimmed it to fit the above location.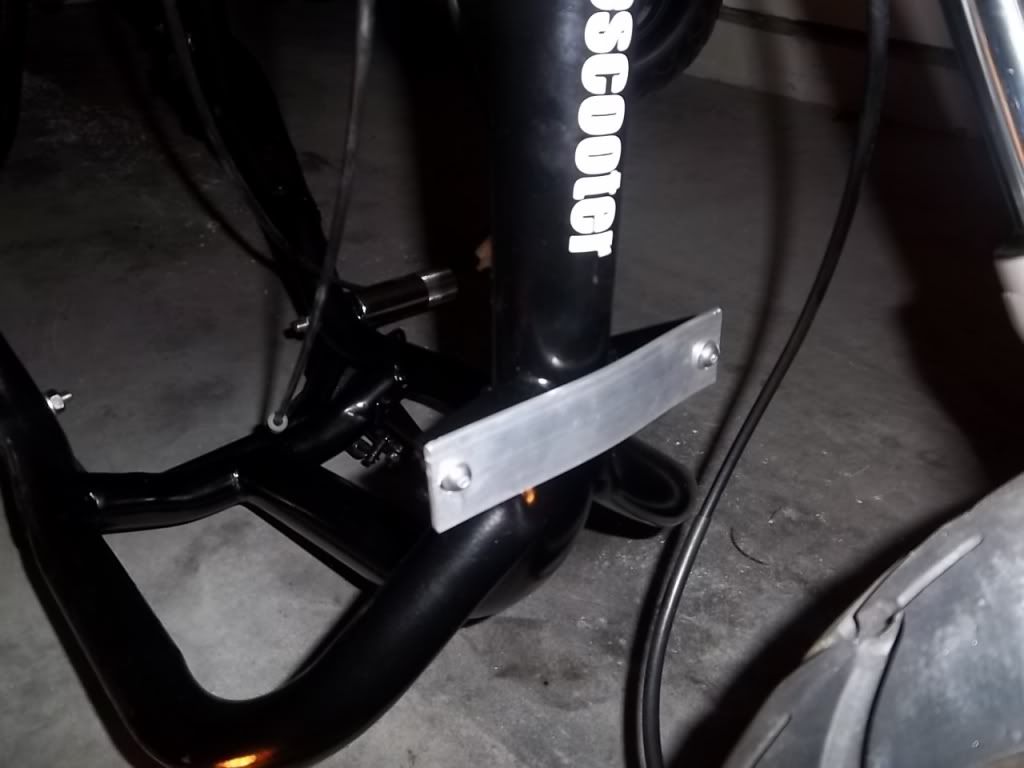 now it looks better and i can use this as a future mounting location for things......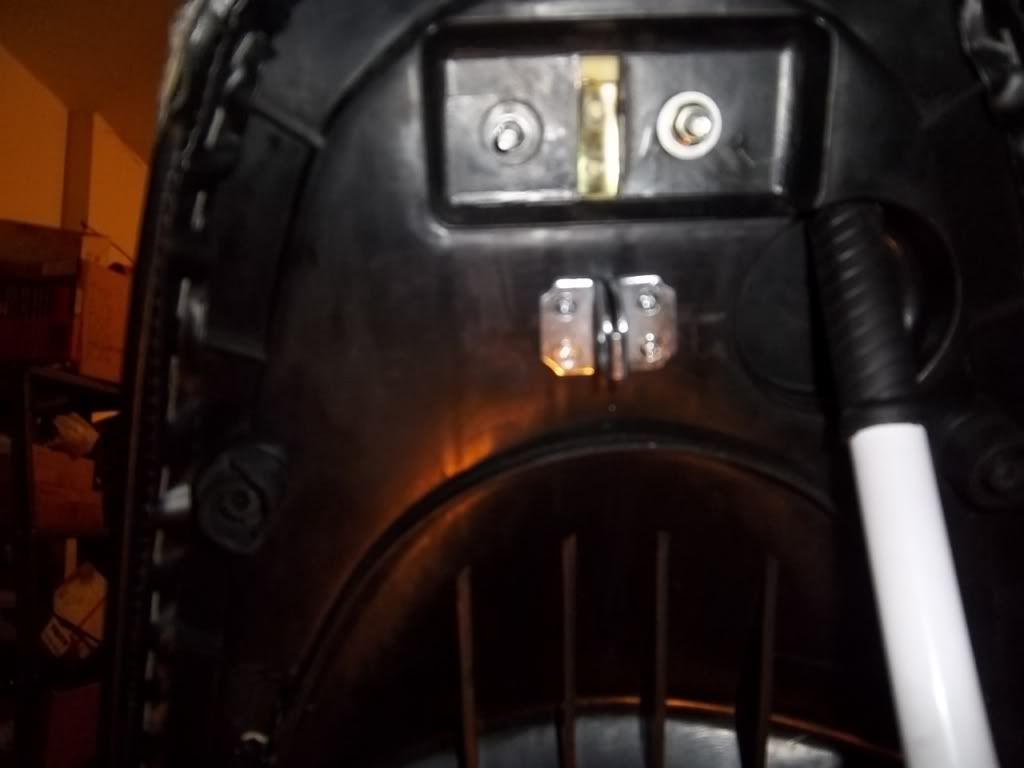 so after removing all the stock scoot seat lock parts i had to come up with something to secure the seat down. so i went to walmart hardware section
and bout a lock flange. drilled it into seat and now it works perfect!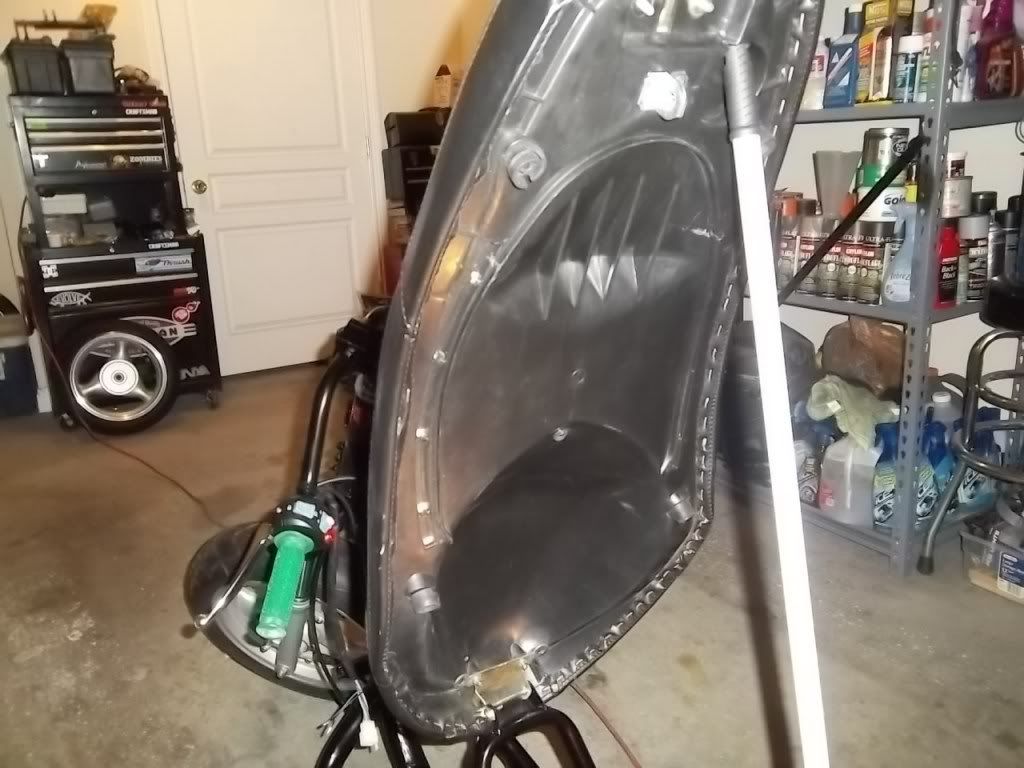 so under the seat is DONE!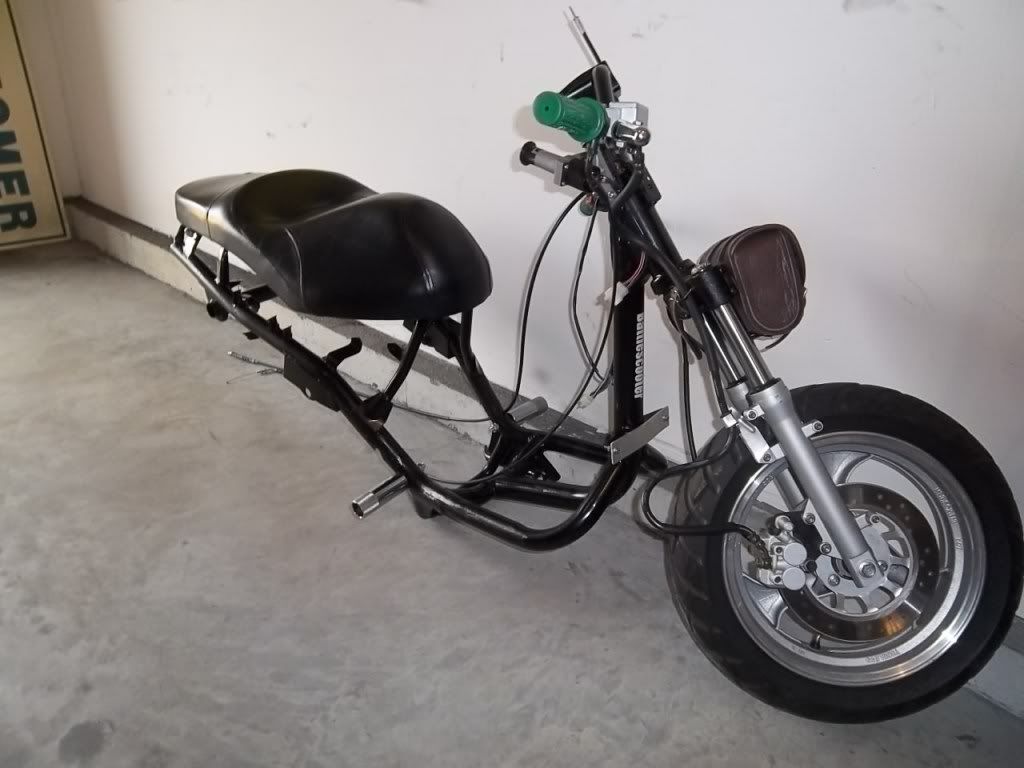 how she sits as of now!
took sometime to clean up my brand new motor and remove the ugly stock plastic shrouds. blocks so much AIR flow to the AIR cooled motor with COOLING fins on the cylinder assembly.
now it will run so much cooler and i think it looks SUPER TITS!
So thursday i am ordering my brake shoe kit for the rear so i can mount my wheel and then mount the motor!!! cant wait
please stay tuned!