Okay as i said here is a little update. All tolled about 5 hours worth of work. the whole front part of the frame has been de-tabbed and every unessacry part removed and then it was painted gloss black. Will be moving on to detabbing the rear section after i get some more parts that im waiting on.
The tool of the trade and the victim
Frontend mounted and fenders removed all bolts changed to stainless allen heads. headlights mounted up, and igntion switch mounted up, agian all with stainless allen head bolts.
Started cuttin the little center piece off and as you can see i have the tab on the left side cut off already, the one on the right is next!
There we go all ground off and smoothed.
took some time to make a little swithc bracket. this switch will turn on my taillight and headlights.
all smoothed up
The bars i will be using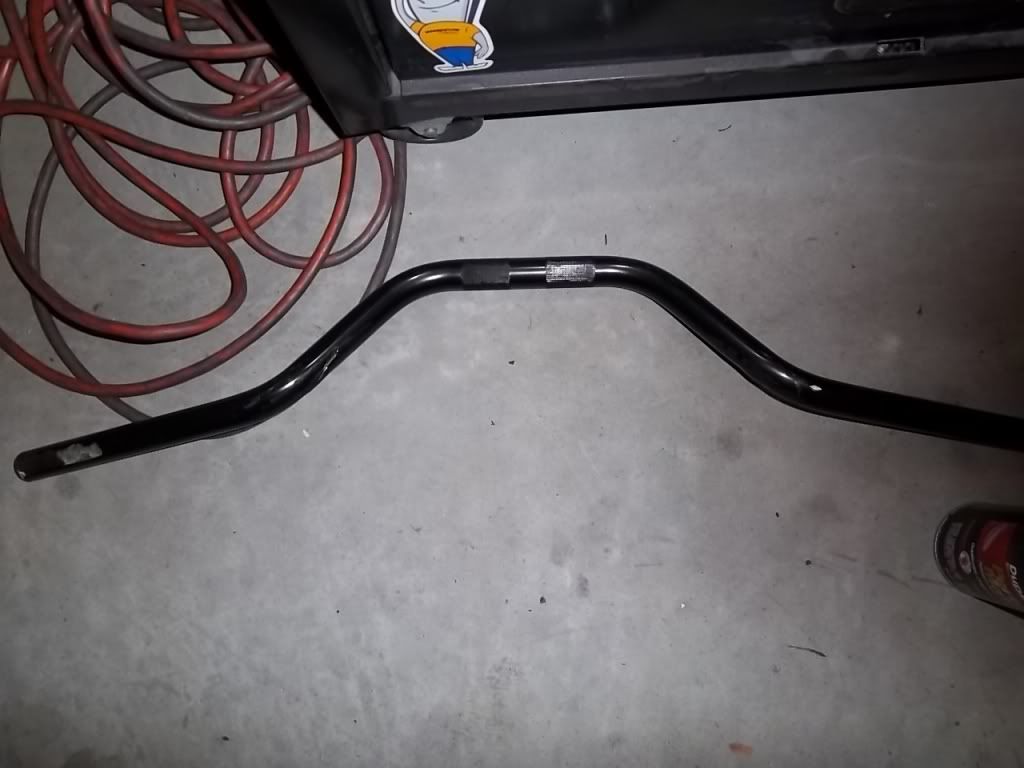 Had to cut the little center bar part out, smooth them, and then paint them, so i can flip the bars over and mount them "Cafe Style".
Just set the bars on the bike before i cut them up to see. so little teaser of close to how they will mounted. also had the little throttle tube stuck on the bars at this point and time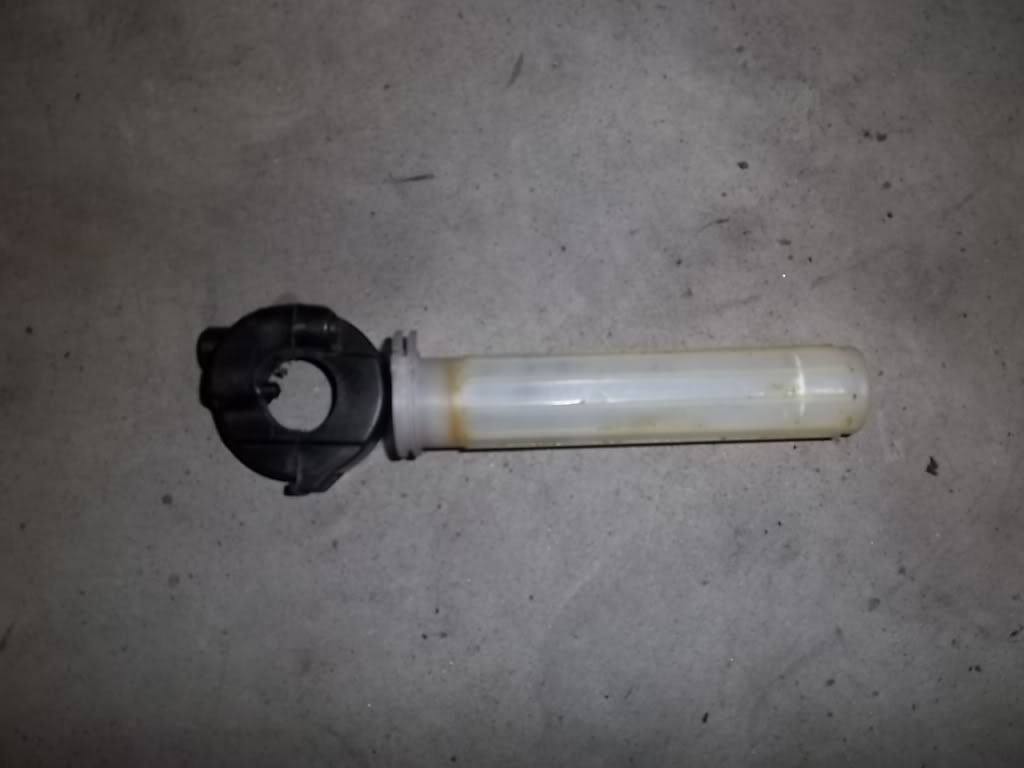 throttle tube removed from bars and cleaned and also in pic is my new throttle cable housing. now just gotta get some grips ordered. Battlescooter here i come lol!
processes of more cutting and smoothing of ugly needless factory parts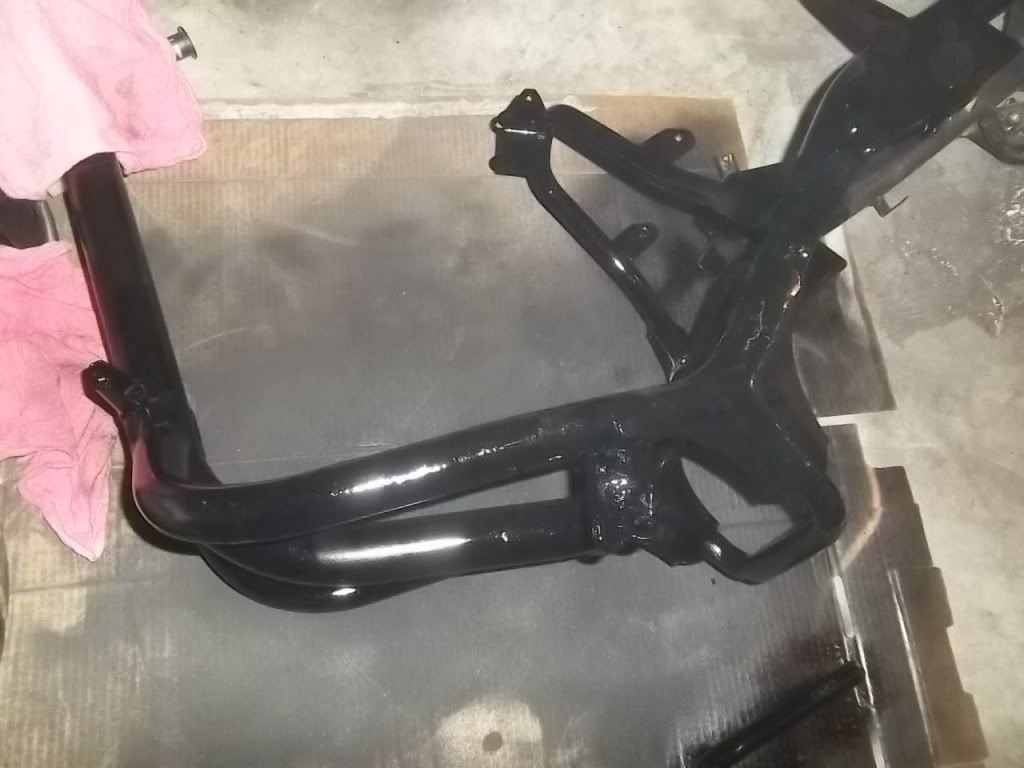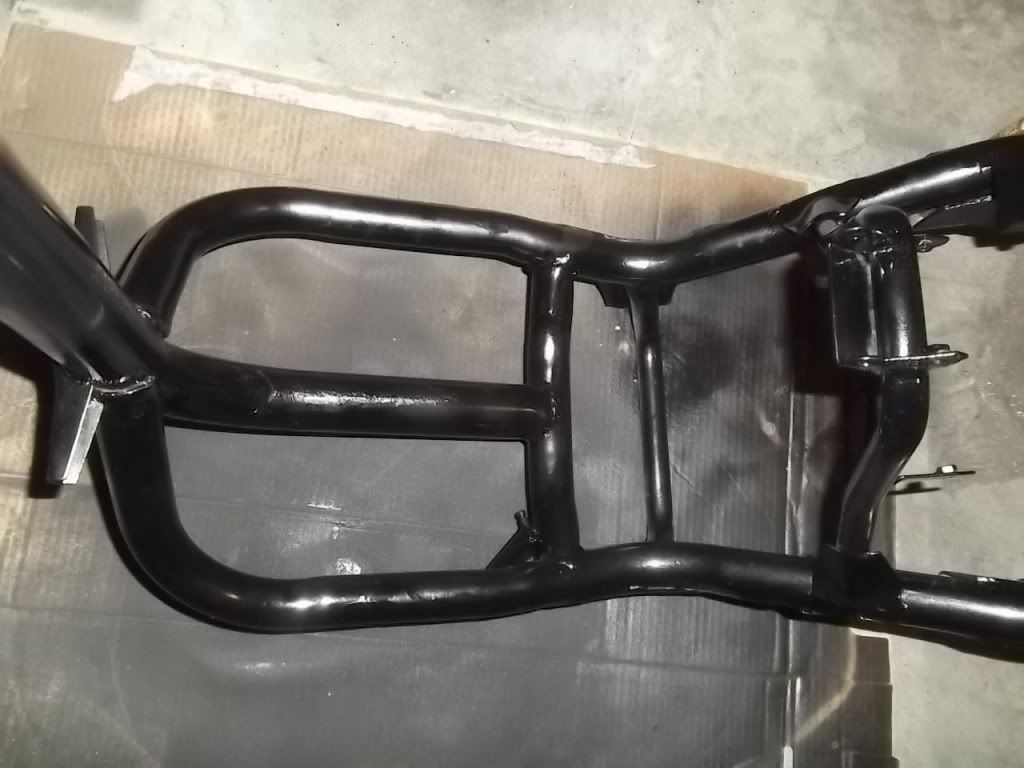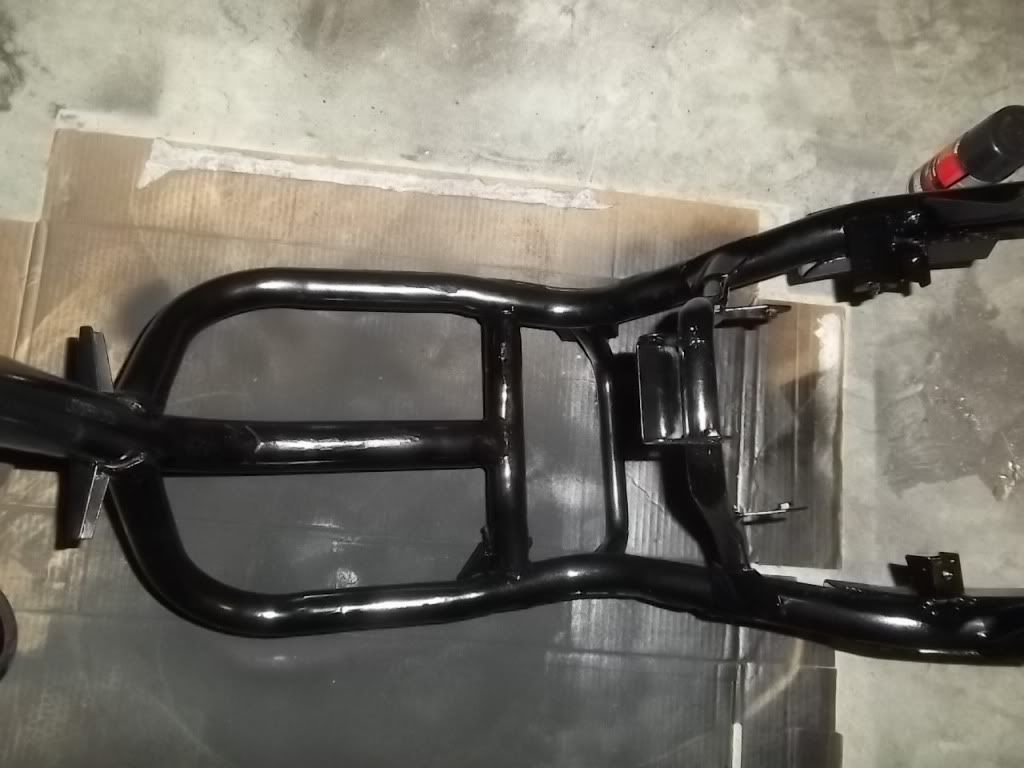 Finally done with all the cutting and grinding and here is the finished product all smoothed out tube painted gloss black. Simple and lightweight
This is just the pointless junk that was welded to the bare frame that i was able to remove. this stuff along with the material i grinded off prolly between 10 or 15 lbs. All the other junk like plastics and all th other pointless factory stuff removed who knows how much weight has been shaved off!!! a lot that is for sure.
Power to weight ratio FTW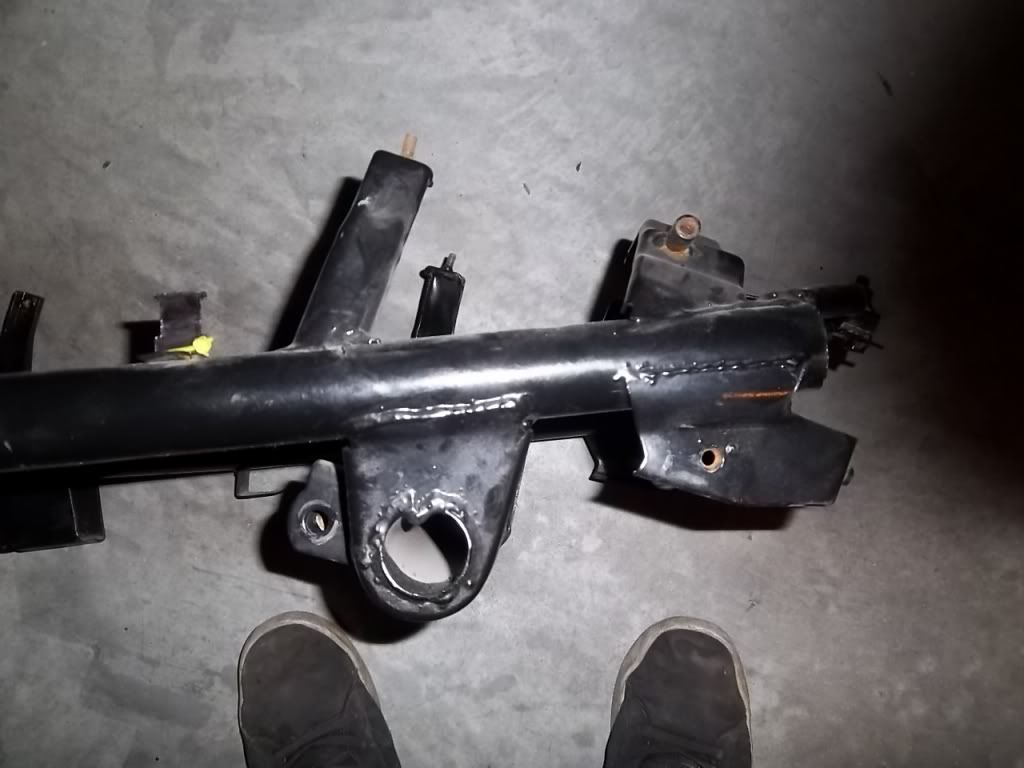 This is the very rear section of the frame. Im waiting till i get my seat mounted but i think after it is mounted i can cut six inches off the rear frame of unneded metal. so that will be even more weight off. More updates about this particular topic later tho after i get my seat.
I have pegs and a factory right side motor mount should be here by monday. My girlfreind is buying me a brand new gy6 motor for christmas to put on this bike so ill be using the stock twin shock setup that i have leftover from the original gy6 that came in this donor bike that is now destined for my other ruckus.
Lots going on more updates soon!