i bought a gold cap a long time ago and i went with a different color on my bike so now i decided to strip and polish it.
alright so this is what i did...
i got some greased lightning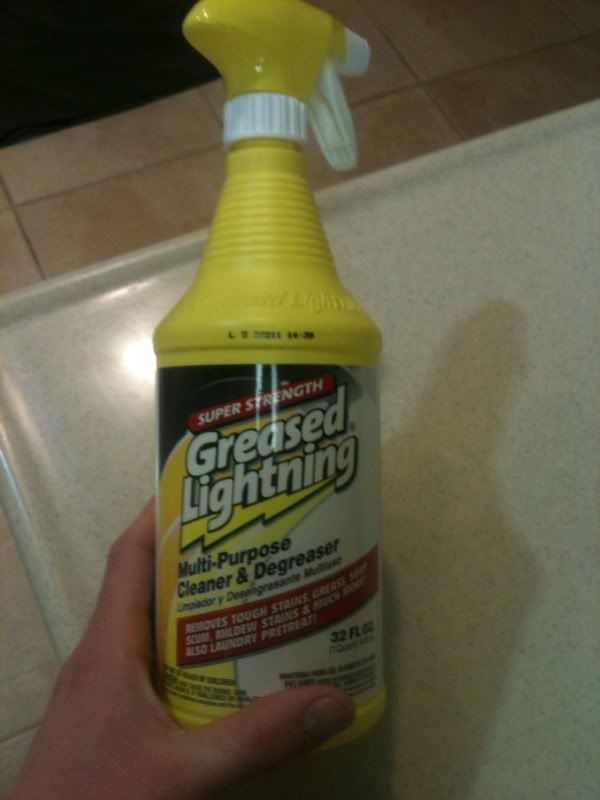 and a small glass bowl and let the part sit for about 10 min.
i use a old tooth brush and scrubbed it every ten min. or so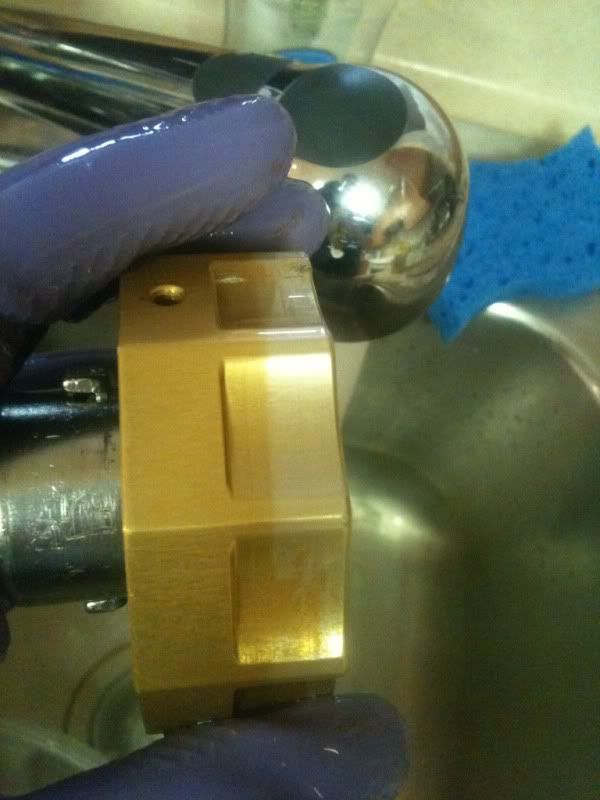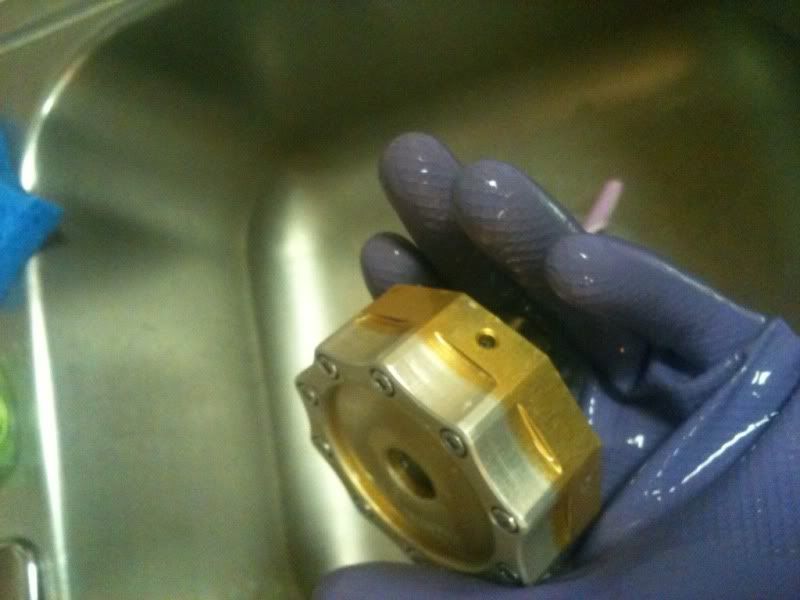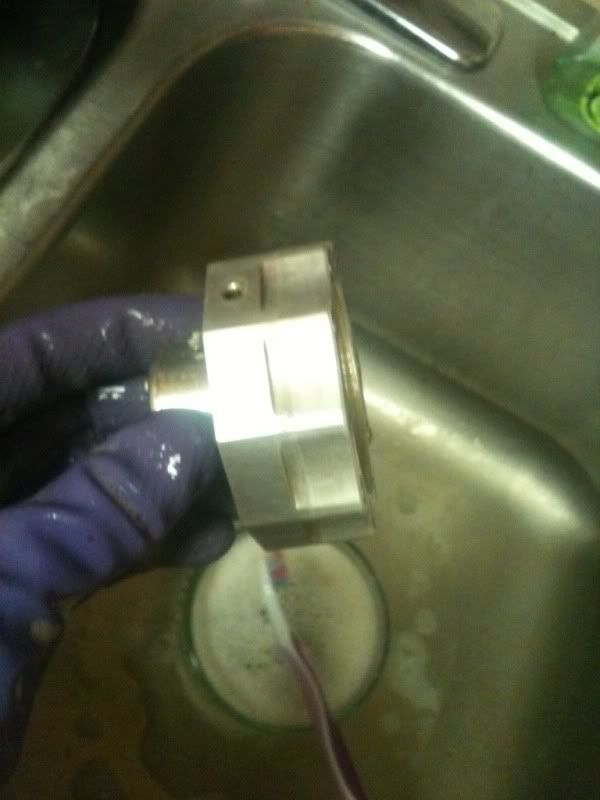 the whole process took about 30 min.
i dont have any polish at this time so ill polish it next week!