I bought a 2011 Ruck with 67 miles on it June 8, 2011 and it now has over 400 more miles on it. I have done a few mods to it so far, and as I understand it, a build thread is in order. So, for your viewing pleasure, I give you my attempt at a build thread.
I started with some PWJDM pegs
And I installed PWJDM bars and stem
Next I installed a PWJD frame extension and anti-flex bushings.
Floor board removed and the underside cut and retained to protect gas tank
Adjusting the cables after installing the frame extension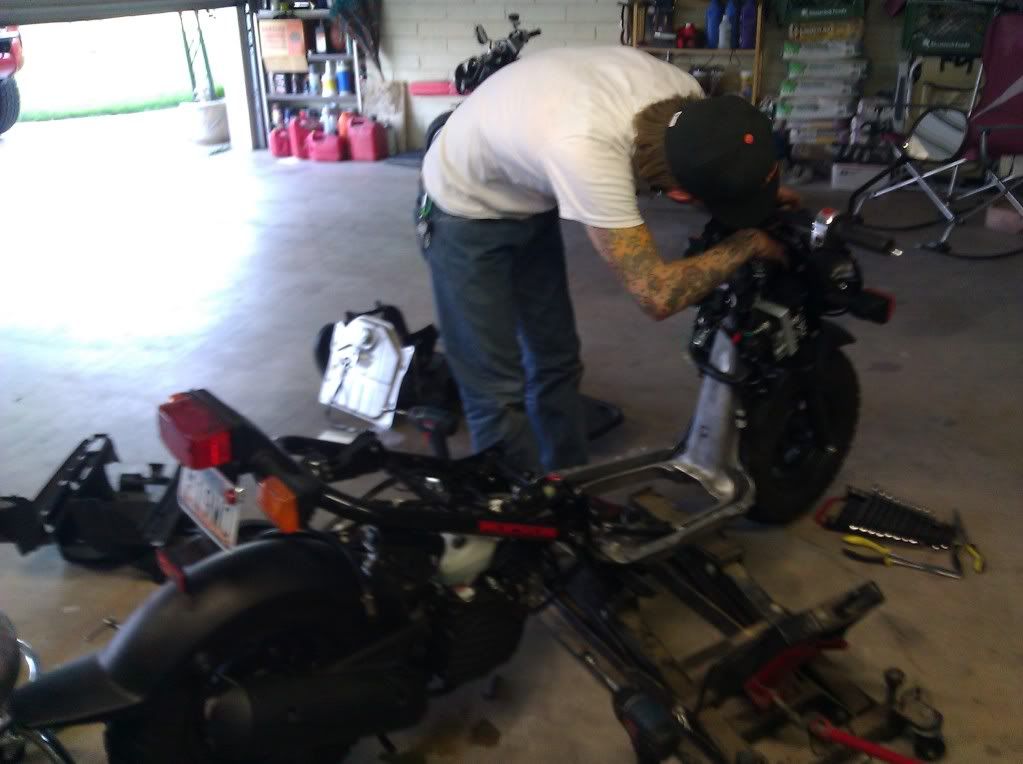 Pics of the frame extension installed
PWJDM anti-flex bushings installed
Floor board removed and PCV valve relocated
As she sits now
I ordered more parts for her today and when I get them installed I will update the build.
Mad props to Turbo Chris for letting me use his garage and tools and for the help with the install!!

_________________


Blue Typhoon

STOLEN


Manilla Gorilla

SOLD


Black Betty

x

Dirty Gerdy




mnnthbx wrote:

He's running our pipe. Either it made too much power and spun the rear, or was so loud he went blind and crashed.... 50/50.