This is just a beginner Member's Ride Thread. If you know me, I've been on here for a little more than a year, and lurking for like three years. These are some of the two-wheelers I've owned, or still own:
This was my first bike. I was in my junior year of highschool. I bought this off craigslist, started riding around the neighborhood and was learning. Then I got too cocky with the clutch and wheelied the shit out of it. The rear end plastic was messed up to I took off all the body work and made it into a street fighter. My brother bought it off me at some point and has tricked it out with powdercoated wheels, new bars, bar end mirrors and shit. I'll need to find pics of that.
Then of course, my ruckus fever peaked and I bought this ugly little bastard from the dealer. It raped my pocket($2600!!!), but it was so much fun I couldn't stop smiling.
Here's a couple more of the ruck: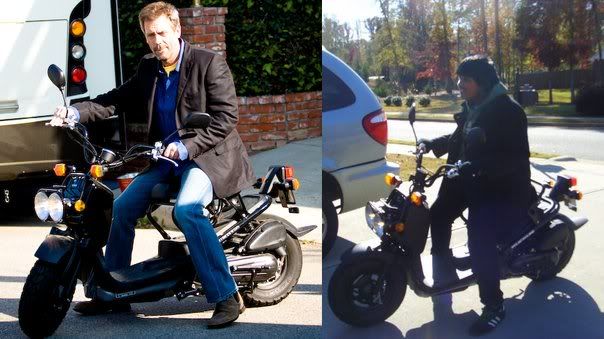 That was of course the same pic, but with Hugh Laurie next to it. I stole that from someone on tr, so I apologize. It truly was my favorite profile pic on facebook.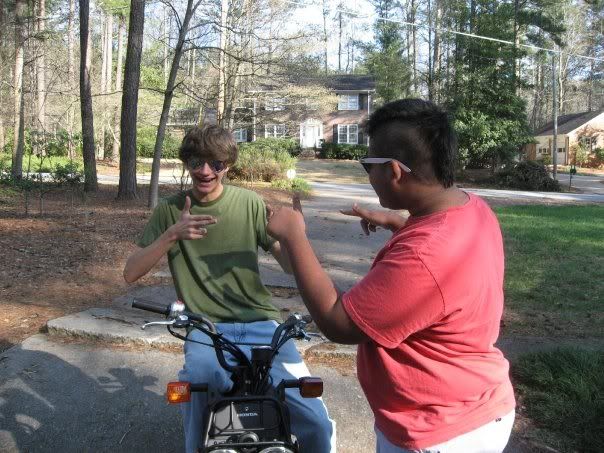 This is from when i thought getting a mohawk in my friend's drive way was the way to go.
This is the hondamatic. Really cool bike, pretty rare, but nowhere near as much fun as a scooter.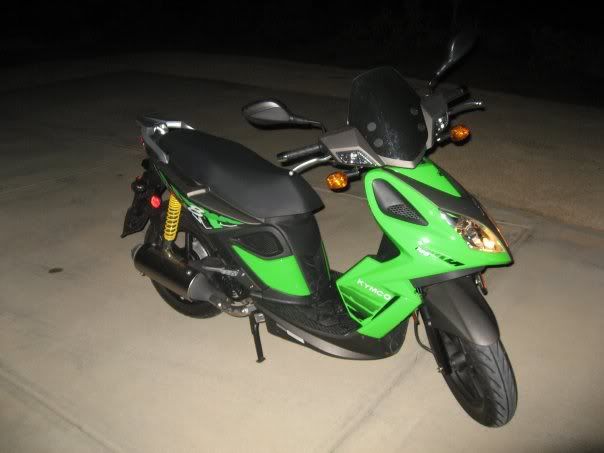 So the Ruckus was sold. I miss the shit out of it, but I didn't feel like getting new tires on the CB400 and going 40mph on the highway was just wrong. I was interested in a Kymco, so I jumped on this scooter when Jason (classiccityruckus) sent me the craigslist ad. The guy was kind enough to give me a badass deal, and drive it down to Athens which was awesome. The super 8 is a pretty nice scooter. Gy6 speed, taiwanese reliability, relatively good looks, and my fat ass had had it up to ( a non gps verified) 74mph on the highway, which is probably in the high 60s, but still pretty good for a scoot.
I hope to get another ruckus soon when a deal pops up. I'm also thinking about getting a moped, or maybe a sportbike. Haha. I'm just really into two-wheelers. I haven't even gotten my driver's license yet! I'll update this post once I get some more pics or custom shit going. Keep Ruckin!