Well everyone, i've finally got some time to post up my build, it's been a long time comin. Picked up this 09 ruck back in late Feb. off of craigslist from a cool dude in Santa Ana who basically only rode it to school, super low miles and in great condition.
I soon realized i need some help on breaking the 45 mph land speed record set by other stock rucks, so like most ruckus owners, i started whining and begging for help..lol
KillerScooter and Rucksters to the rescue! First things first..take off all unecessary booshit! After a few hours of wrenchin, i rode back home with a new pipe, variator, BTX dragbars, and other misc. hop ups. I gained a whopping 5-8 mph, and the bike looked fawkin rad.....
Soon after I went for a ride on KillerScooters infamous Blackalicious, i was warned by the boys at Rucksters, that i was gonna fall in love...so
this is what happened next.......ooooops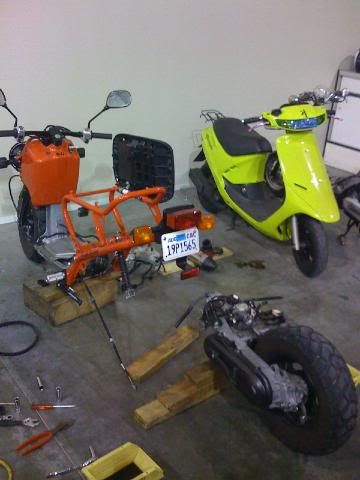 Before i knew it, the entire bike was disassembled, and all pieces and parts were put into a plastic tub where she lived for a good while. So i did what i could to move the build along like.....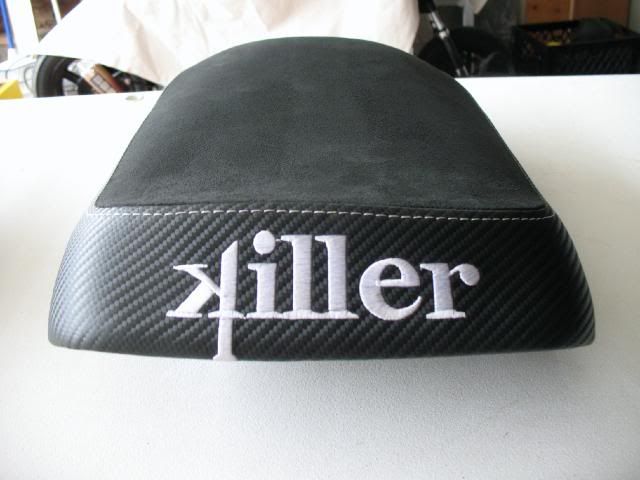 and.........
[
Super Sunday 2 was to be the debut of.....Shake N Bake.....so like many other builds, this bike was being put together the night before, and was completed 3- 4 hours prior to the ride taking place.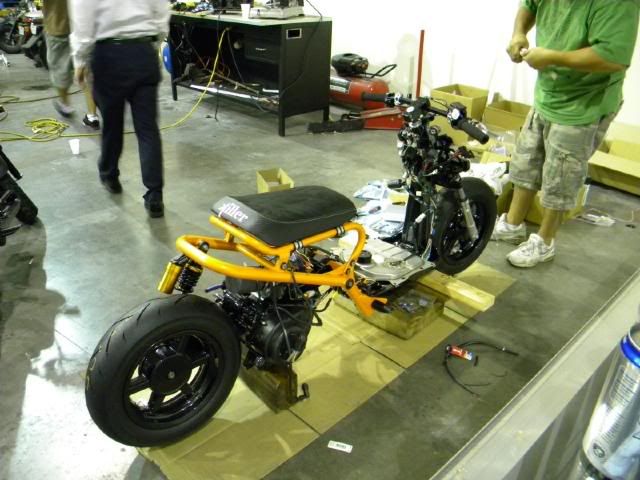 At 2 am in the morning..this is what she looked like....
Final Product.....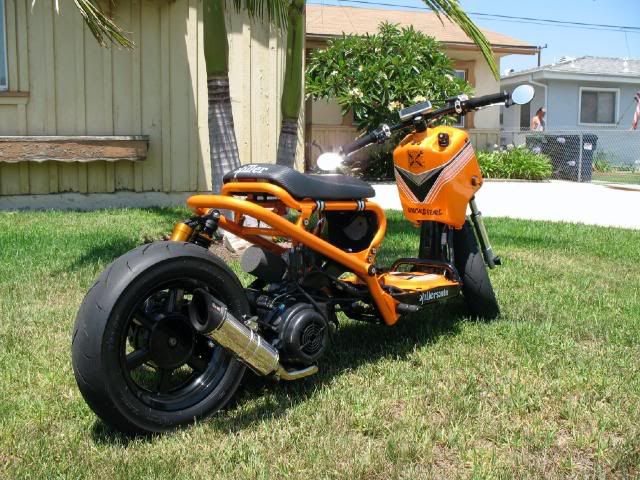 Fist and foremost i would like to thank my wife Rosie and my 2 beautiful daughters Keala and Kamaile for putting up with daddy's new obssesion. Thank You!
KillerScooter (Steven and Dr. Charles), Without you guys this build would not of been possible, thank you and your families for helping me along the way with your knowledge, wrenching abilities, and you Killer Parts! We lost alotta family time and sleep with this build, thanks for all your help.
Rucksters (Tony, Hai, and Sonny), Thank you guys for supplying a place to not only store my ride, but a place to build it too. These guys had all the parts and tools my bike needed, but most importantly, thanks for your hospitality.
BTX Metalworks (Aldo), The man when it comes to all your polishing, welding, and anodizing needs. You really came through for me on this one buddy, thanks for all your hard work. GO DOYERS!