I got my Ruckus sometime around Thanksgiving. It's a 2009 and had 0.8 miles on it when I bought it.

I quickly got to work on mods.

hope you enjoy.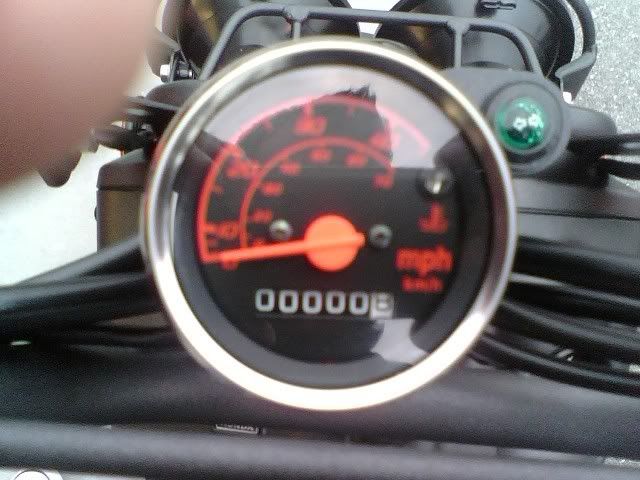 these mirrors had to go. 1st mod.(with in 5 min of owning it..haha)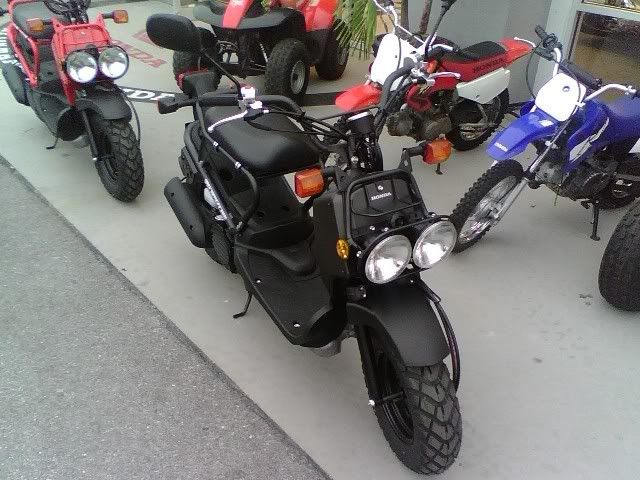 my buddy ncook21 bought his the same night.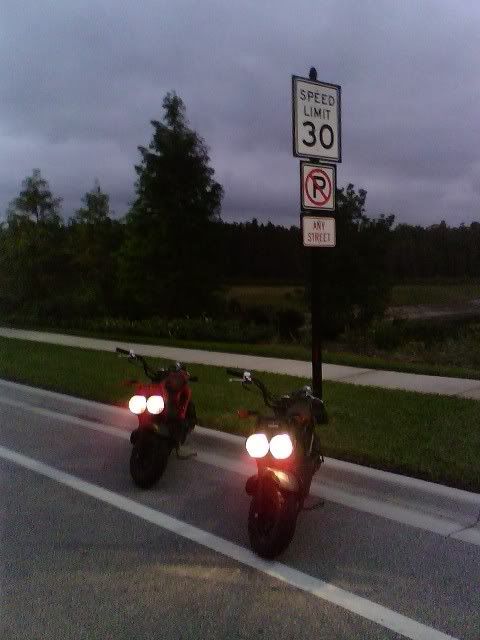 tail light relocation. all LED signals. (2nd week of owning it)
http://totalruckus.com/phpBB3/viewtopic.php?f=34&t=26468
yellow headlight
no more plastic and added pegs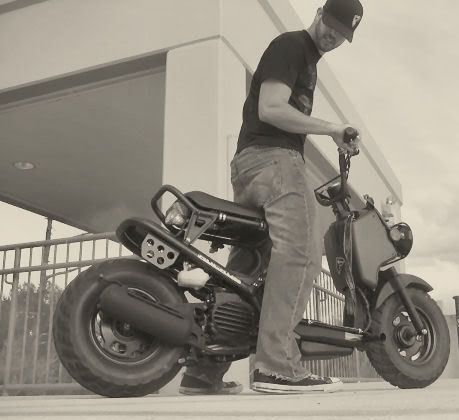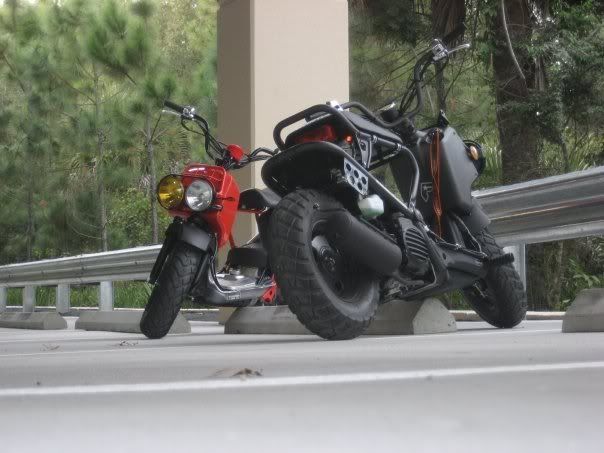 Camo tires, BlkMrkt stem and handlebars, and kickstand.
Kijima extension kit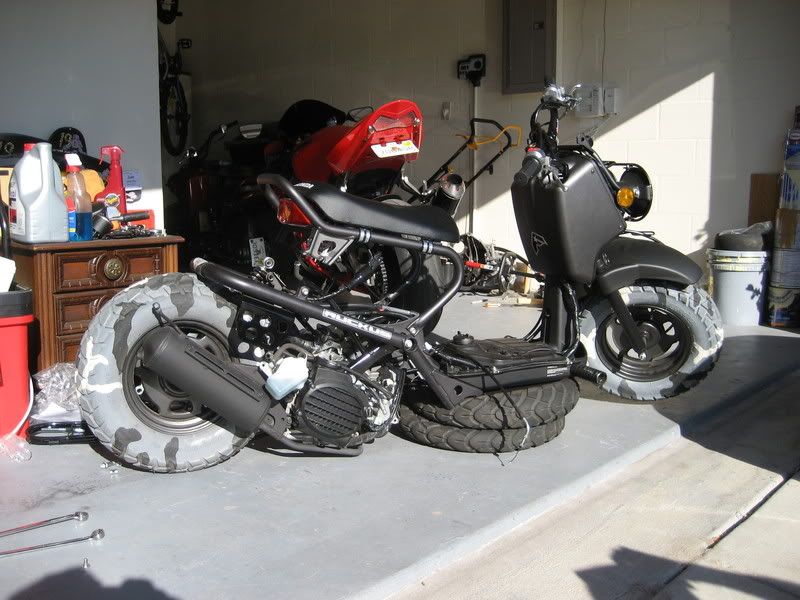 passwordjdm pegs and bmx shim (come on ppl look at the pegs and shim kit!!! haha)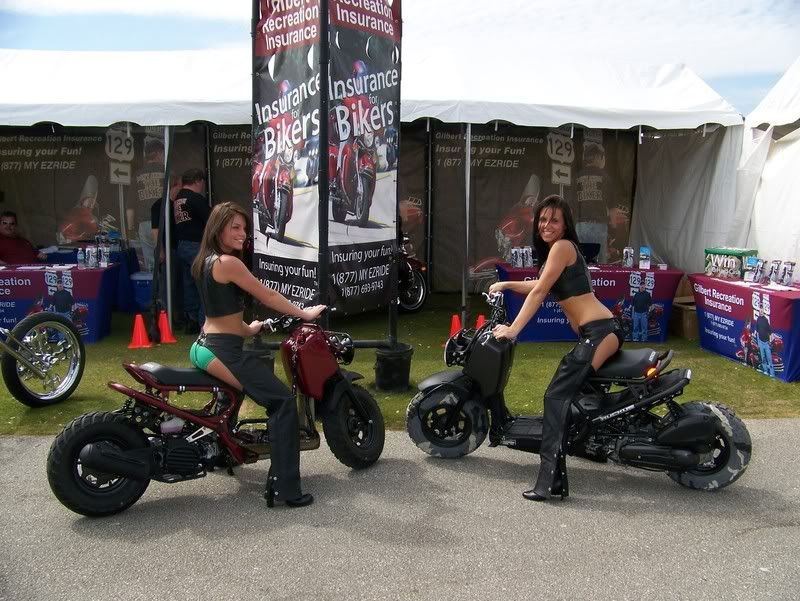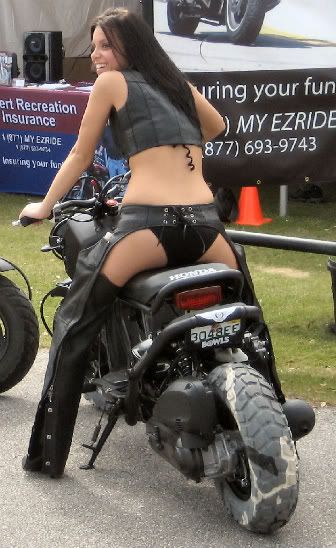 latest pics (more to come)