Alright all... Here we go!
First up, in a nod to the great doctor, EZ to the mutherflippin P... amazing camera phone video of a top speed run down a hill on my favorite ride. The phone only takes a limited amount of video, so though I had another 1-2mph faster than the end of the vid, you get the gist of it. Halfway through the temp symbol when the video shuts off... 52+ You be the judge... Oh and did I mention I'm riding one handed holding the phone to the speedo!:twisted:
[youtube]http://www.youtube.com/watch?v=obFxbnKjc9o[/youtube]
And finally some better pictures... Lovin the Daytona Low Kickstand for that G'd out limp to the left, and the one and only new black Stage 6 kickstarter (no offset and it clears by 1/8" for those wondering)---thanks Southtek! Also the requested pics of the bad ass MRSHORTY CHINBONE!
Without further ado...
Ah yes... thank those Californians for smoke...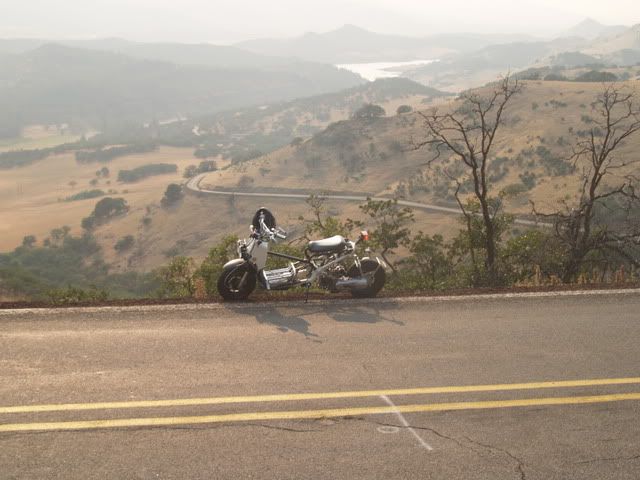 Little Details and more that needs finishing (as usual)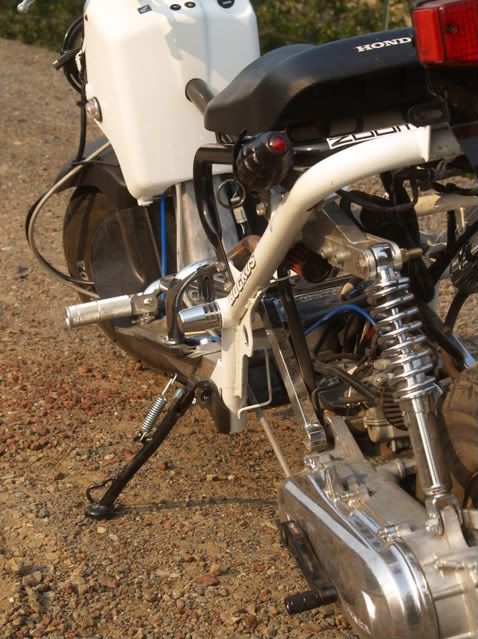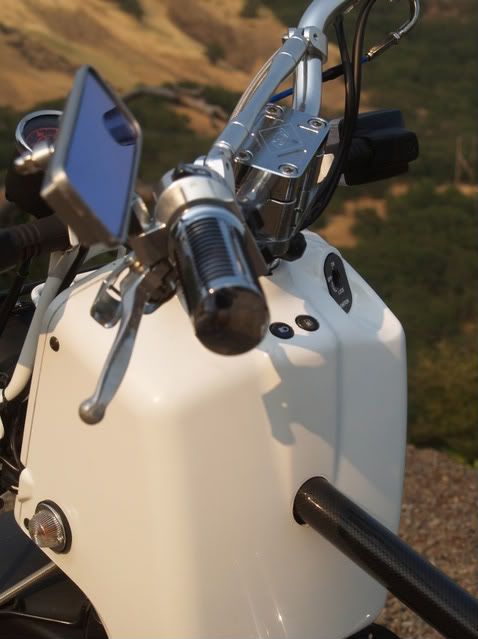 And the straight up Chronic!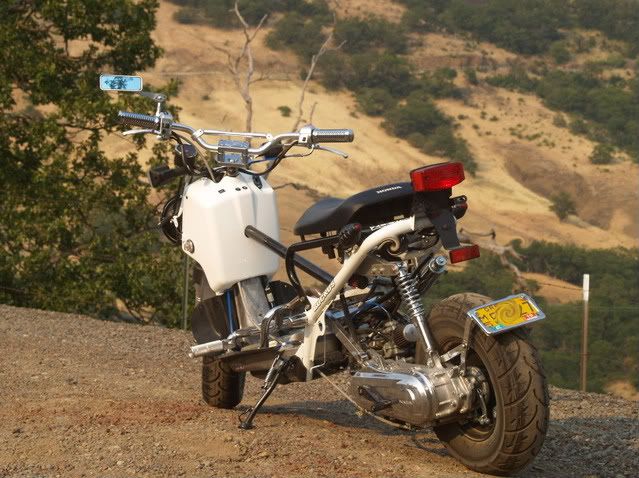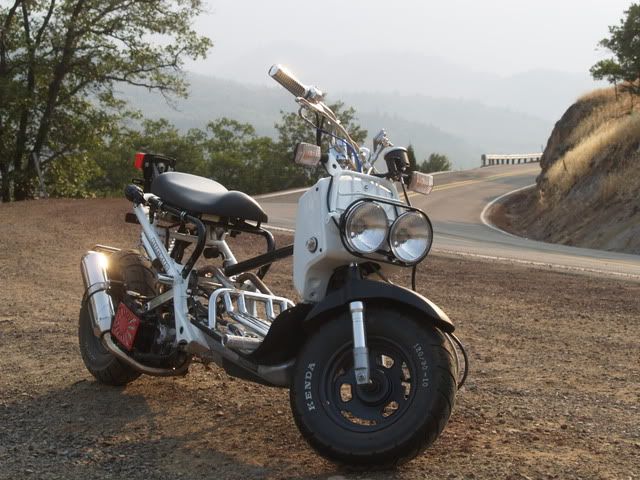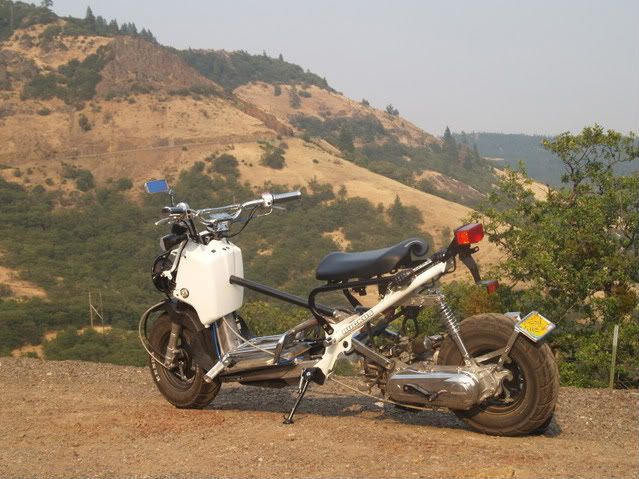 _________________
06 Ruck **Lucky**


638





FrankiurRuckus wrote:

Get out of the game, cause this shit will make you eat ramen and starve your children bro.