Pulled her out to take a couple of outside shots. I haven't torqued down the axle bolt yet so not riding for now.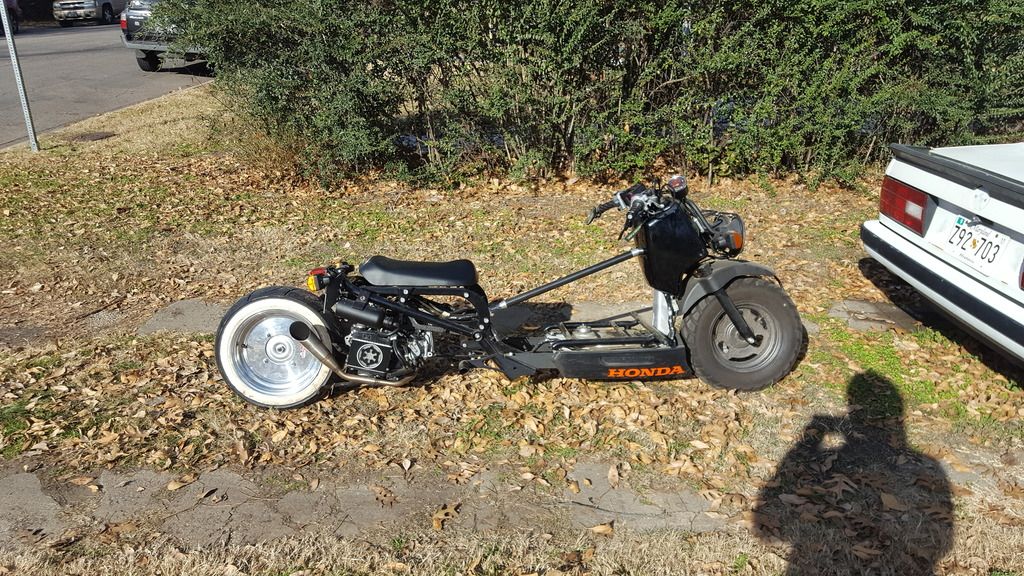 The overall diameter of the tire is close to stock size. The stock tire is actually a little larger, but I think the larger rim makes it look big.
I have a lower profile whitewall for the front as well, but I'm going to keep the rim the same. I also have inserts that will give the front a unifying dish look. I'm considering the idea of plasti-dipping both of them black to match, as the dish unfortunately has some scuffs and dings.
Next step will be to do the front, which includes an NI triple tree and some RRGS shocks. I'm looking into buying an oem rebuild kit since I need the race bearing.
I also messed with the handle bars a tad, went from this:
to this: