Just got finished doing the front end mods for the most part. It was simpler than i expected!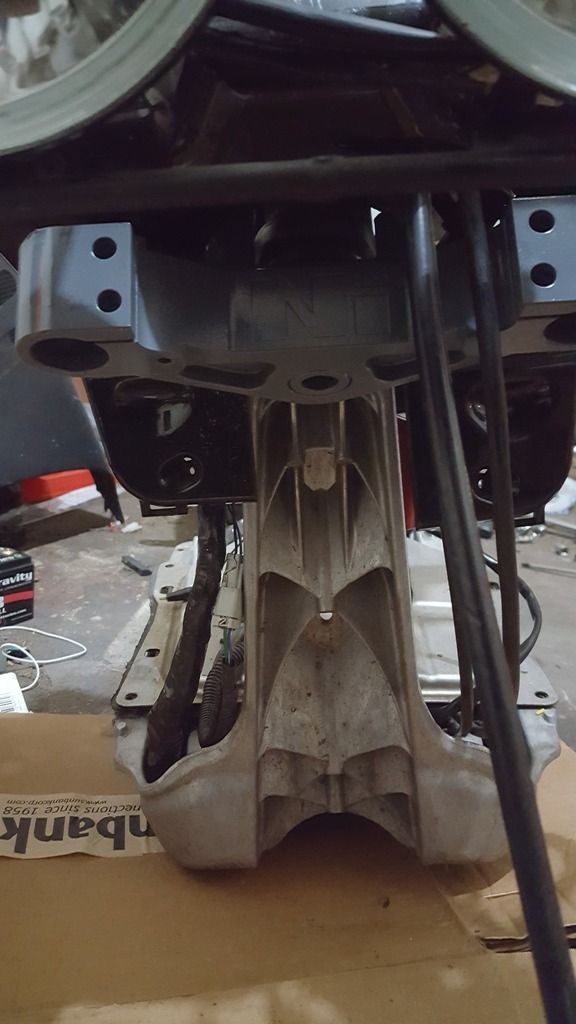 Triple tree installed. I didn't show it but I rattlecanned it a nice grey color, which will be on parts throughout the build
aaaaand here it is with the RRGS forks!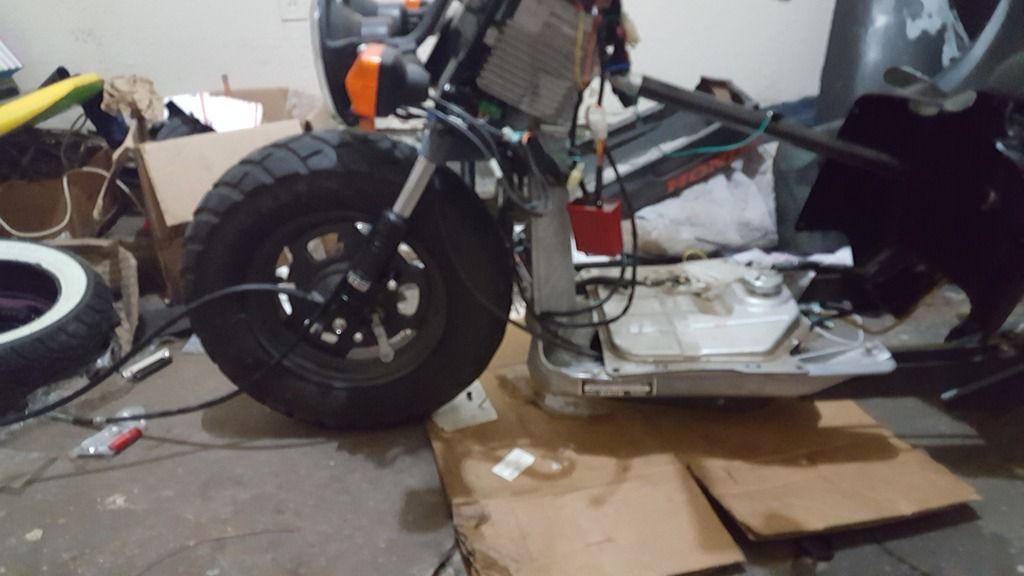 Sorry the picture is so blurry, but you can tell that the triple tree pushes out the front wheel quite a bit.
She sits pretty low. Right now, she's sitting on my kickstand that would normally cause it to lean, but she's sitting upright.
Still not sure if I'm going to put the lowering springs in or not. Pretty sure with them and the cowl I'll be #scrapelife.