What's going on guys. I've been lurking here a while and decided to make a build thread of my own! Unfortunately, the cash flow for non bill-related items is miniscule, so the build is very slow. Living here in Maryland, the weather is nice in the summer, and wet and cold the rest of the time. So most of my off season has been spent modding my ruck, with not much going on when it's nice out besides just enjoying it.
So I've had my ruckus for about a year now, been paying it off since late June last year. Bought it stock, unfortunately I don't have any pictures of her before modding her out.
LIST OF MODS:
1. Tail light lowering bracket bought off of a vendor here
2. MNNTHBX Dorf lowering seat frame
3. GP Exhaust
4. Rusty Cage 7" frame block extensions
5. PWJDM stem with cafe racer bars bought off eBay.
6. Rear pegs
7. DORBY front pegs
8. Hoodrich Designs Tank cover
FREE MODS:
1. PCV relocation to top of carb
2. Plastics removed, bottom cut to protect underside
3. Front blinkers relocated, brackets cut.
4. Horn relocated to inside of box, bracket cut.
5. Temporarily relocated speedo and blinker indicator to front of headlights.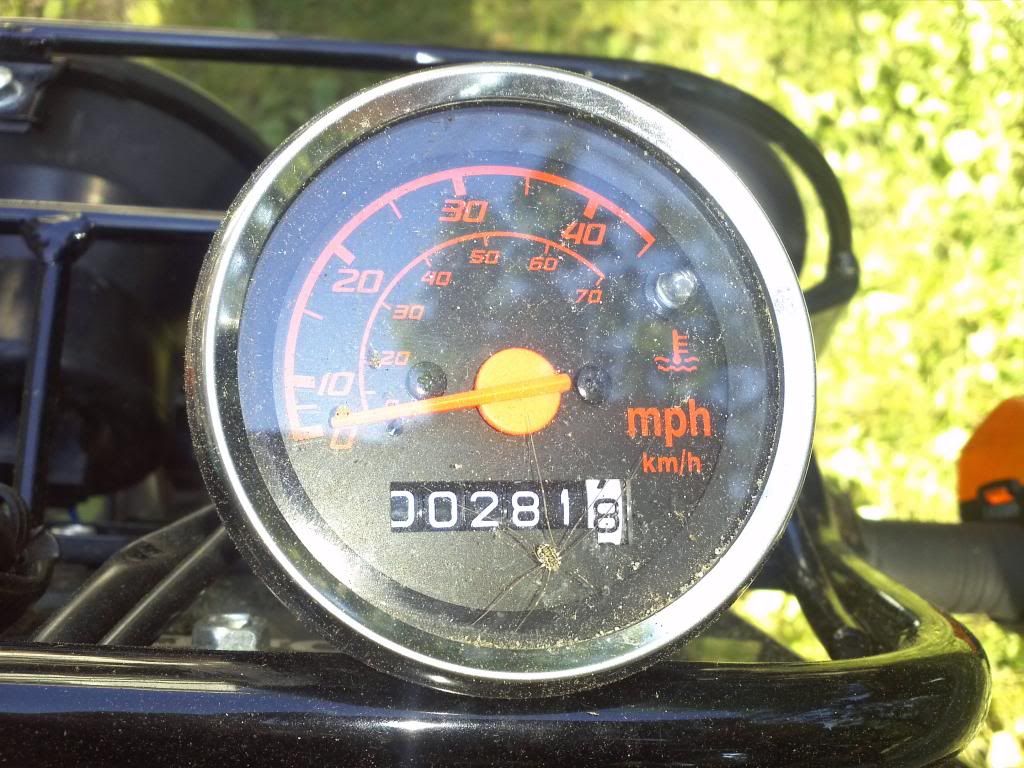 Total mileage after only a year. Didn't realize there was a daddy longleg in it until just now.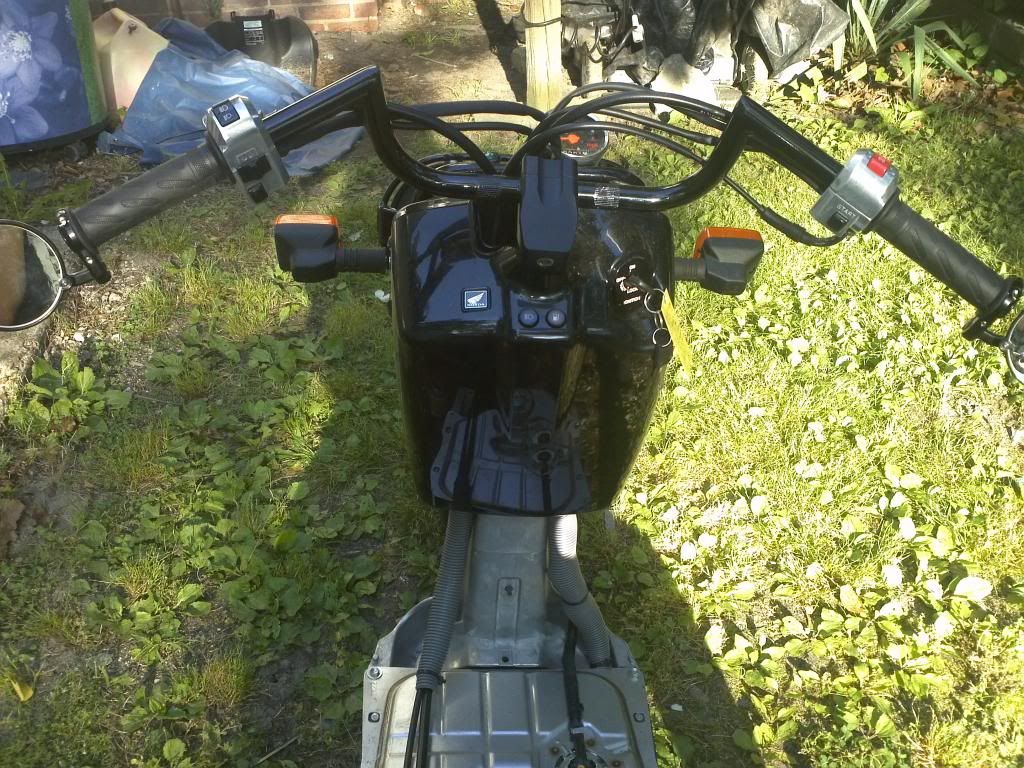 From the cockpit.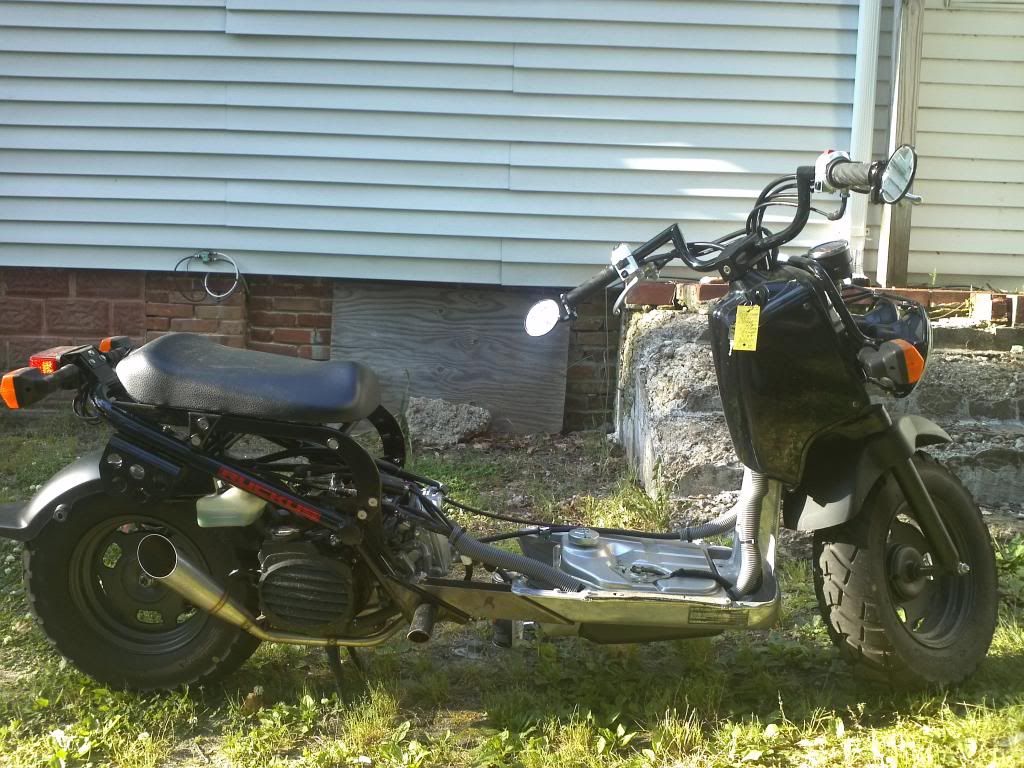 How she sits. Lotta leg room!
Rear showing the lowered bracket. The plate hanging there is a temporary spot for my tag. Unfortunately, here in Maryland we're given a decal instead of a whole plate, so the mounting for it is pretty tough. I've already had one person peel one of my decals off so I had to order a new one
. Now I just remove the entire plate and take it with me.
Mine and my buddy's stocker. Showing off the plastics.
I got a lot more in the works, once I get my engine mount set up pieced together I'll be definitely in business. Thanks for taking a look!