Whats good fellow Tr members, been lurking on this forum for about a year after seeing a few of the NERD heads at a local car show here in New Jersey. Honda runs thru my blood so I fell in love instantly. I picked up 05 Honda Ruckus this past november in Pa and started to modify it asap. This is my first time working on a scooter so I had to learn a lot of things with trial and error. I had a lot of help from Dorby Works(thanks for picking up the phone at all different times of night..lol), the guys at Rucksters and a few members here. Some of the pics I'm gonna post are cellphone pics(sorry about that...was in a rush). Hope you enjoy!
Here is when I first got her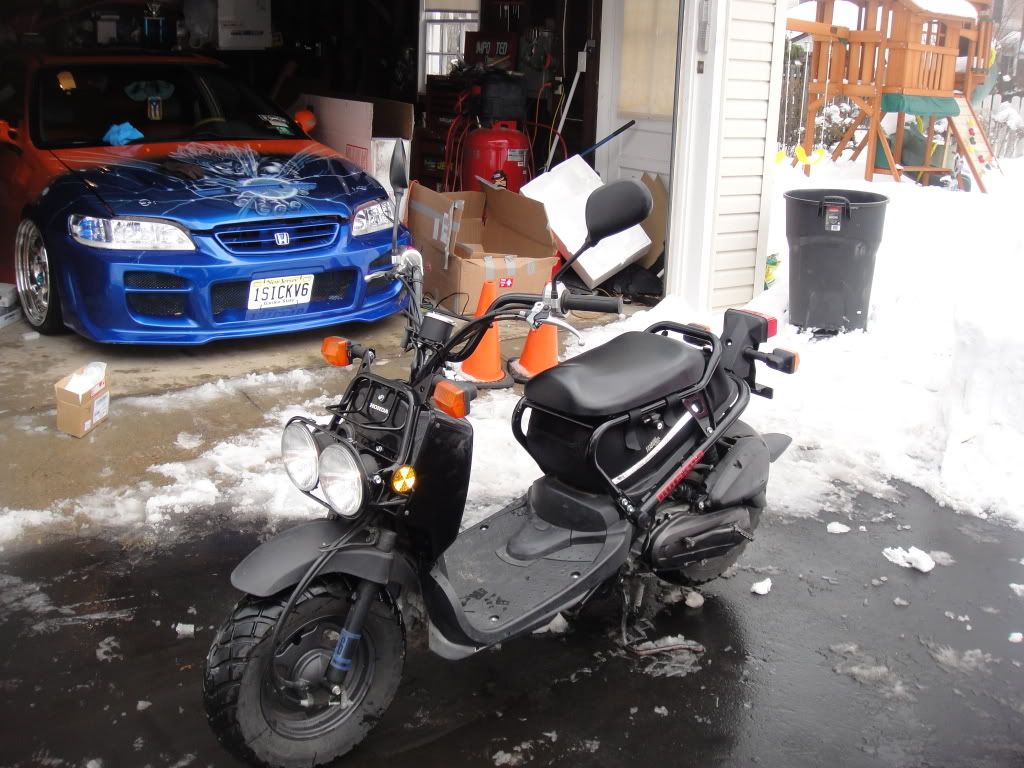 The infamous r6 tail light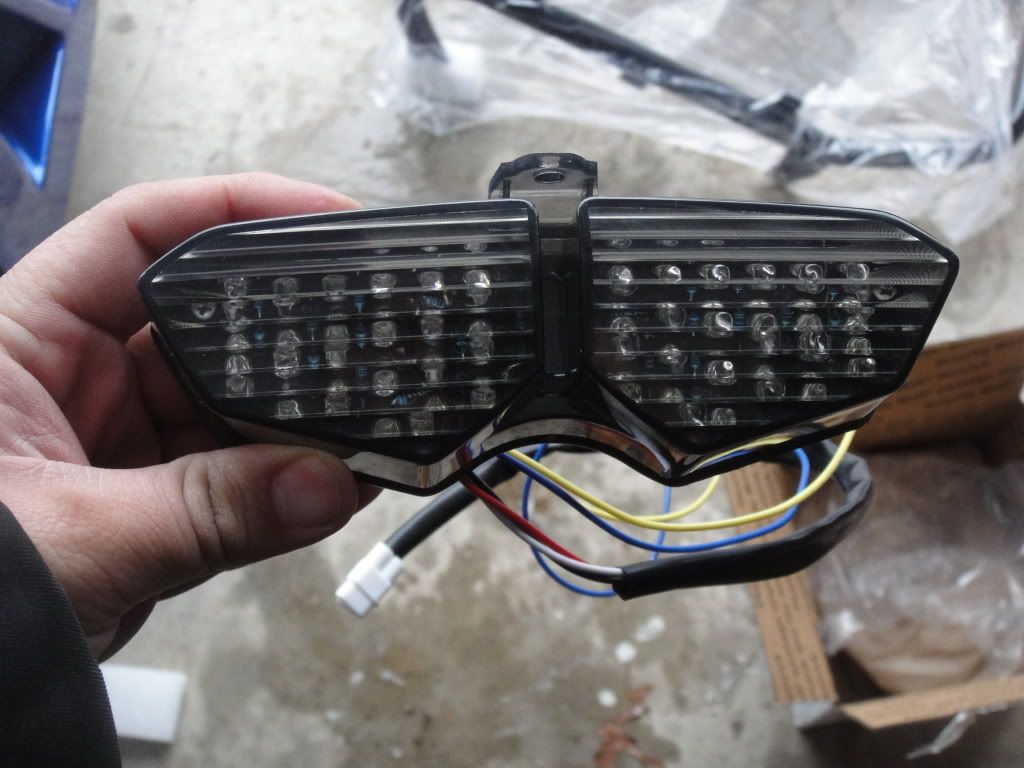 Ncy foot brace
Ncy lower seat frame
My gy6 swap I got from Rucksters
Here she is after a few parts installed.
Then after driving her for a few weeks I decided to start the gy6 swap. I don't have don't many pics of me taking her apart but here is one.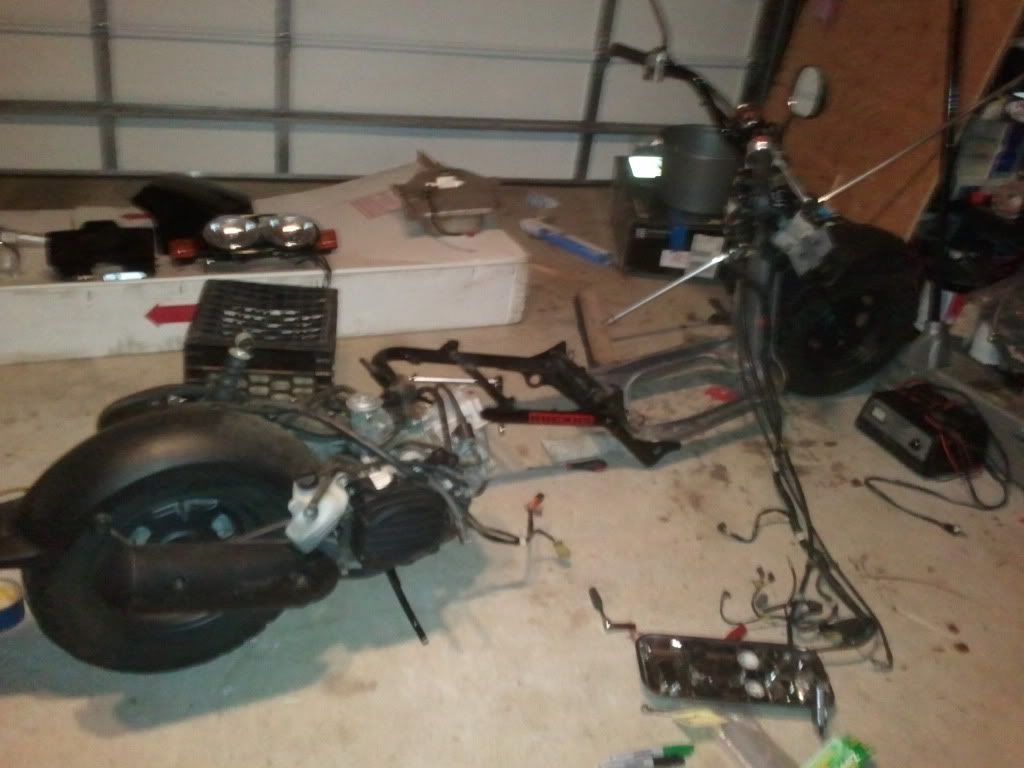 At the same time I was building my ruckus I was also redoing my show car. When my car was in the shop I decided it was a good time to paint the ruckus.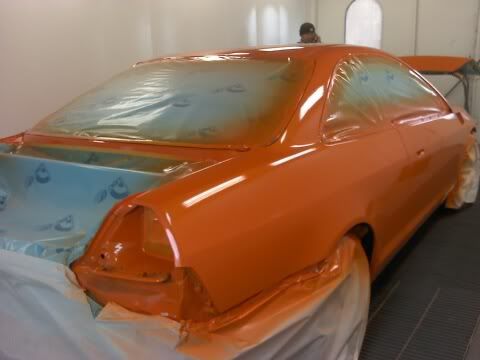 The picture doesn't really do it justice.
While the paint was going on, I received a few goodies from Dorby Works.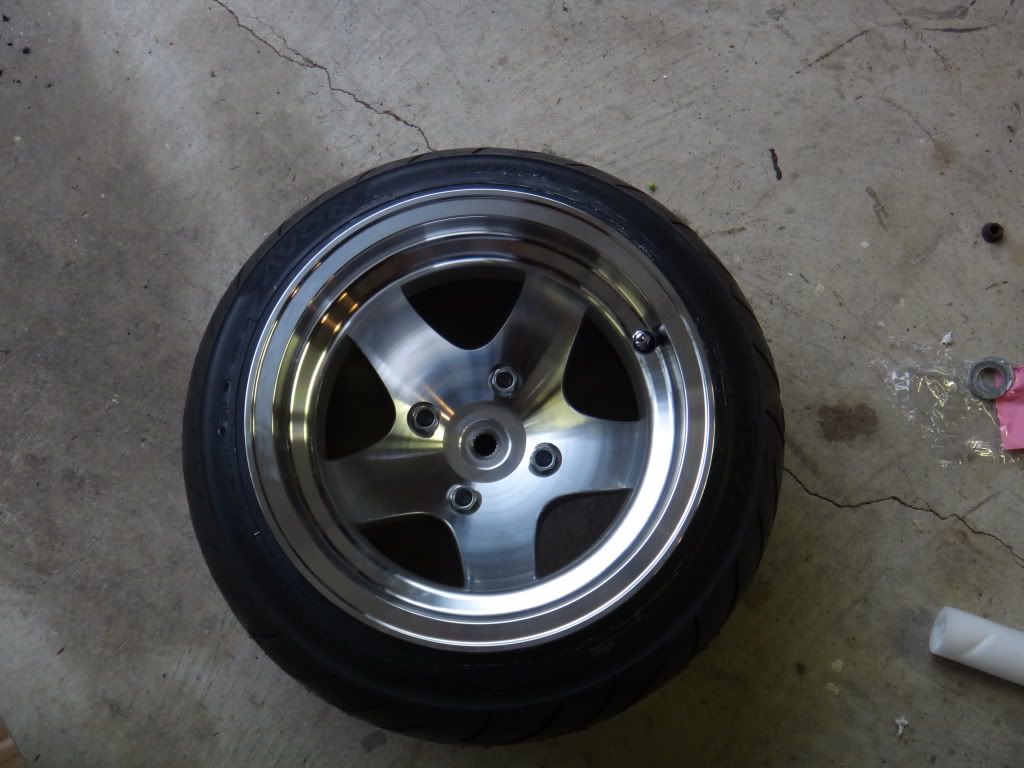 Here is the swap in progress.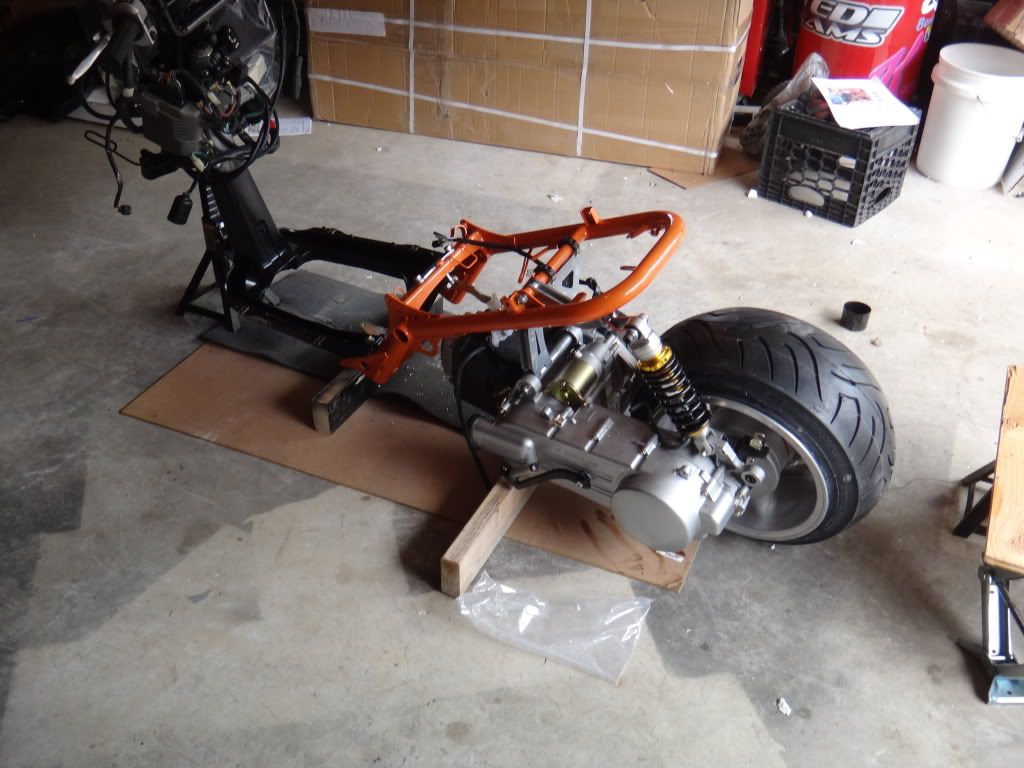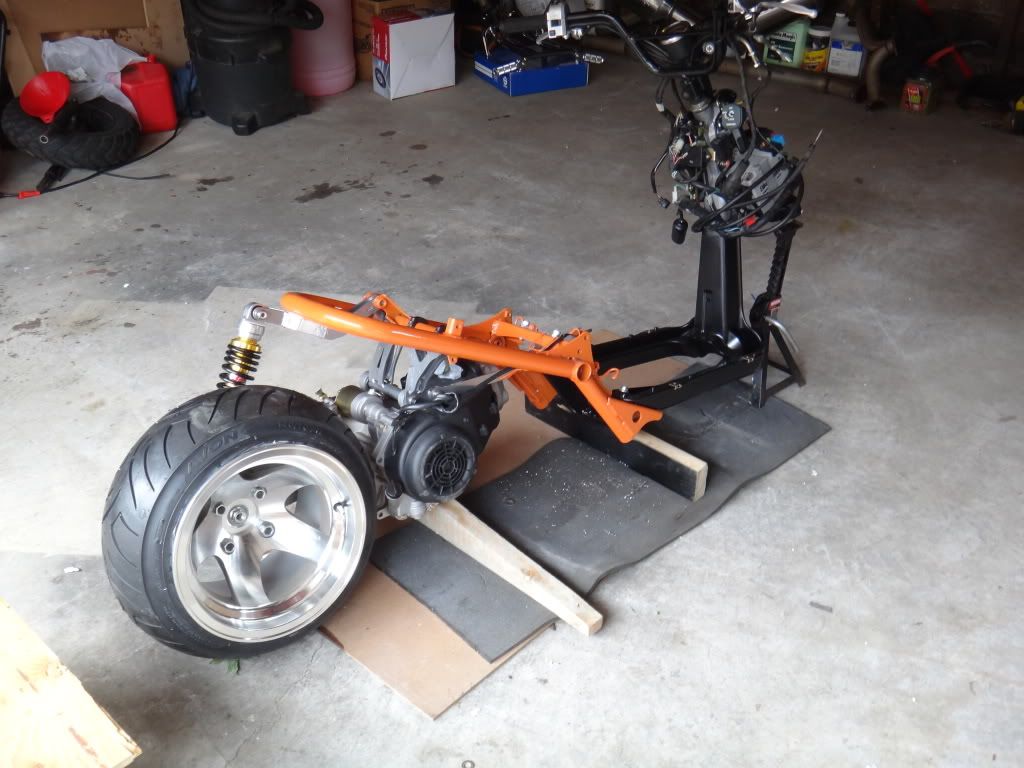 Heres my boy helping me out(trying to convince him to get a ruckus)
As I said earlier I was also redoing my car so I ordered some new seats..Sparco racing seats. And I said to my self...everyone does the Bride seat covers for the ruckus so I got my ruckus seat wrapped in the Sparco fabric to match my cars interior.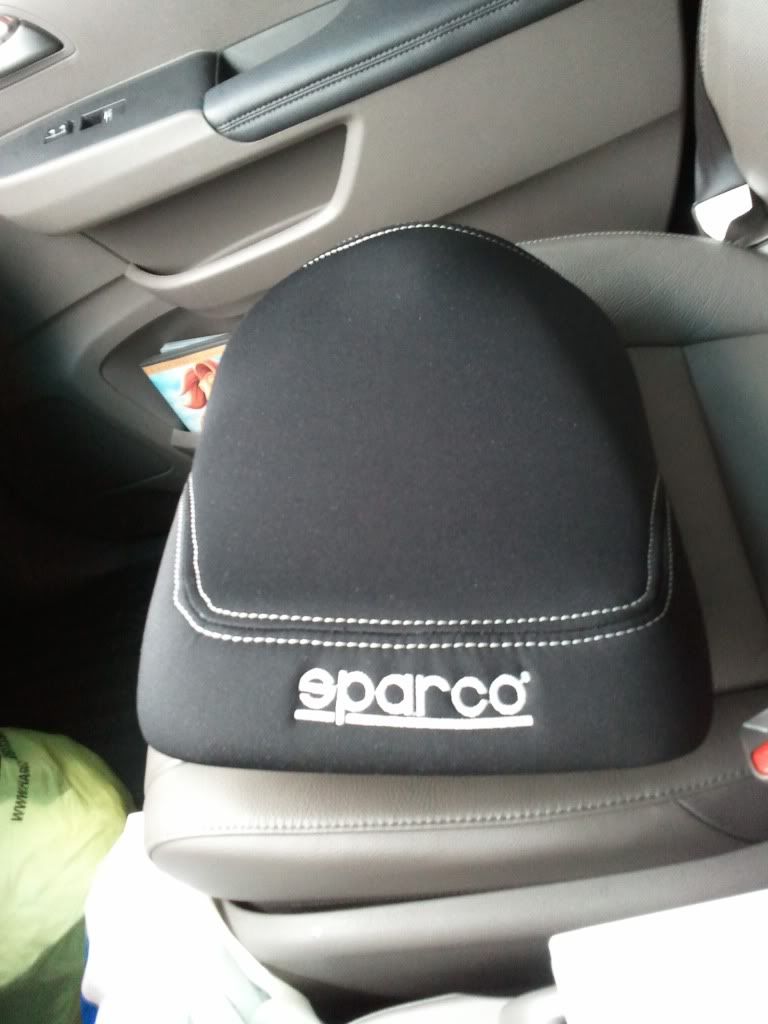 Here are pics of her almost done. Gonna take some real pics soon these are crappy pics and I also got some new goodies.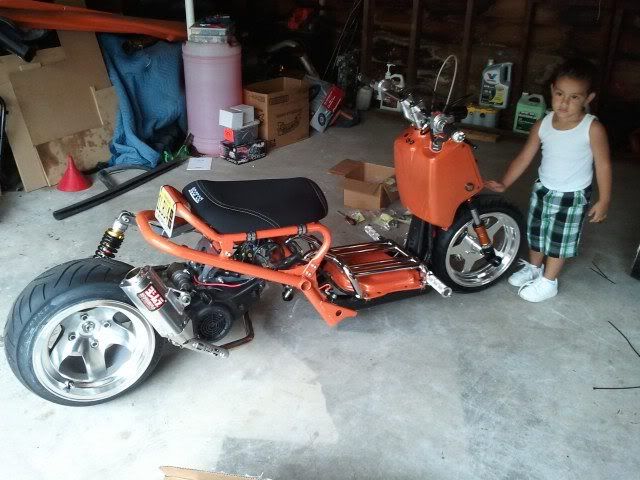 Thats my best helper, my lil son...he loves the ruckus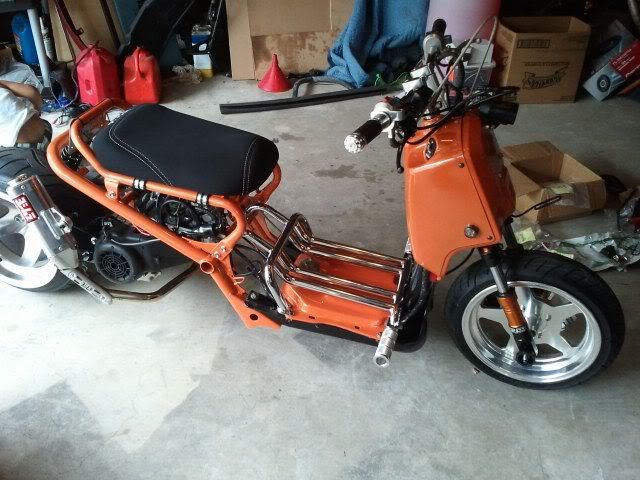 Heres a pic of my accord almost done incase your wondering.
And Here is a pic of my van that I use to haul my kids and my ruckus around.
Once again thanks to Totalruckus.com, Dorby Works, Rucksters.com and everybody on this forum that inspired me.
Got some New pics that was taken by the great guys over at
http://www.thespeedlounge.com
on Honda Day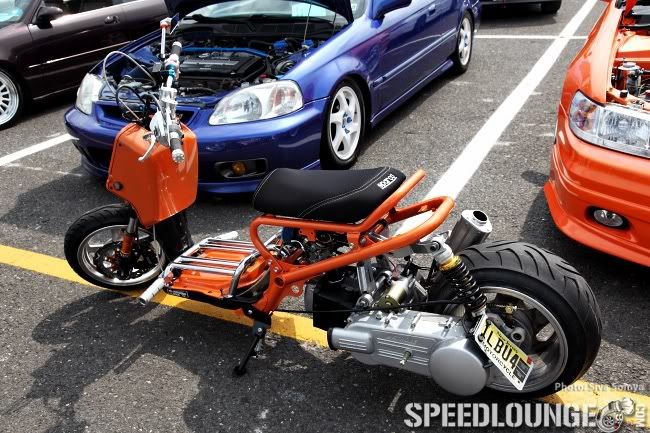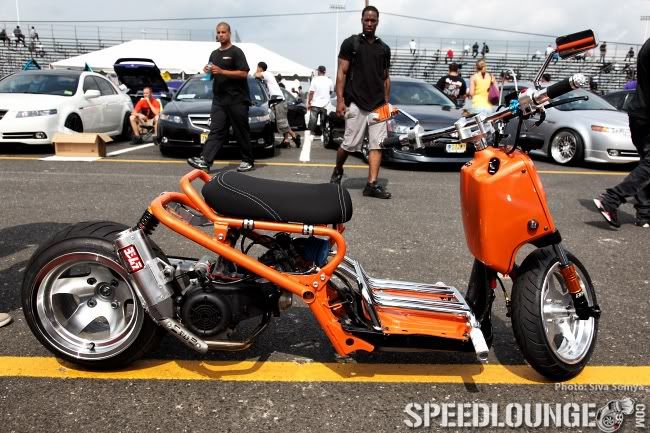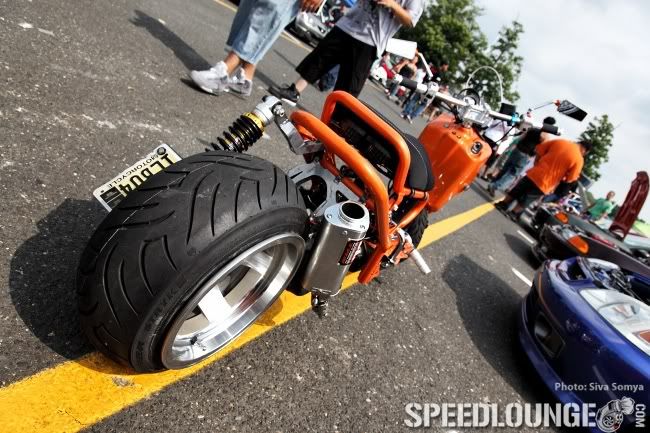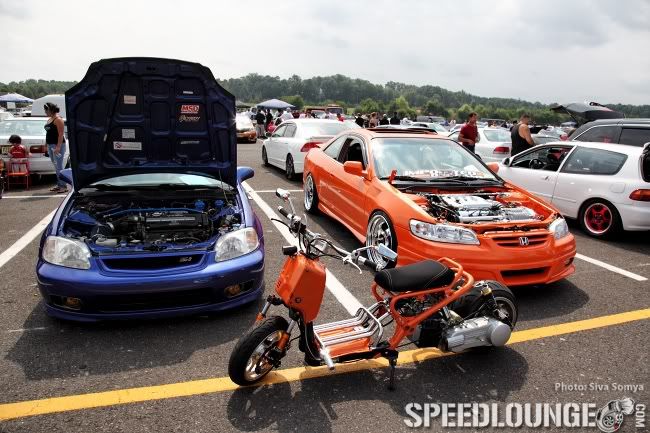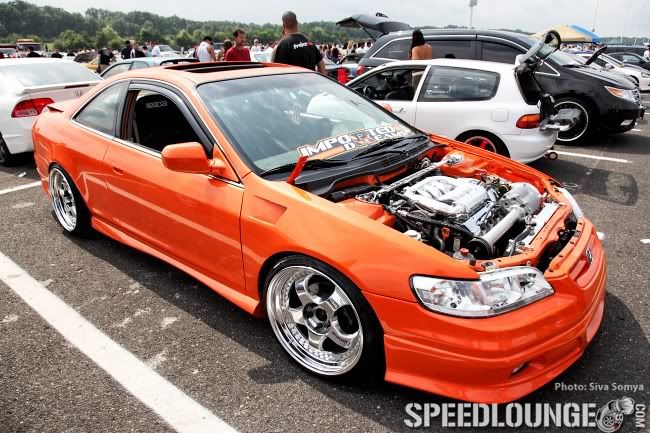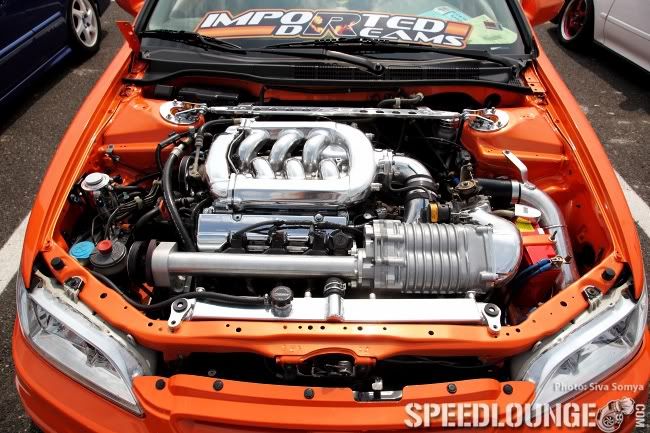 NEW PICS 9/4/2011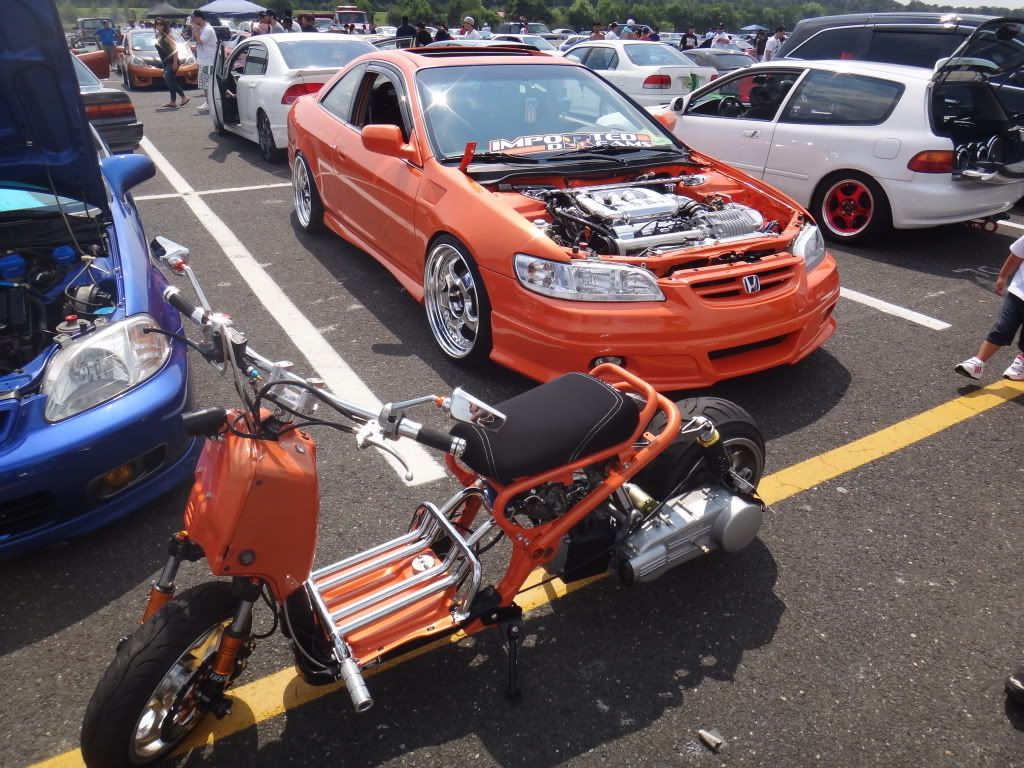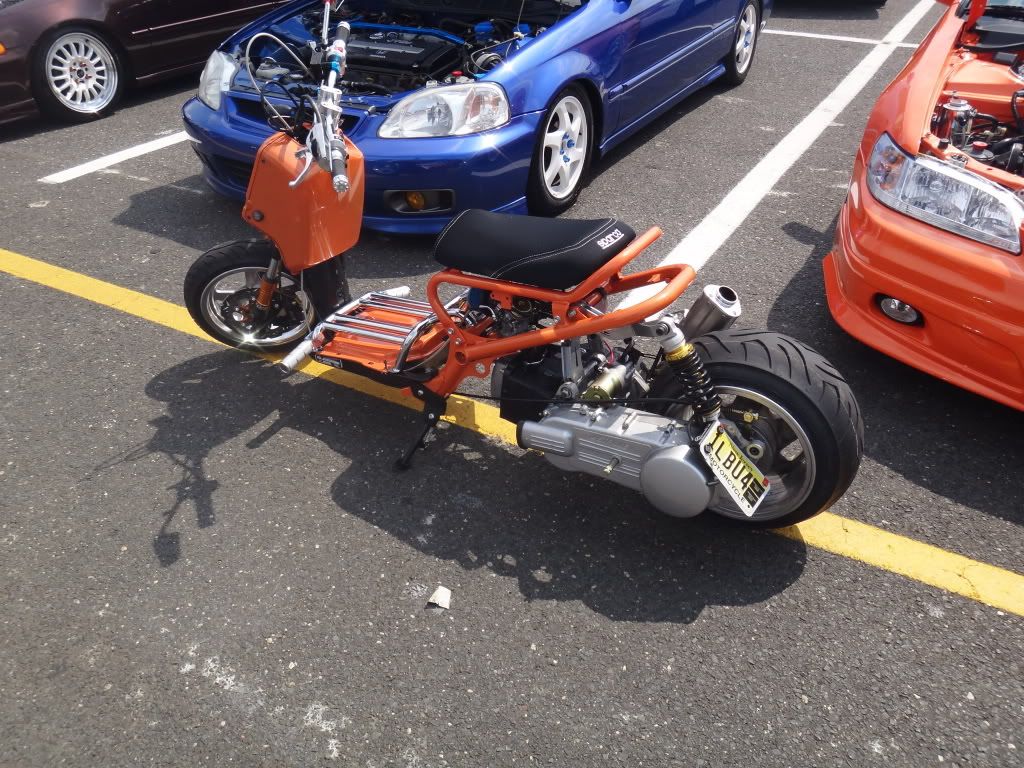 This kid was walkin around Honda Day...had to take a pic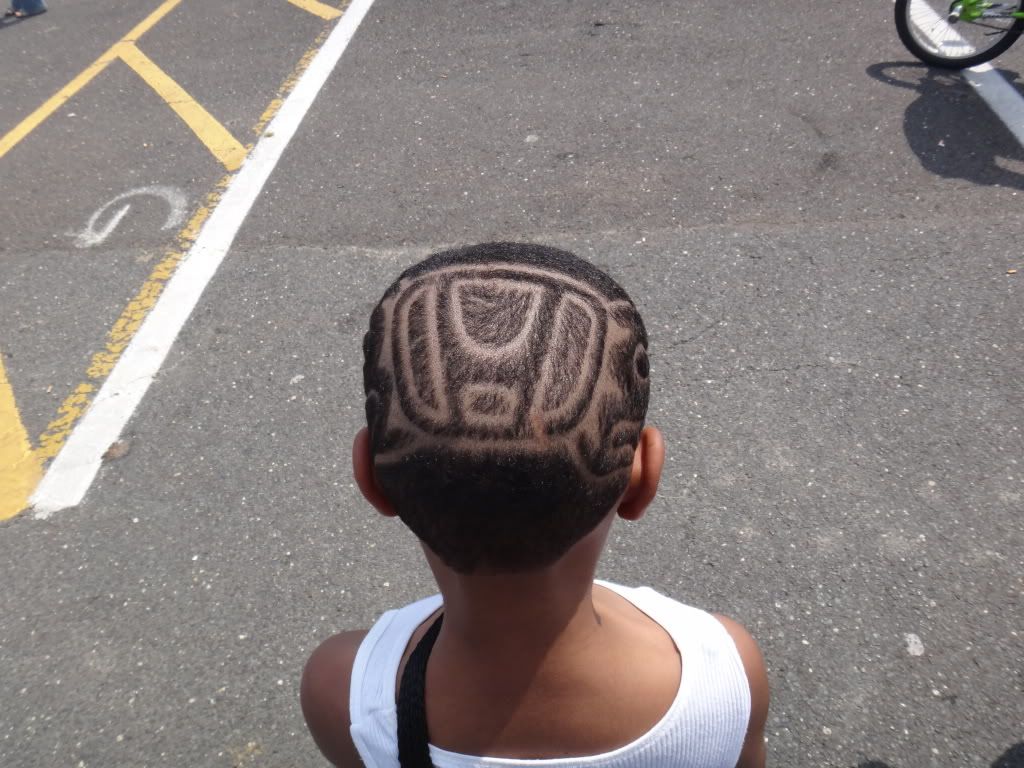 Dec 28,2012 Well the ruckus is going under the knife again. I was gonna do a color change due to all the orange rucks but I'm also in the middle of building my wifes rucks so Im gonna hold off on that. Just changing the wheels, 180 big bore upgrade and a few changes. Here are a few pics.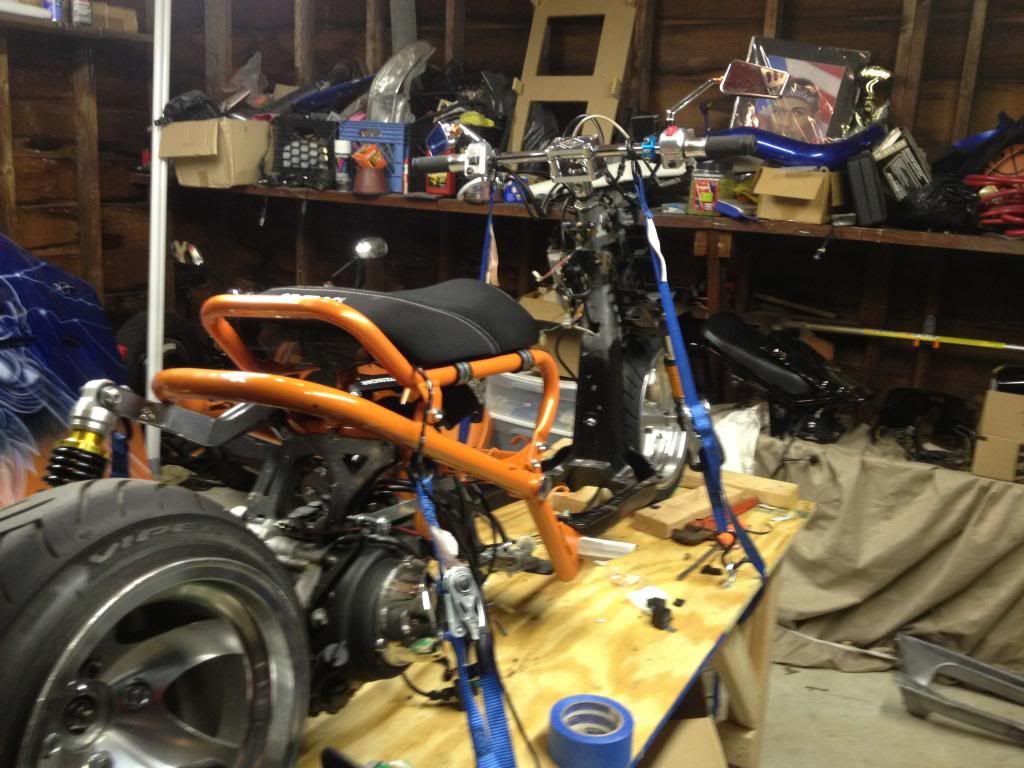 New wheels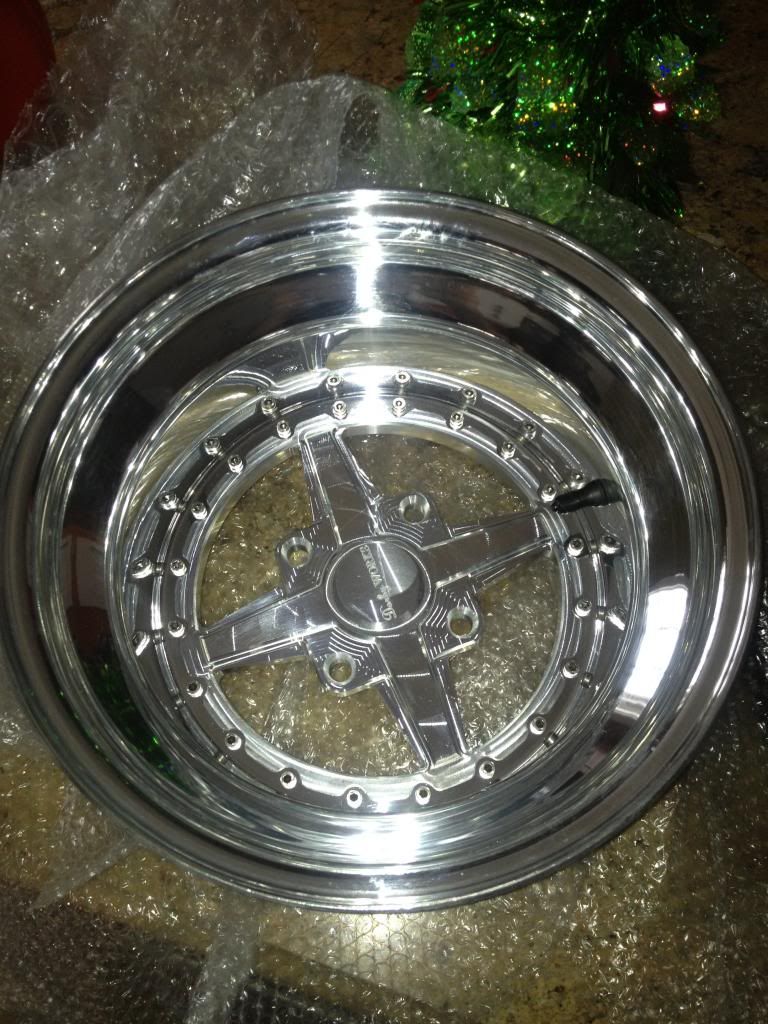 New Handle bar set up from Composimo, thanks John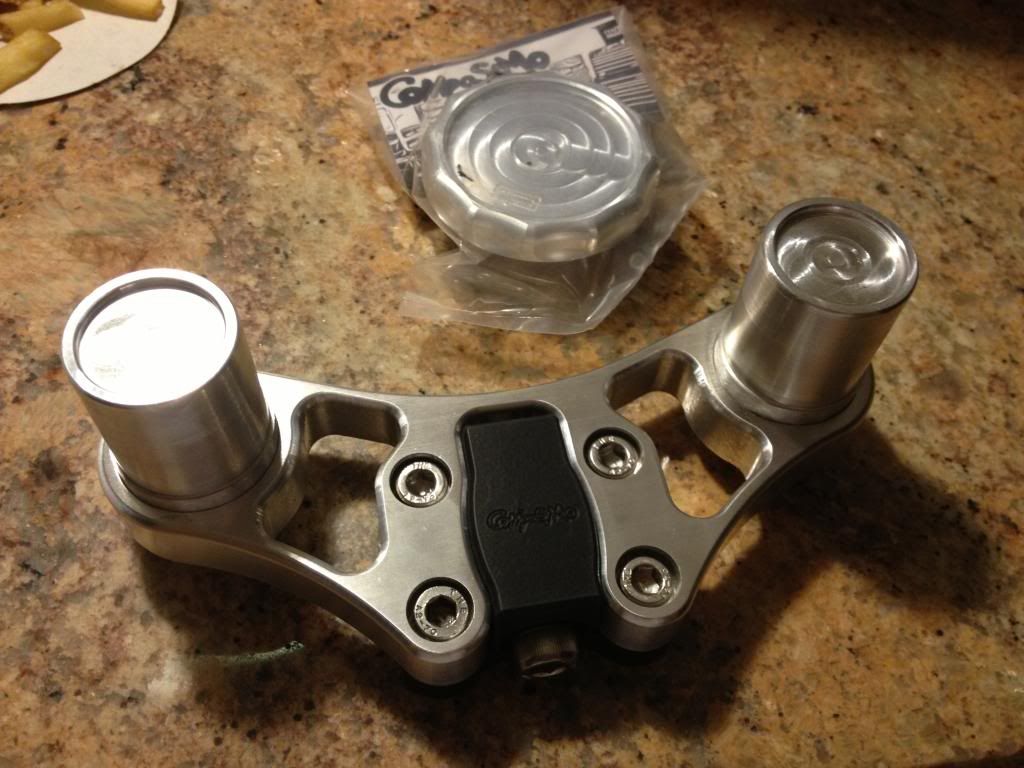 Stage 6 Controls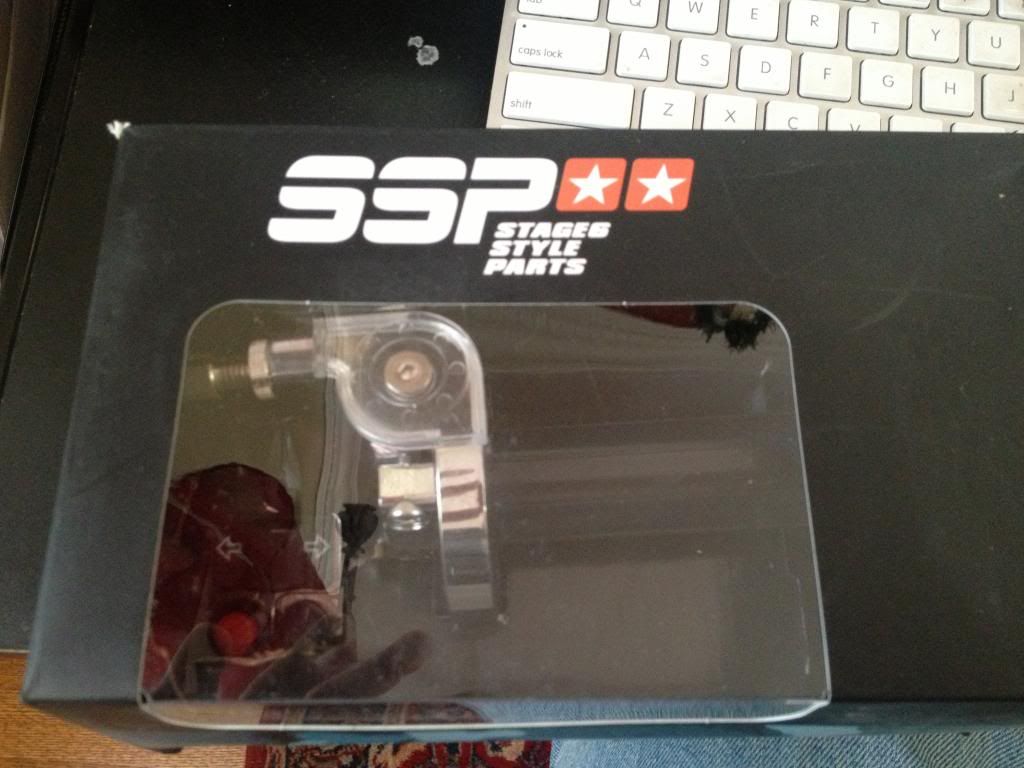 Trailtech Vapor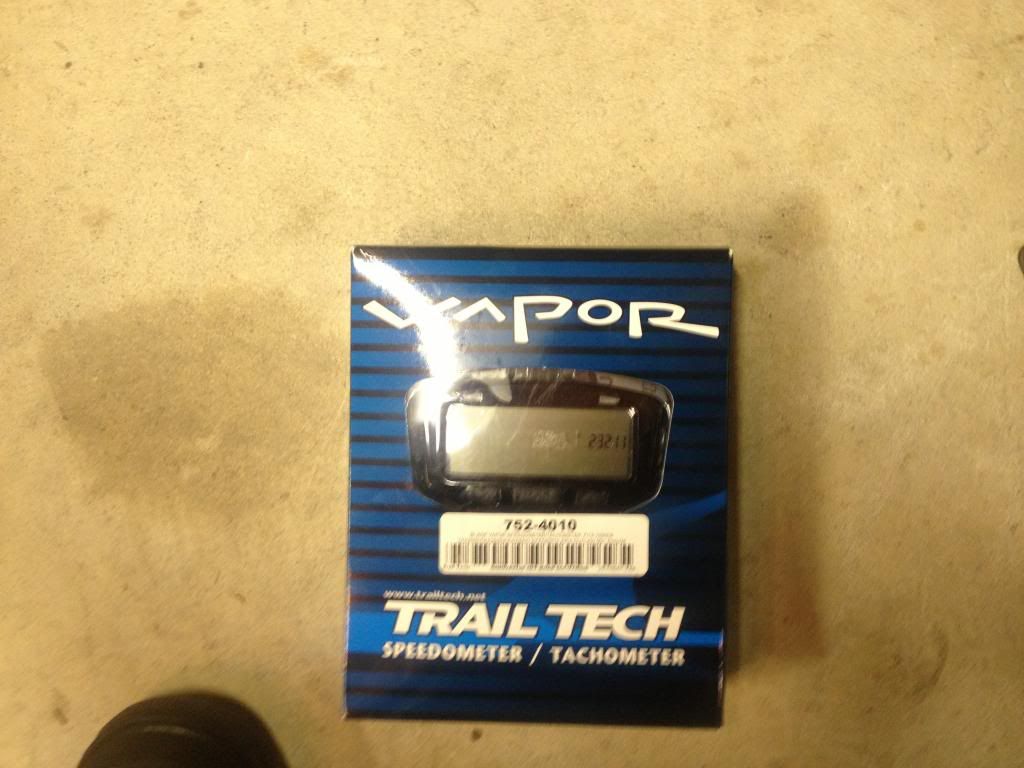 Dr Pulley Variator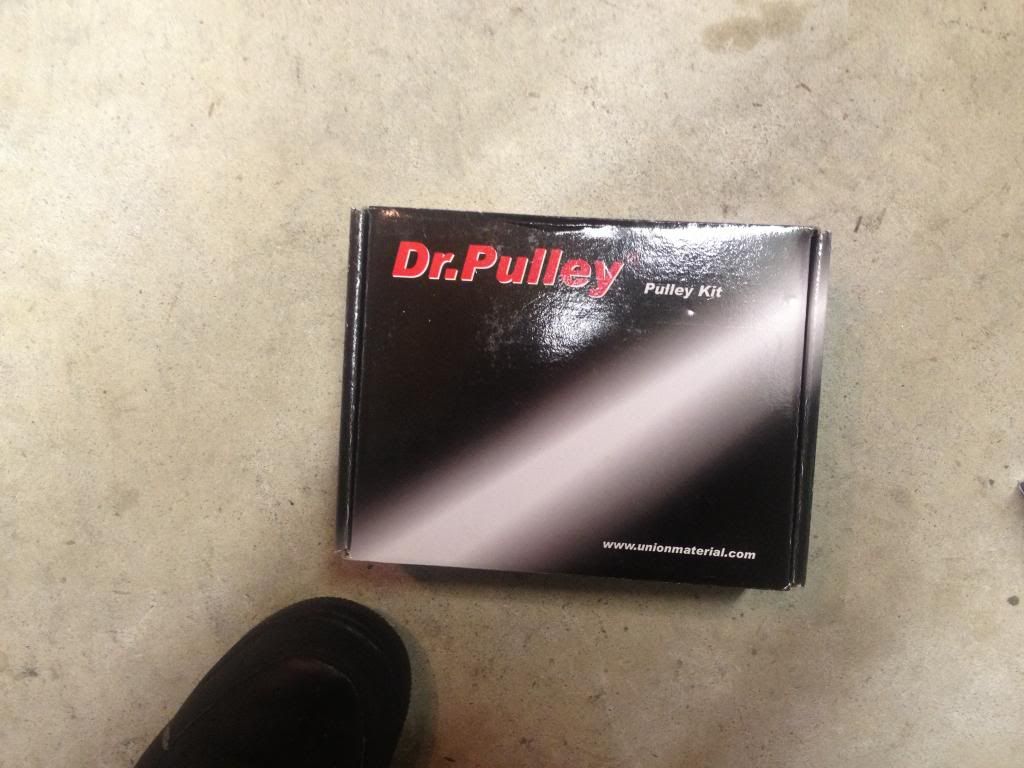 Half Apart
I been too lazy to update the changes on my ruck but here are a few pics 2/20/14
Changed the color up a little
[URL=http://s235.photobucket.com/user/nagoner1/media/IMG_3752_zps088c5e1c.jpg.html]