I've been here long enough, so guess I need to have an actual thread for my ride.
It started out like this a few years back: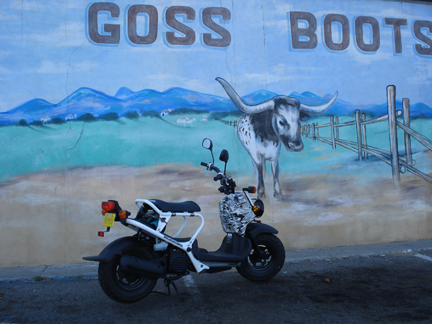 Its now more or less like this: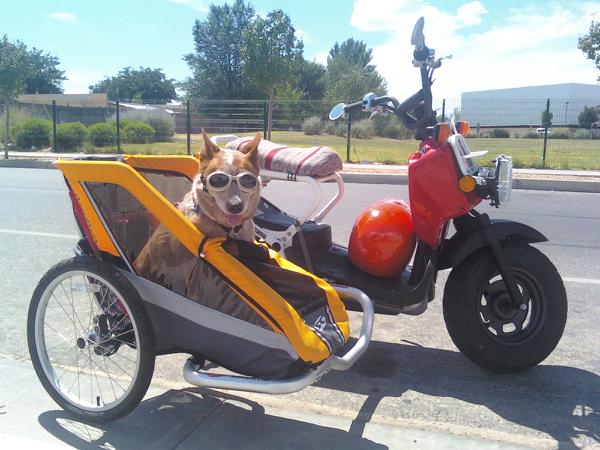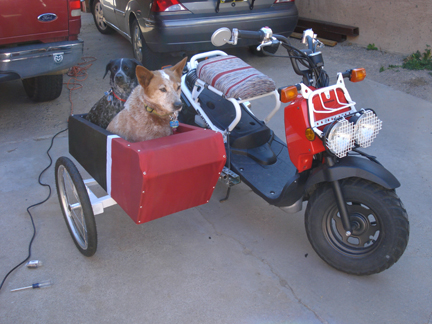 Stuff done to it:
custom made handlebar pad
custom saddle blanket seat cover
custom rally headlight grills
swapped for an '09 battery box
shaved and remounted tail light and turn signals
license plate remount
horn relocate
Motrax bar end mirrors
handmade sidecar mount
two sidecar options
Doggles for the dogs/passengers
painted wheels
kevlar belt
Dr. Pulley Sliders
KN Kikaku variator
K&N intake filters
blue clutch springs
Dynatek Black Box CDI
carb re-jet
Daytona rear shock
JC Racing lightened flywheel
Top speed of 47+ mph at 5000 to 6000 ft elevation.