Got her back from powder! Frame Gloss Black and accents of Red. I don't remember the actual name of the red but I love it! started putting her together the other day. here are a few teaser pics for now, the wheels are a little dusty from sitting in the shop for a couple days and have been cleaned since taking this picture Getting my parts list together to see what all I NEED to get her running again!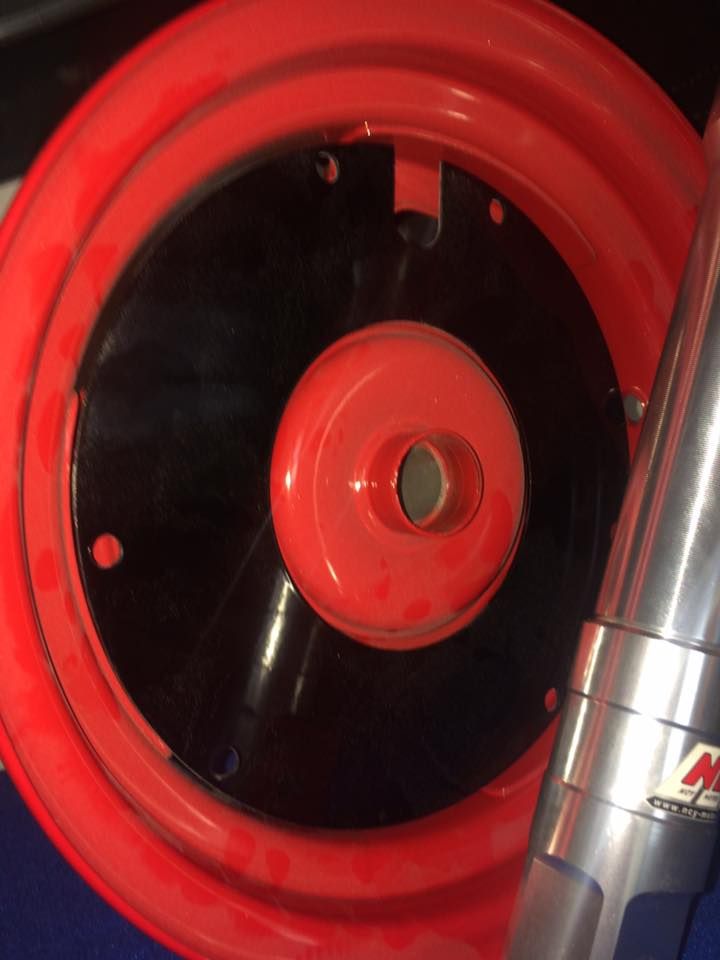 So as far as the parts I still need to get:
90 DEG Valve Stems
Vari Sliders
Bars to powder coater
New controls (the stock ones are scratched)
Front of battery box
Battery Box painted
coolant res
Parts I would like to get:
Tank Cover
New Grips
Bolt Dressup Kit
CDI
Lightened clutch/flywheel
Exhaust
Thanks for looking guys! This time I'm doing everything right and not cut corners!