I've been slamming the Noob thread with questions, so I decided to move them here and hopefully people can still help out.
The short of it: 09 Ruck. Left outside for 2 years then 2 years in a storage unit. Locked up stock motor. Stock MET motor thrown in w/ purchase. I plan on painting the frame and swapping the motors. Then getting her running
The old girl as she sat when I wheeled her in. Looks better in the pics:
After a lot of great help on the Noob thread. I pulled the locked up motor today. Took the cvt/swing arm off and cleaned her up. Then swapped it onto the MET motor.
Few things I noticed:
- Rollers in the ruckus variator have flats spots. Ones in the MET do not.
- Brake assembly on which the rear wheel mounts
(on the ruckus)
looks exactly like the one on the MET swingarm but with a section hacked off for clearance. Is this a mod?
- Pulled the exhaust off of the locked motor and there was what looked to be a mix of water and junk in the motor. Exhaust sounds full of liquid when I shake it but only a few drops comes out at a time when I shake. Trying to drain it by standing it upside down.
The rest are just pics of the process: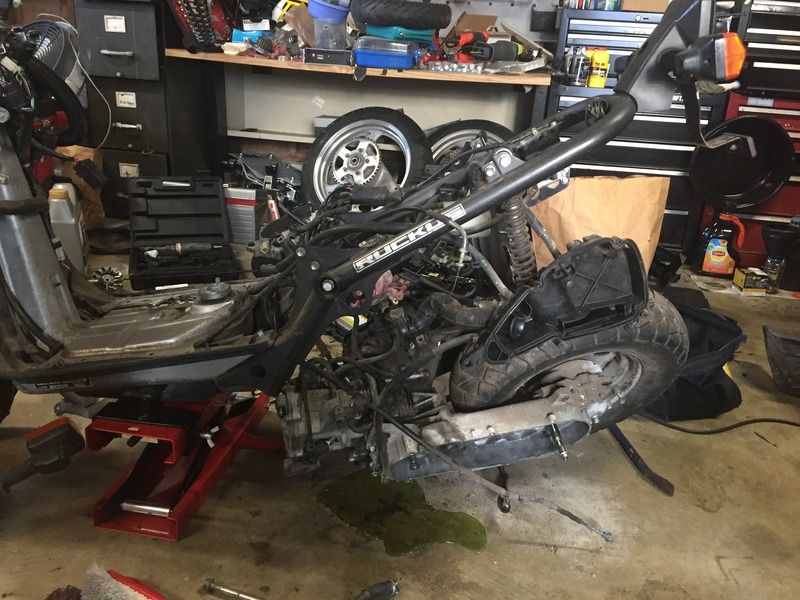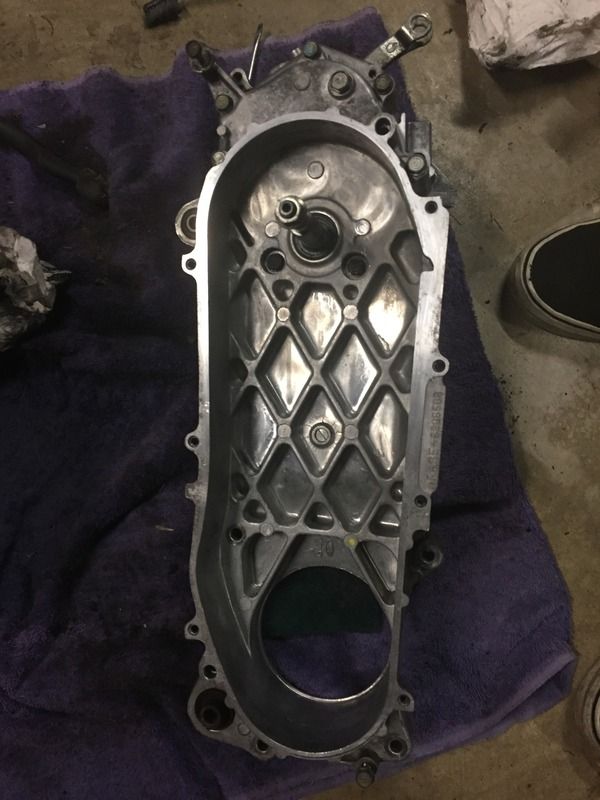 Ruckus CVT/Swingarm on the MET motor