Forgot to mention I removed the gas tank before I cleaned the garage
After removing the front forks I tried removing the speedometer.
Took some effort since the brackets holding it to the handle bars were bent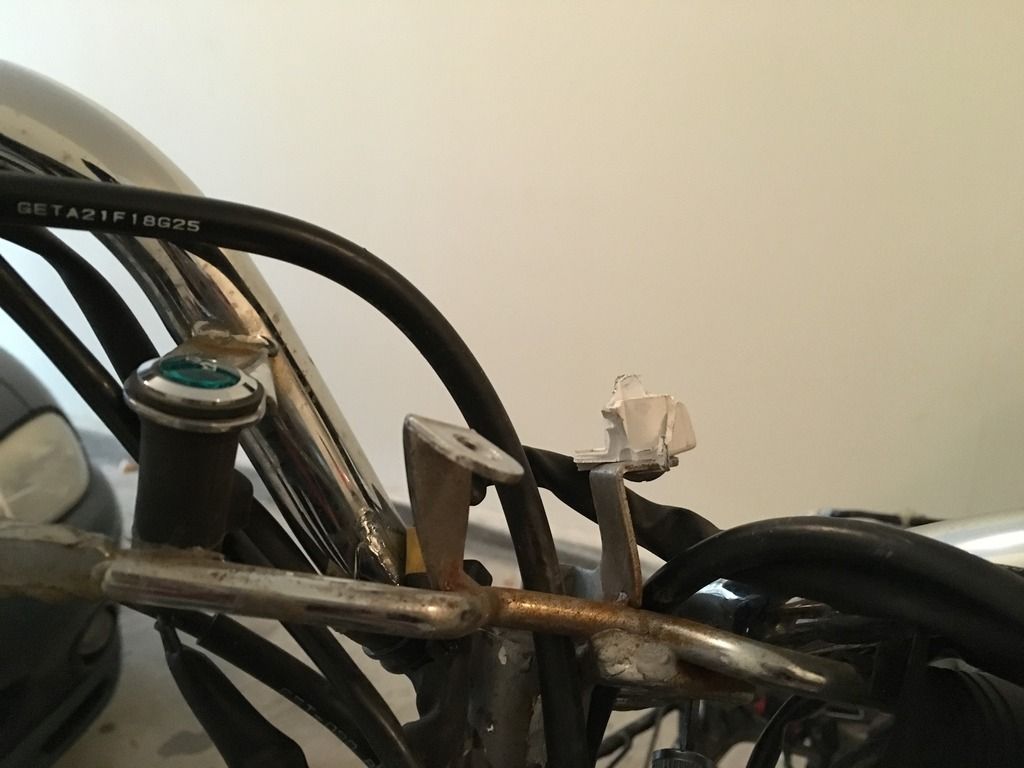 Speedo housing was fucked, along with the cover
Now I needed to removed the handle bars.
Left controls removed
Right controls removed along with removing the blinkers
Bent to shit handle bars removed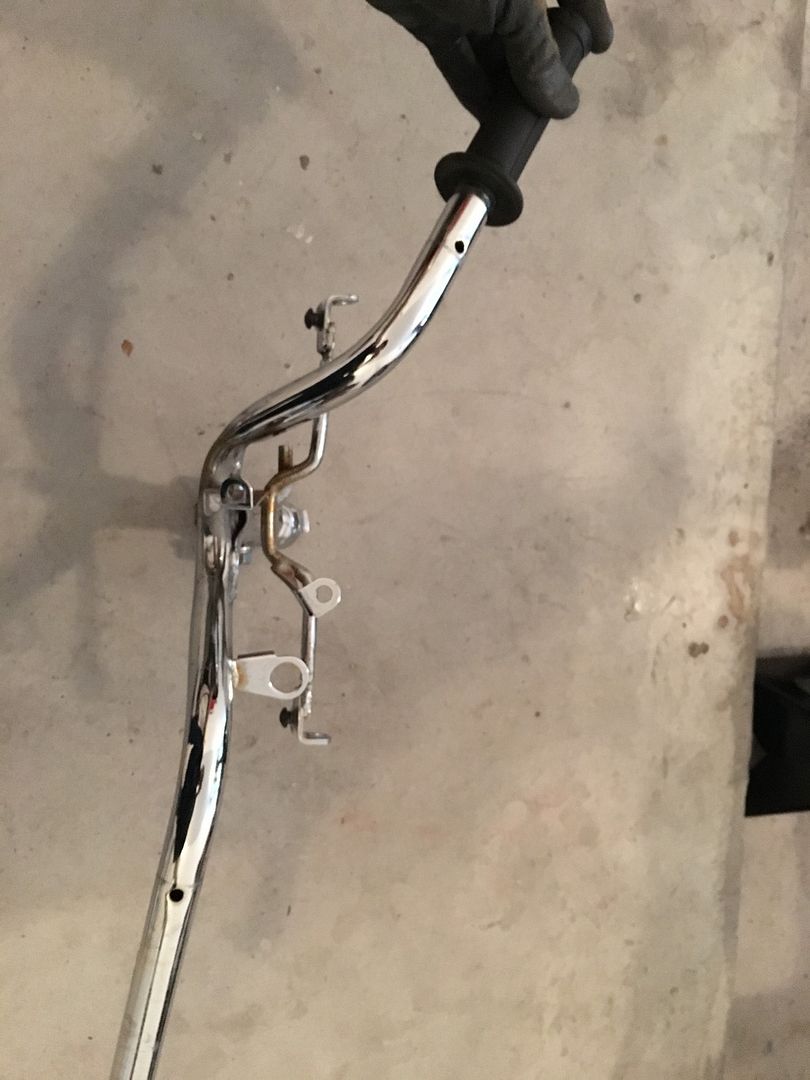 Look at her, all naked..
Then this kinda happened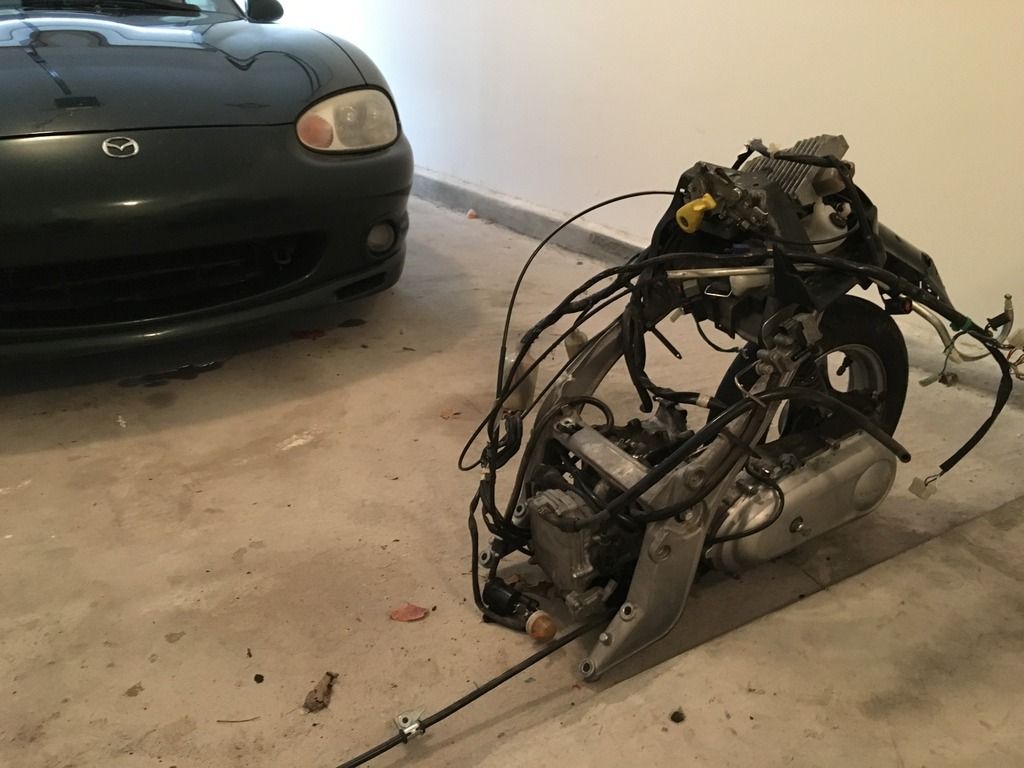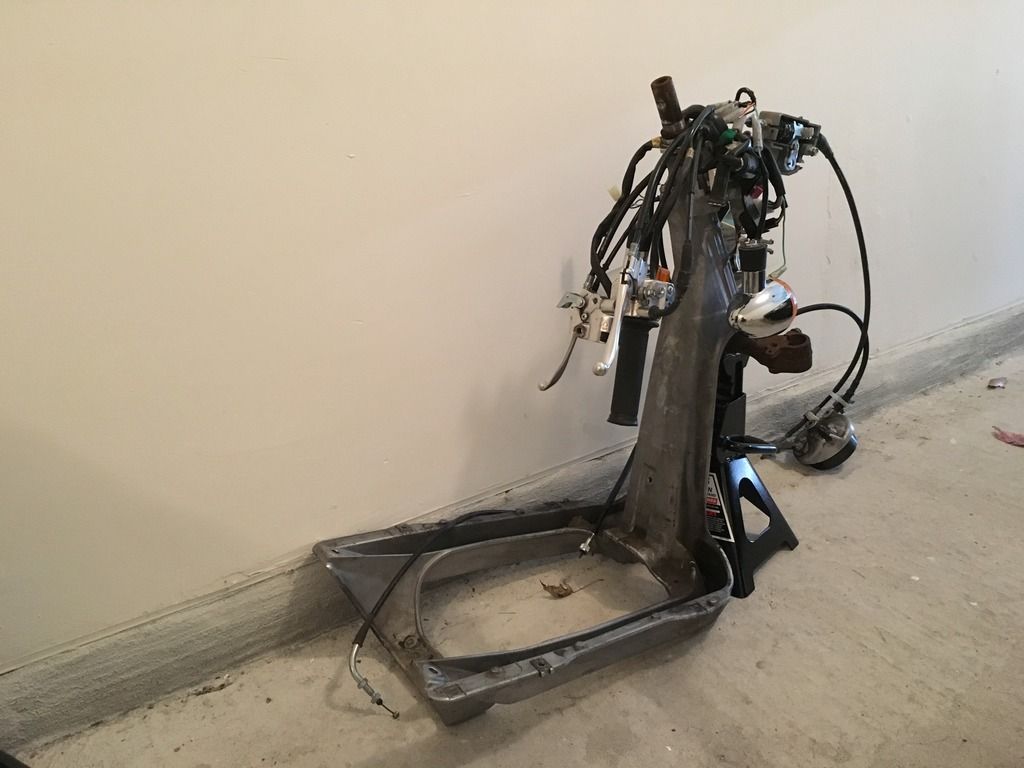 So as far as parts go, I'll need the following:
Forks
Handle bars
Speedometer
Front headlight
Plastic panels
Radiator with plastic housing
Rebuild carburetor
Change oil
Charge battery or new one