Ty-Dean Customs wrote:
Nice!

Are you going to be able to use the stock header? It looks like the angle is almost perfect.
I'm not sure... I might start fresh with a new header as I'm thinking of putting a couple loops in the header.
But yeah, I thought the same thing looking at it. It looks like a quick slip-on setup due to the angle.
I want this thing together sooner than later so depending on the timing of everything, I may just have to move forward with what I have if it starts to get real close to riding season and get to the bling later. We'll see.

_________________
Tony Stark was able to build this in a CAVE.... with a box of scraps!!!! - Obadiah Stane (Ironman 1)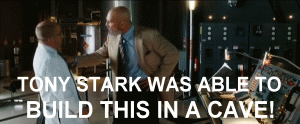 Ruckus Evolution.... The Punisher Build ----->

The Knicks Build

------> UPDATE:

The 250cc Gears of War Build (aka RuckFlex)