Bought a table off a friend that no longer needs it, so I can work comfortably at home.
gonna need a make a ramp tho... reflex stuff is heavy, lol.
Nice weather today so I pieced things together for a mockup real quick today. I dont think it will have this length once the mount is made. I'm shooting for the same length as regular a 12.5" GET stretch, so probably a bit shorter.... we'll see.
I'm gonna pull all the GET stuff off during the week. I would've done it today, but I had to do some work on my car that its been too cold to do, before it gets cold again. Gotta give my main ride some love too.
Waiting on a package with my front and rear disk levers.
I dont wanna go too far into the year before getting the fabricator to do his thing, so I'm gonna try and stick to the plan of getting things to him around the start of Feb.
Even though it has the stock skinny on, I'm going to put a 12x8 fatty on it when all is said and done.
Rambling over.... here's a pic.

_________________
Tony Stark was able to build this in a CAVE.... with a box of scraps!!!! - Obadiah Stane (Ironman 1)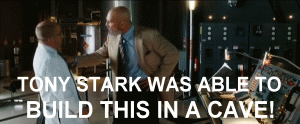 Ruckus Evolution.... The Punisher Build ----->

The Knicks Build

------> UPDATE:

The 250cc Gears of War Build (aka RuckFlex)