Ty-Dean Customs wrote:
DEVHOUR3D wrote:
A few small updates. I'm in the process of buying a home, so I've been pre-occupied with that.
Soon as I close on the house, I'll be back to ruckwork. Until then, I'm basically on a $$$ freeze.
Nice to see some progress on the build.
Congrats on the home!
Thanks man, the house is one of the main reasons I moved out here from sunny FL, so when its closed on and I can breathe a sigh of relief, I'll be that much saner.
Yeah, a little progress. You've really left me in the dust with your build.
Yours is really looking badass man! You gotz skills!

_________________
Tony Stark was able to build this in a CAVE.... with a box of scraps!!!! - Obadiah Stane (Ironman 1)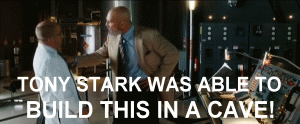 Ruckus Evolution.... The Punisher Build ----->

The Knicks Build

------> UPDATE:

The 250cc Gears of War Build (aka RuckFlex)