And finally my bike is ridable!!
Picked it up from the muffler shop. I really need to learn to weld. In my next house hopefully I'll have the room to try.
Anyway. Sectioned out a few pieces of the head pipe.
The vertical piece was cut out of part that bolts to the head. The horizontal one was cut out of the straight section allowing the header to fit a lot tighter to the motor.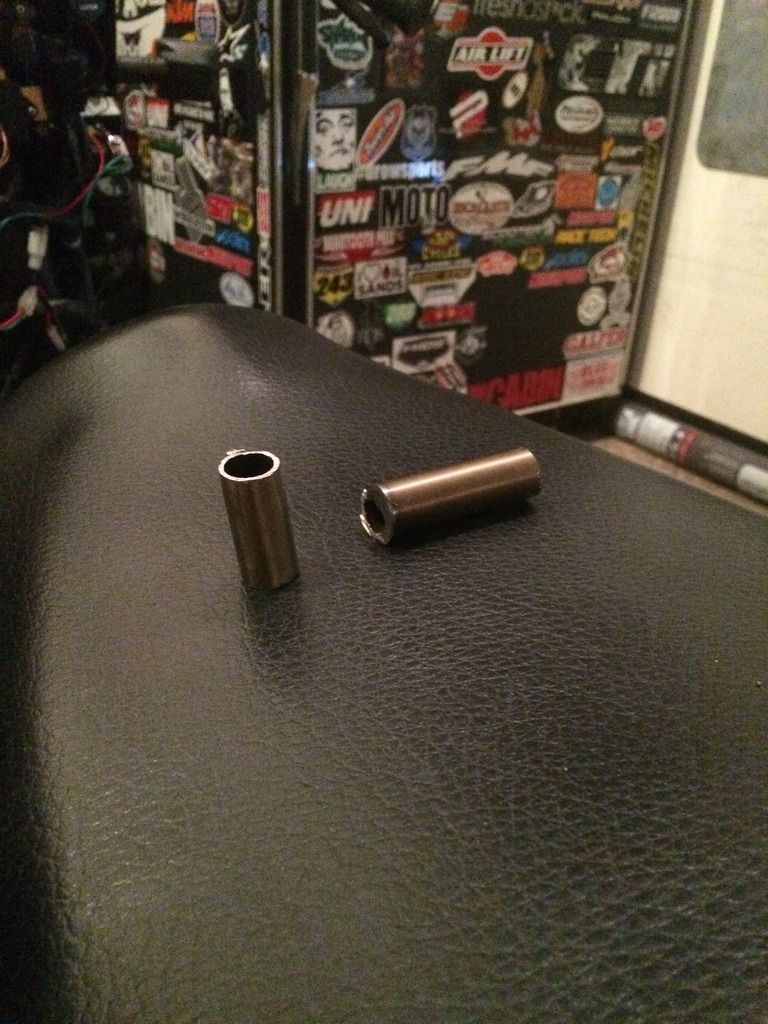 Thankfully the shop did as I asked and made the mounting location for the stock centre stand the lowest part of the bike.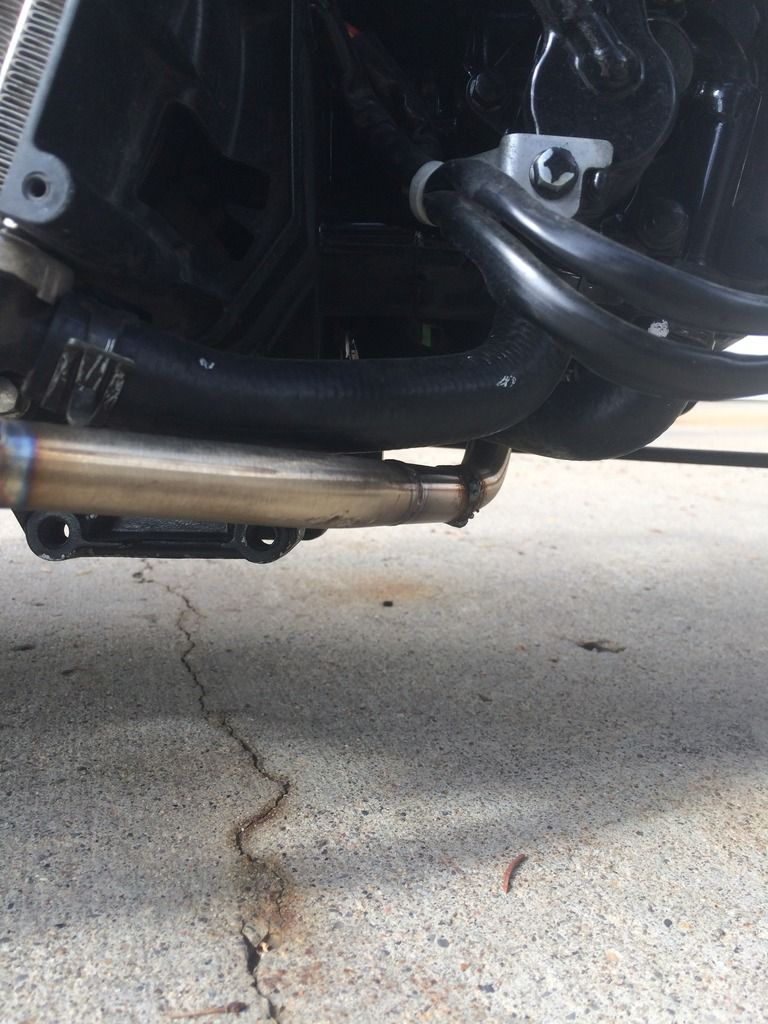 Really happy with how the head pipe turned out. Lots of clearance now. Might have an issue with heat affecting the rad hose. May have to look into some exhaust wrap.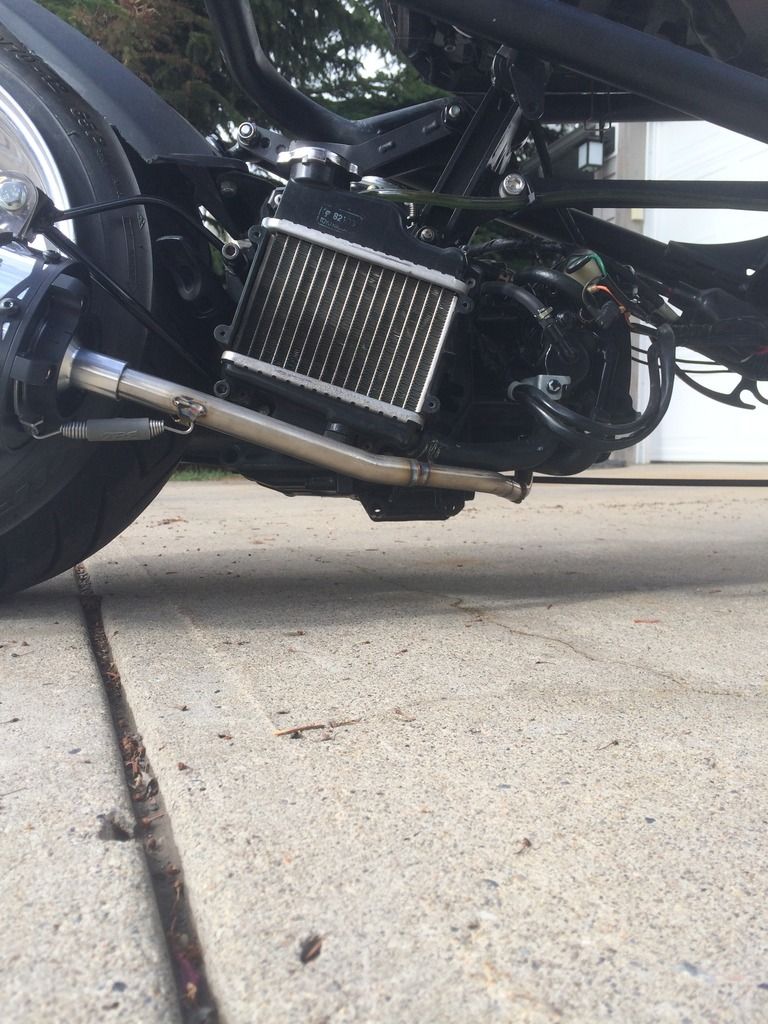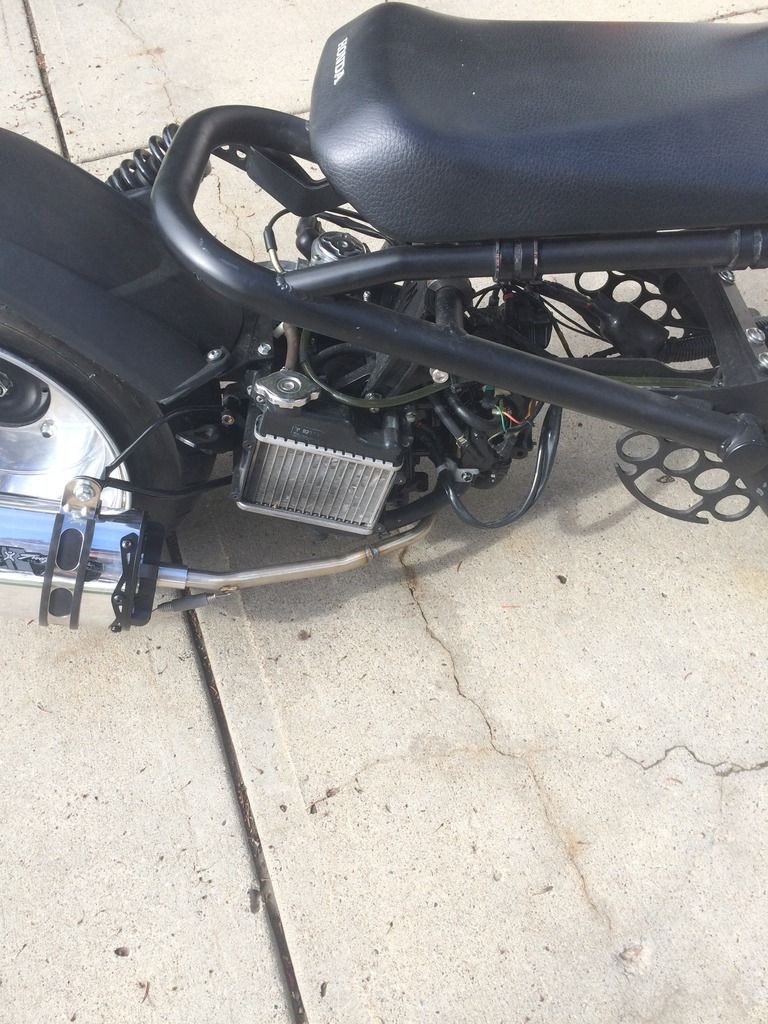 Took it for a ride down the street and did a few figure 8 turns to make sure I had all the clearance I need. Didn't have my intake runner on so cant comment on the performance.
Only down side is that with the head pipe mods the silencer is now a bit crooked. Not too happy with that look. After the weekend I'll see about straightening it out if I can. Hopefully I just have to bend the bracket or something.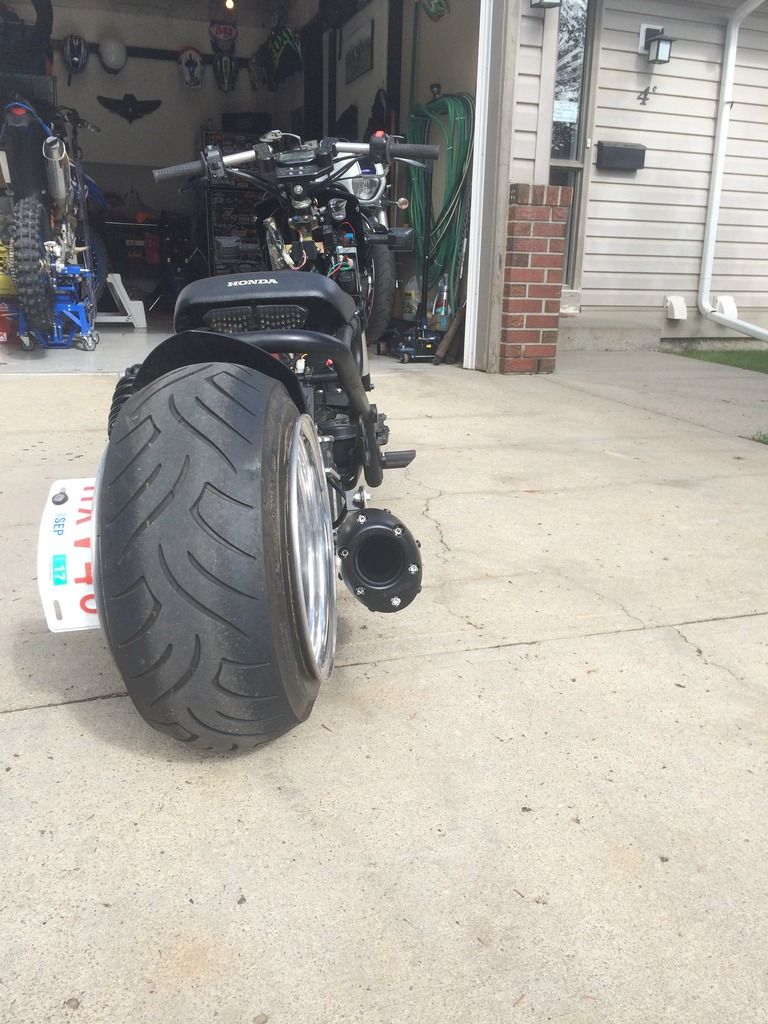 Really like the sound the 2Brothers pipe makes. Much better than that GP version I had. And IMO it's much better looking.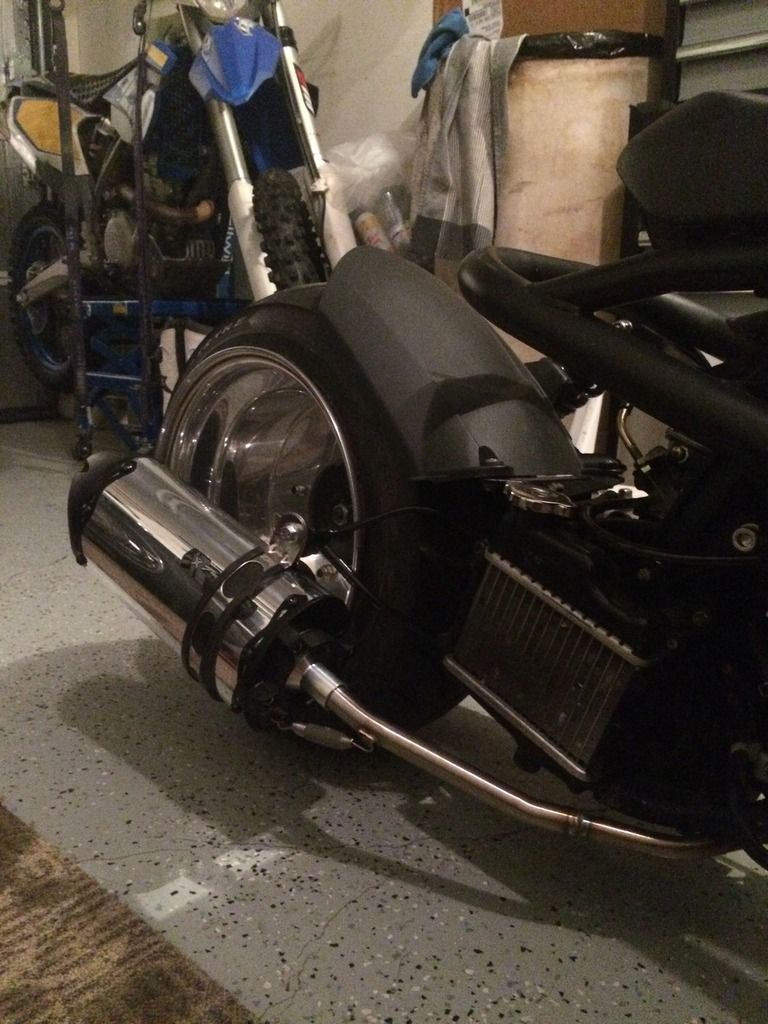 The wife says the pipe is a bit too "sporty" for the look of my bike. Mentioned how it doesn't really fit with the knuckles gussets.
Whatever, I don't have that same opinion. Going to run it for now. Looking forward to finally getting out for a ride next week.

_________________


2003 Ruckus- Black and Chrome


viewtopic.php?f=92&t=86370


Girl Friends 2003 Ruck


viewtopic.php?f=92&t=89000