Made a little progress in the freezing arse cold
Homemade lowered seat! I used the ol, "cut and smash" method and it worked great! Now i need to invest in a nice vice and i can pump these out all day. And it actually came out better than one i paid for on the other ruckus! It needs to be sanded down all over and repainted but it needs to warm up a little first. But the welds are nice and strong on the rear. Much better than i was expecting. Edit: sorry the pics are so blurry, the camera hates low light, even with the flash.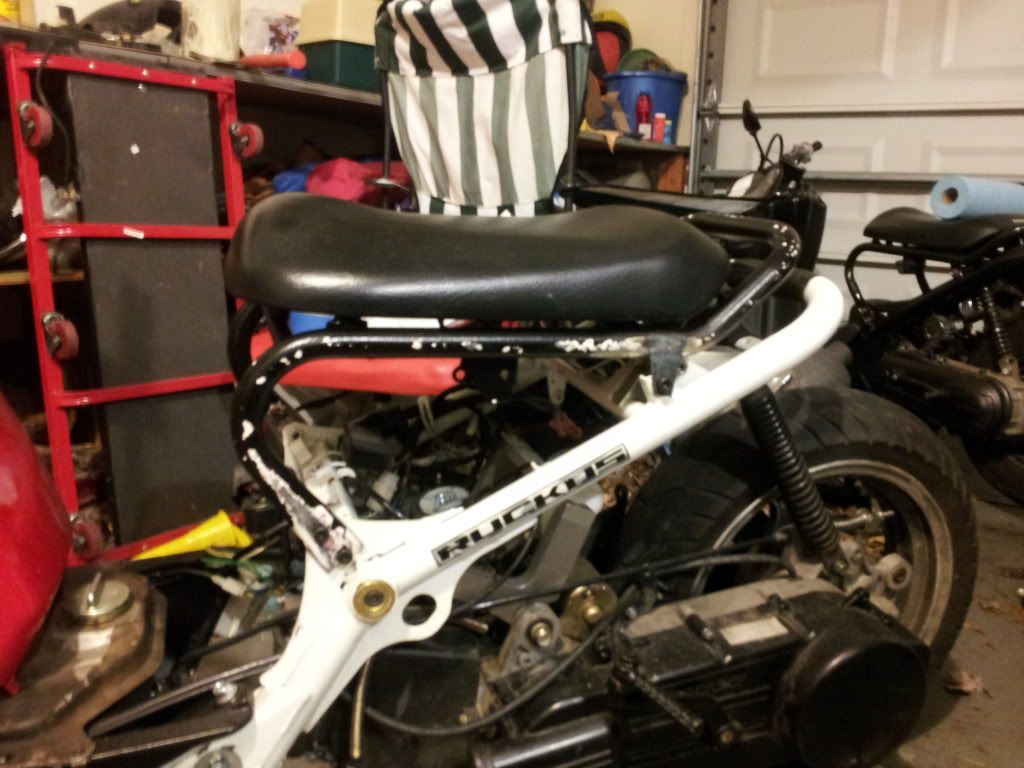 I made sure to add just enough space to get the shock bolt out incase the need ever arises.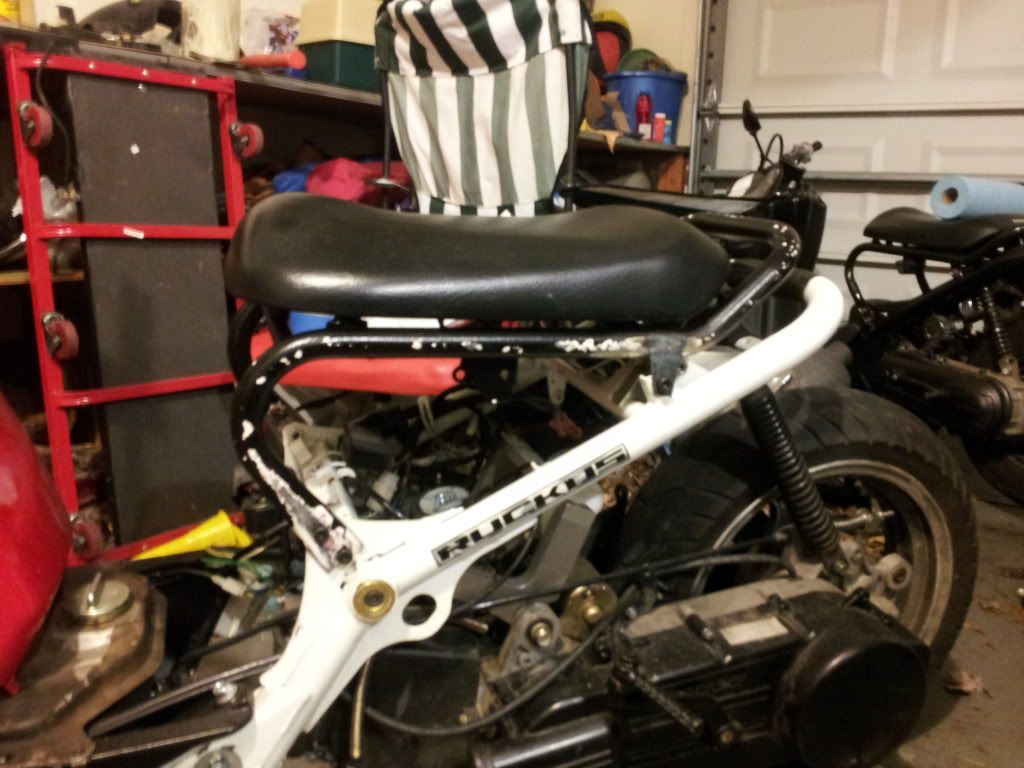 I think next im goingbto cut the whole up-swoop section of the seat frame and just add a rear cross brace in there somehere.