Redid my bars again. Had to redo the whole thing. Added the Section to mount the Windshield and added loops to help strap the bike when I Transport it.
I did an almost complete breakdown of the bike. Also refreshed my Bolo Big Bore. Honed the cylinder and threw some new rings on the piston. Took my time Lapping the valves and got that perfect wear pattern.
Cleaned up and reorganized some of the wiring. What a pain in the ARSe.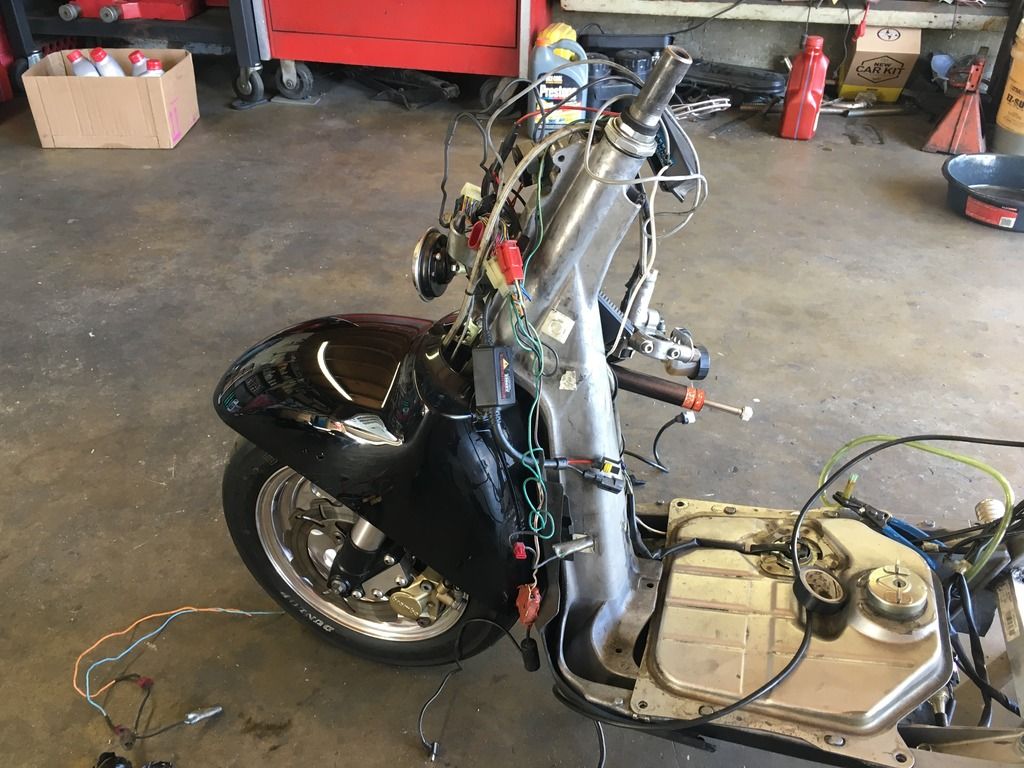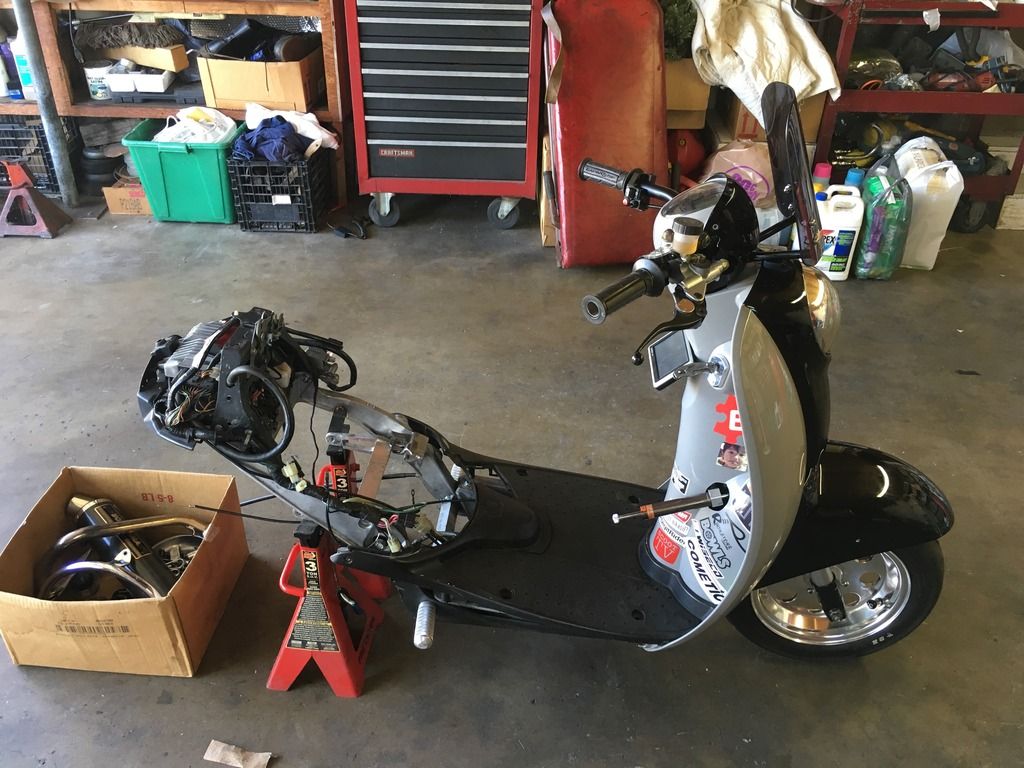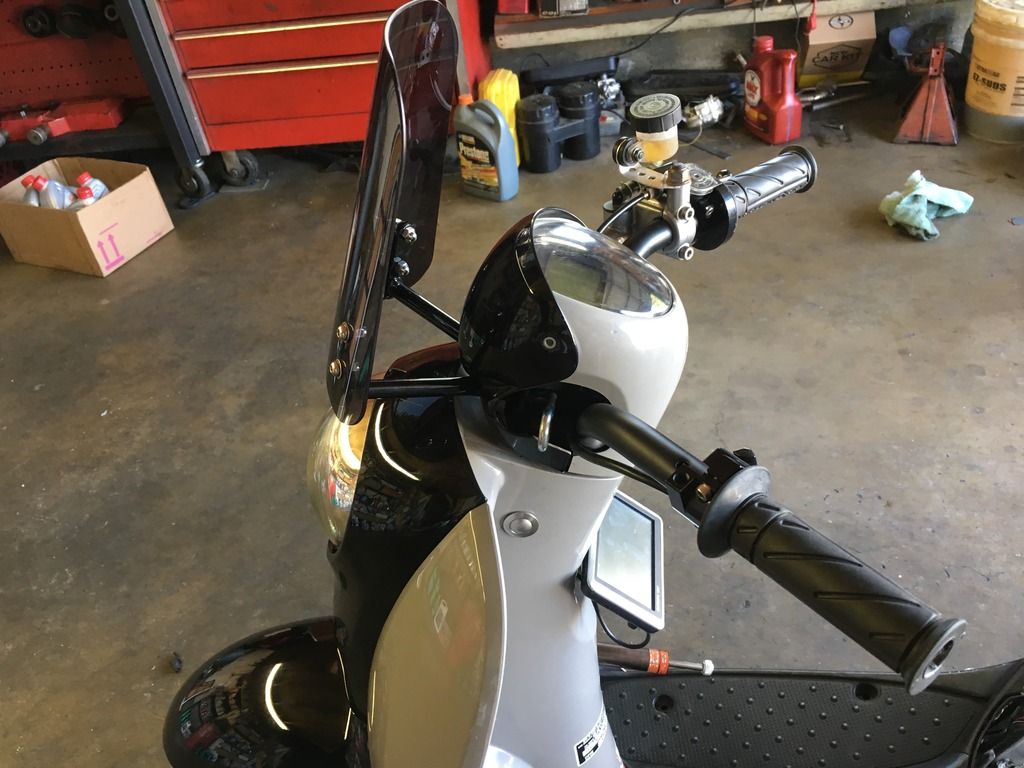 Finally installed my new Custom SushiBoyz Key guard.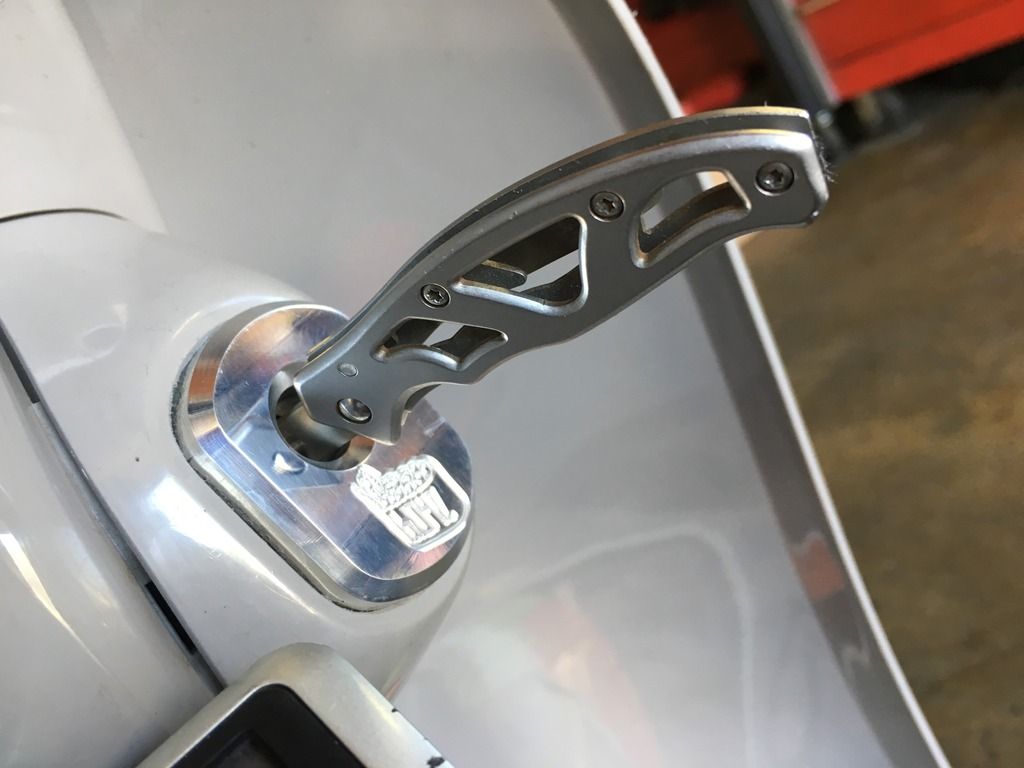 Hoops so I can attach the tie downs for transporting the bike.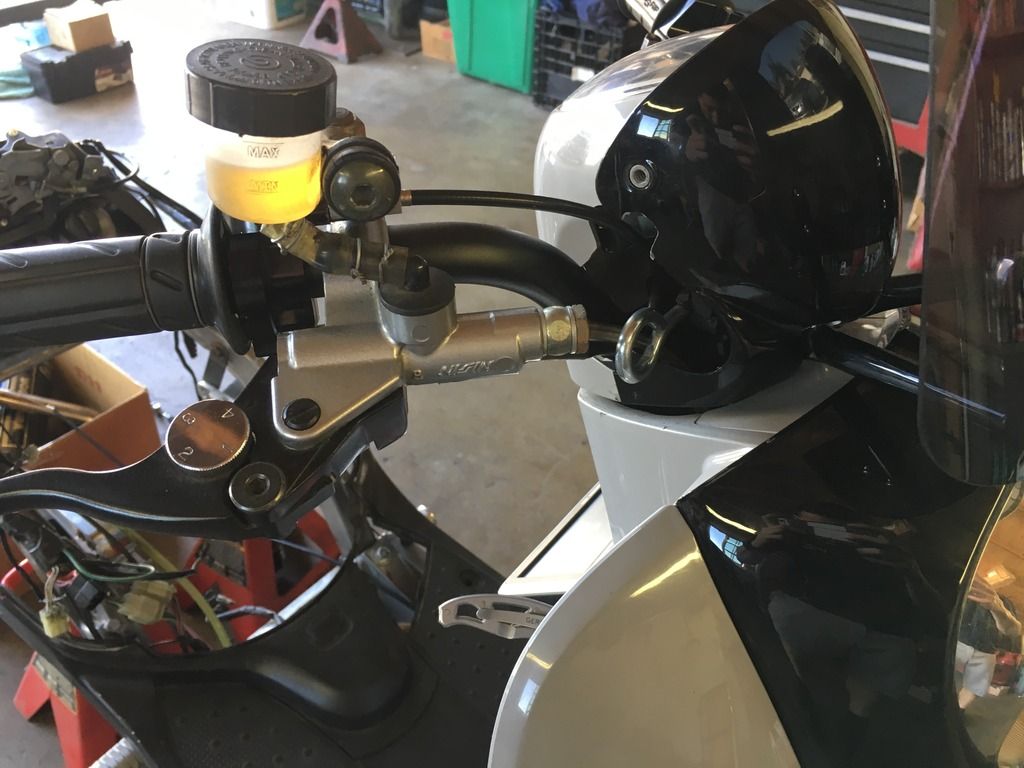 After Lapping the Valves. I threw new valves on both intake and exhaust.
Honed the cylinder with a 600grit ball hone. Surprisingly it came out pretty good.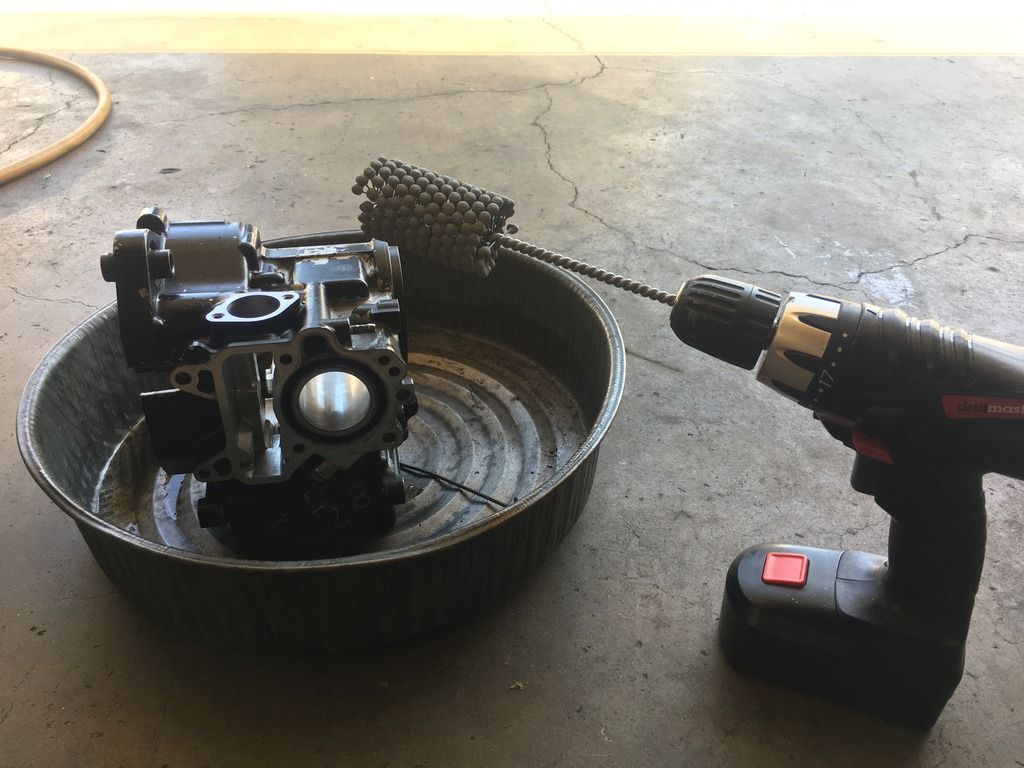 Same Bolo Big bore piston for about 6k miles and 2 Super Sundays. One more and Im going to replace it and the Cylinder. Probably replace the Crank too with a fresh new one. This crank has seen 60+mph and well into the 10.5k RPM range a LOT! Amazed the bearings are still good.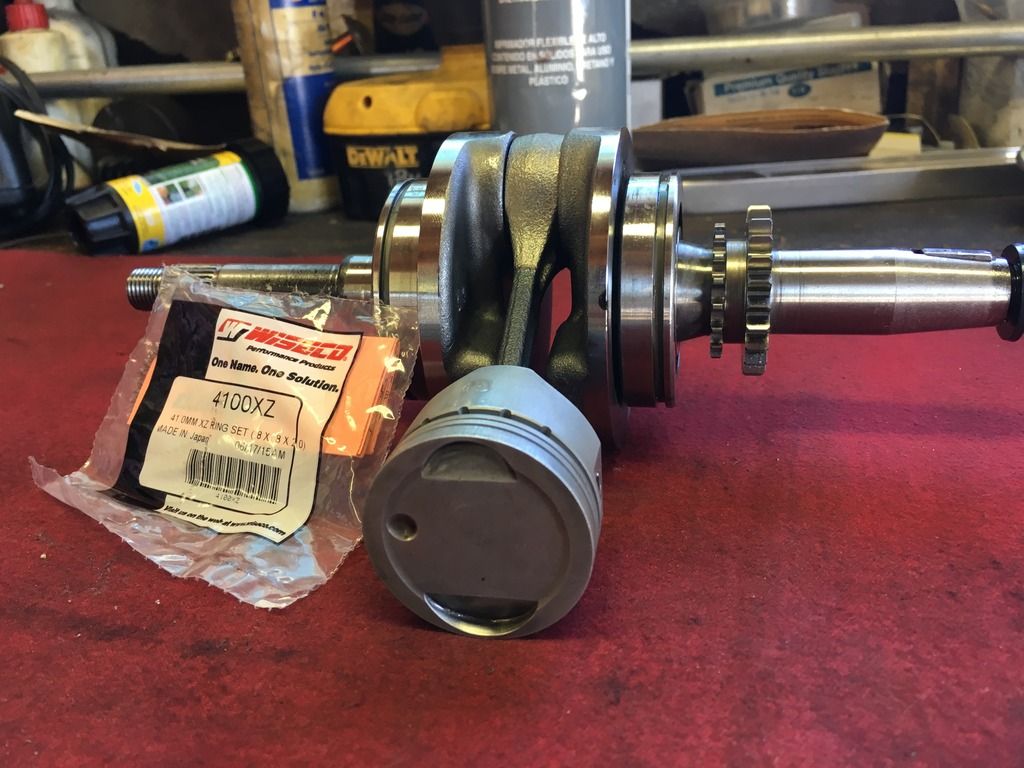 Also Checked the ring gap on the new rings. Didnt measure it but pretty close. I didnt realize how small the gap would be.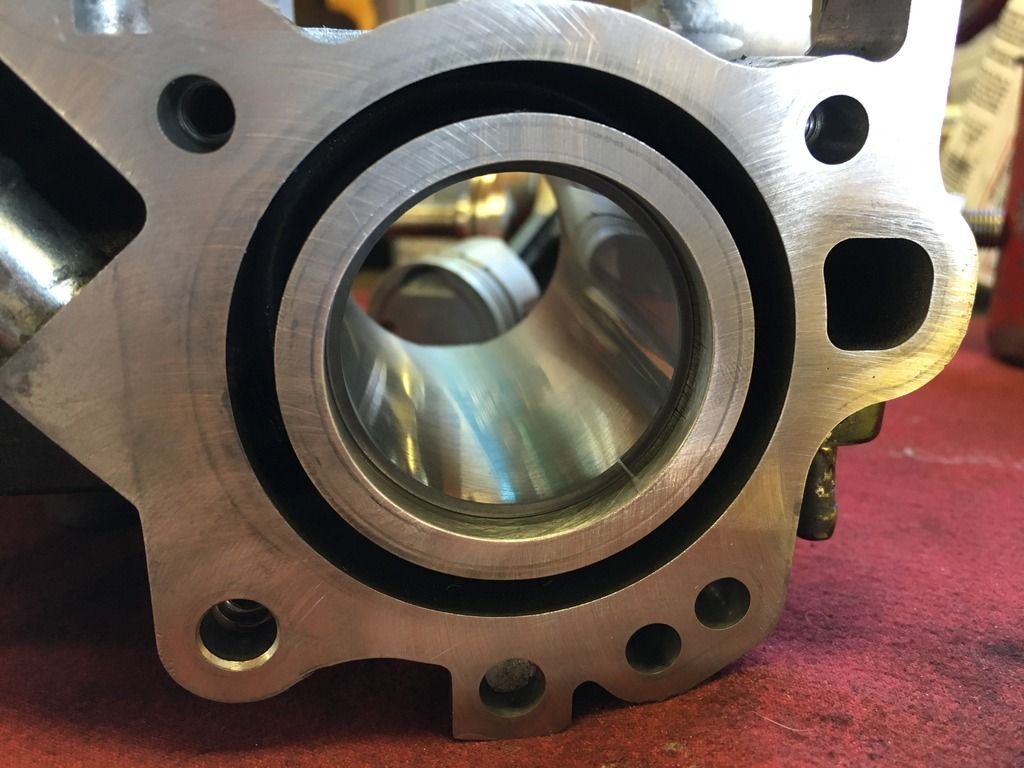 TOP SECRET FREEBEE. The ONLY way you will keep your valves healthy and not destroy them when you run a cam or RPM high a lot is Lightened Valvetrain components. We have no stiffer Spring options so Lightening everything and running new Springs every time you pull the head is key.
I also WPC treat every component in the head. including valves.

_________________
08 Metro- 64/58 club

viewtopic.php?f=92&t=63326
09 Metruck- SOLD
viewtopic.php?f=92&t=79193


ConElite for Mod 2016!!!!