Its been a while since Ive updated this bad boy. Time to show TR some love.
So just recently my left side handle bar cracked so I decided to completely redo my set up.
Tore the bike apart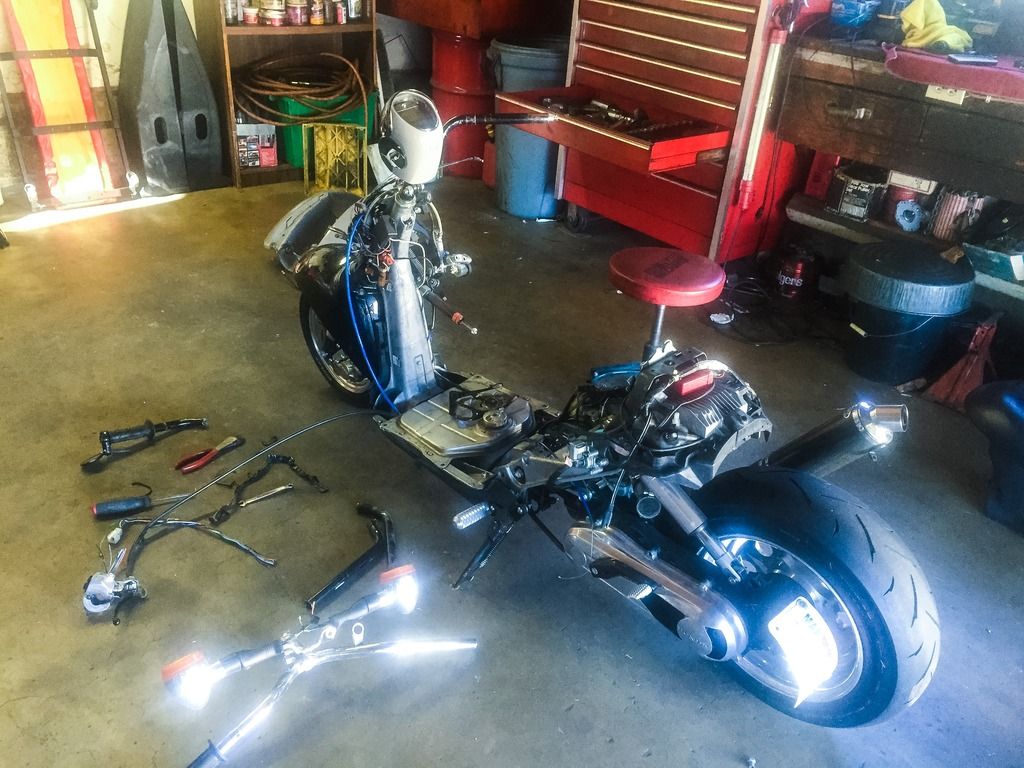 I also obtained a Kijima Windshield from a friend. I have always wanted to add one to a met and told myself when I redo my bars ill integrate this.
First Kijima Met?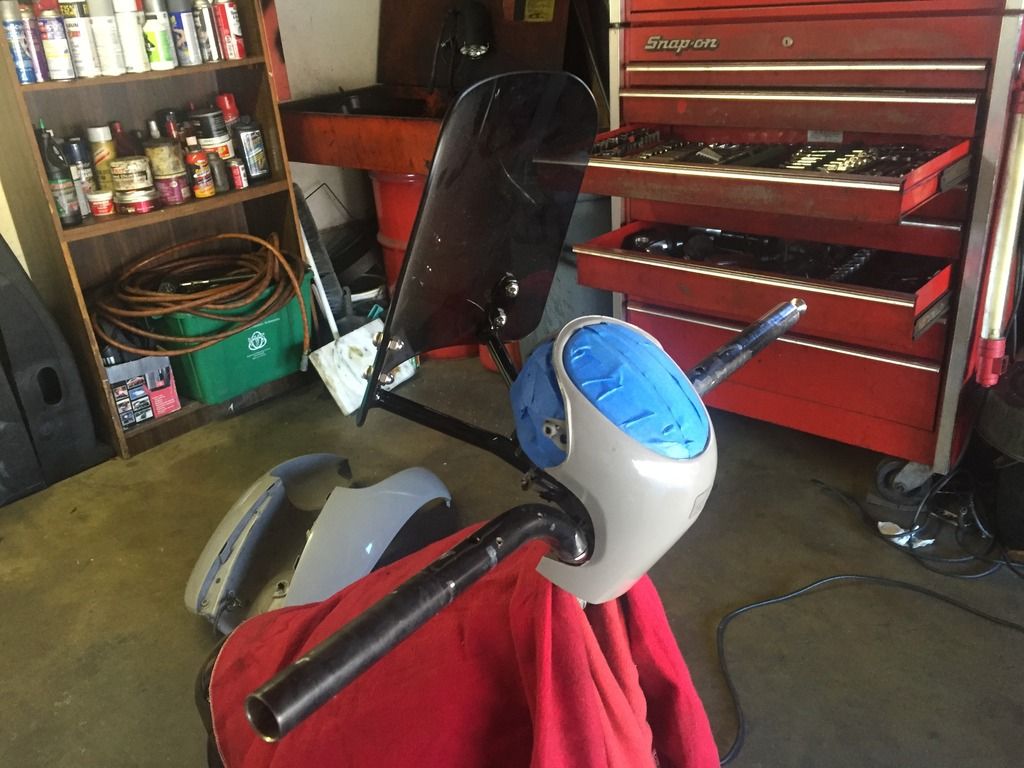 Now onto the hard part. I have been wanting to do a Rear footbrake system on my met for years. After tons of research and pictures and asking around I obtained all the parts I needed. I learned how to shorten brake cables and it was time to start the fab process.
I started by machining my Chaps Peg and drilled out my Stage 6 Kick start so its all integrated into one piece.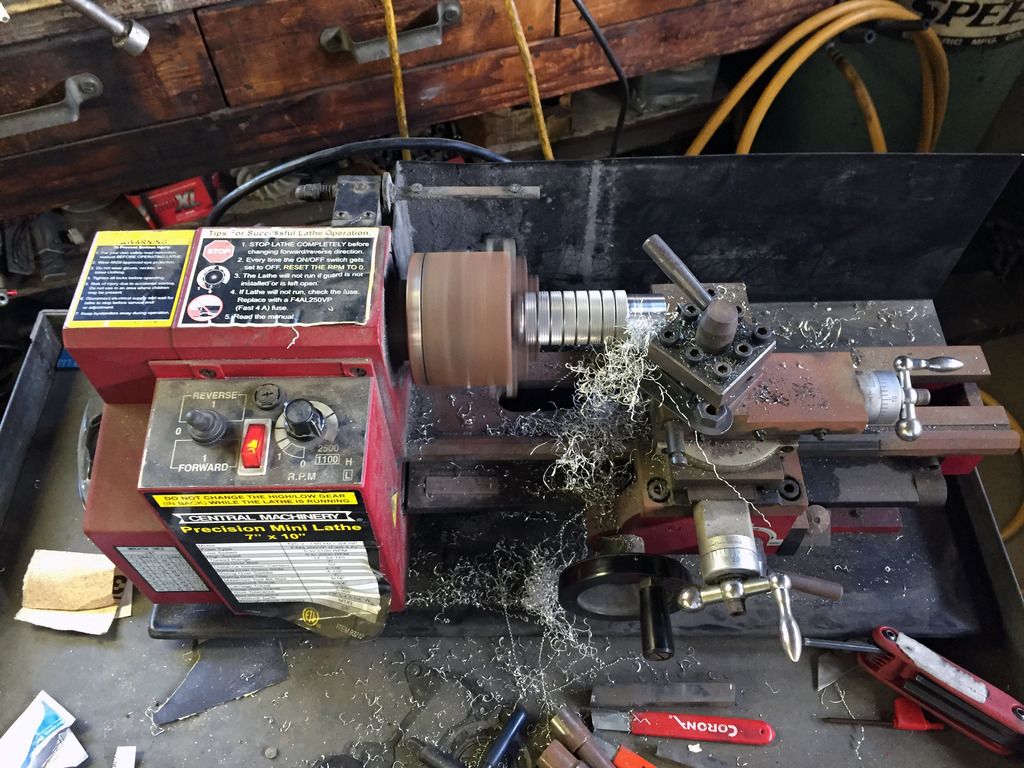 I had to eliminate my Kickstand on the left side to make room for the footbrake but I was ok with that. I got this idea from Rucksters. It was a simple and temporary fix until i settle on a real kickstand.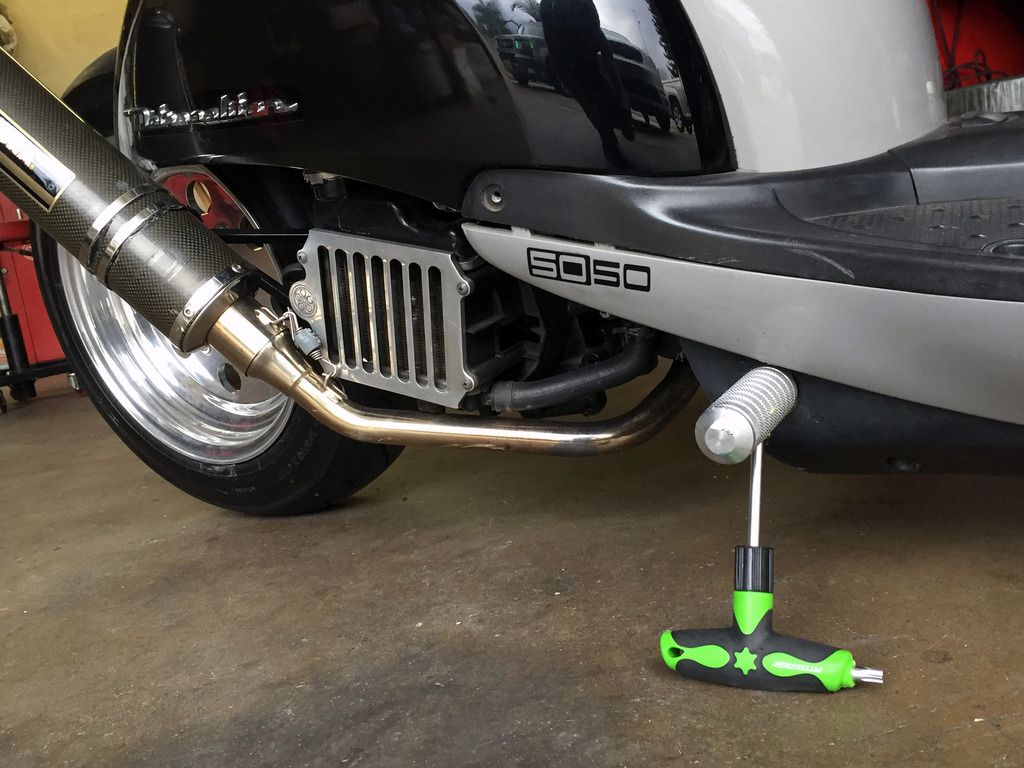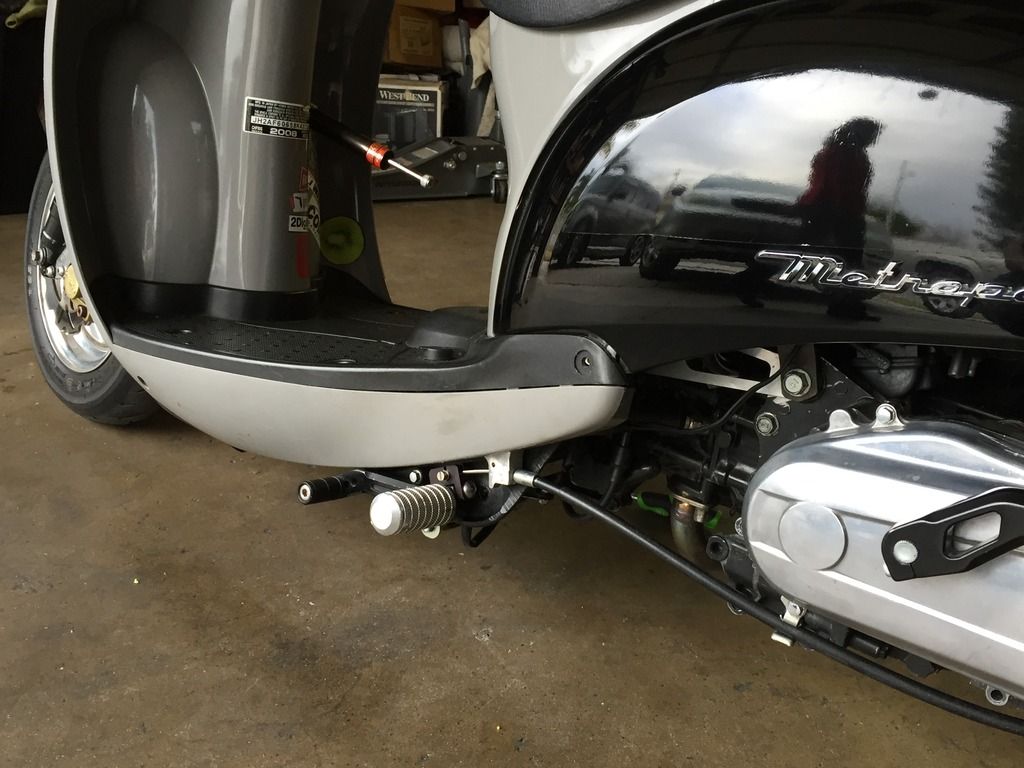 And the finished product.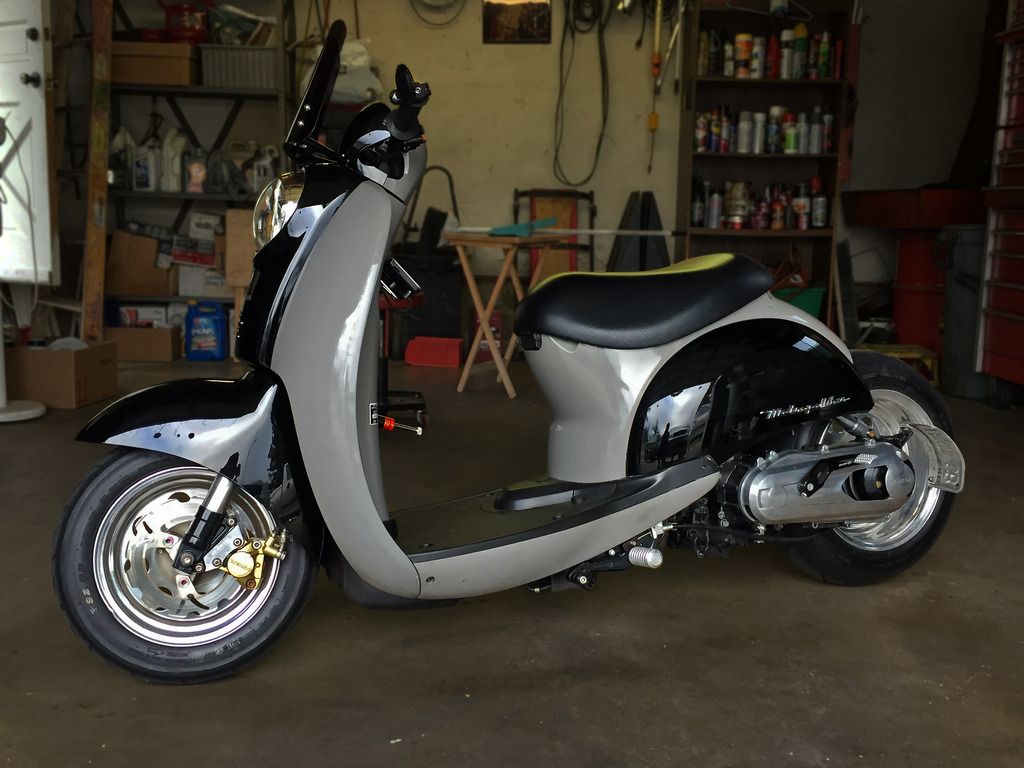 Sorry no detailed pics of my foot brake. How is it unique if everyone tries to copy it. lol

_________________
08 Metro- 64/58 club

viewtopic.php?f=92&t=63326
09 Metruck- SOLD
viewtopic.php?f=92&t=79193


ConElite for Mod 2016!!!!