Just a little update:
Finally got around to making my new Intake. Simple but VERY effective.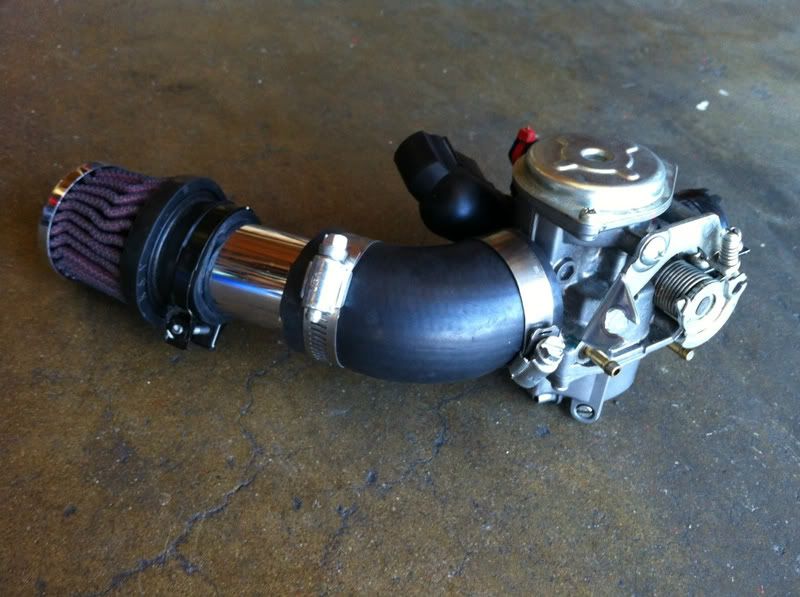 I did a Weak tune when I had my first POS intake so I was barely getting above 40MPH on flats. So started tuning. I was running WAY to rich so Not Im running a 75/38 combo. Filter+Tube+clamps= $25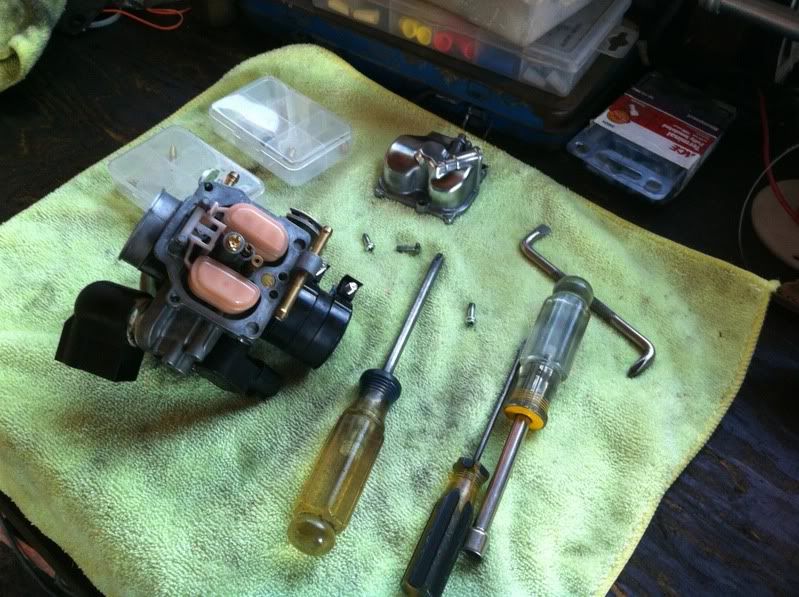 This was after about an hour of tuning. with a small hill. Not even close to hitting the rev limiter.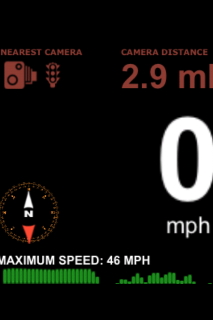 Still some fine tuning to do. With this cold weather, its horrible for tuning.
Well got some toys in the mail. This is the first time I have ever messed with a Contra spring or anything. When I had my ruck, I ran stock everything aside from the Polini.
Went with the 1500rpm Contra spring, Running a Polini with 5.5g sliders.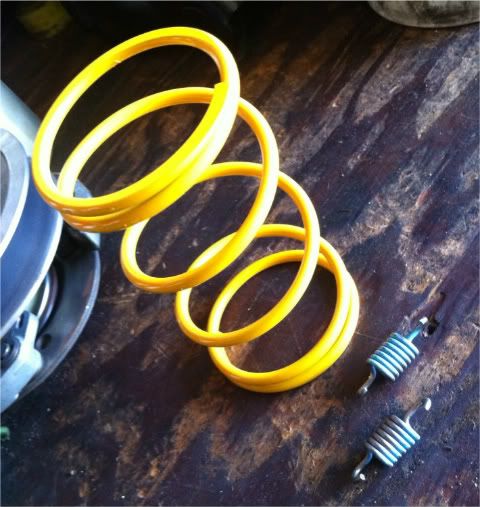 WOW, the torque is gnarly! but since It stays in a low gear, I would hit the limiter a little from 15-30mph so I mixed sliders.
running 5.5/6g mixed sliders. This thing has some good torque. I can tell It holds RPMs very high. Gets to 40MPH in a hurry. once it gets to 45mph it maintains it with ZERO tuck on flats. Still not hitting limiter so I think a little more tuning and I think a Light weight flywheel is in order.
And a little something to dress up the side. Always Loved the look of exposed goods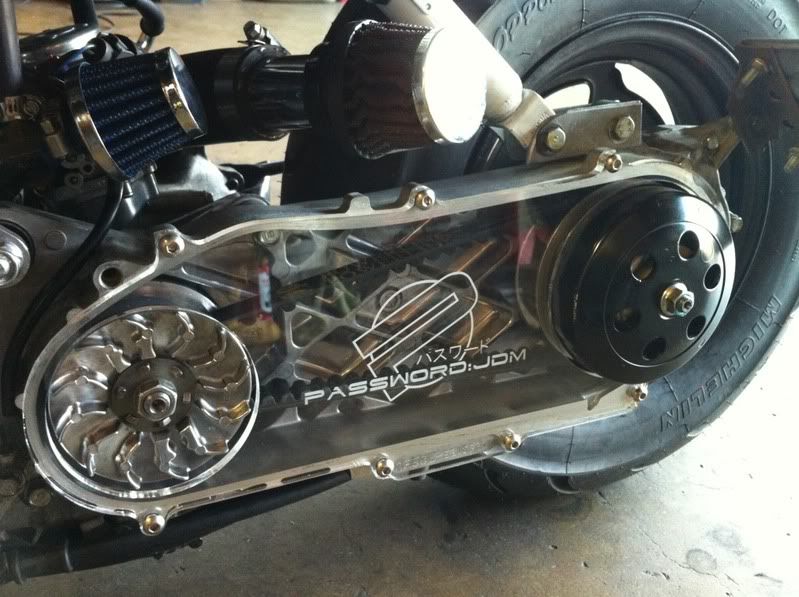 _________________
08 Metro- 64/58 club

viewtopic.php?f=92&t=63326
09 Metruck- SOLD
viewtopic.php?f=92&t=79193


ConElite for Mod 2016!!!!