So I picked up my Matte Grey Ruckus used with 146 miles for $1800. With the help of this forum and the local Ruckus folk, I was able to do 90+% of the work myself. I wanted to thank everyone who took the time to answer my questions and post up all the write ups in the How To section. Without it I don't think I could have been able to get too far.
My Ruckus came with the daytona chrome shock so I know nothing about the stock shock or how it feels/rides haha. I did not take many progress pictures but I did take some quick pictures of how she sits now.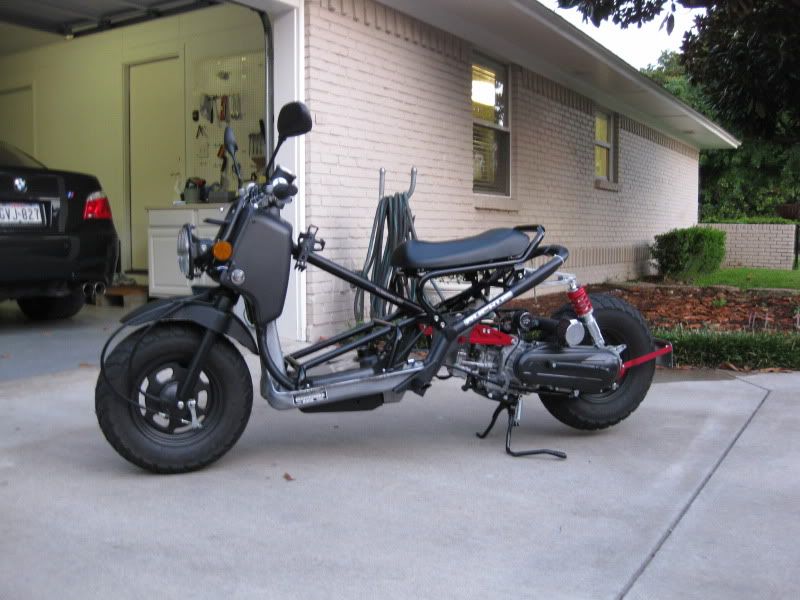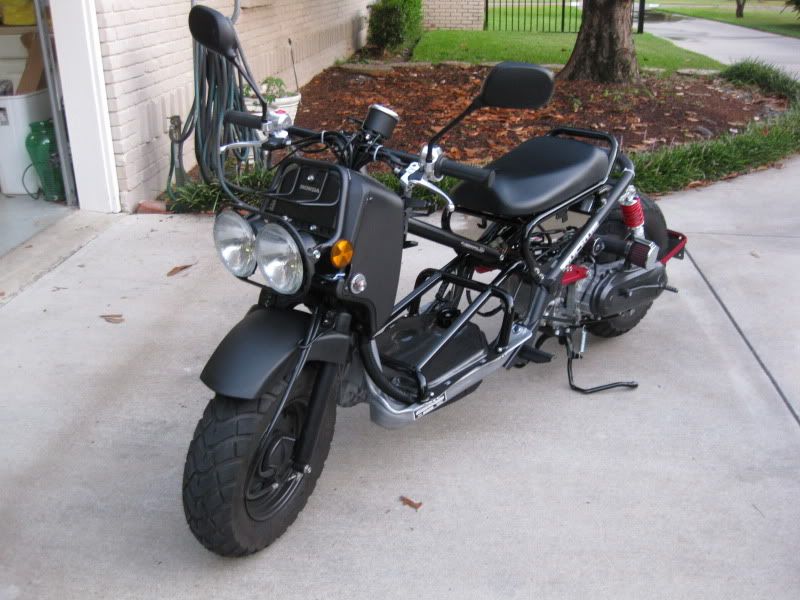 With regards to the frame extension. The Batman frame extension only needs a longer fuel line as I learned. Everything else can be re-routed. What I learned about the intake was that you gotta check all the filters and make sure they are on tight enough and make sure none of them are loose prior to riding each time. I've already lost one carb filter and my main filter has already gotten banged up on the road from falling off.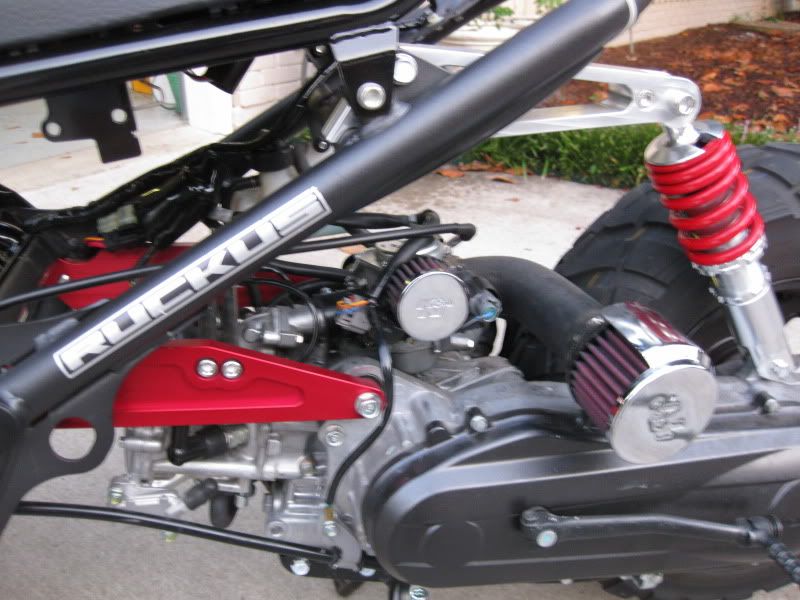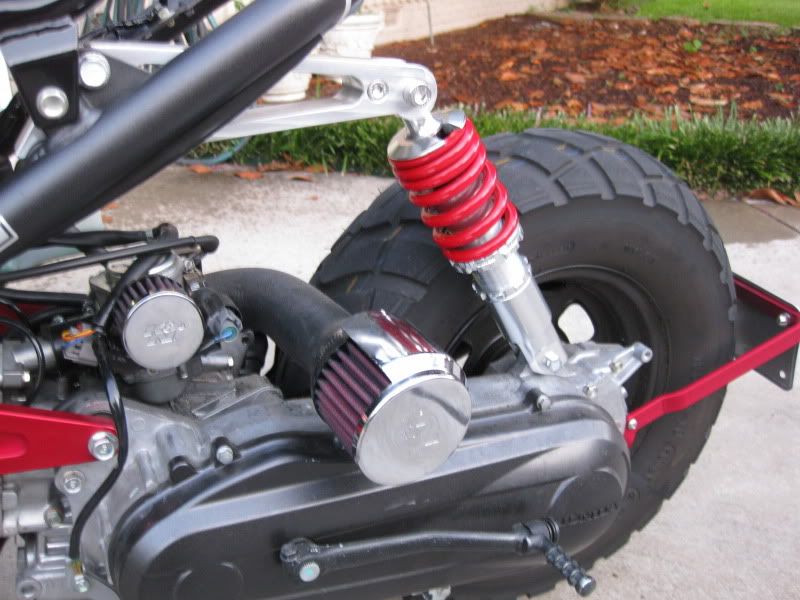 Here is a picture of the clearance of my KN rear shock. I've played around with the settings and as it sits now it still rubs =( I need to space out the rear shock because I replaced the chrome daytona with this one. If anyone has a picture of their spaced further out I'd appreciate it.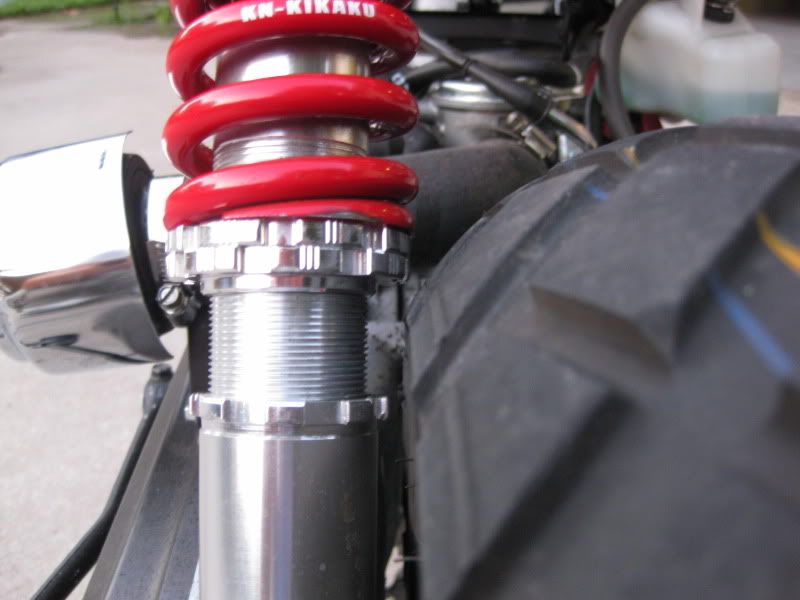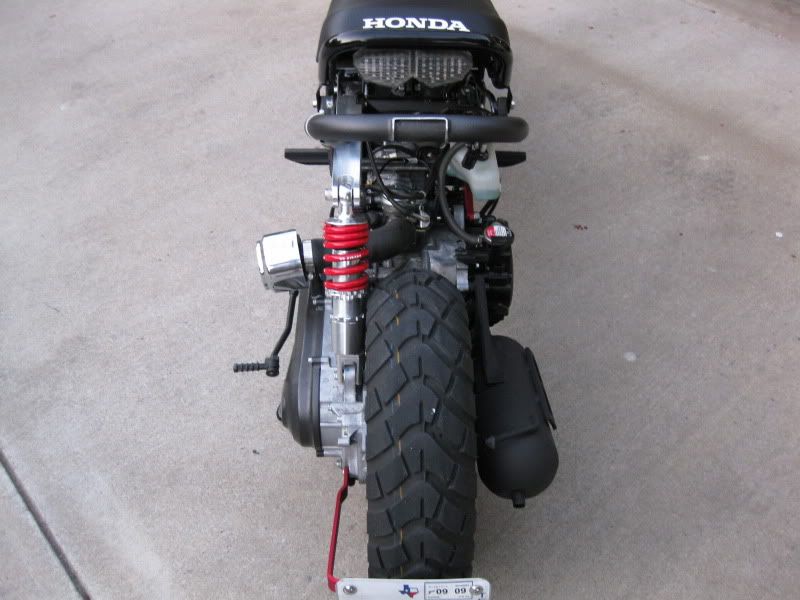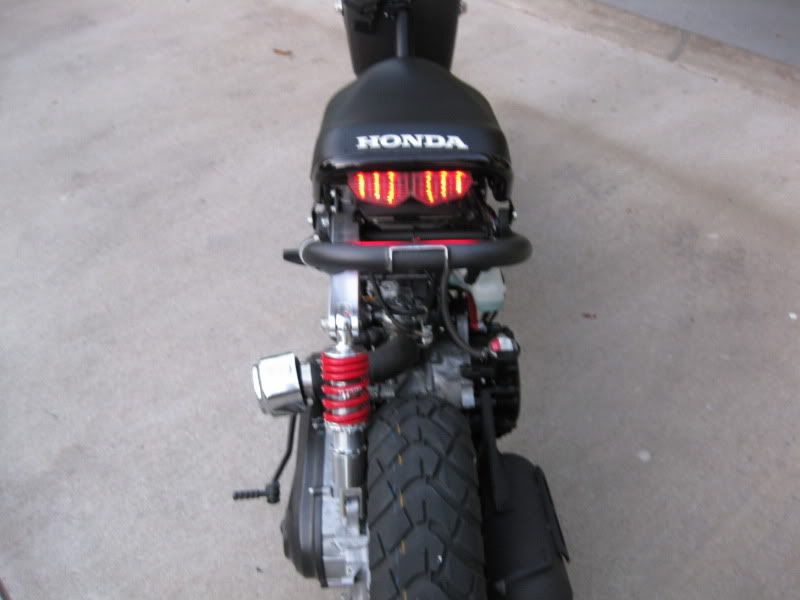 Here is how I placed the speedo on the handlebars. If you get the PWJDM chin bone the brackets that you use will change the spacing of the ECU. I had originally spaced out the ECU to make room to place the speedo in the BB. Luckily for me I got lazy and quit for the day. With the new bracket, it closed in ECU spacing so I don't think I'd have room anymore for it. Most of the other stems on the market have their own speedo bracket but the PWJDM one doesn't have one specific for it. I studied the stock bracket and cut it off. There is a bracket that extends down if you look at the underside of the bracket. If you open up the hole to more of an oval shape it will fit perfect into the upper right mounting bolt if looking at the stem from the front.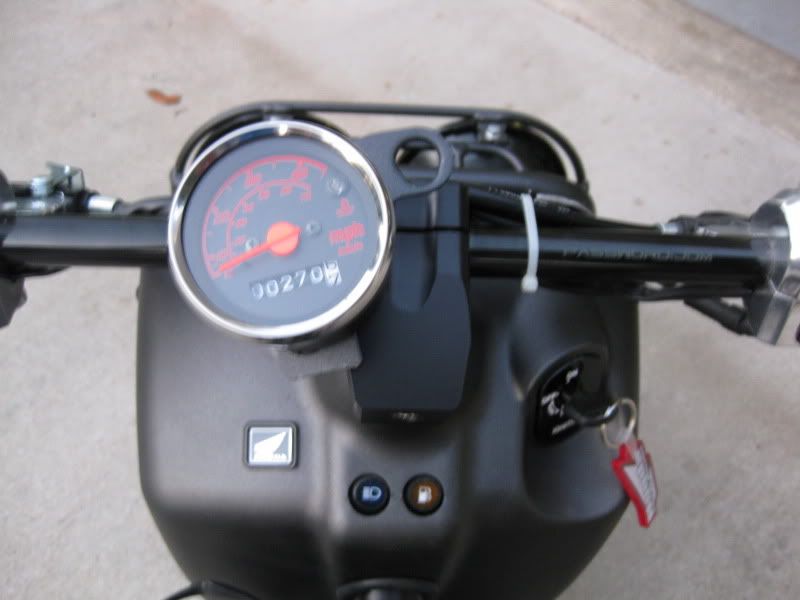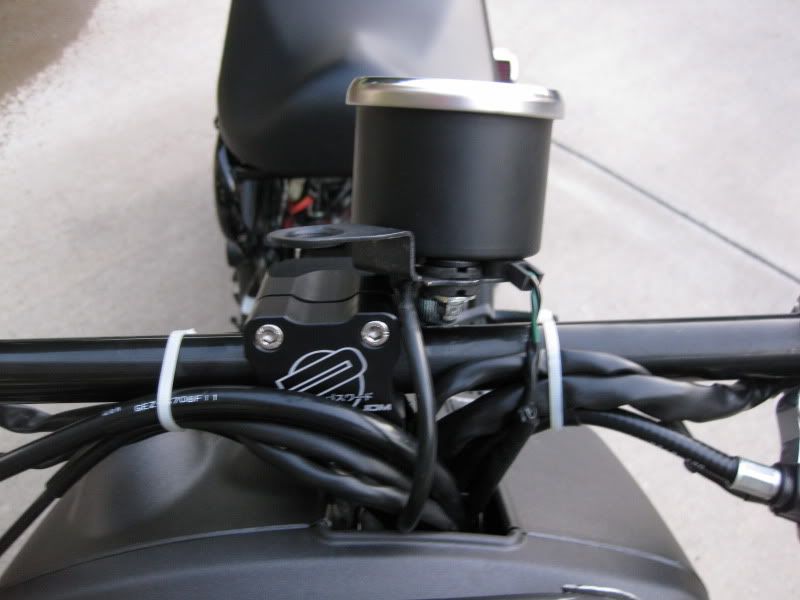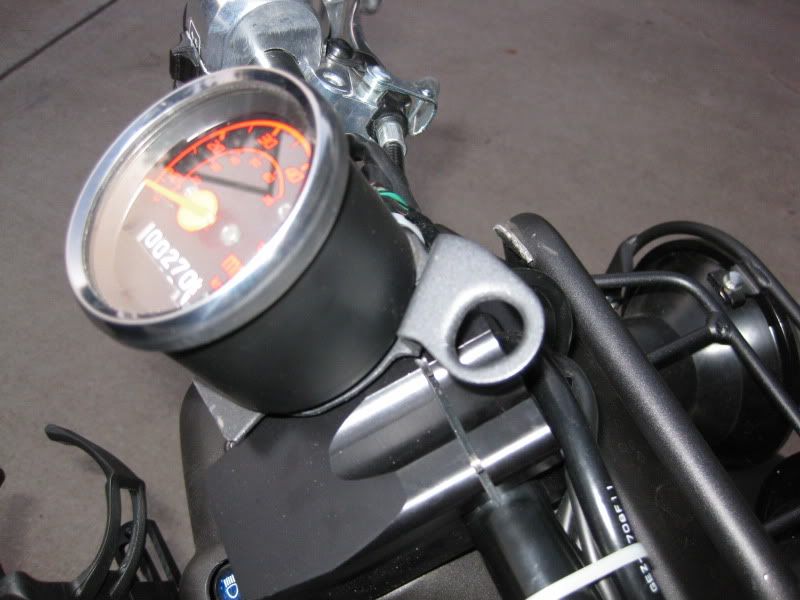 Thanks again for looking! Next up on the list is to start doing some performance mods: CDI, Variator, rollers, weights, and def a Yosh exhaust but I need to do more reading into that