Ty-Dean Customs wrote:
DEVHOUR3D wrote:
Looking good man!
Yes, the weather was awesome today!
Thanks. We need an update on your build!
Yeah i know, right. Updates will be coming soon.
Had a sort of setback with the hub.
Once the hub, rear disc setup is completed, I should have pics to post.
My build should be in a respectable place by the middle of next month (barring any setbacks).

_________________
Tony Stark was able to build this in a CAVE.... with a box of scraps!!!! - Obadiah Stane (Ironman 1)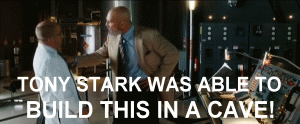 Ruckus Evolution.... The Punisher Build ----->

The Knicks Build

------> UPDATE:

The 250cc Gears of War Build (aka RuckFlex)