Moar Updates!
Drilled my bars for the controls and cleaned up the other side that I didn't get to the other day.
Although the bar lengths are even on both sides, the controls are not perfectly even, from center to one another, because I didn't take out the difference for the NCY bearing throttle kit. BUT, I did this on purpose to leave me room on the left side for a RAM mount or GoPro before the bend in the bars. Looks funny for now until i fill the gap.
Sorry about the low lighting pics, guess it's time for a phone upgrade lol
Fender back on, had to do some notching in it to fit with the TRS Tree Cover (Still thinking of breaking down and getting the Grom kit)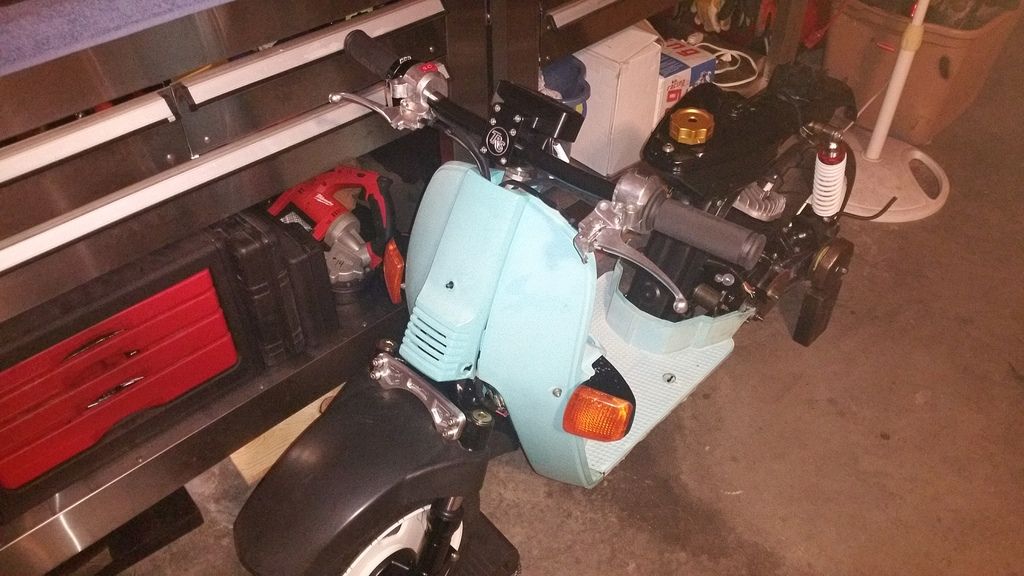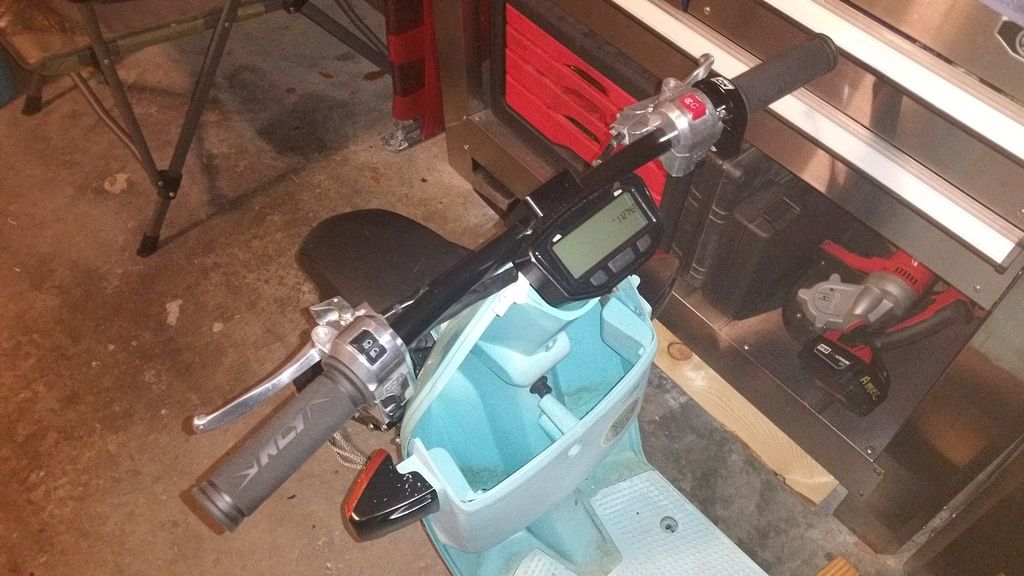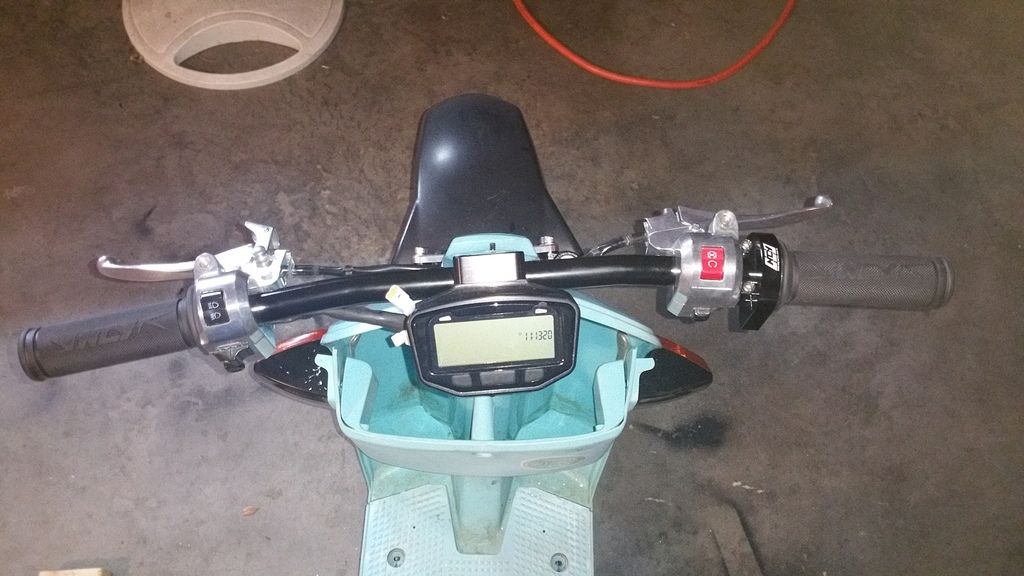 Starting to look like a bike again! Going back to the rear to mock up the rear light assembly and start weaving the harness in and get to soldering for the new controls. Luckily the Ruckus controls utilize the same brake light switch colors & connectors so that's one thing out of the way lol. Just have to splice in the turns, horn, kill, & start switches.

_________________


T?@\7 wrote:

...so I'd like to know how high the rest of you are.
87' Spree:
Victoria's Spreecret