Fought the Monday morning hangover and went to go buy this gem in Orlando. Guy couldn't GET it to stay running and said he "messed up the diaphragm" so I kind of used that as my haggling tool to beat him up on the price.
Well, here she is! THE RARE KRITI BLUE!
1987 With 3K on the Odometer (Exempt on the Title so don't know for sure)
Complete with ALMOST all the acorn nuts
Good compression. I really never researched these and didn't even know they were 2 strokes!
Carb is fine, not sure he knew what he was talking about, but no fuel flow from the petcock (or is it a mechanical pump? maybe the diaphragm is bad in that? No on/off valve on it like my trike so i figure its like that Mikuni that was on my Vento, only smaller?). I'll make sure the fuel system is all in check hopefully by this weekend.
Blasting this baby down with the pressure washer and coating the frame. I like this color so might stick with it, not sure...
Good tires, battery is on the tickler so will see if it takes charge.
Thing is a breeze to take apart...
In the CL Ad
On the truck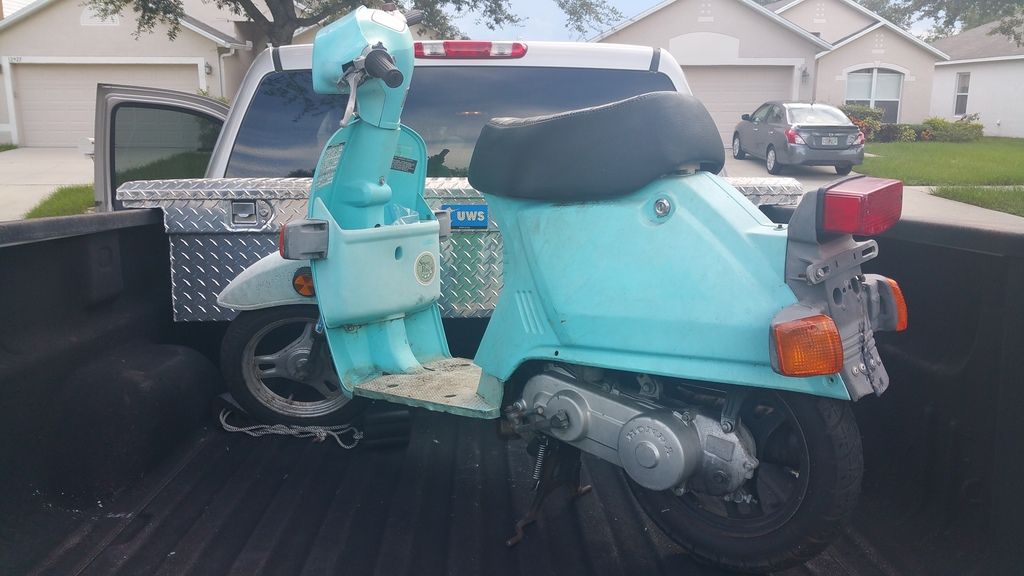 Off Loaded
We went back n forth so much on the price he even said "this is my final price and ill even buy the beer" haha! So, he went in for the title and keys and came out with SOME BEER!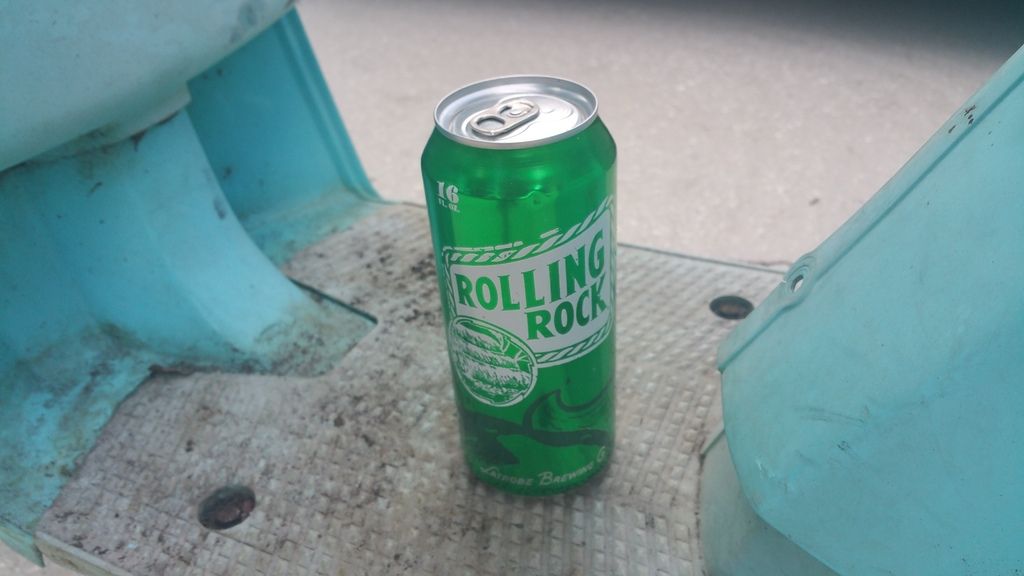 1 hour into it...
All the plastics are there, MAYBE one broken tab and a little surface rust. The rear tail light plastics were cracked but he had some backing plate on there with some rivets...

_________________


T?@\7 wrote:

...so I'd like to know how high the rest of you are.
87' Spree:
Victoria's Spreecret