Unrestricted airbox lid. "Snorkel" on bottom has been completely opened up. Side grille is fully functional and has a pre-filter behind it to make it at least somewhat rain-resistant.
It WILL require re-jetting, if I recall correctly I ran 38/82 with it. Paint is about a 7/10, you may want to sand and re-shoot it, depending how picky you are.
Hand-customized, unique AND one-of-a-kind!
I spent quite a bit of time getting the grille opening just the way I wanted it. I hate to have it just sitting and collecting dust.
I think it will fit in a large flat-rate envelope, so shipping would be about $7 or slightly less. Asking $20, shipping included.
EDIT:
I can throw in 38, 82, and 85 jets if you need them. Jets alone should be worth the $20.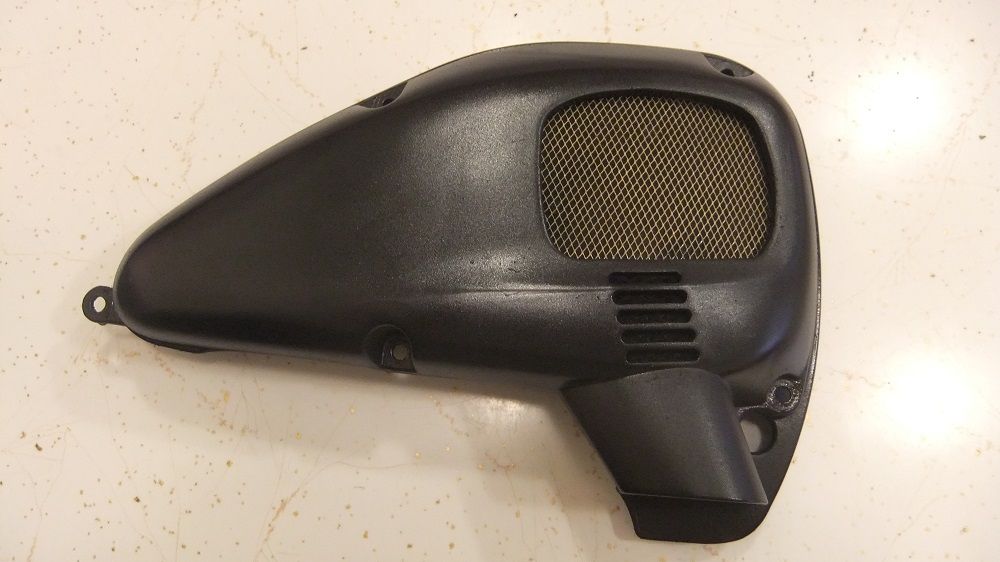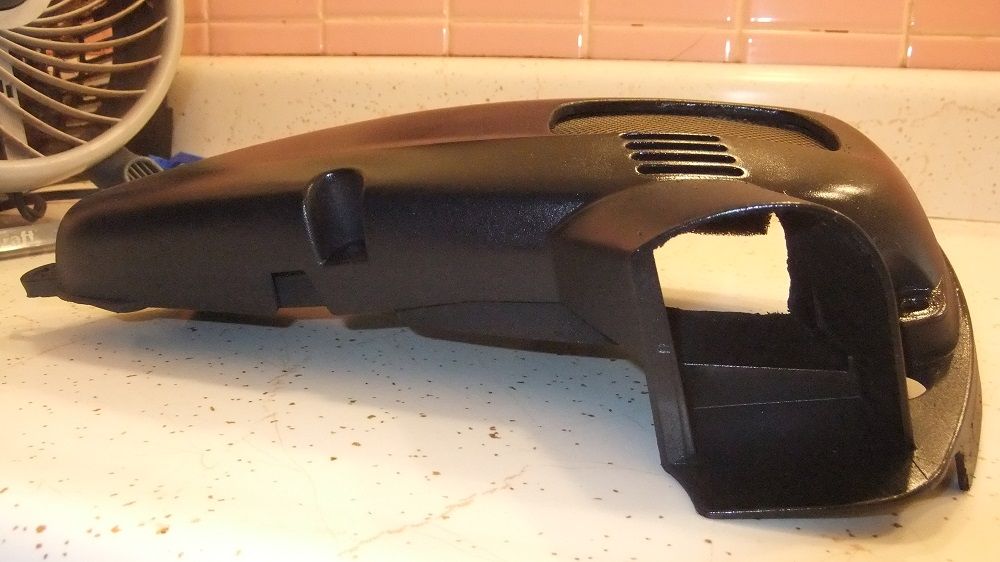 SOLD!